Warm Tet of a Vietnamese American family during pandemic time
Returning Vietnam to celebrate Tet (Lunar New Year) has become a "Tet ritual" of Nguyen Thi Kim Cuc's family each year. This year, however, they were stuck in the US due to the COVID-19 impact. A slightly different Tet celebration, yet still filled with warm and traditional values, was thrown in the middle of Tennessee state.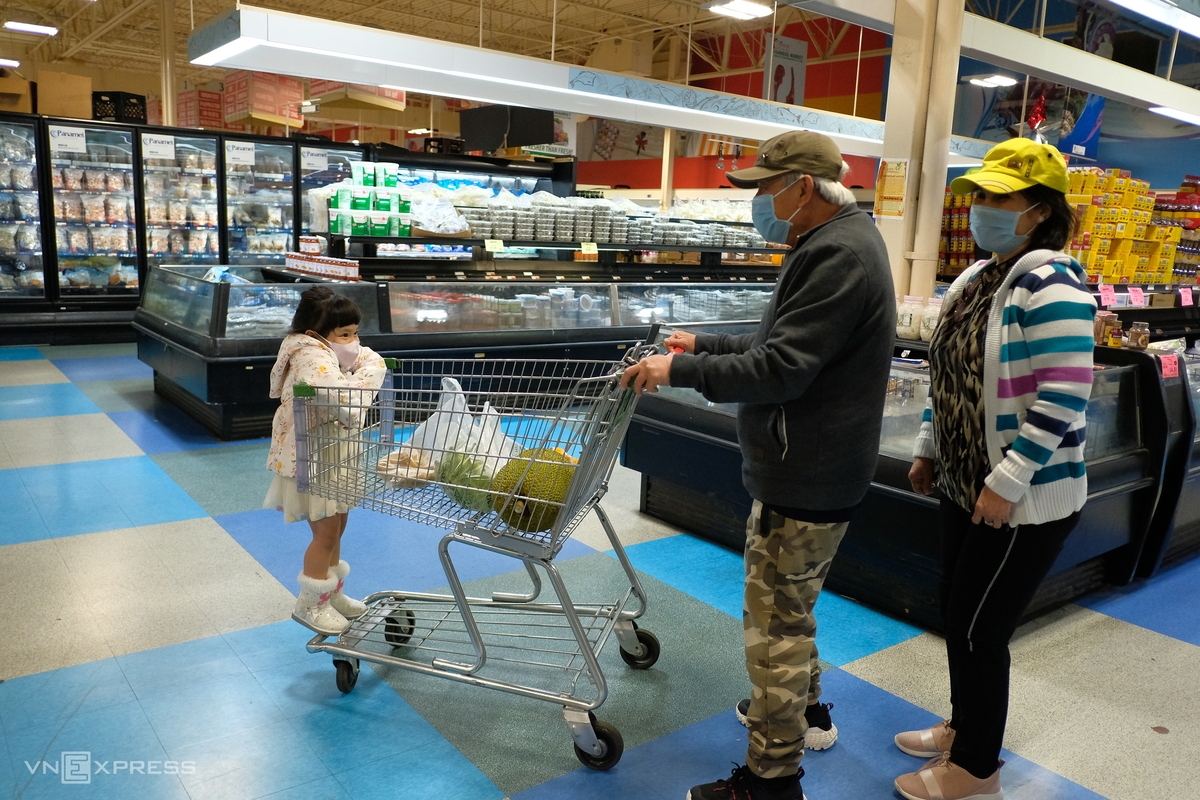 (Photo: VNE)
On the days of approaching Tet, Mrs. Chuc and her offsprings drove roughly 5 hours all the way from Tennessee to a market in Georgia to shop for Tet.
"We traveled this far because we could not pick up enough Vietnamese food near, especially ingredients for Tet", Chuc explained to VNE.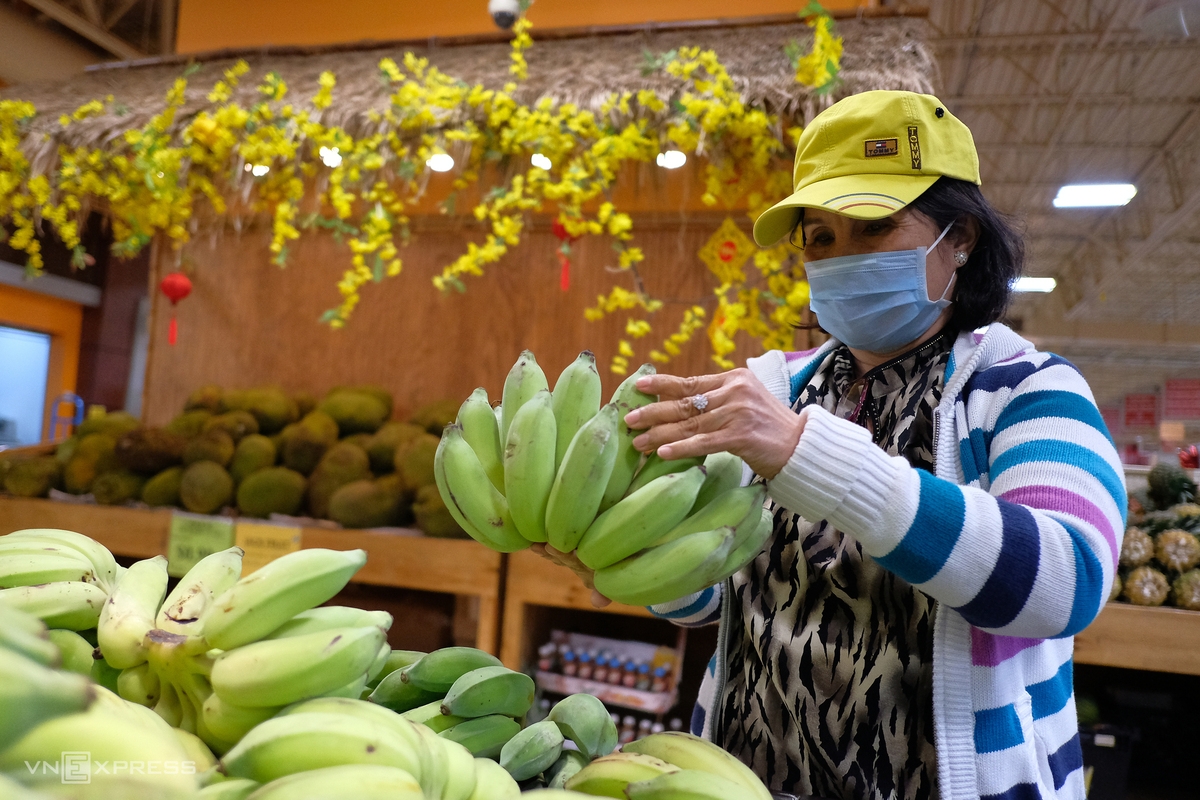 (Photo: VNE)
Chuc is selecting a bunch of bananas at the fruits stall in the market. A bunch of unripe bananas is a must-have offering on the altar of Vietnamese people.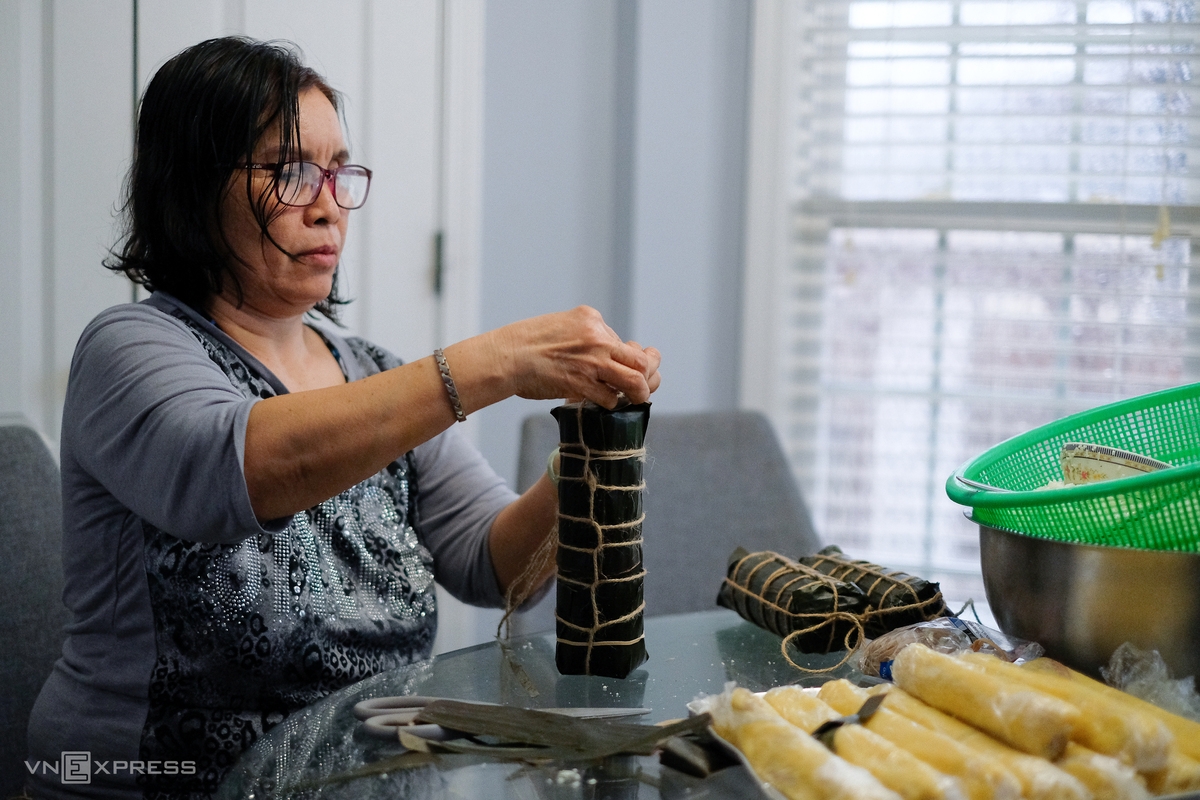 (Photo: VNE)
One day ahead of Tet, Chuc makes a total of 11 Chung cakes (sticky rice cake) herself.
"I wanted to bring the traditional Tet atmosphere in here, with traditional dishes, so I try to spare time making some Chung cake", she said. "We don't have enough ingredients here so I turned to frozen banana leaves and ropes to wrap and tie the cakes".
Chung cake is a must-have dish of the Vietnamese people. It was invented by the 18th Prince of Hung Emperor in the contest of looking for the new Emperor. According to the legend, 3,000-4,000 years ago, Prince Lang Lieu, made round and square cakes, the round Day cake symbolizing the sky and the square Chung cake symbolizing the Earth (under the ancient Vietnamese perception), to be offered on the occasion of Spring.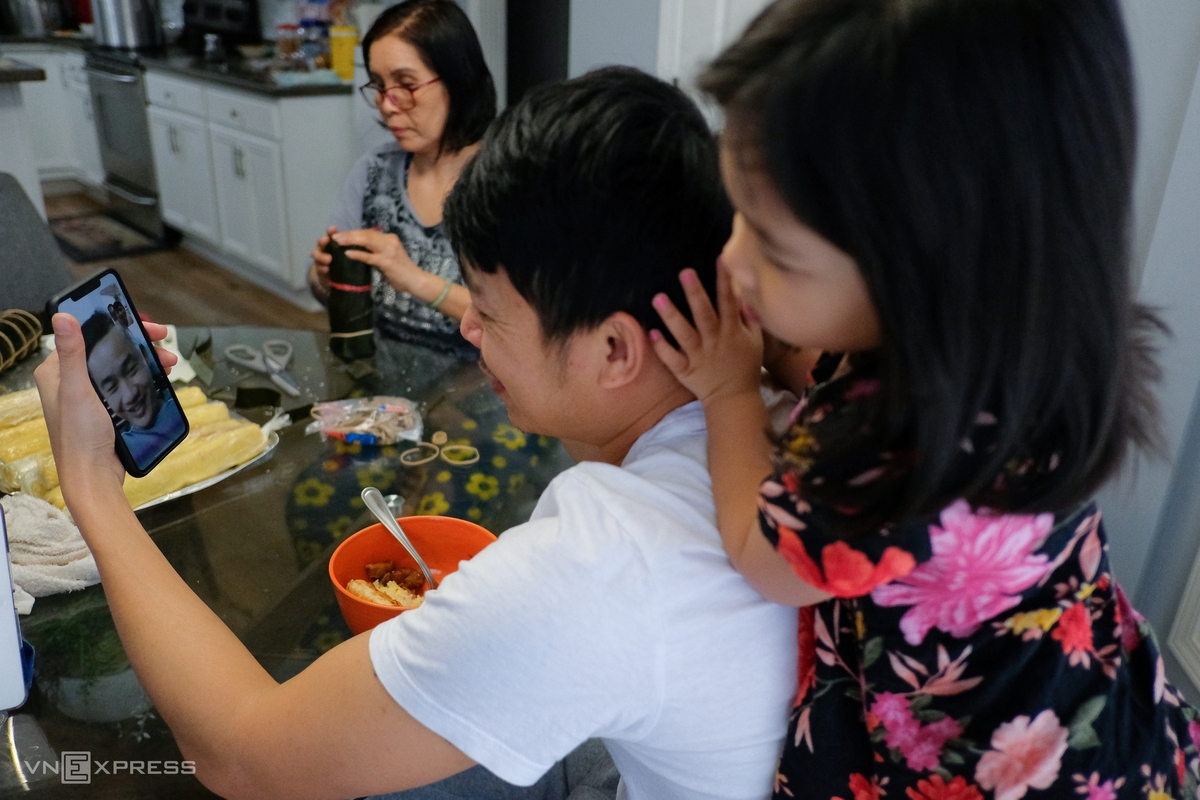 (Photo: VNE)
Her family is video-calling a relative in Vietnam to send New Year wishes.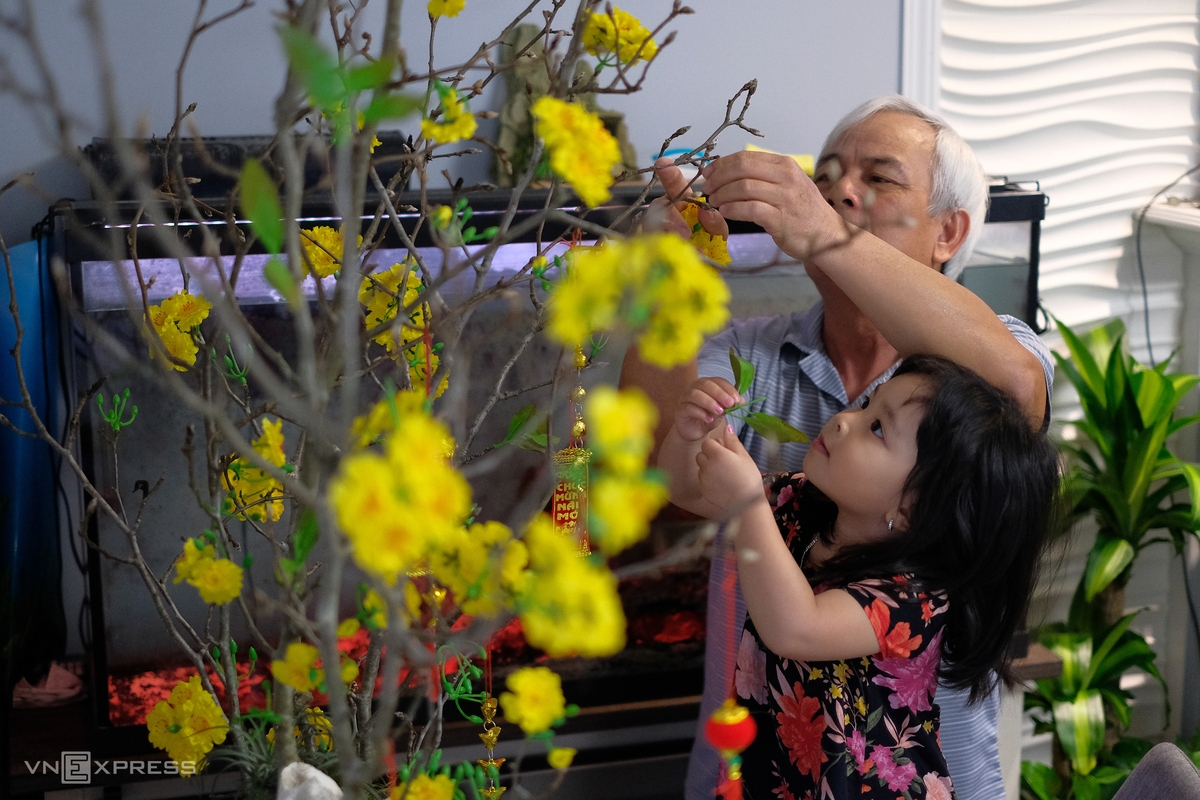 (Photo: VNE)
Her husband, Mr. Pham Minh Tuan is decorating the living room with apricot flowers.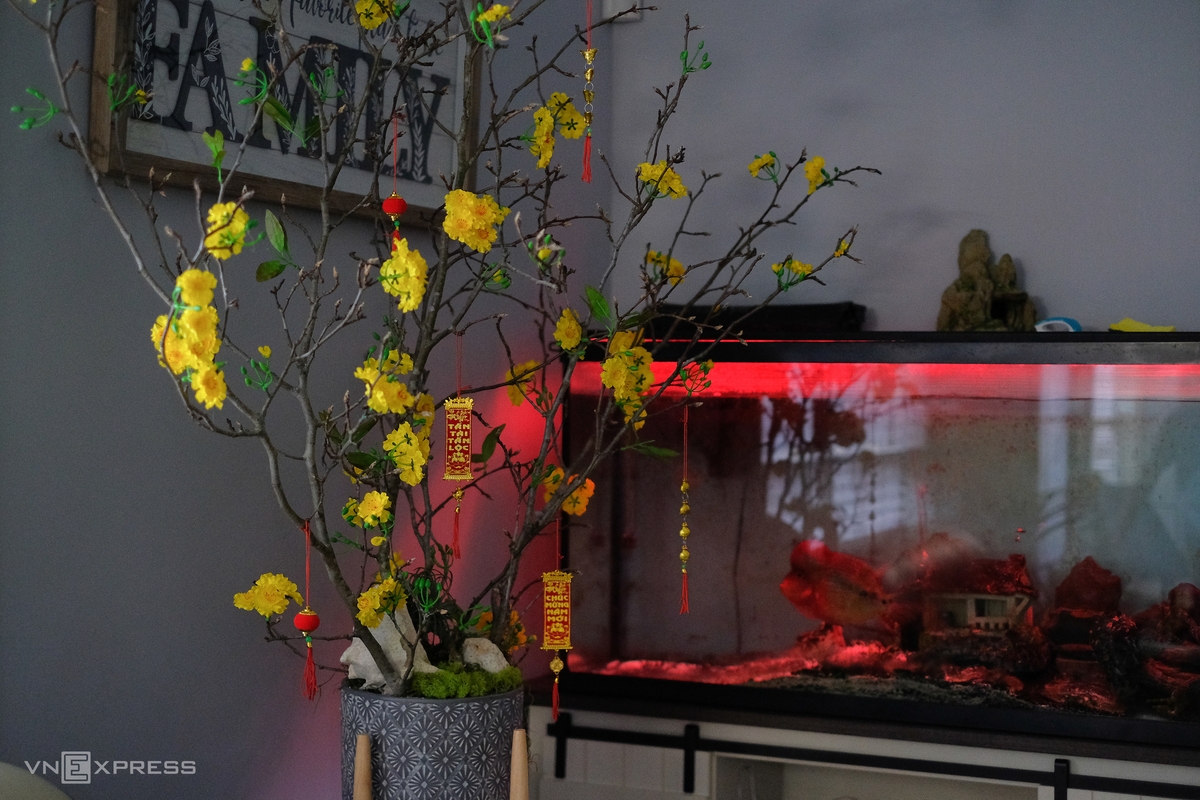 (Photo: VNE)
The apricot tree is artificially made as they couldn't find a real one in the States.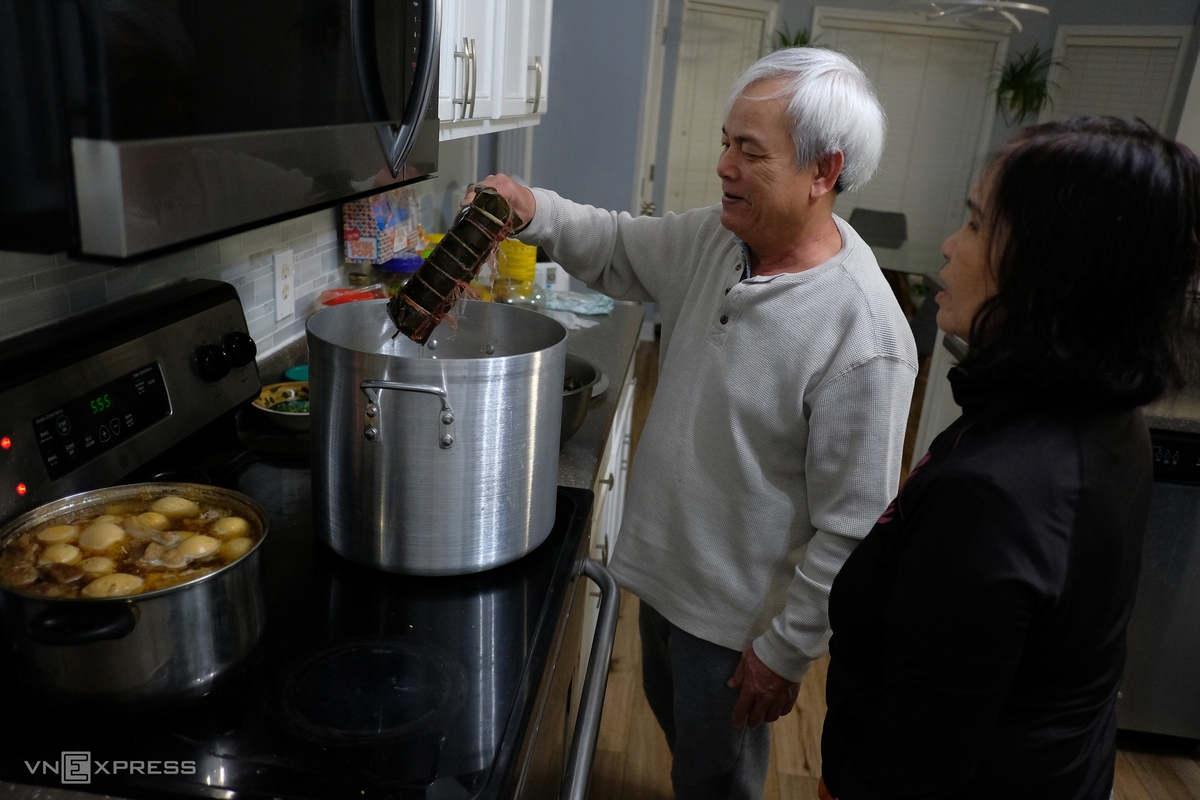 (Photo: VNE)
After 8 hours, the Chung cakes are all cooked, ready for serving.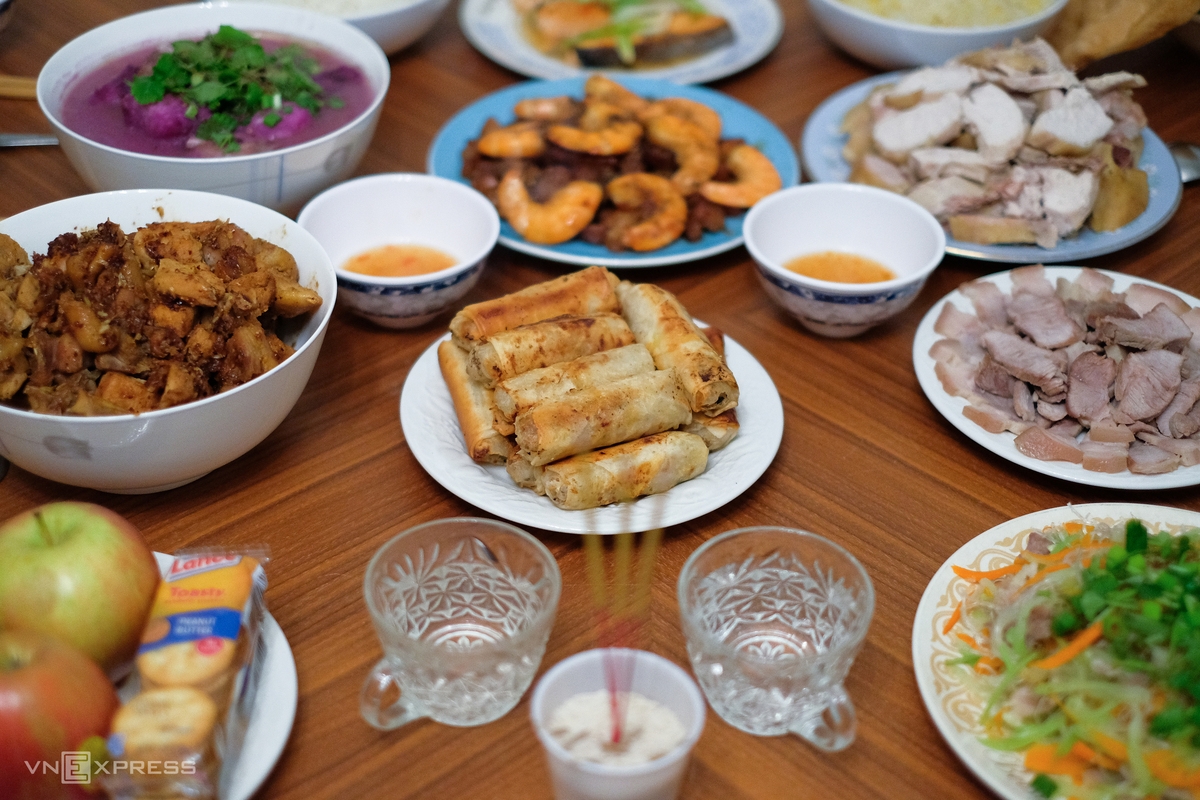 (Photo: VNE)
Tet tray on the altar is fully prepared with traditional dishes, including fried spring rolls, boiled meat, etc. These are the must-have iconic dishes of all Vietnamese family in the country's biggest holiday.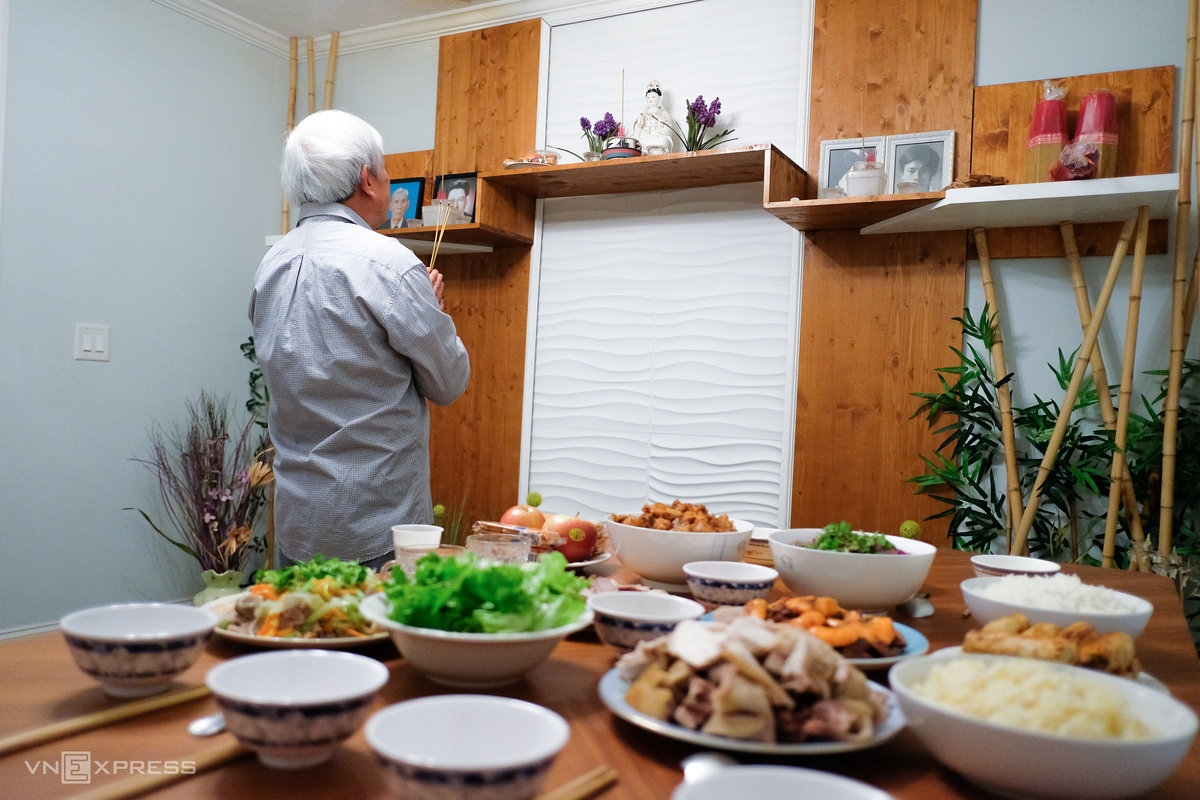 (Photo: VNE)
Once everything's ready, Mr. Tuan and Mrs. Chuc wake up on New Year's Eve, lit incense and pray in front of the family altar.
"I hope our ancestor would 'fly' over to the US in time to have dinner and welcome Tet with us", the 64-yar-ld man said.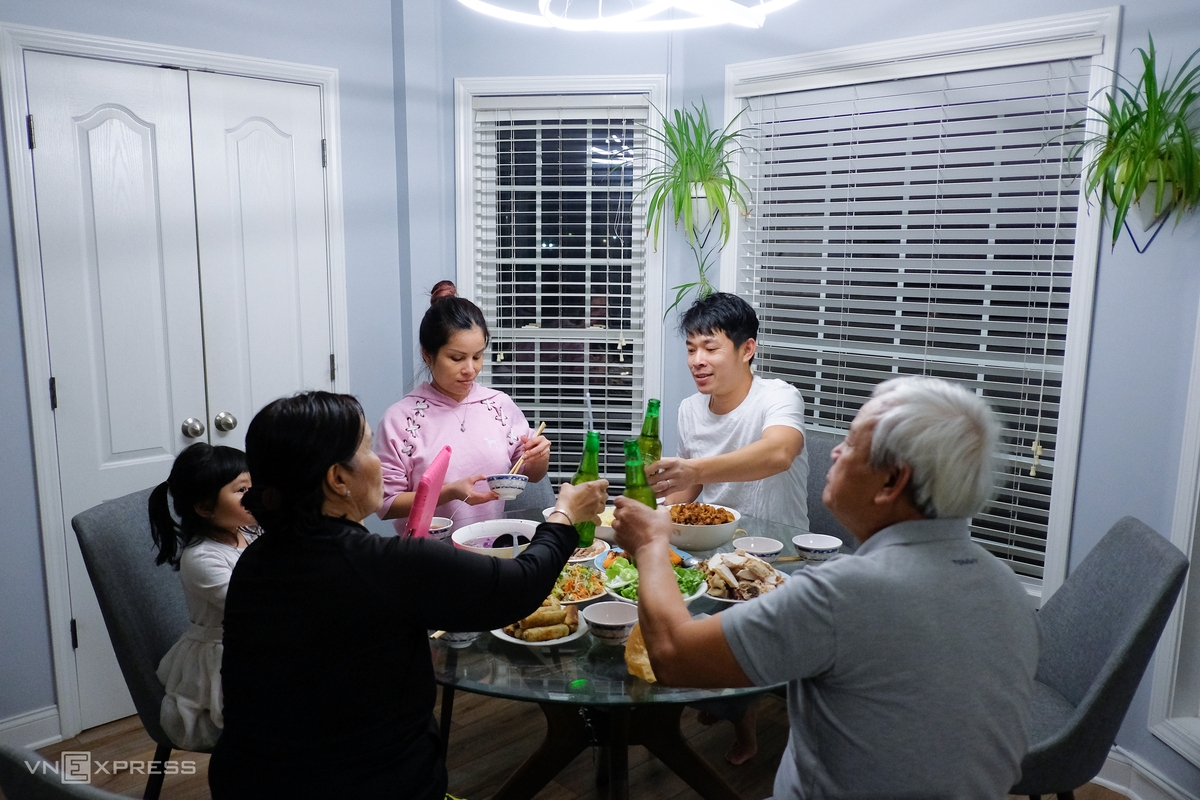 (Photo: VNE)
The family of 5 gathers for Tet meal. "We don't have friends and relatives over for the meal given the straining pandemic situation. This year's Tet is quite quiet and simple", Mr. Son - Chuc's son-in-law said.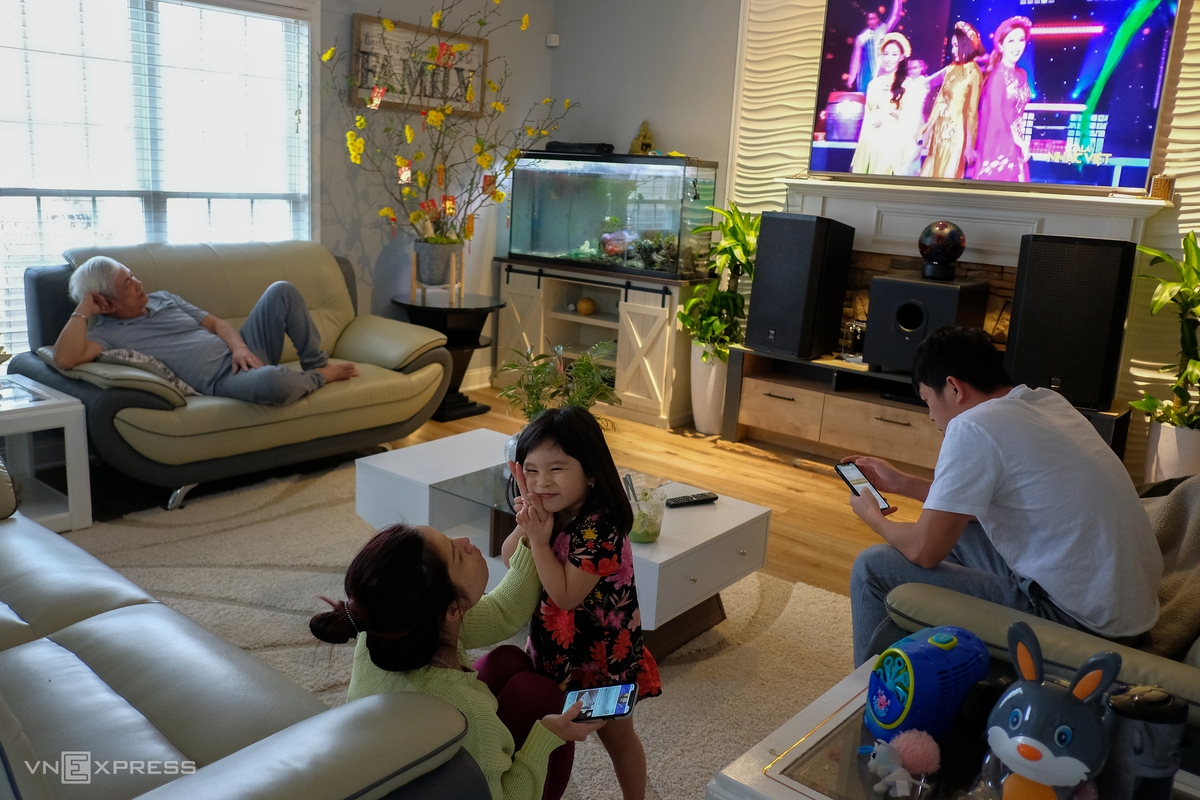 (Photo: VNE)
The whole family gathers in the living room to watch New Year's music program on the first day of 2021.
Yearning for Tet...

With people who live and work far away from home, Tet brings a yearning feeling and lots of unexplainable emotions...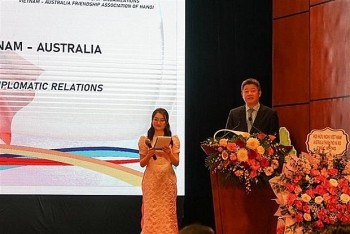 Friendship
A friendship exchange programme has been held recently in Hanoi to celebrate the 50th founding anniversary of the Vietnam-Australia diplomatic relations (February 26).