Thailand plans to reopen its air for international tourists soon
Authorities in Thailand might plan a reopening for international tourists with appropriate cautionary steps taken, as authorities roll out a national inoculation program and consider coronavirus vaccine passports and quarantine waivers.
Prime Minister Prayuth Chan-Ocha this week ordered officials to study vaccine certificates for international travel after signaling the tourism-reliant nation is open to scrapping the two-week quarantine for inoculated visitors. The local tourism industry wants mandatory quarantines to be lifted from as early as July 1 so the nation can open to potentially millions of vaccinated travelers.
Thailand managed to contain a flareup in Covid-19 infections at the start of the year, and its overall caseload is relatively low at about 26,000, with 84 deaths. A successful reopening by Thailand could spur other tourism-dependent nations to follow suit, though the World Health Organization this week warned about the risks of countries easing restrictions too fast.
"A gradual reopening, with the appropriate cautionary steps taken, will undoubtedly save businesses, jobs and bolster the economy," said John Blanco, general manager at luxury hotel Capella Bangkok. "Given the building global momentum of vaccination, it would make sense to begin planning for the necessary steps."
Photo: Bloomberg
The government eased curbs on businesses and travel
Thailand's central bank says tourism, which accounted for about a fifth of the country's gross domestic product pre-pandemic, is key to returning Southeast Asia's second-largest economy to growth. Thailand's GDP contracted 6.1% in 2020, the most this century. While the country has made some efforts to reopen its borders to foreign tourists, strict quarantine rules have kept most away.
According to Bloomberg, William Heinecke, chairman of Minor International Pcl, which operates 500 hotels worldwide, is leading a campaign to petition the government to reopen the borders from the third quarter after the pandemic forced hundreds of hotels and tourism businesses to close.
"The current situation is unsustainable," says the online petition, which got almost 6,000 signatories in two days. "The July 1 reopening would be a strategic opportunity for Thailand to show a leadership role among Asian countries and prepare the way for a solid recovery of the Thai economy in 2022."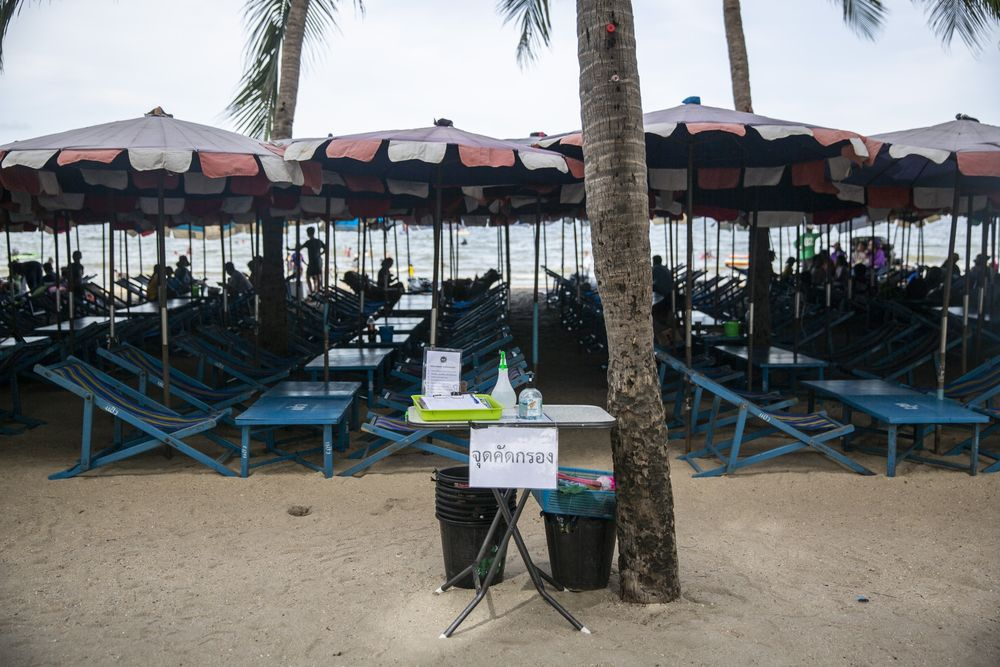 Photo: Bloomberg
The Prime Minister of Thailand Prayuth Chan-Ocha said on Tuesday his government will consider allowing visitors who can produce a vaccination certificate to skip the quarantine and authorities will come up with a plan to track them during their stay in the country.
Thailand may scrap its two-week mandatory quarantine for foreign visitors with proof of Covid-19 vaccination as the Southeast Asian nation seeks to revive its pandemic-hit tourism industry.
The plan to ease rules for tourists signals a shift in Thailand's stance after months of insisting all visitors must stay in quarantine in the absence of enough evidence that inoculations can prevent virus transmission. If implemented, the move could bolster Thailand's tourism sector that contributed about one-fifth to the nation's pre-pandemic economy.
Prayuth has cautioned against rushing to issue vaccine passports and wants more coordination with other countries. The European Union is still months away from issuing Covid-19 immunity certificates, and Britain is expected to conclude a review of "Covid status certification" only by June 21.
Thailand, which started its vaccine rollout this week, aims to inoculate 50% of its population by the end of this year. There are also plans to distribute vaccines to tourist hotspots such as Phuket and Koh Samui in preparation for a wider reopening.
The government eased curbs on businesses and travel after bringing a recent flareup of the virus under control. But having skipped a nationwide lockdown to tackle the resurgence, Thailand may not return to zero cases anytime soon, according to Thira Woratanarat, an associate professor at Chulalongkorn University's Faculty of Medicine.
"Figuring out how to reopen for tourists is as important as planning vaccine distribution," said Somprawin Manprasert, chief economist at Bank of Ayudhya Pcl. "The sooner the country can reopen for tourists, the sooner the recovery."
"The second wave just delayed the recovery, rather than derailed it," he said. "Even though we're still in the dark, there's light at the end of the tunnel."
Vaccine passport and how it works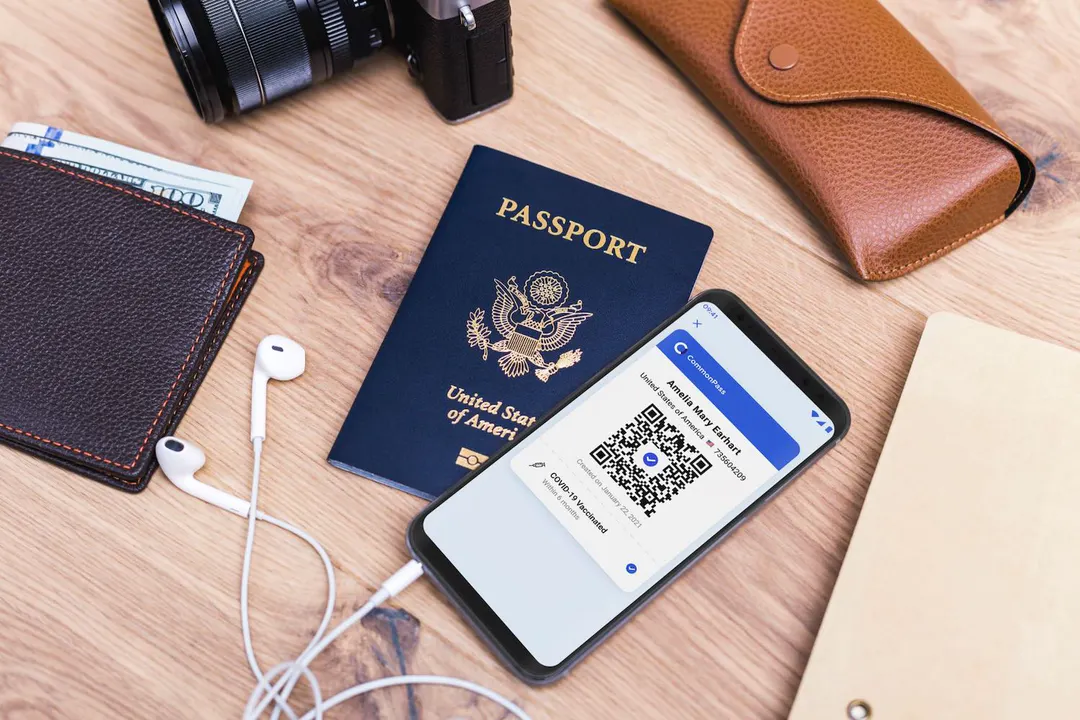 Photo: AFAR
In its simplest form a vaccine passport is really just an immunization record, proof that a person has been inoculated against a certain virus or disease. And in this case the disease in question is COVID-19.
Currently, as U.S. citizens begin to get their COVID-19 vaccines, they are being handed a white slip of paper issued by the U.S. Centers for Disease Control and Prevention (CDC) called a "COVID-19 Vaccination Record Card." It has the patient's name on it, date of birth, and their medical record number, followed by a line to manually write in when the first dose was administered, the manufacturer of the dose, and the healthcare professional or clinic that administered it. A second line is available for the second dose as the existing vaccines both require two doses. Who knows if we will eventually need additional doses as the virus and our understanding of how to fight it evolves?
While the paper-based proof of inoculation is simple and somewhat effective, it is also problematic.
"At the end of the day, the governments are going to make the decision on where and when it's allowed to travel and under which conditions," says Eric Piscini, global vice president of blockchain for IBM Watson Health, which is developing the IBM Digital Health Pass.
Already, some countries have indicated that they will be asking for proof of a COVID-19 vaccine in order for travelers to enter without a quarantine. Cyprus and Israel are among the countries that have said they will require it when the time comes, and Australia's Qantas Airlines has said it, too, will ask international travelers to show proof of vaccination.
According to Piscini, the 21st-century version of a vaccine passport can, should, and will be more sophisticated than its yellow card predecessor.
IBM is working to facilitate the digitization of the process by creating a platform that will allow users to upload their health data in a secure way so that it can be used by any government, company, or organization that will eventually want to verify that someone has been vaccinated before granting them access.
That means making sure those who administer and/or register vaccines—from large retail pharmacies to smaller pop-up clinics to reporting agencies such as the CDC—are connected to the platform, something IBM hopes to help them do. Governments, airlines, hotels, car rental companies, employers, event venues, and any other institution that will want to verify vaccine status will need to get connected to the platform as well. Piscini is convinced that IBM has the global tech muscle to help pull off this feat at scale.
He envisions a world where part of the check-in process for a flight will include submitting your vaccination status, or where entering a concert venue or conference hall will require scanning your QR code verifying you have been vaccinated. This is where it all starts to feel a little more sci-fi and a little less like those low-key, carte jaune–toting travel days of yore.
For travelers, many of whom are ready to hit the road the minute that second dose is administered, what all of this means is that there is a lot of effort taking place behind the scenes to get these systems up and running. And that while there may not be a fully functioning, comprehensive, global digital health passport system and corresponding border requirements ready to go the minute you are inoculated, numerous efforts are in the works based on the notion that there ultimately should be such a system in order for us to move forward.
Some of the emerging solutions will require us to be more active participants, perhaps in terms of downloading an app and uploading our health data to it or having a provider upload it for us. Others will be integrated into existing or new processes, such as flight or hotel check-in procedures, in a more seamless format that will simply look and feel like another step of the booking process—one that just happens to include your vaccination status.