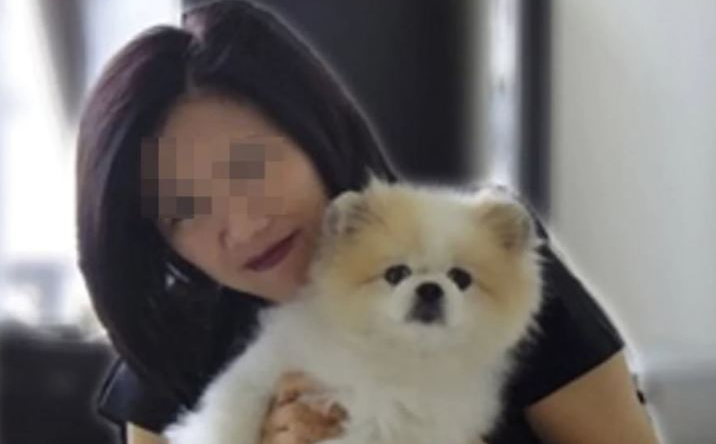 The Pomeranian had returned home after being in quarantine. Photo: Facebook
According to South China Morning Post, the 17-year-old Pomeranian, which belonged to a now-recovered COVID-19 patient, had been under mandatory quarantine at a government facility since February 26, and returned home last Saturday.
Vets say the dog's death could have been because of the stress and anxiety of being in quarantine and away from its family.
A spokesman for the city's Agriculture, Fisheries and Conservation Department (AFCD) said: "The department learned from the dog's owner that it had passed away on March 16. The owner said she was not willing to [allow] an autopsy to examine the cause of death."
The dog had repeatedly been tested during its quarantine. A total of five tests from its nasal and oral samples all returned "weak positive" results for the virus.
The AFCD said experts from universities and the World Organization for Animal Health have unanimously agreed that "it is likely to be a case of human-to-animal transmission".
It was not until the two tests ― carried out on March 12 and 13 ― proved the dog's samples were negative that the department allowed it to leave the centre and return home.
The owner, a 60-year-old woman, was confirmed to be infected and hospitalised on February 25. She recovered and returned home on March 8. Some of the woman's close contacts were also confirmed with the coronavirus.
Serology tests, which look for antibodies in the blood, were carried out on the dog from March 3 and came back negative on March 12, meaning no antibodies specific to the coronavirus were found in its system.
At the time, an AFCD statement said the negative serological test result did not suggest the dog had not been infected with the virus.
"It is known in some asymptomatic or mild cases of human infections with other types of coronavirus that antibodies may not always develop," it said.
The department said earlier the genetic make-up of the virus found in the dog and its human contacts were very similar.
"The [gene] sequence results indicate that the virus likely spread from the infected persons and subsequently infected the dog," it said in a statement.
The department stressed there was currently no evidence that pet animals could be a source of infection or that they could become sick.
It added that aside from maintaining good hygiene practices, pet owners need not be overly concerned and under no circumstances should they abandon their pets.
So far, four pets ― a cat and three dogs ― have been placed at the animal keeping facility at the Hong Kong Port of the Hong Kong-Zhuhai-Macau Bridge.
Apart from the Pomeranian, the other three pets ― an exotic shorthair cat, a Shiba Inu and a mongrel ― tested negative for COVID-19.
Hong Kong has 167 confirmed cases of the virus with four fatalities so far./.
VNF/SCMP