The Formula for Business Success - Customers Satisfaction: CEO Phuong Uyen Tran
CEO Phuong Uyen Tran provided her insights on the importance of customer happiness to a company's success. "It's no secret", according to Phuong, "in order for a business to succeed, the people who buy your product or service must be satisfied".
Phuong Uyen Tran, a prominent businesswoman and Forbes published author, is a role model in the Vietnam Business scene shared her point of view on customer satisfaction by listing out some of the examples from prestige airport brands. The businesswoman started off by analyzing the data from a survey conducted by Priority Pass, and pointing out how they are the best.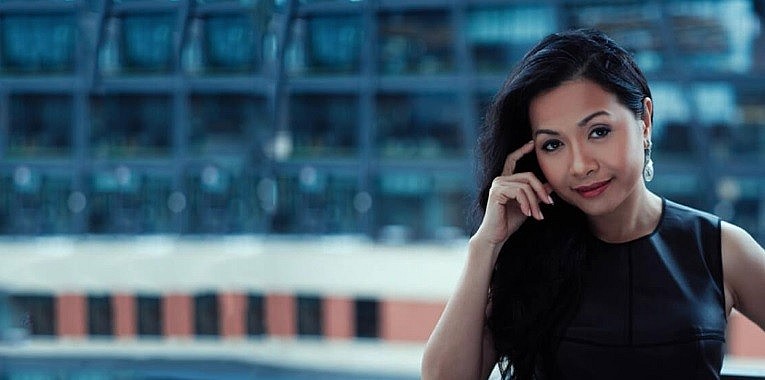 Phuong Uyen Tran is Tan Hiep Phat (THPDeputy )'s CEO, a speaker, a consultant, and the author of Competing with Giants. Photo:Tan Hiep Phat
From the conducted survey results, the airport is known as the most stressful component of travel for travelers, not the flight itself. Most people would agree that their experiences at airports around the world are not pleasant. In fact, they may be quite chaotic and stressful, affecting the overall trip experience. From security and baggage claim to delays and boarding, these are some of the most common causes of anxiety or tension when traveling by air. But there are some airports that have been stood out with their excellent service compared with all thousands of others in the world.
Skytrax, a UK-based international air transport consultancy, has consistently awarded one airport the title of "World's Best Airport" for 7 years in a roll. Changi Airport in Singapore is one of Southeast Asia's main transit hubs and one of the busiest in the world, with over 50 million passengers passing through each year. The award isn't given out lightly, but Changi Airport appears to be ahead of the pack in capturing the top spot by focusing on one essential strategy: the customer experience.
That is precisely what Changi Airport aims to solve. "Airports are often stressful environments," said Foo Sek Min, Executive Vice President of Airport Management for Changi Airport. Our goal is to make you feel less stressed. And it isn't limited to individuals. It needs to encompass the entire culture."
Walking around the airport illustrates one part of their multi-faceted customer service strategy: atmosphere. Consider their gigantic Harry Potter-themed display, which wowed tourists over the holidays in 2018, or the newly built indoor rainforest, which features a 130-foot waterfall, trees to climb, a hotel to stay in, and the finest cafés and retailers.
However, their willingness to spend in creating a welcoming and engaging environment is simply one aspect of the airport's success. A culture focusing on offering the best quality of service to each individual is at its core. They collaborated with a consulting firm that specializes in providing value for each customer, which translates into increased profitability for the company or entity. Uplifting Service is a global pioneer in assisting businesses in developing strong service cultures. It's no accident that Singapore Airlines, another Uplifting client, is frequently named as the world's best airline.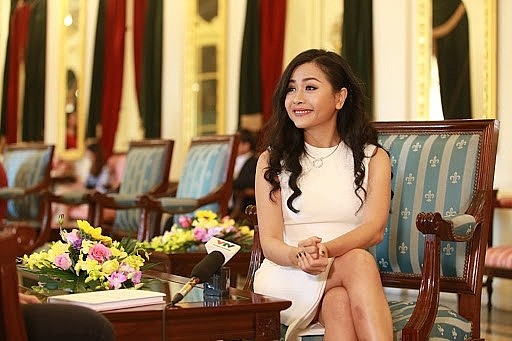 CEO Phuong Uyen in a press interview with VTV. Photo: Tran Phuong Uyen
According to CEO Phuong Uyen, "There is Always Something that Can Be Improved". So, Uyen always find a way to improve the customer experience for Tan Hiep Phat along with her other businesses, even if old methods have worked previously.
Continuing Singapore Airlines' Sim Kay Wee's perspective, achieving the greatest level of service and quality necessitates all team members to seek continuous improvement. CEO Phuong Uyen Tran advises the following as you evaluate how your company enhances customer satisfaction:
Make a list of all touchpoints.

Take the time to go over each of your customers' interactions with your organization. What are they going through right now? With whom are they interacting? What about the existing method works well, and what may be improved? Each interaction with a customer is an opportunity to either improve or detract from the client's experience.

Examine your company's investment readiness.

Some of the projects and changes you might desire to make will necessitate monetary investment. Do you have a budget set up for tasks like this? Is there a willingness among executives to make customer pleasure a priority if not?

Make a list of your company's training opportunities.

Establishing desired business culture traits necessitates a commitment of time and effort from top management to middle management and all workers. What training programs do you have in place to help staff improve their leadership and service skills?

Recognize how the "great" do things.

Regardless of the industry, the greatest method to learn industry best practices and how to improve beyond them is to first understand what those best practices are and who epitomizes those skills. Take notes from the best companies in a variety of industries from all over the world.
CEO Phuong Uyen reminds business owners once again by stating that: in the end, it is our consumers that keep us afloat. Focusing on customer satisfaction tactics leads to higher profitability for organizations that emphasize these projects.
Tran Uyen Phuong is a successful entrepreneur who motivates people all around Asia. She's also a published author. Her writing, which includes the book

Competing with Giants

as well as her most recent essays, aims to inspire and empower young people to start enterprises, overcome hurdles, and reach out to the rest of the globe. It tells the narrative of a young girl who takes on significant responsibilities for a firm and devotes herself to society.