The journey to South Sudan of the 25-year-old Vietnamese female peacekeeper
At the age of 25, Le Na becomes the youngest among the voluntary peacekeepers heading to South Sudan to undertake their mission at the United Nations Peacekeeping Mission.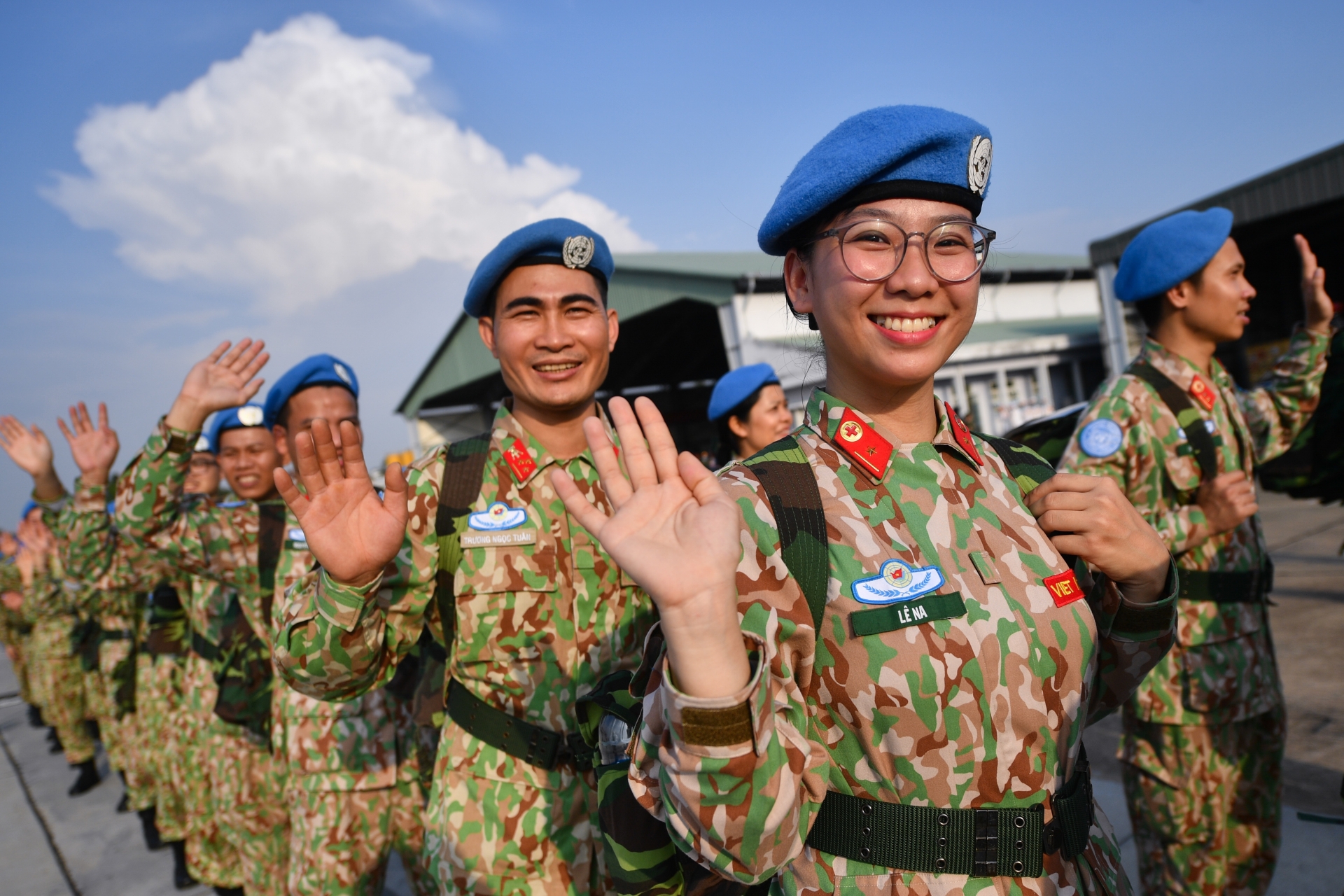 Le Na before onboarding the flight to South Sudan (Photo: Vietnamnet)
"Mom and dad,
For the first time in 25 years, your daughter has the courage to leave your loving arms. Let me venture to the vast sky out there like Dad used to during his business trips to Truong Sa and Con Dao, the journey I have been dreaming of ever since childhood.
MI used to think I am a strong person, yet I couldn't hold my tears before boarding time.
I promise I would only cry today, as I know we always have each other on our minds even when we're apart.
I would accomplish the mission to the best of my ability and come back to your arms soon", the young peacekeeper wrote in her letter to parents before leaving for South Sudan.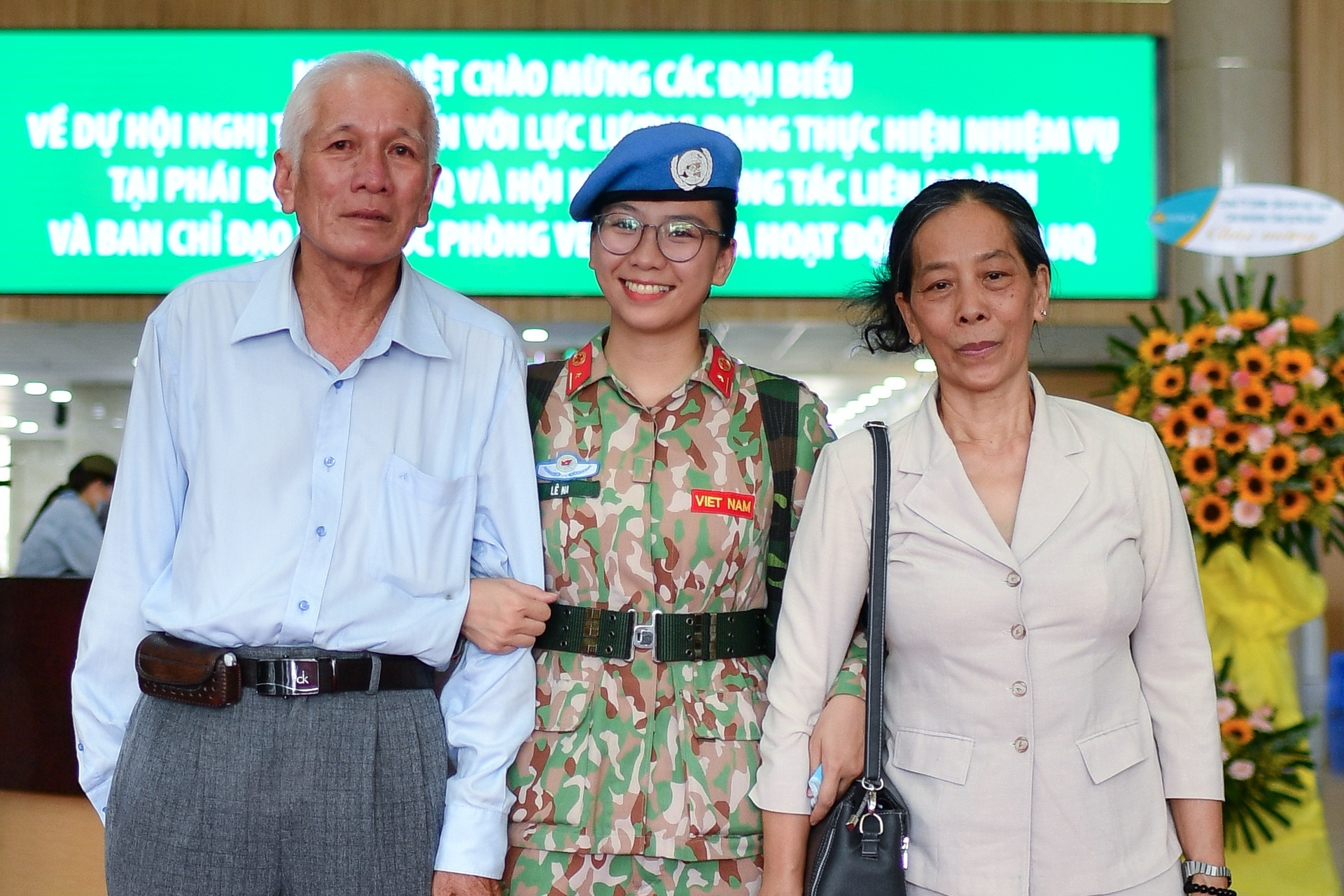 The young peacekeeper in military uniform taking photos with her parents before boarding time (Photo: Vietnamnet)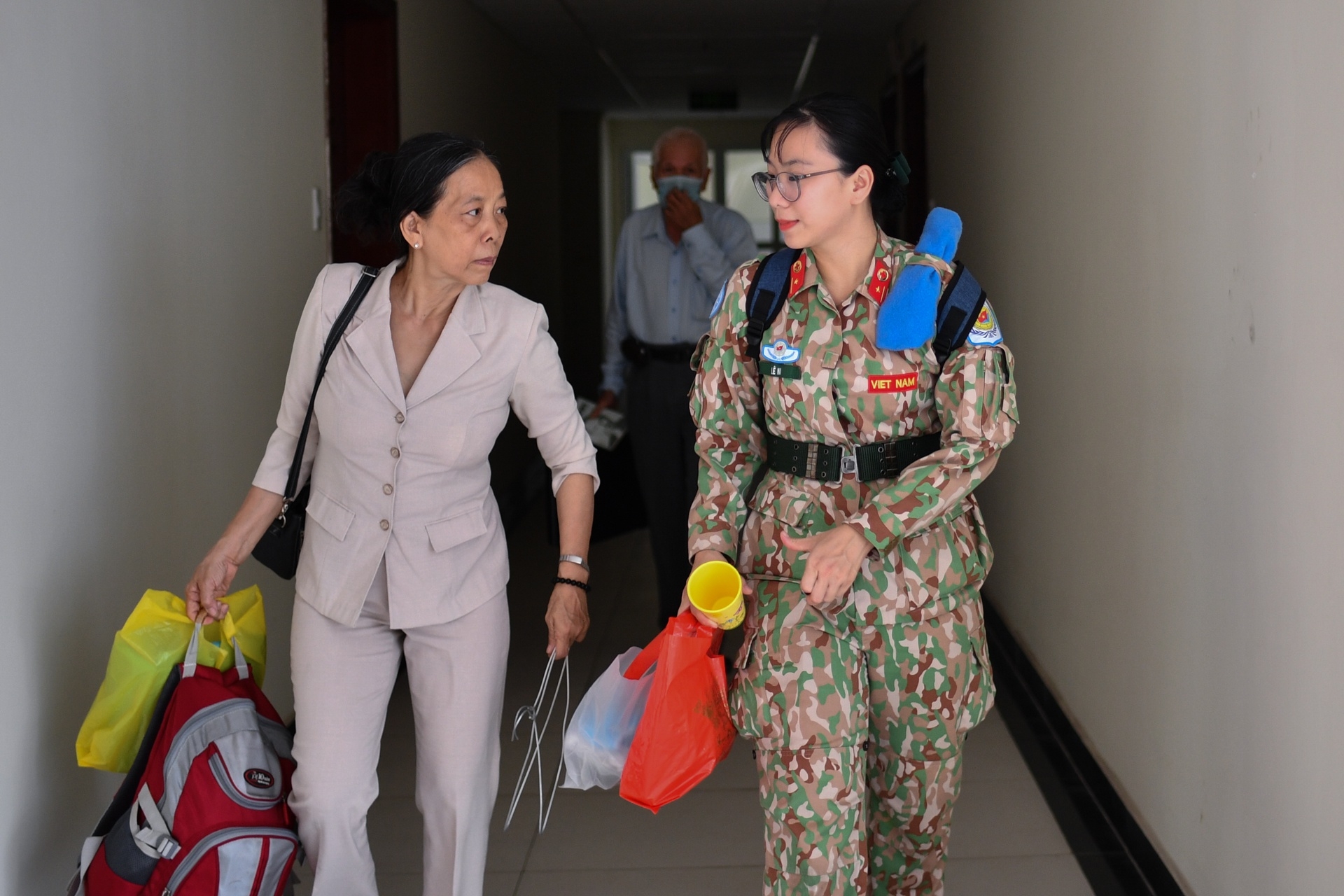 Le Na and her mother (Photo: Vietnamnet)
Among the medical personnel at Level 2 No.3 Field Hospital in South Sudan, Le Na is the youngest and the first female soldier in the Southwest region to join the force.
Graduating from Ho Chi Minh City University of Medicine and Pharmacy, Le Na applied to work at 175 Military Hospital. With high test results, she was recruited to train in the field hospital squad.
"I screamed of joy the night I knew I was going to become a peacekeeper in South Sudan. Even though it's a country with harsh weather patterns and living conditions, I still want to go there to experience and dedicate myself", Le Na said. "This is a sacred and honorable task, why should I worry?"
With the dream to become a "Descendant of the Sun", Le Na puts on military uniform instead of fashionable dresses, putting aside coffee time with friends to save time for intense training courses before heading to South Sudan.
(Photo: Vietnamnet)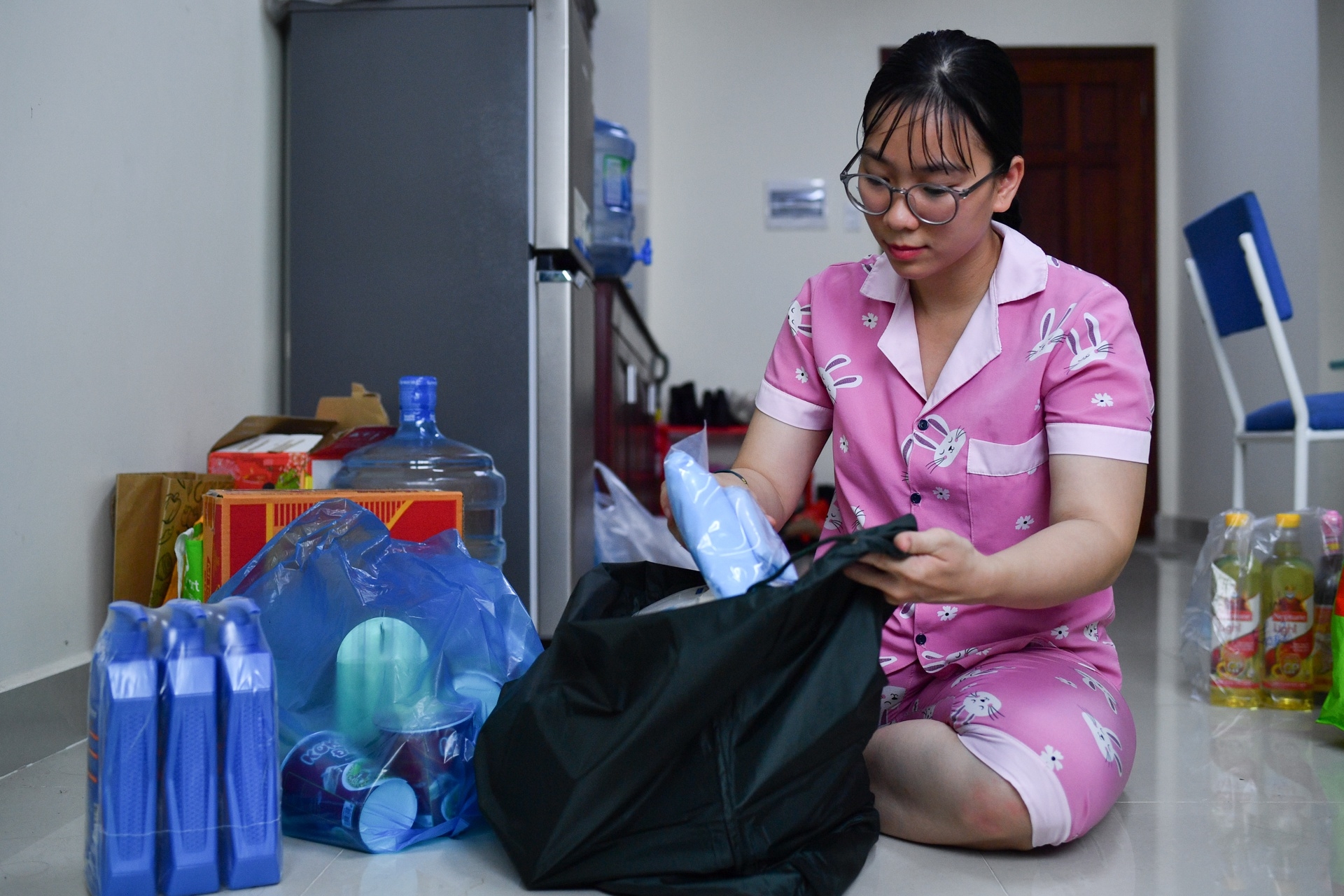 Le Na packing her stuffs to bring to South Sudan (Photo: Vietnamnet)
(Photo: Vietnamnet)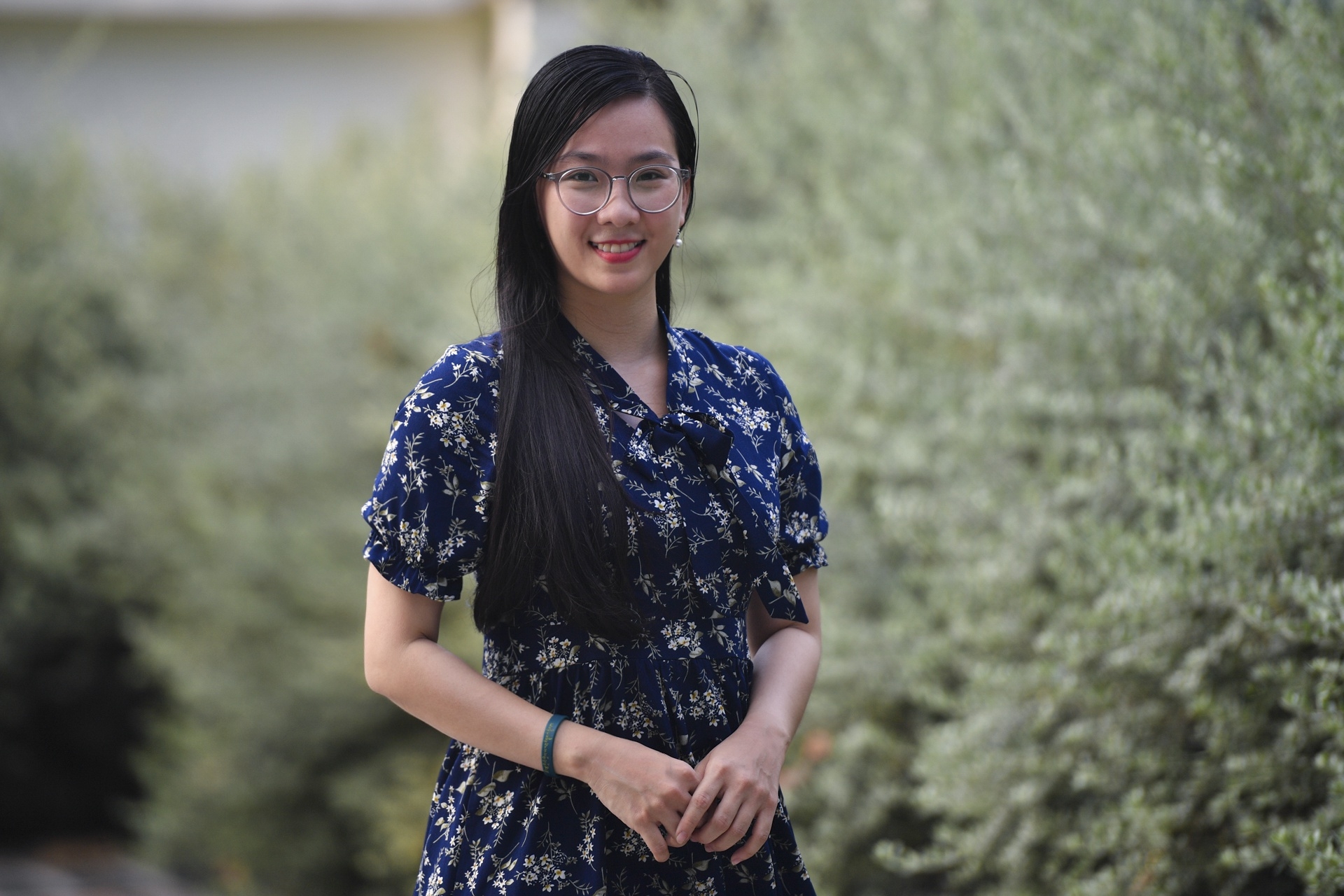 She has given up her long hair (Photo: Vietnamnet)
To get used to the harsh weather whose temperature difference between day and night is up to 40 degrees Celcius, Le Na had her long hair cut. She also took part in intensive specialized training courses and other subjects of must-know things in South Sudan such as basic principles of UN conduct, culture, religion, survival skills in the extreme geographical environments, weather, and pandemic period.
On the afternoon of March 23, 63 soldiers from the field hospital No. 2 participated in the deployment ceremony before leaving for Bentiu (South Sudan).
Lieutenant Colonel Trinh My Hoa, Director of Level 2, No. 3 Field Hospital, said that each medical officer of the unit has a special situation but they all try to leave their personal problem to go for the international mission.
"Some have small children or old parents at home. Others are leaving for South Sudan while their wives are pregnant. For some peacekeepers, this is their second time volunteering to the distant country", she said.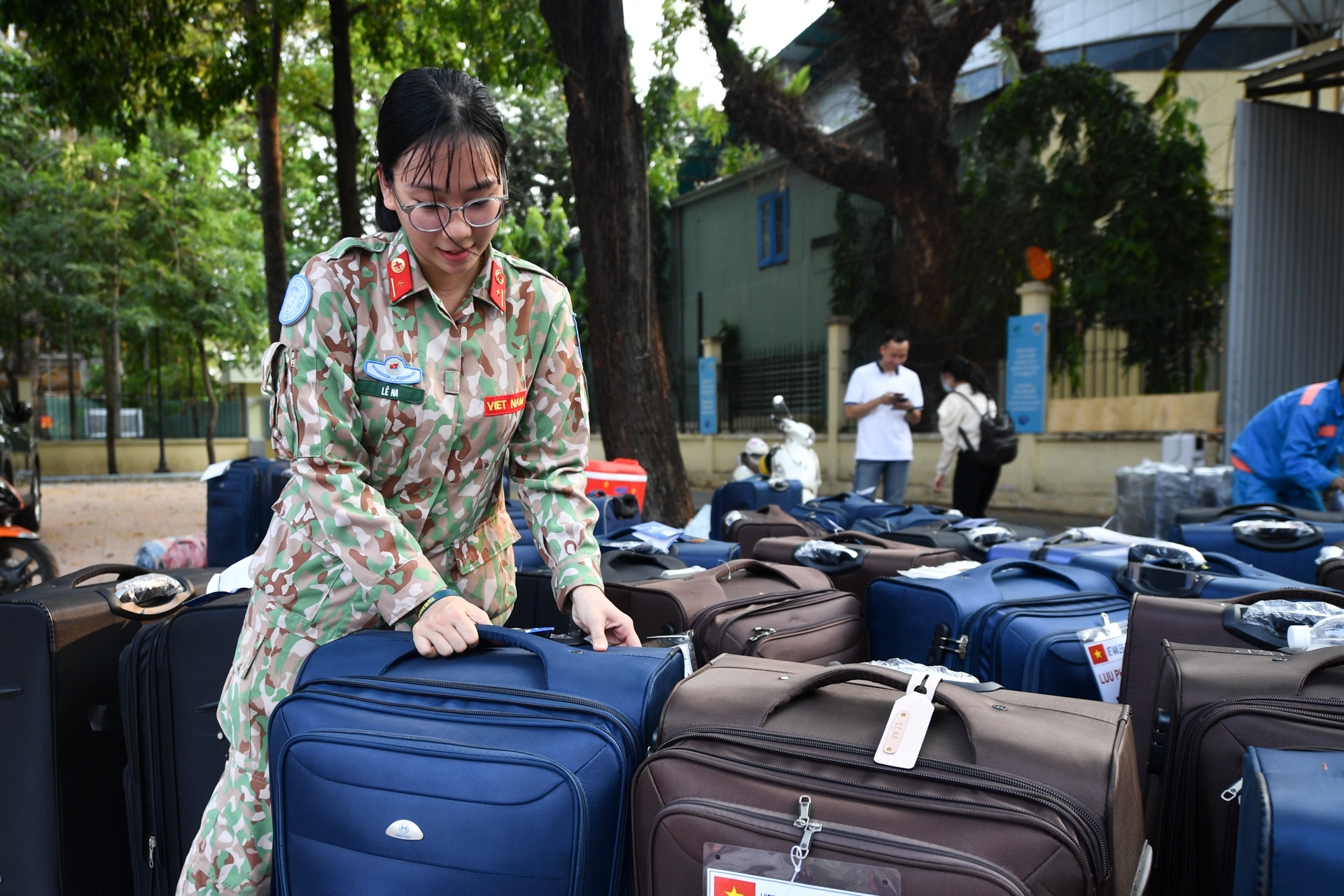 (Photo: Vietnamnet)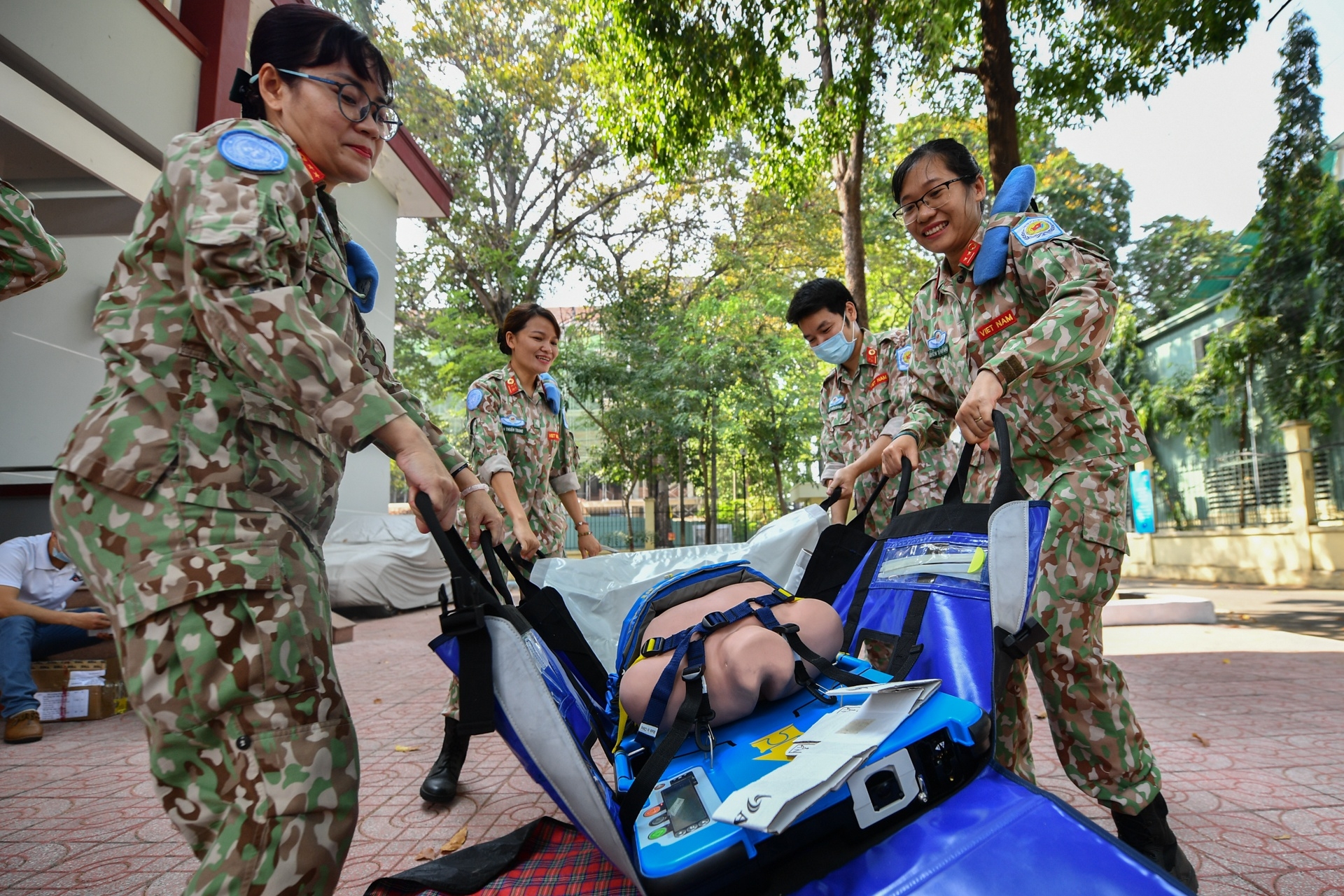 (Photo: Vietnamnet)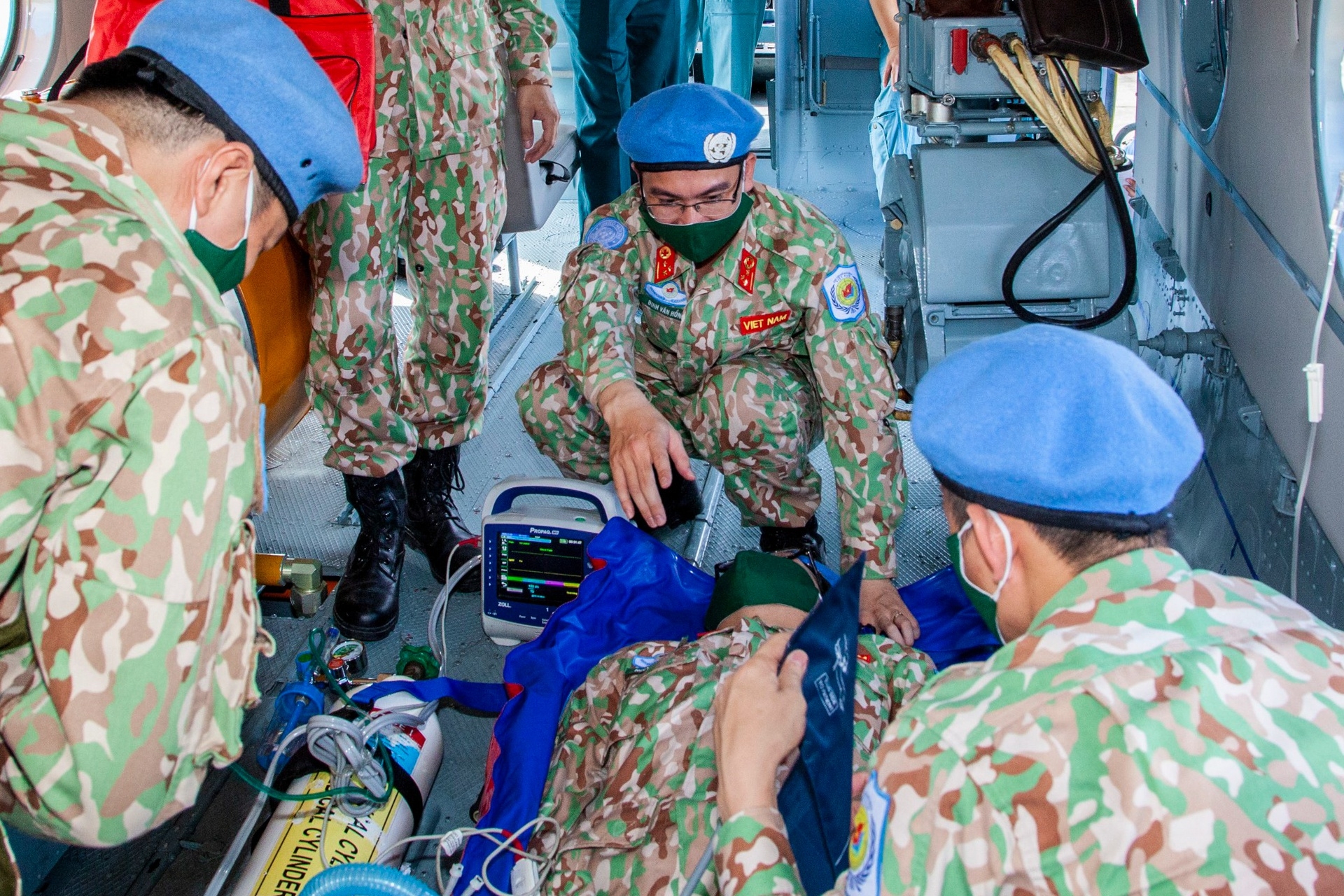 (Photo: Vietnamnet)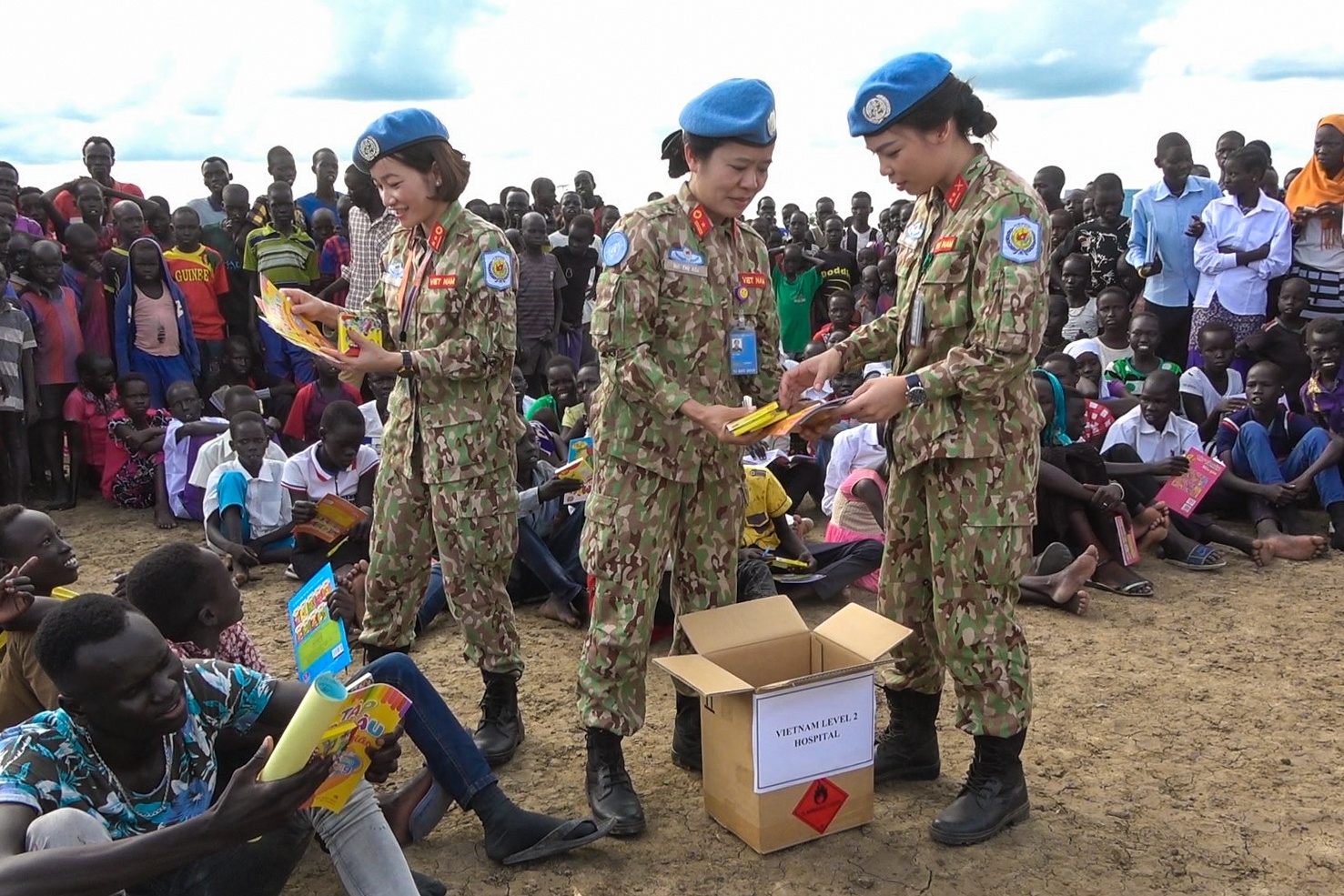 (Photo: Vietnamnet)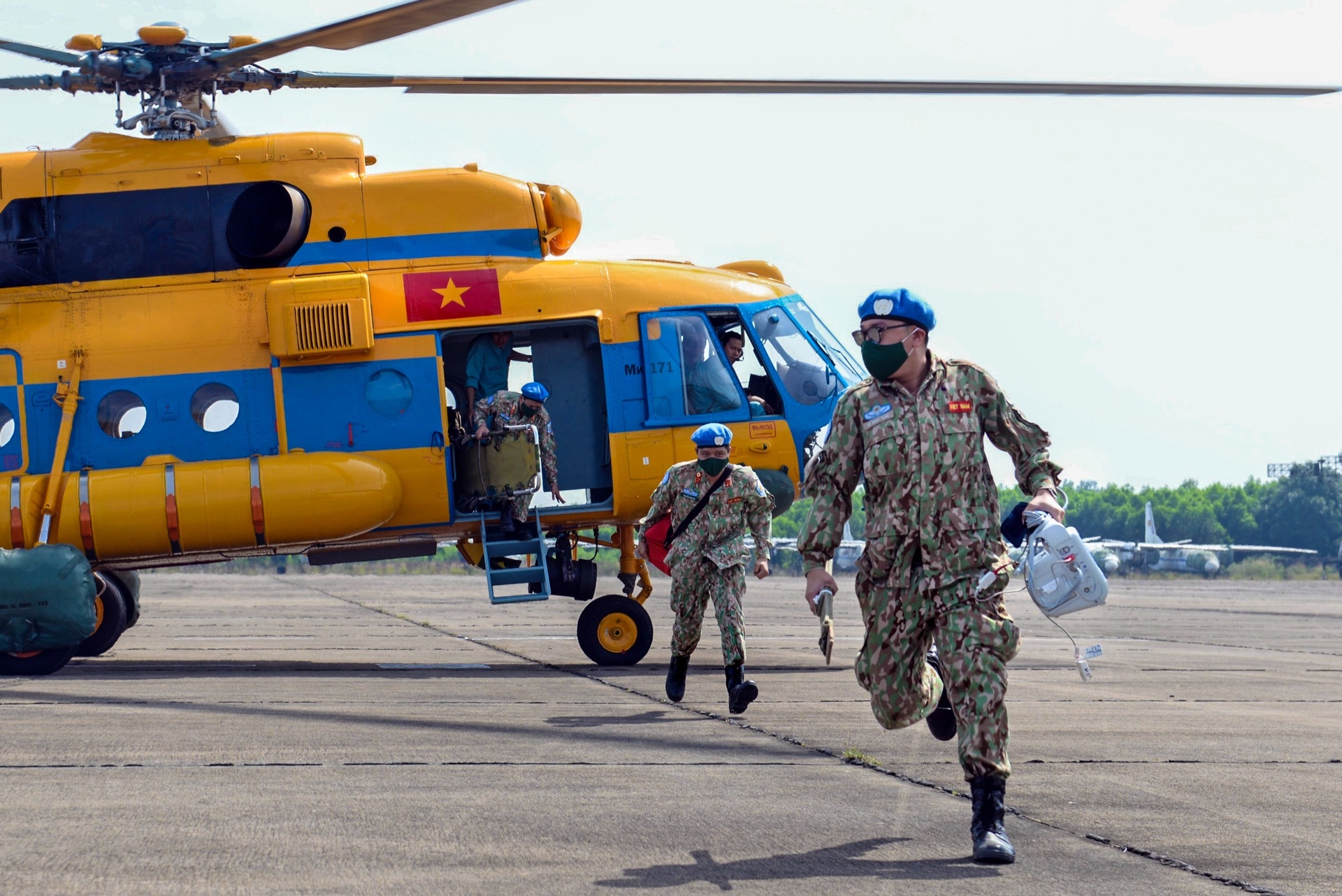 (Photo: Vietnamnet)
Of the Vietnamese peacekeepers conducting missions at Level-2 field hospital in South Sudan, there are 10 female medical staff. They are the brave, resilient and brilliant "flowers" who put other's life before their own.
Flying to a distant country to help people, these 10 peacekeepers, who are also wives and mothers have left their family behind. At the workplace, they are dedicated doctors and nurses who would risk their safety for the wellness of patients. After hectic shifts, however, there are times when they could not help but feel reminiscent of their families.
Despite the harsh working and living conditions which were worsened by the COVID-19 pandemic, the peacekeepers always put a smile on their radiant faces.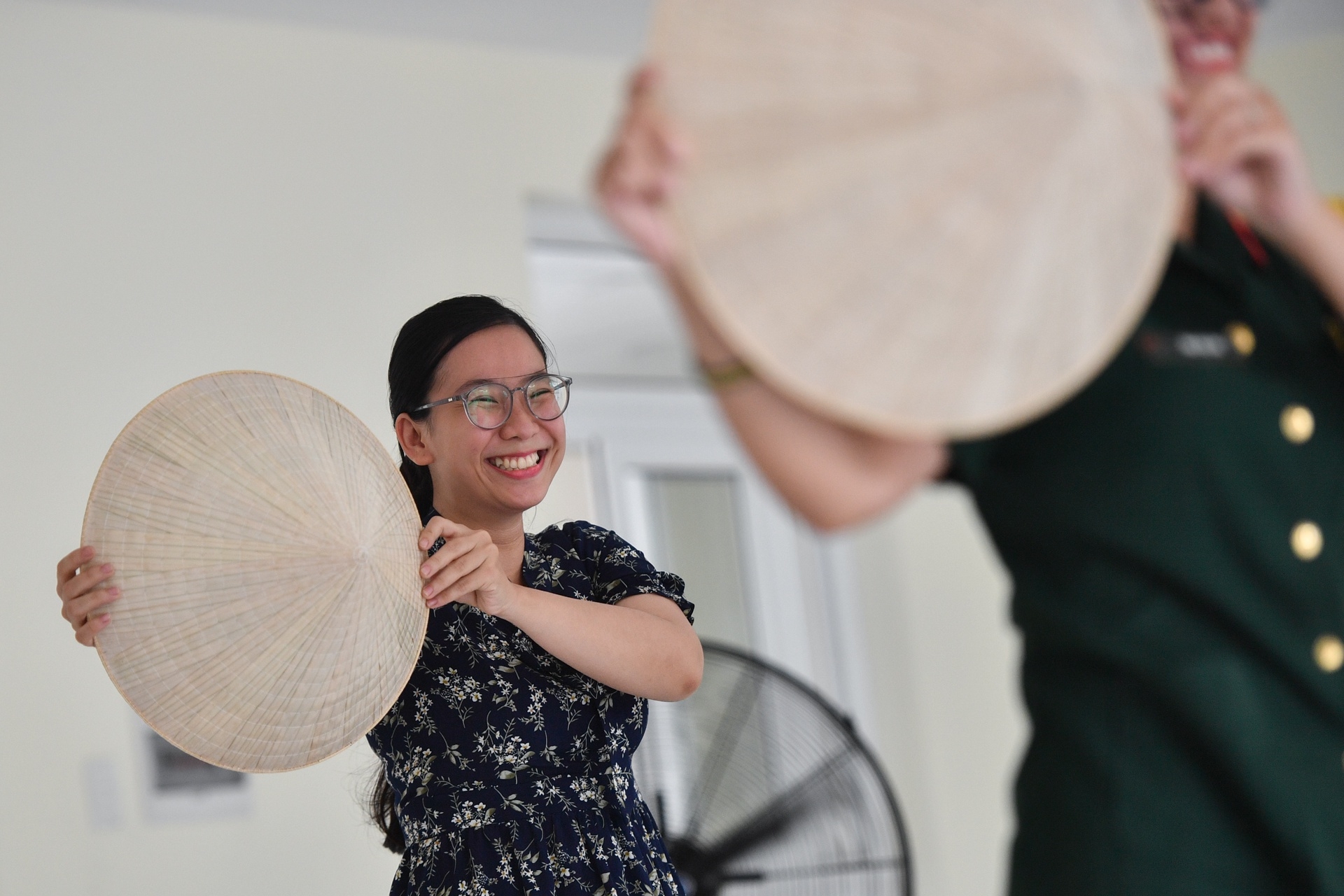 Le Na practicing dancing (Photo: Vietnamnet)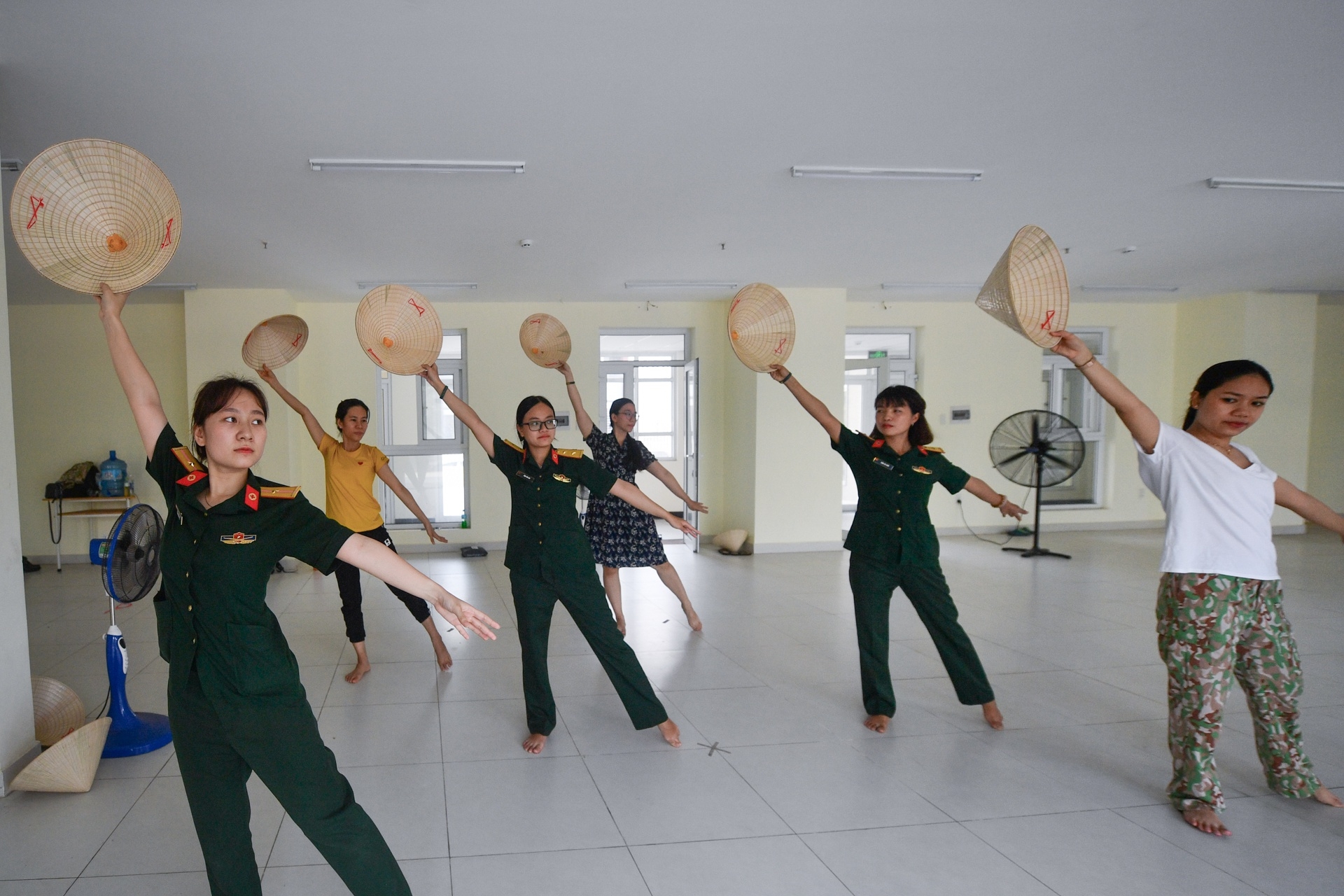 (Photo: Vietnamnet)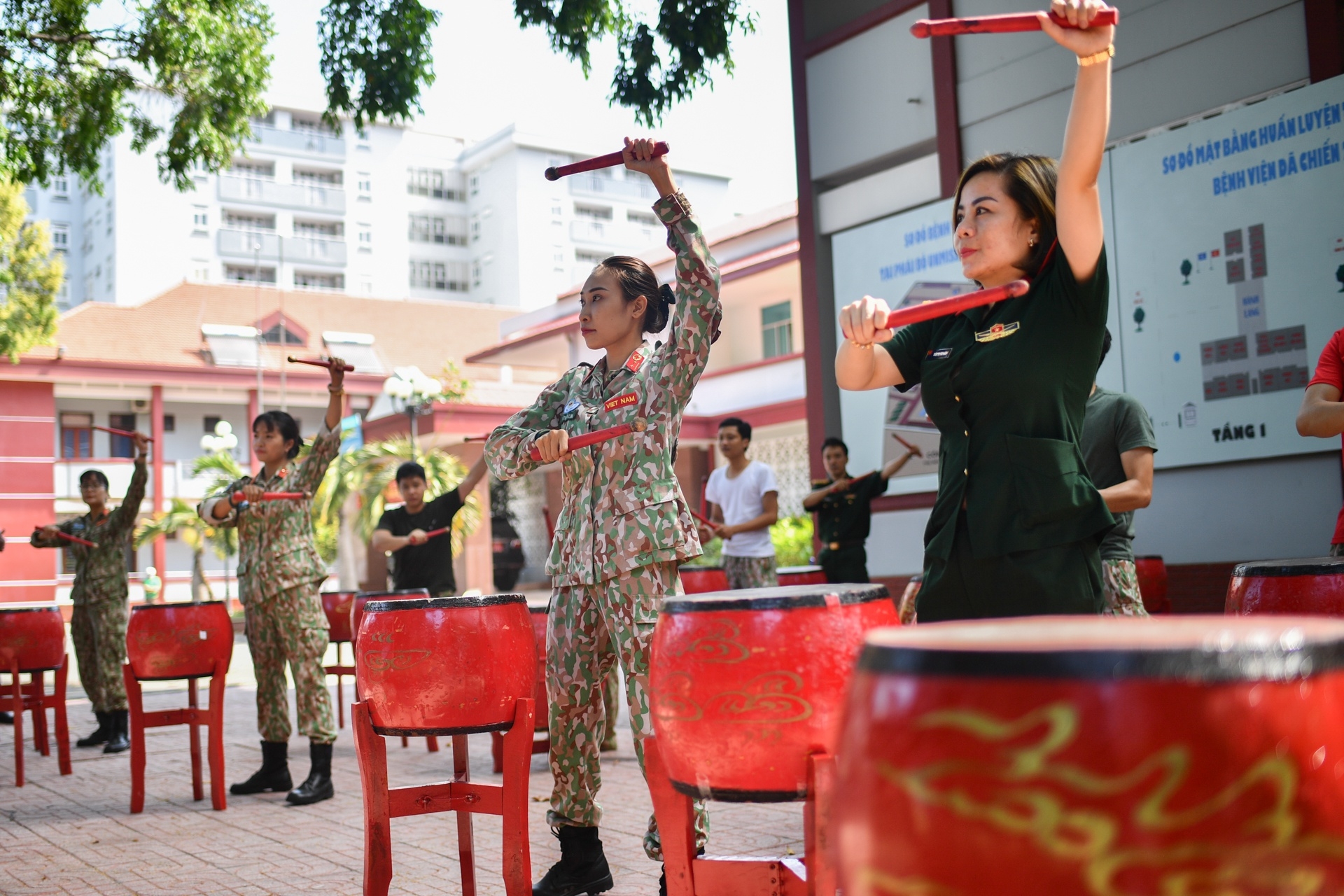 (Photo: Vietnamnet)
After one training year, the soldiers learned to work with advanced trauma, aviation relief, trailer driving, and BRT 152 armored vehicles. At the same time, the training unit organized the lessons for operation training, maintenance, and repair of a number of logistics and technical equipment, sandbox drills, and general field exercises.
Field Hospital no 2 and 3 have carried out UN peacekeeping tasks in the complicated situation of the Covid-19 pandemic. Therefore, 100% of the hospital's staff, before leaving for their duties, were vaccinated against the Covid-19 pandemic and well-trained in Covid-19 prevention and control measures in actual conditions