The Most Perfect Winter Weekend Getaways in the U.S
November is the holiday season, with many fun and holidays around the United States, and families spend time with each other celebrating Thanksgiving, or gathering for a relaxing weekend getaway in one of these best places in the country.
Winter comes, along with holidays and fun everywhere. It is also a wonderful time of the year for your family to relax and have a weekend getaway from all the stress, and enjoy your moments of peace and quiet. There is a lot of perfect spots right in the country that you can go to without having to spend too much and are safe from the risk of getting Covid-19.
1. Palm Beach, Florida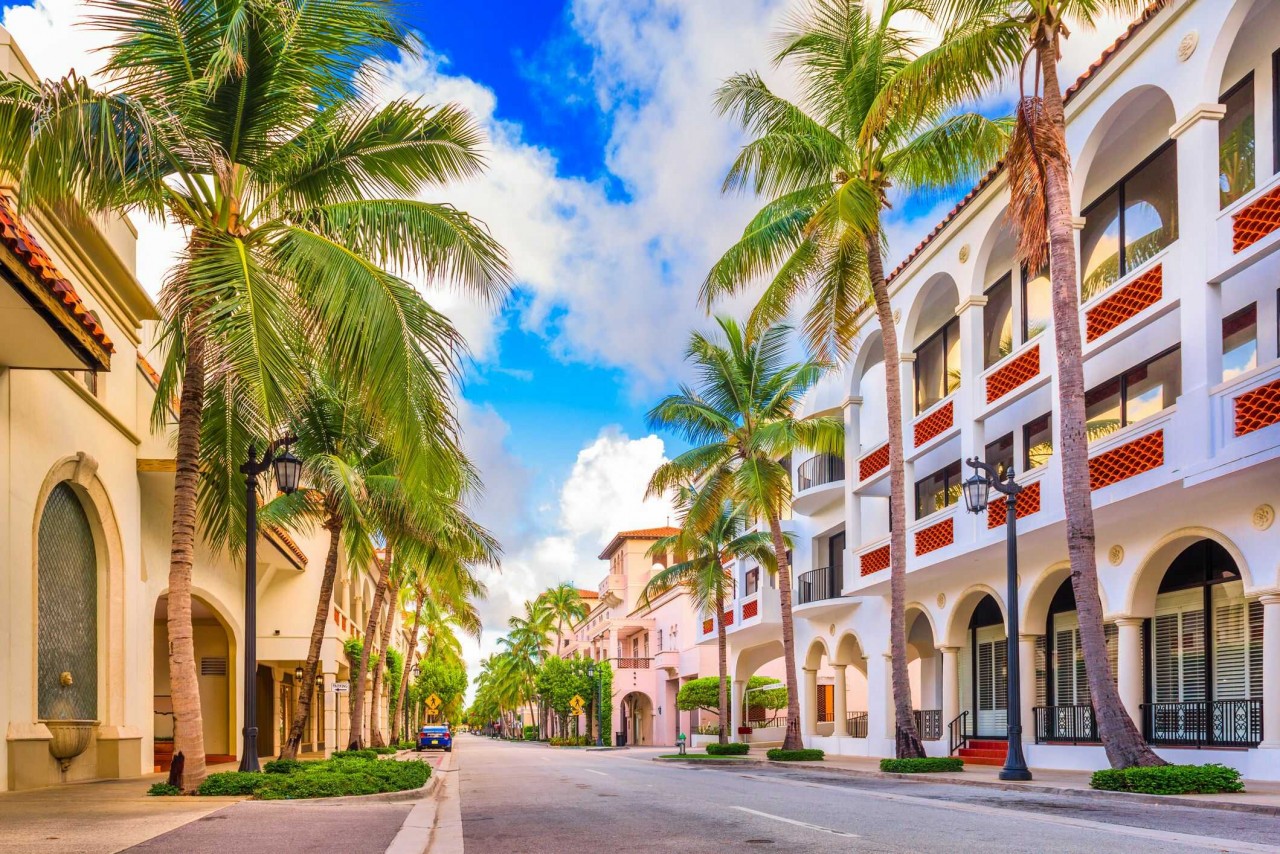 Photo: Town & Country Magazine
Palm Beach is an incorporated town in Palm Beach County, Florida, United States. Located on an island in east-central Palm Beach County, the town is separated from several nearby cities including West Palm Beach and Lake Worth Beach by the Intracoastal Waterway to its west, though Palm Beach borders a small section of the latter and South Palm Beach at its southern boundaries. As of the 2010 census, Palm Beach had a year-round population of 8,348 and an estimated population of 8,816 in 2019, increasing by around 25,000 people between November and April.
Forbes reported in 2017 that Palm Beach had at least 30 billionaires, with the town ranking as the 27th-wealthiest place in the United States in 2016 according to Bloomberg News. Many famous and wealthy individuals have resided in the town, including United States presidents John F. Kennedy and Donald Trump. Palm Beach is known for upscale shopping districts, such as Worth Avenue, Royal Poinciana Plaza, and the Royal Poinciana Way Historic District.
Although Palm Beach started as a winter resort for the uber-wealthy, its temperate climate — with an average annual temperature of 78 degrees — soon made it an attractive destination year-round. Perched next to the Gulf Stream, Palm Beach enjoys the benefit of warm blue water and gentle breezes. As if that weren't enough, its rich residents and 5-star visitors bring enough star power to put Palm Beach on par with nearly any high-end resort in the world.
2. Santa Fe, New Mexico
Photo: Conde Nast Traveler
Santa Fe is a colorful, artistic city, bursting with a rich history and plenty of festivals that celebrate it all. With a culture based on a variety of unusual ingredients, including Gothic cathedrals, a love for the great outdoors, chile-infused cuisine, and a profound emphasis on the arts, this truly is the "City Different." Santa Fe also preserves a historic feel – with Spanish-influenced architecture and buildings that date back to the 16th century – but one of the main reasons people visit is for its art. The works of artists like Georgia O'Keeffe, Peter Hurd, Miro Kenarov, and Gustave Baumann fill the galleries, pieces that were largely inspired by the city's dramatic, vibrant and evolving landscape. Anytime you visit Santa Fe, you can find many of these renowned works along gallery-lined Canyon Road. For a taste of up-and-coming talent, swing by one of the artisan markets, check out The Railyard Arts District, or stop in to see glass-blowing demonstrations at Liquid Light Glass. Santa Fe is home to several museums that celebrate its diverse art scene as well, including the Museum of International Folk Art and the Georgia O'Keeffe Museum. Another part of Santa Fe's artistic side? Its music. The Santa Fe Opera welcomes talented acts to its venue amid the mountains, according to U.S News.
3. Austin, Texas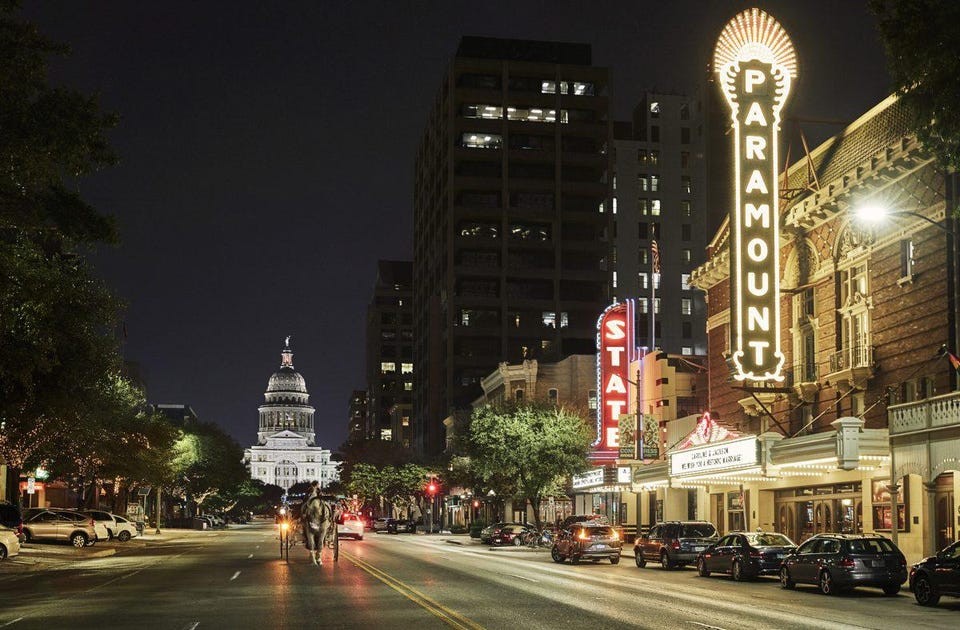 Photo: Forbes
Austin is the Texas state capital and the Live Music Capital of the World, with more than 250 live music venues in this sprawling central Texas city. More than 2,300 recording artists call Austin home. Among them? Willie Nelson, who moved from Nashville to Austin in 1972 and never looked back.
Austin is a college town, home to the University of Texas, and it's as big as you would expect the capital of Texas to be. The city limits cover 232 square miles encompassing more than 300 parks, including the nearly 360-acre Zilker Park. Austin is America's 11th largest city and one of its fastest-growing.
They say that everything is bigger in Texas, and the state Capitol building—14 feet taller than the U.S. Capitol in Washington, D.C. —is no exception. Neither is the bat colony that roosts under Austin's Congress Avenue Bridge from April through October. It's the largest urban bat population in North America, home to between 750,000 and 1.5 million Mexican free-tailed bats, according to Travel + Leisure.
4. Park City, Utah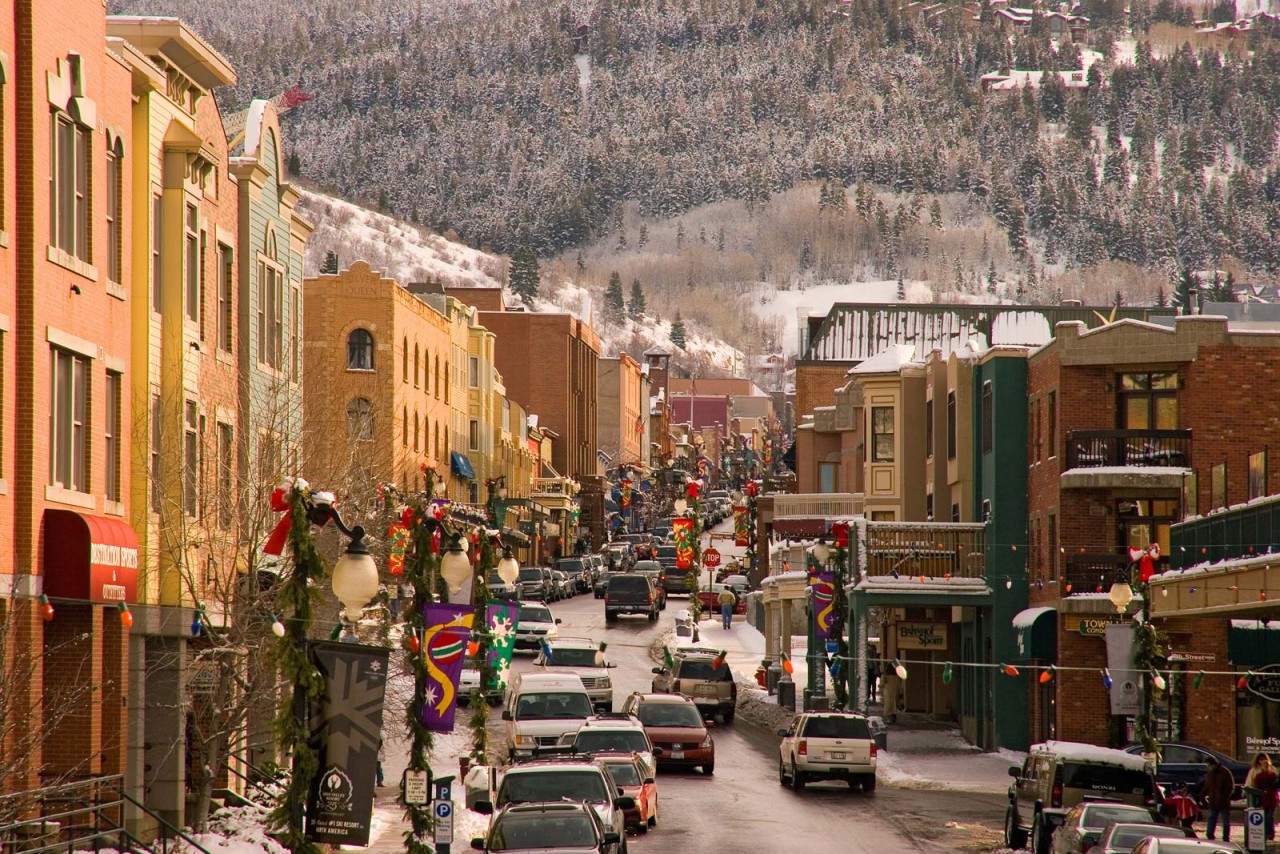 Photo: Britannica
Park City is known for three things: skiing, snowboarding, and the Sundance Film Festival. Located 35 miles southeast of Salt Lake City, Park City is easily accessible and home to a wide range of accommodations that attract throngs of vacationers during the winter season. Sandwiched between two premier resorts, Deer Valley and Park City Mountain, this former mining town sits in the shadow of the rugged Wasatch Mountain Range. In 2002, both resorts hosted events during the Winter Olympics, and the Utah Olympic Park, which sits just north of the main street, is still a major training facility for winter athletes, including the United States Ski Team.
But you don't have to be an Olympian to experience all that Park City has to offer. Stroll down the city's charming Historic Park City area or visit the High West Distillery and Saloon. For family fun, grab your warmest winter gear for an afternoon of snow tubing at Gorgoza Park. And after a long day schussing the slopes (or lounging in the lodge), enjoy the city's bustling après-ski scene.
5. Charleston, South Carolina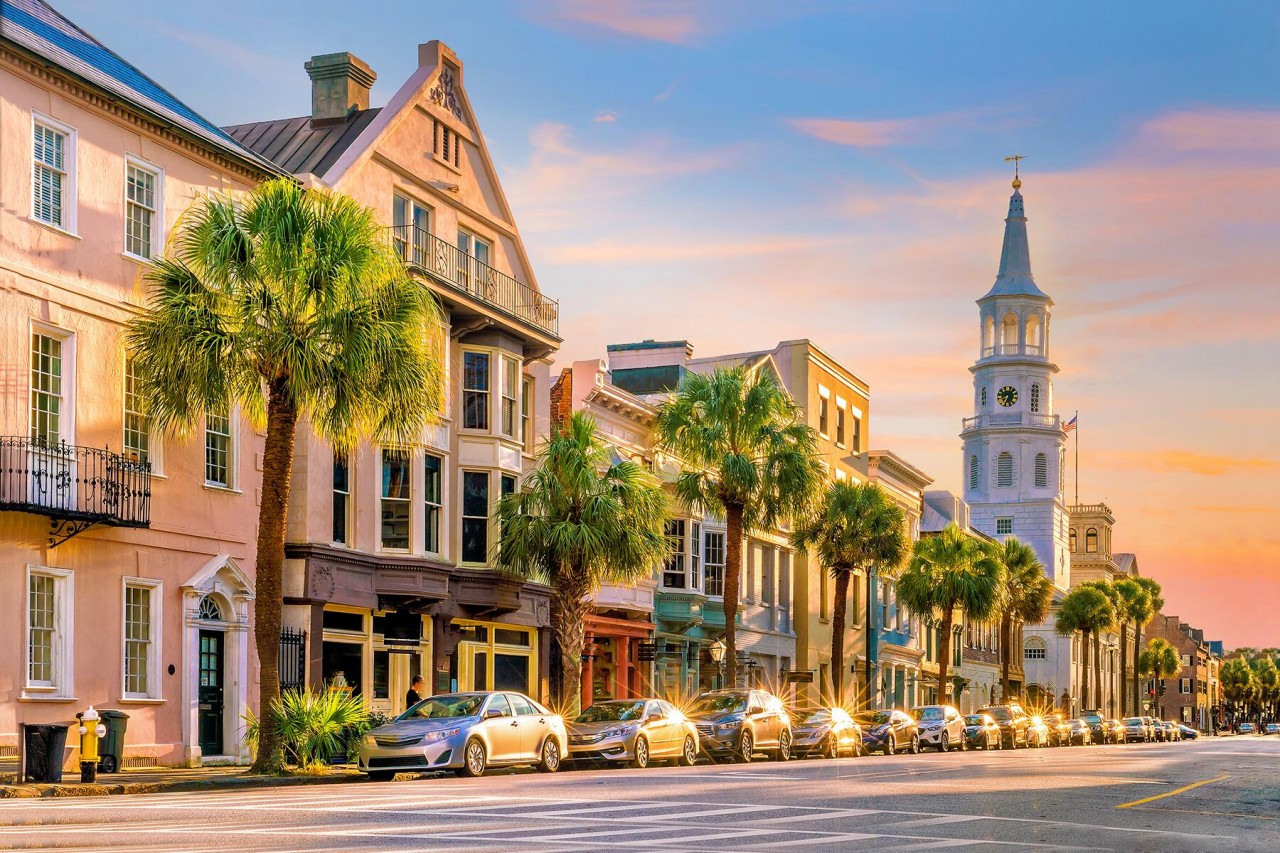 Photo: Fodors Travel Guide
Centuries-old mansions, Spanish moss-draped trees, spooky cemeteries, cobblestone alleys: in a word, Charleston. As you walk the gas lamp-lit streets at night and pass horse-drawn carriages, you just might think you've traveled back in time. But just because this South Carolina city is proud to celebrate its heritage doesn't mean it's stuck in the past. Charleston boasts innovative restaurants, interesting shops, contemporary art galleries, and the world-class Spoleto Festival USA.
History pervades almost every aspect of the Holy City, from the majestic homes-turned-museums to the landmarks that promote the city's role in United States history. History buffs can visit Fort Sumter to learn about the Civil War, Middleton Place to hear stories about the plantation owners and the enslaved Africans who worked for them, and Emanuel AME Church to see where Martin Luther King Jr. once delivered a historic speech. Meanwhile, shopaholics looking for locally made goods should peruse the Charleston City Market where they will find sweetgrass baskets woven in traditional Gullah design, among other unique souvenirs. When you're ready for a day at the beach, the city's got you covered there, too. Several neighboring beach towns, including Sullivan's Island, Isle of Palm, and Folly Beach, offer sun, sand, and gentle waves, according to U.S News.
6. Nantucket, Massachusetts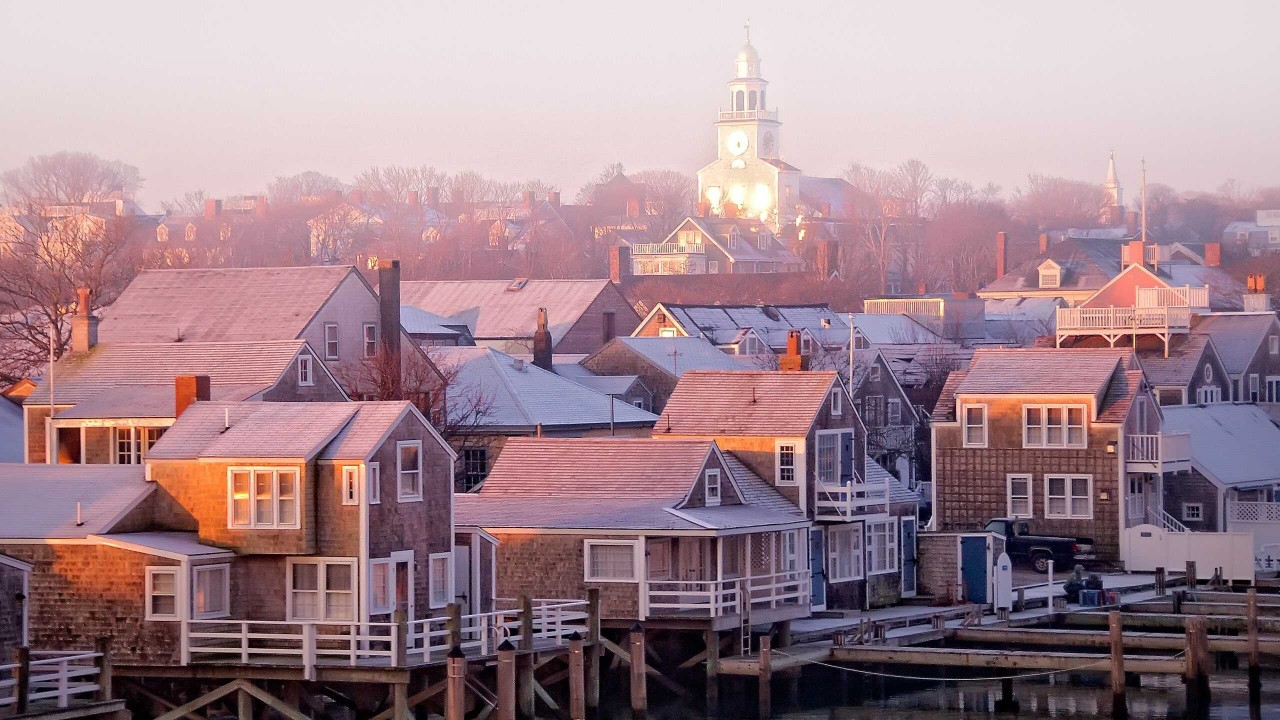 Photo: Conde Nast Traveler
Nantucket is an idyllic island paradise—except instead of tropical paradise vibes, you'll find Vineyard Vine-clad gentlemen and mansions with gray, natural wood shutters. Nantucket is the epitome of summer New England life, though, unfortunately, it means much of the island shuts down in the colder months. Boasting the highest concentration of pre-Civil War homes in the country and 82 miles of pristine coastline, Nantucket is a postcard come to life.
From charming Nantucket hotels to five-star restaurants to the prized Nantucket beaches, this town comes alive in the warmer months. It's a destination that thrives on outdoor dining (think: lobster rolls on the water), boutique shopping, and picturesque walks through town. And certainly, there is no shortage of things to do in Nantucket, whether you're partial to walking the beach at sunset, biking to pick up your latte in the morning, or ordering up a dozen oysters with a bottle of good Champagne, according to Travel + Leisure.
7. Whitefish, Montana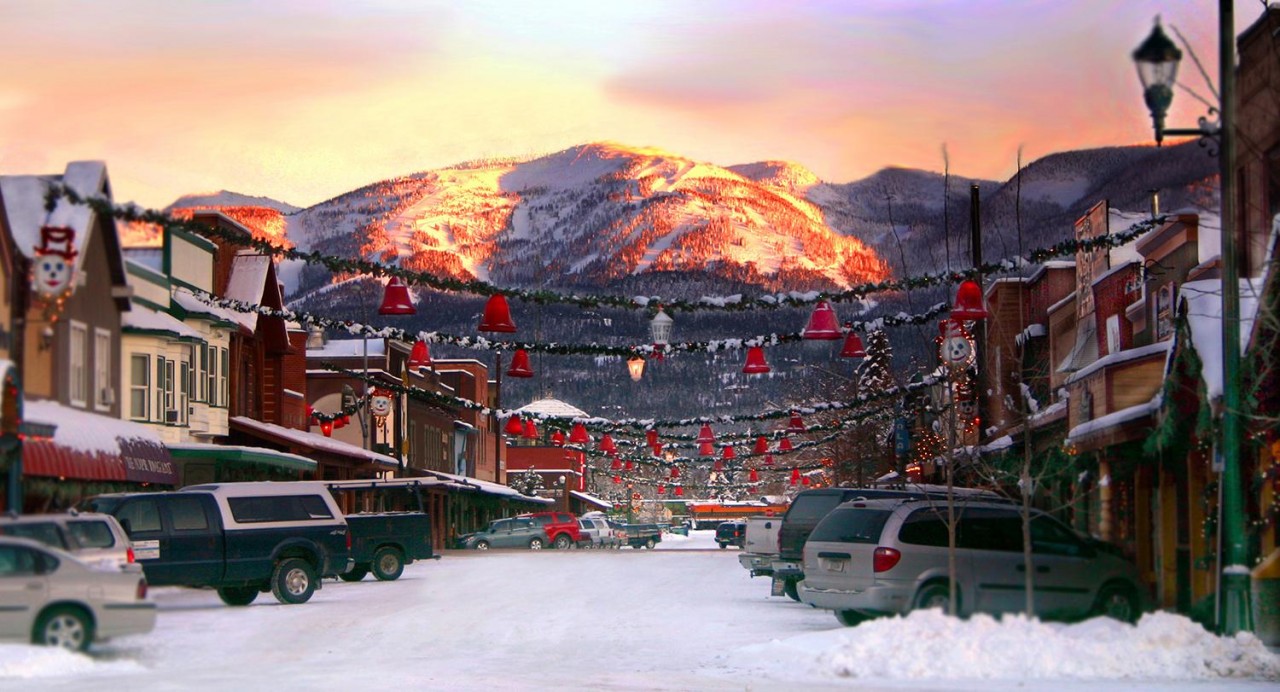 Photo: Whitefish, Montana
Whitefish is a town in Flathead County, Montana, United States. According to the 2020 United States Census, there were 7,751 people in the town.
Whitefish is known for its environmentalism, with an extensive system of protected trails and forests designed to purify the town's water. It has been ranked one of the top places for skiing in the United States. The town has been labeled as a "model of resistance" against hate and racism.
Huckleberry Days Arts Festival is an annual arts festival featuring 100 artists and food vendors. The event includes a huckleberry dessert bake-off contest.
The Taste of Whitefish is an annual event that has been held for more than twenty-five years. The event features over twenty-five restaurants, caterers, and beverage companies offering samples of their specialties.
The Whitefish Winter Carnival is an annual winter festival celebrating winter topics with a parade, "penguin plunge" into Whitefish Lake, and snow sculptures. It is held the first weekend in February each year.
Under the Big Sky Music Festival takes place annually in Whitefish. The festival explores the breadth and legacy of America, with both traditional and contemporary takes on America's rich musical traditions, across two stages in naturally formed amphitheaters on a local ranch.
The Whitefish Arts Festival (WAF) occurs over the 4th of July weekend and is a tradition going back over forty years. It is a favorite throughout the Northwest and maintains a long tradition of high-quality arts and fine crafts. Artists from across the country are represented in the WAF. Metal sculptures, paintings and photography, woodworking, pottery, jewelry, clothing, and home decorations are just some of the featured fine arts. All of the art is handmade.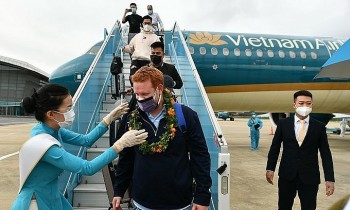 National
Vietnam News Today (Jan. 29): Vietnam records 14,892 new local Covid-19 cases; PM orders prioritizing pandemic control for safe and warm Tet; Vietnam scraps rapid Covid test requirements for int'l passengers; Vietnam-Australia trade hits all time high in 2021.