The Seven Best Movies and TV Shows For You To Stream Right Now
Lockdown can be a dreadful time, since you have to stay inside, and need something to kill your time. What about some good movies to binge-watch? Here is the list of best movies and TV shows that you can watch right now on Netflix, Amazon, Disney, Apple+ etc this month.
There's nothing like the comfort of an old show. The same old intro credits, the characters you've seen every week for the last seven years, knowing everything that is going to happen before it happens... come to think of it, maybe it is time for a new show. Especially we are in lockdown because of Covid-19, and this list of movies and TV shows might help you kill the boredom being stuck inside your house. Whether it's on Netflix, Hulu, or Disney+, as long as it's good and new, you'll find it on the list below.
1. "The Chair"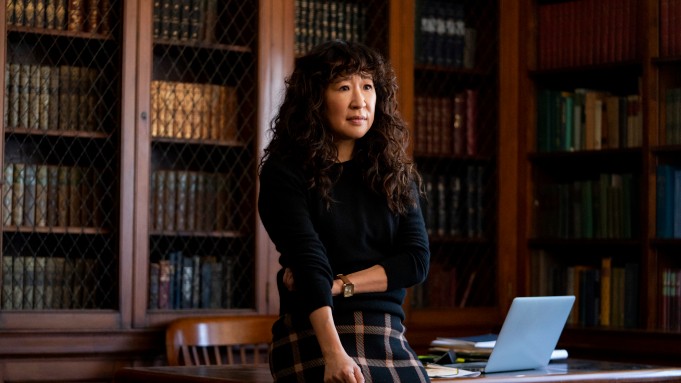 Photo: Netflix
Created by Amanda Peet, the Netflix comedy takes place at the fictional Pembroke College, a fittingly idyllic liberal arts school where Dr. Ji-Yoon Kim (Sandra Oh) has just become the English department's first female chair. (The pilot, co-written by Peet and Annie Julia Wyman, establishes such a recognizable academic world that anyone who's fretted over a core curriculum or lounged on a quad should have immediate, visceral flashbacks.) Ji-Yoon's harried attempts to keep her ailing department together in the face of declining enrollment, entrenched sexism and racism, and her unraveling work flirt Bill (Jay Duplass) have her running frantic every day — especially as students begin to call out Pembroke's attempts to maintain its dusty status quo. It's not exactly the show most would expect from executive producers' D.B. Weiss and David Benioff's massive Netflix deal, but it's only more intriguing for it.
The perpetual culture clash between college professors and students is fertile ground for conflict, and The Chair does boldly dip its toe into thorny issues like racism, sexism and white privilege. But thankfully, it never gets too bogged down by those issues to lose its sense of humor. The gaping generation gap is a reliable source of laughs, and while most of Pembroke's students are generically woke and don't really stand out, no one here is made out to be a villain. Even the crusty old professors are given dimension.
"The Chair" is streaming on Netflix.
2. "CODA"
Photo: Apple+
At first glance, you might think that writer/director Sian Heder's "CODA" is all about predictable beats you've seen countless times before. After all, it tells a pleasantly familiar coming-of-age tale, following a talented small-town girl from modest means with dreams to study music in the big city. There's an idealistic teacher, a winsome crush, moving rehearsal montages, a high-stakes audition, and naturally, a family reluctant about their offspring's ambitions. Again—and only at first glance—you might think you already know everything about this feel-good recipe.
Admittedly, "CODA" is adapted from the French film "La Famille Bélier," so the idea of it isn't entirely novel. What's new here—and it makes all the difference in the world—is the cast. While the family in the well-meaning original were played by hearing cast members (with the exception of the brother brought to life by deaf actor Luca Gelberg), they are all portrayed by real-life deaf performers in Heder's movie—a sensational group consisting of legendary Oscar winner Marlee Matlin, scene-stealing Troy Kotsur and Daniel Durant—infusing her adaptation with a rare, inherent kind of authenticity.
"CODA" is streaming on Apple TV+.
3. "The Pursuit of Love"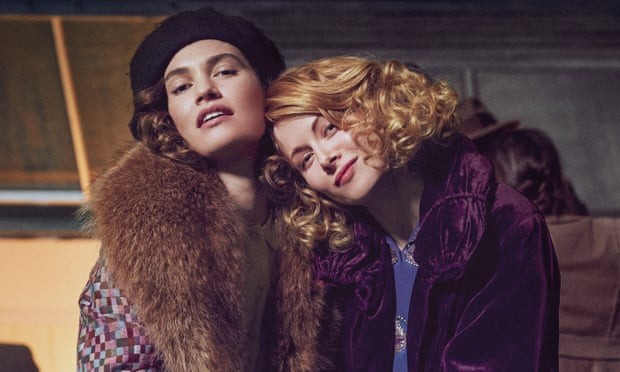 Lily James as Linda and Emily Beecham as Fanny in The Pursuit of Love. Photograph: Robert Viglasky/Theodora Films Limited & Moonage Pictures Limited
Fantasies and morality tales make uneasy bedfellows, as evidenced in the varyingly exultant and frustrating "The Pursuit of Love." Adapted by Emily Mortimer from the famed same-named 1945 novel by Nancy Mitford, the three-episode miniseries is set in that sliver of time between World War I and World War II, and follows two cousins whose contrasting personalities and priorities complicate their love and affection for each other. With characters who are types more than people, "The Pursuit of Love" is at its best when it's a prickly, satirical analysis of the flightiness and eccentricity of the wealthy, and when it feels like a gossipy, gauzy party brought to life from the pages of an F. Scott Fitzgerald novel.
"The Pursuit of Love" is streaming on Amazon Prime Video.
4. "Jungle Cruise"
Photo: Disney
By casting Emily Blunt and Dwayne Johnson, two actors of rare personal charm, this Disney adventure should have managed to transcend its somewhat unpromising origins (it was, like Pirates of the Caribbean, based on a theme park ride). But for some reason, while both are perfectly likable independently (Blunt in particular is a feisty joy as scientist Lily Houghton), they fail to gel on screen.
Their lack of chemistry is not fatal to the film – director Jaume Collet-Serra creates a romp of a picture booby-trapped with adventure movie tropes (arcane curses, snakes, evil Germans) which, while they might seem familiar to Indiana Jones fans, still combine to make for a decent family flick. It's just that a movie that requires its characters to "mend a broken heart" as part of an ancient riddle should probably have a heart to begin with.
"Jungle Cruise" is streaming on Disney+ Premier Access.
5. The White Lotus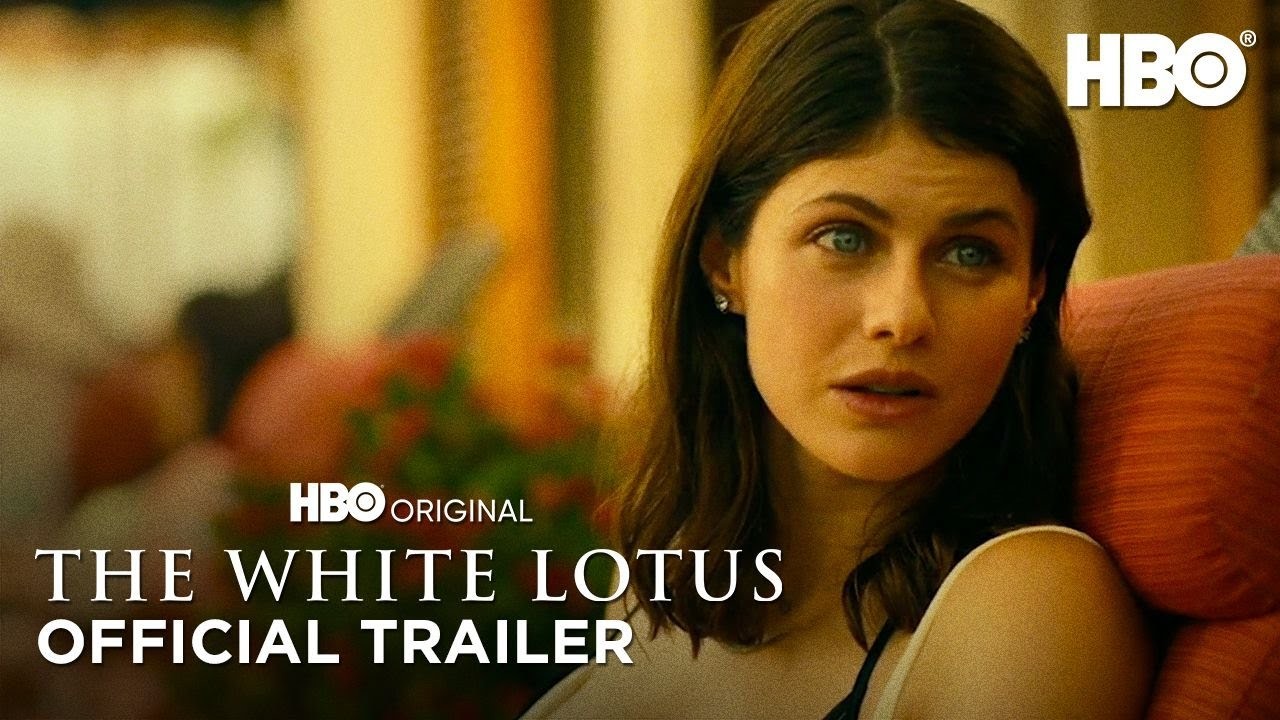 Photo: HBO
The initially obvious targets of derision in Mike White's The White Lotus, which wrapped up Sunday night on HBO, were the most actively, aggressively nasty people: Shane (Jake Lacy), who couldn't stop griping about a luxury vacation even as his new wife made it clear he was ruining the trip for her; Olivia (Sydney Sweeney), who mistreated her brother and acted like the world's most ungrateful and spoiled daughter; and perhaps the Mossbacher parents (Connie Britton and Steve Zahn), who were unleashing their children on the world with such blithe inattention to how wealth was warping them.
But in the end, the series saved its sharpest satirical cuts for three characters who seemed, early on, to be the most sympathetic in the group: Rachel (Alexandra Daddario), Shane's wife; Tanya (Jennifer Coolidge), the struggling single woman grieving her mother; and Paula (Brittany O'Grady), Olivia's friend, who found herself brought along on her rich friend's family trip and never once seemed comfortable.
"White Lotus" is streaming on HBO Max.
6. "The Suicide Squad"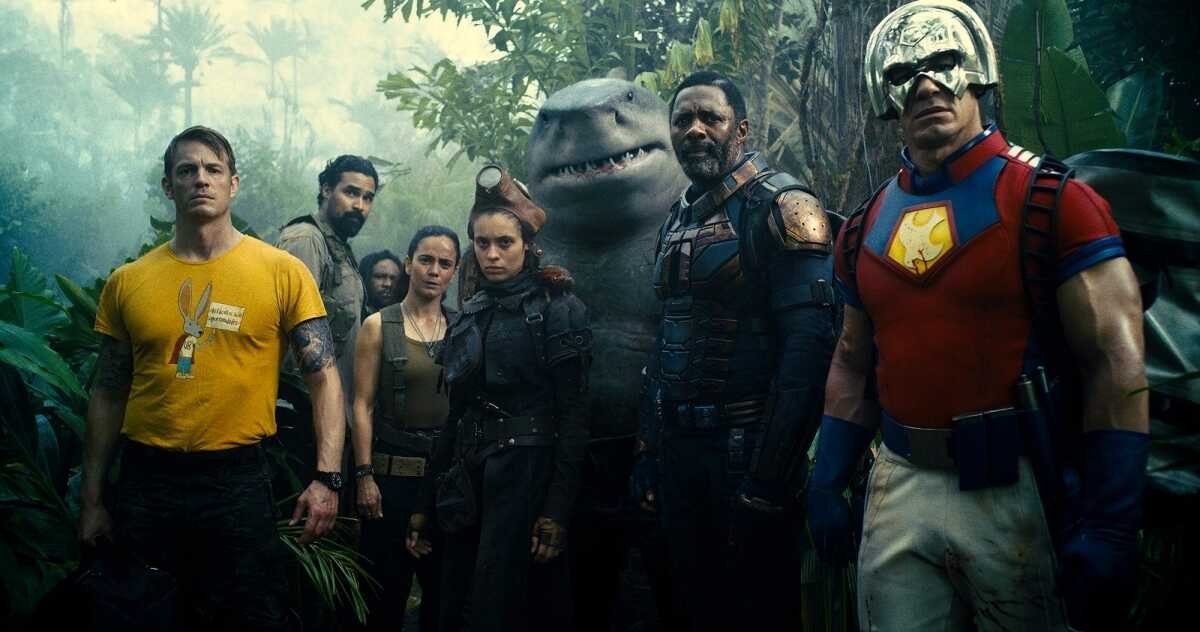 Photo: DC
Many will see James Gunn's "The Suicide Squad" as a funhouse mirror inversion of the writer/director's work with "Guardians of the Galaxy." After all, it's another collection of underdog heroes who overcome all odds to defeat an interstellar enemy. "Guardians for Adults" wouldn't be entirely incorrect. However, the main influence on this clever action comedy isn't Starlord but The Toxic Avenger. Gunn has brought the B-movie sense of humor and brazenly adult level of violence that he honed working with Troma Entertainment in the 1990s to his first DC adaptation, even giving his mentor Lloyd Kaufman a cameo. Only the man who wrote "Tromeo and Juliet" could deliver something this gleefully grotesque, vicious, and unapologetic, and the DC Universe is all the better for it.
"The Suicide Squad" is streaming on HBO Max.
7. "Ted Lasso"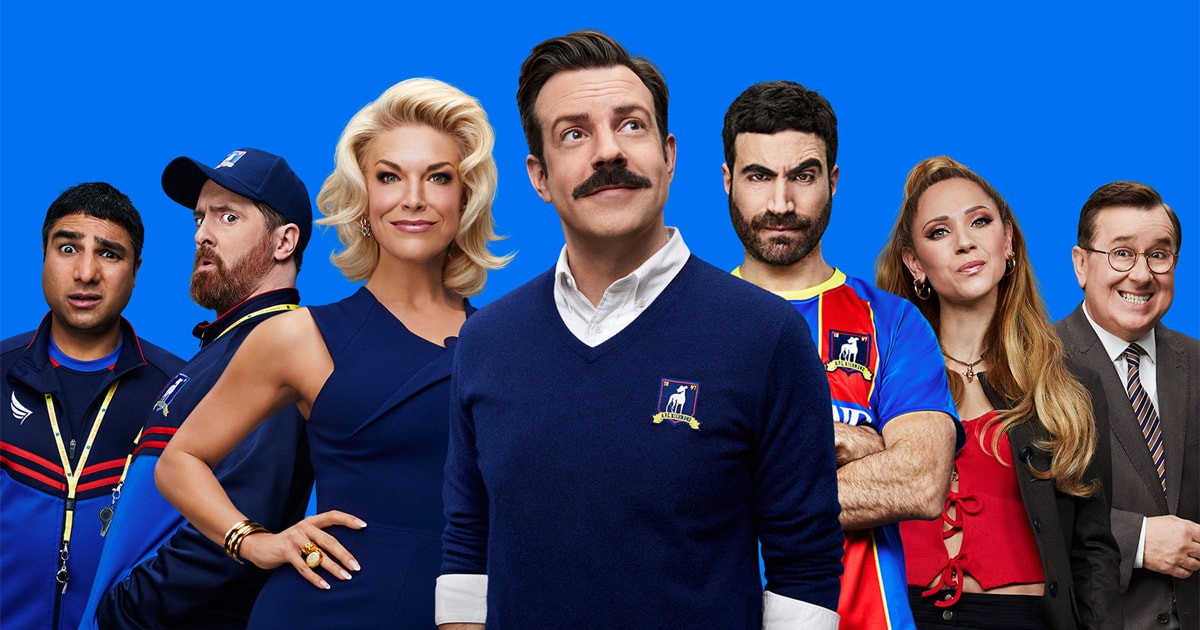 Photo: Apple
Like Schitt's Creek, whose equally warm-hearted comedy about overcoming adversity helped to inoculate us against the first panic of the pandemic, the first season of Ted Lasso (Apple TV+) offered succour to many as we moved through the year. I feel it is incumbent upon me therefore to begin with an assurance. Mark this and mark it well: yea, though the first 15 minutes of the season two opener be a charmless thing; though thy soul shall start to shrivel at the thought that the one good thing 2020 gave us, the one balm to the psychic wounds endlessly inflicted, is losing its way – keep the faith and thou shalt be rewarded. By the end of Ted Lasso's first episode, the show that kept so many of us going has found its feet and is racing up the league tables towards its rightful place once more.
"Ted Lasso" is streaming on Apple TV+.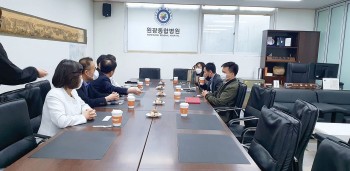 Overseas Vietnamese
A meeting was organized at the Wonkwang Hospital on the provision of medical support for the Vietnamese community in Korea in accordance with the signed cooperation agreement.