The Tale Behind Turkey's Ghost Town With Hundred Abandoned Castles
Hundreds of abandoned fairytale castles in Burj Al Babas, Turkey, which was once designed to be luxurious resorts for wealthy people.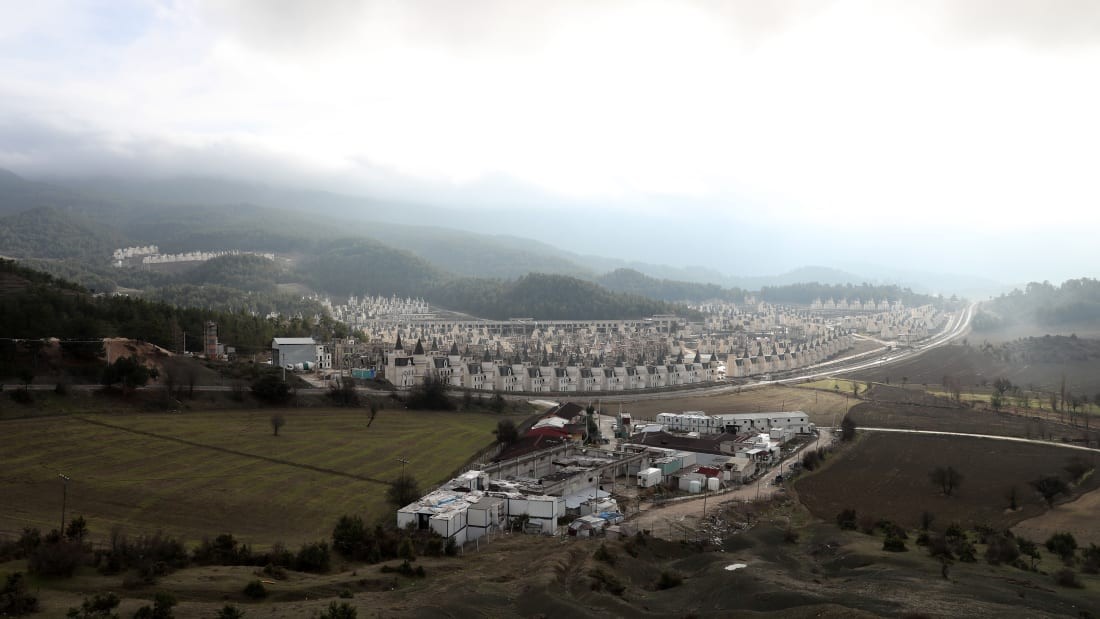 Photo: CNN
The Burj Al Babas resort promised high-end European-inspired châteaux and lavish amenities for its well-to-do buyers, but what should have been a dream development soon turned into a nightmare. Let's explore Turkey's eerie abandoned town, where Disney-inspired fairytale mansions sit empty in a sea of construction debris.
Burj Al Babas is a residential development located near the Turkish town of Mudurnu whose buildings are designed to resemble miniature chateaux. The site initiated by the Sarot Group has been abandoned since 2019 after the developers filed for bankruptcy with a debt of $27 million.
The History Of Turkey's Largest Ghost Town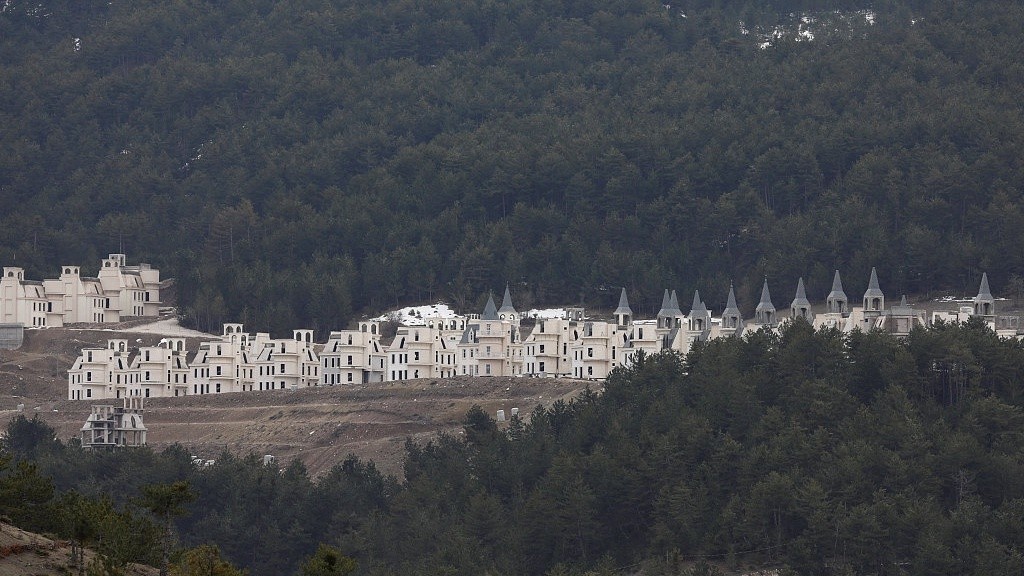 Photo: CGTV
Located halfway between Istanbul and Ankara in the Black Sea Region of Turkey, near the historic village of Mudurnu, Burj Al Babas isn't very old. In 2014, the Turkish property developer Sarot Property Group began an ambitious project: the construction of a total of 732 luxurious Disneyland-style castles, plus leisure centers, shops, and Turkish baths. The company spent some $200 million on the project, and it planned for each castle to sell for between $400,000 and $500,000. The developers hoped to attract wealthy Middle Eastern buyers who'd be interested in owning their own castles in a romantic setting. They also wanted to attract visitors, financial gain, and attention to this part of the country. Ultimately, 583 castles were completed, and a few were actually sold, although many buyers pulled out.
But the Turkish lira plummeted in value when the economy went downhill. Unable to repay its heavy loans, Sarot went bankrupt in 2018, and the project was abandoned, resulting in the world's largest and most expensive ghost town. Visitors say that although many of the castles look complete from the outside, they are unfinished on the inside. You'd think that the workmen just dropped their tools and walked out. Work on the entertainment venues was never started.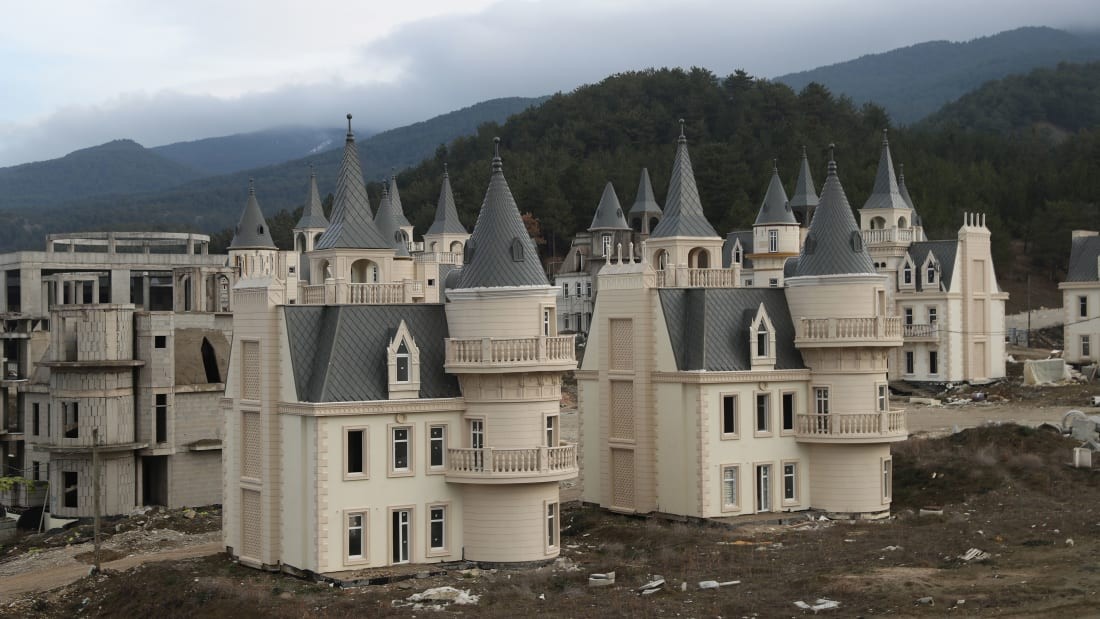 Photo: CNN
The residents of Mudurnu were opposed to the project from the beginning. They felt that the Disneyland-style castles would clash with the history and culture of their village. Mudurnu is known for its black-and-white Ottoman houses, 600-year-old Yildirim Beyazid mosque, Ahi Museum, and idyllic Lake Suluklu. It is even a contender for UNESCO World Heritage site status.
The Turkish government, however, was and is a great backer of Burj Al Babas. New residency laws might induce foreigners to buy these substantial properties in Turkey. Although it has declared bankruptcy, Sarot is still hopeful that it will be able to revive the ghost town.
If you are in the region, visit Mudurnu, but don't miss a stroll through the eerie village of Burj Al Babas. The sight of row upon row of castles, all totally abandoned, will fascinate you. In fact, the site is turning into a tourist attraction.
Given the enormous amount of money that has already been spent on the project, one can only hope that these beautiful castles don't fall into ruin over the years.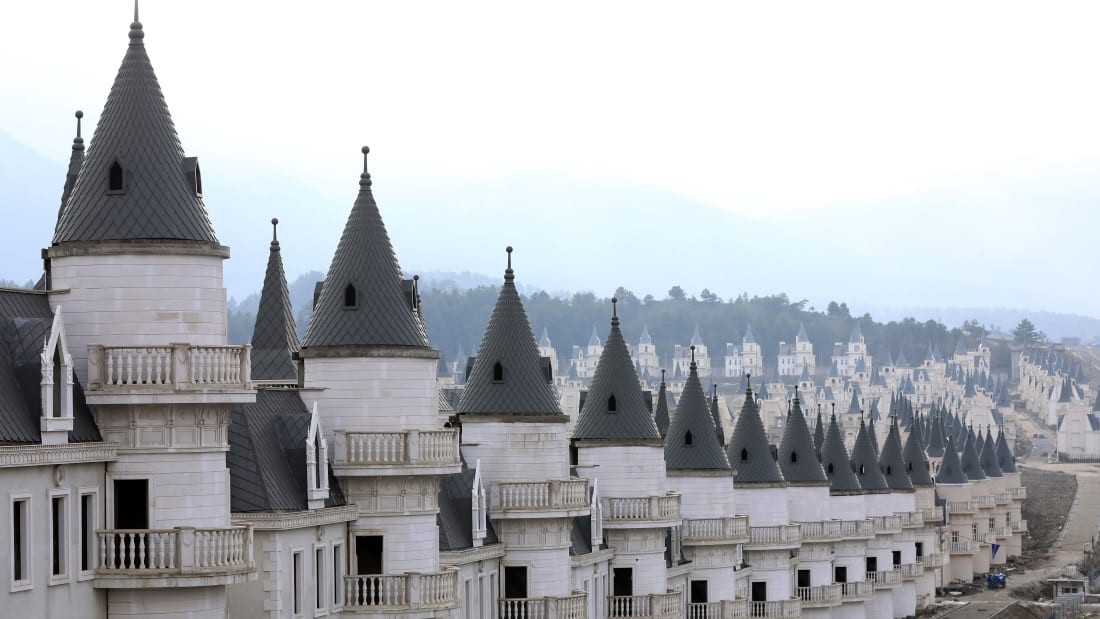 Photo: CNN
The Future Of Burj Al Babas
In 2018, Turkey relaxed the financial criteria for foreigners to become citizens. The move is hoped to double the country's annual property investments.
As for Burj al Babas, all hope for the picaresque luxury community is not lost — at least not yet.
"We only need to sell 100 villas to pay off our debt," said Mezher Yerdelen, deputy chair of the Sarot Property Group. "I believe we can get over this crisis in four to five months and partially inaugurate the project in 2019."
In the meantime, these gothically beautiful castles sit in the rolling hills of Turkey, like elegant ladies in waiting.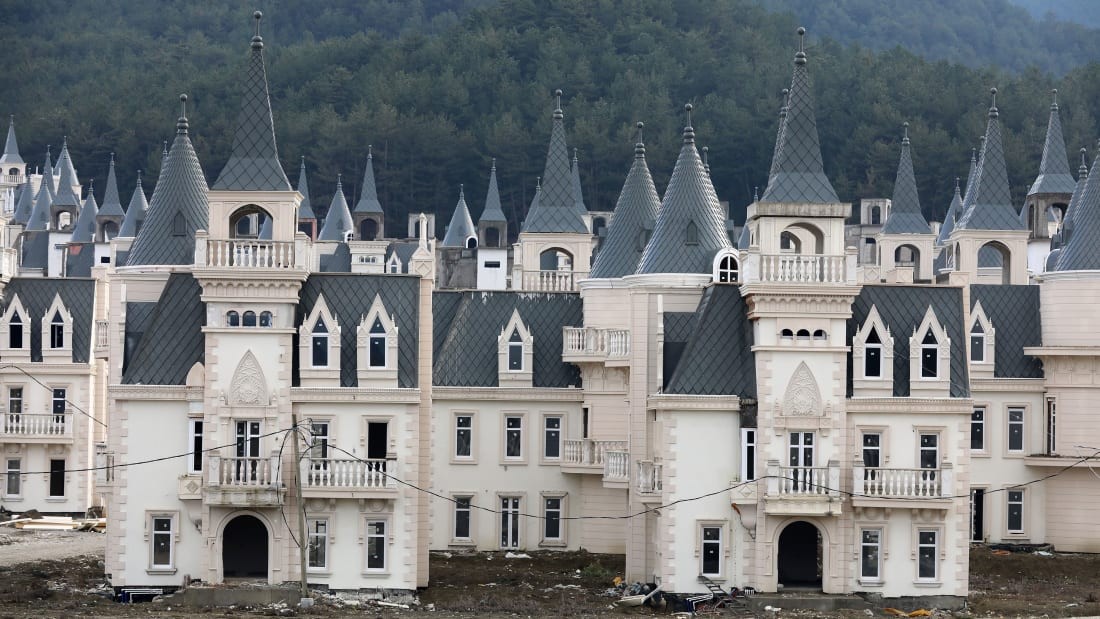 Photo: CNN
Other abandoned places in Turkey
The Ghost Village Of Kayakoy
This Ghost village is located at a short distance from the tourists resorts in Fethiye and Olu Deniz. The dark history of this village is the reason it has been declared and believed to be haunted. There was an earthquake years back which led to deportation of many Christians from the village. It is a popular tourist destination but you will start to feel the thrill as soon as you enter the old and abandoned buildings and structures. Many tourists have claimed to have seen suspicious ghostly figures and occurrences of strange shadows.
Topkapi Palace
Topkapi Palace is although one of Turkey's largest museums and one of the biggest tourist attractions but many of the visitors have reported the appearances of some strange ghostly apparitions. This palace is believed to be the major residencies of the Ottoman Empires Sultans. The palace has a great collection of the ancient idols and grand architecture which tells the story of this place itself. Many tourists visit the Topkapi Palace every year just to witness the historical architecture and the museum which has a great collection of things you would never want to miss.
Cemil Molla Mansion
This haunted place in Turkey is very much famous for its haunted experience because many people claim to see ghost around this building. The restoration of this haunted house was delayed several times because the workers denied to work here as they claim that they have seen ghost roaming in this building which might be harmful and is scary. People say that during the restoration, one of the workers lost his speech because he saw the haunted ghost at the working place. This ghostly incidence will really provide you a juice of horror. This mansion was restored later with the help of some brave workers.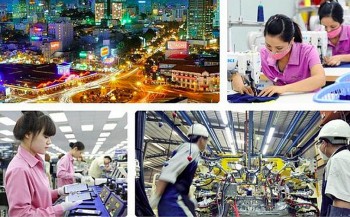 National
Vietnam News Today (Jan. 17): Vietnam records 15,643 new Covid cases; Northern region to turn severely cold from January 17; 'New normal' adaptation leads to positive forecast for Vietnamese economy in 2022; Vietnam-China clash tickets open for sale in two days.