The US Donates 3 Million More Covid Vaccine to Vietnam
The batch will arrive as Vietnam gears up for its biggest nationwide vaccine rollout yet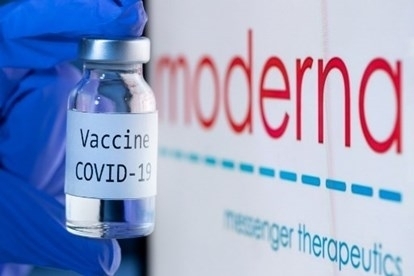 A vial of Moderna vaccine. Photo: 24 news
The US Government has decided to allocate another 3 million Moderna vaccine doses to Vietnam via the global COVAX scheme. The batch will be shifted in the soonest time given the current situation in Vietnam, said the Ministry of Foreign Affairs.
The Ministry of Health plans to distribute 2 million of the doses to 53 provinces and cities, police and army forces, as well as 20 medical facilities under its management.
The ministry also requested such units to work closely with the nationwide vaccine rollout organizers, the National Institute of Hygiene and Epidemiology, and local authorities to timely draw up vaccine receipt plans and deploy vaccine rollout.
Covax sent 2 million doses of the vaccine to Vietnam on July 10.
921,000 doses of AstraZeneca arrive in Vietnam
A further 921,000 doses of AstraZeneca COVID-19 vaccine, part of the purchase of 30 million doses from the company in 2021, arrived at Tan Son Nhat International Airport in HCMC on Thursday morning, VNS reported.
The vaccine doses are preserved at cold storage. Photo: VNS
This is the fourth – and also the biggest shipment – from the deal AstraZeneca signed with the private company Vietnam Vaccine Company (VNVC) in December last year, which has agreed to sell their entire supply of this year to the Vietnamese health ministry on a not-for-profit basis.
The vaccine doses are administered for free.
To date, 1.9 million doses in the contracted amount have arrived in Vietnam.
Nearly 6.4 million doses of AstraZeneca vaccines – from VNVC, COVAX or as aid from the Japanese Government – make up 71 per cent of the available stockpile in Vietnam.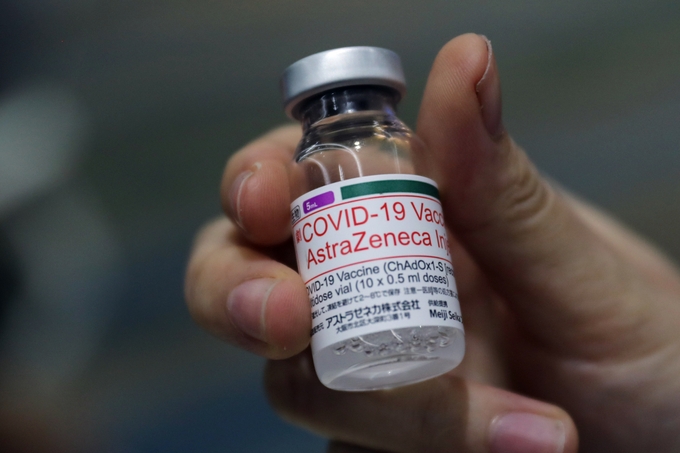 A vial of AstraZeneca vaccine. Photo: VNE
Nitin Kapoor, Chairman and General Director of AstraZeneca Vietnam, said the company would continue to cooperate with the health ministry, WHO, UNICEF and VNVC to accelerate the vaccine delivery to Vietnam in the safest way possible, to help tame the fourth wave of infections and return normal life to local communities soon.
AstraZeneca was the first vaccine to have obtained authorisation for emergency use in Vietnam.
The two latest shipments to Vietnam – including a delivery of 580,000 on July 9 – marks an increased supply capacity of AstraZeneca for the Asia-Pacific with seven new manufacturing plants in the region.
AstraZeneca said on multiple occasions that for the foreseeable future they would have deals with central governments, not private entities, however, VNVC had invested some US$30 million into the development of AstraZeneca COVID-19 vaccine when it was still in phase 2 of human trials last year, entitling the Vietnamese vaccine company to get advance orders.
Vietnam approves Johnson & Johnson Covid-19 vaccine
The Health Ministry Thursday conditionally approved the Johnson & Johnson Covid-19 vaccine for emergency use, th sixth to be approved in Vietnam.
The Johnson & Johnson (J&J) company in Vietnam had proposed the vaccine for approval earlier this month, providing data on its safety, quality and effectiveness. The ministry's approval of the vaccine is dependent on the developer guaranteeing its safety and quality, providing further data when requested, and cooperating in distribution, administration and risk management, VNE reported.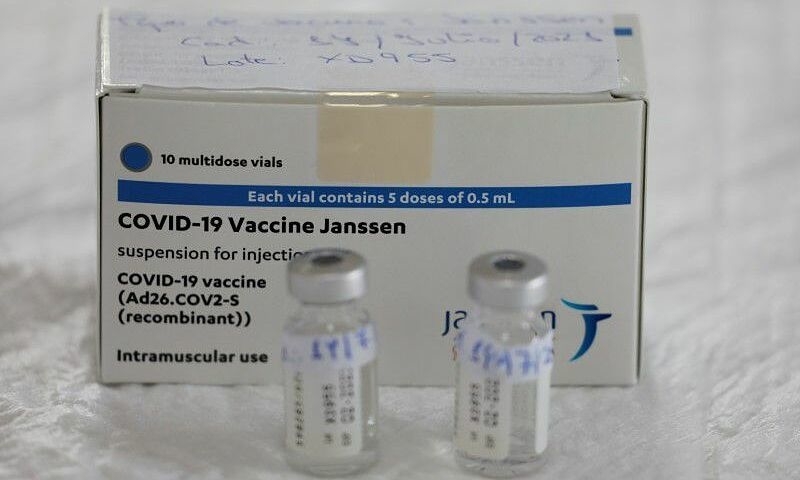 Empty vials of Johnson & Johnson's coronavirus disease (Covid-19) vaccine are seen on a table at a vaccination center in Ronda, Spain, April 23, 2021. Photo: Reuters.
Previously, Vietnam had approved five other Covid-19 vaccines: AstraZeneca, Sputnik-V, Pfizer, Moderna, and Sinopharm.
Unlike the aforementioned vaccines, the J&J vaccine requires only one shot instead of two. Clinical trials around the globe with 44,000 volunteers have revealed an efficacy of 66 percent.
The J&J vaccine has already been approved by the WHO on March 12 and is now available in 24 countries and territories.
The Ministry of Health reported the detection of a further 1,898 new cases of Covid-19, including 15 imported infections on the afternoon of July 16, increasing the total daily infections to 3,336. Ho Chi Minh City, the nation's largest Covid-19 epicenter, recorded more than 2,420 new cases on July 16 alone, with more than 23,200 infections detected during the latest Covid-19 wave. Vietnam recorded 2,106 new Covid-19 infections.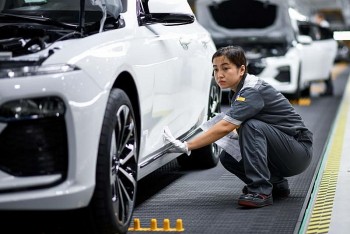 Economy
VinFast automaker will begin taking pre-orders for its VF e35 and e36 electric SUVs in the United States in the first half of 2022, with deliveries expected by the end of the year, said Global Chief Executive Michael Lohscheller.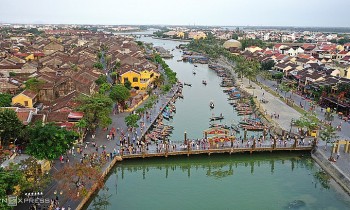 National
Vietnam News Today (October 16): Hanoi to host Vietnam-Singapore forum for senior energy industry leaders; Localities remove quarantine, testing regulations for tourists; "Living safely with Covid-19" requires flexible and effective adaptation; Vietnamese university listed in Times Higher Education's ranking by subjects.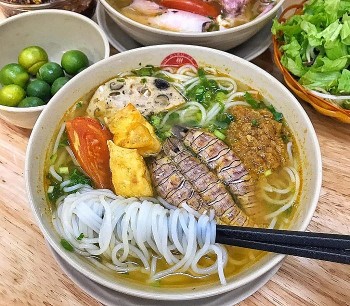 Travel
Not only famous for its beautiful landscape and cultural spots, Quang Ninh is also a favourite destination for food lovers for its diverse and impressive cuisine.