Vietnam Covid-19 Updates (July 16): Khanh Hoa Prepares To Trial Vaccine Passport
12 provinces have stayed free of Covid-19 for a period of 14 consecutive days amid the ongoing fourth outbreak, while 5 provinces have recorded no secondary infections.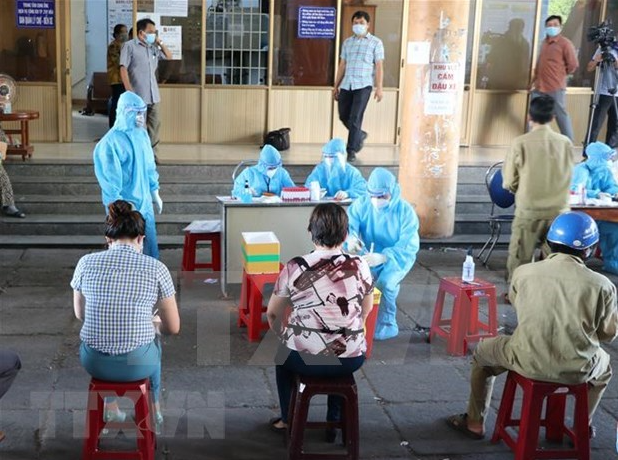 Photo: VNA
1,438 domestic cases were reported on July 16 morning
An additional 1,438 domestic cases were recorded over the past 12 hours to 6 a.m on July 16 morning, with Ho Chi Minh accounting for the majority of the fresh cases with 1,071, said the Health Ministry. 1,274 out of 1,438 fresh cases were detected in isolation areas or in areas currently under lockdown.
The country recorded 1,922 new Covid-19 infections, including 33 imported and 1,889 local cases, from 6 am to 7h30 pm on July 15. Of the new domestic cases, 1,399 were in Ho Chi Minh City, 122 in Binh Duong, 63 in Dong Thap, 60 in Dong Nai, 41 in Long An, 33 in Da Nang, 30 each in Ben Tre and Phu Yen, 17 each in Vinh Long and Binh Thuan, 13 in Binh Phuoc, 12 in Hung Yen, 11 in Can Tho, 10 in Ninh Thuan, seven in Hanoi, four each in Soc Trang, Quang Ngai and Khanh Hoa, three each in Bac Ninh and Tra Vinh, and one each in Binh Dinh, Ca Mau, Vinh Phuc, Lam Dong, Dak Lak, and Bac Giang.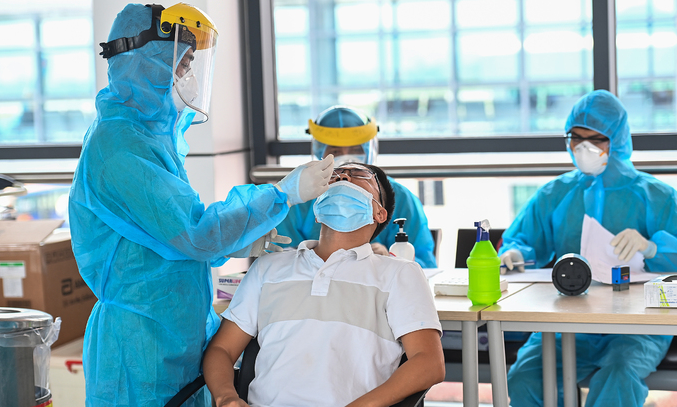 Photo: VN Express
Vietnam approves Johnson & Johnson's Covid-19 vaccine
The Ministry of Health on July 15 issued a decision conditionally approving the Covid-19 Vaccine Janssen produced by Johnson & Johnson for emergency use. Janssen is the sixth vaccine endorsed in Vietnam so far, after Astra Zeneca, Sputnik V, Pfizer, Vero Cell, and Moderna.
The ministry asked the Drug Administration of Vietnam to license the import of the vaccine and abide by regulations on the management of import and the quality of imported vaccines. Meanwhile, the Administration of Science Technology and Training will select and guide qualified units to assess the vaccine's safety and efficacy based on advice from the advisory council on the use of vaccines and biologicals. The General Department of Preventive Medicine is responsible for conducting vaccination using Janssen. The ministry also assigned the National Institute for Control of Vaccine and Biologicals to conduct checks and grant certificates for batches of Janssen vaccine before use.
The ministry said the approval was based on documents regarding the safety, quality, and efficacy of the vaccine as provided by Johnson & Johnson (Vietnam) by July 3, as well as the firm's commitment regarding the accuracy of the documents. The two sides will also coordinate risk management for the vaccine during its circulation in Vietnam.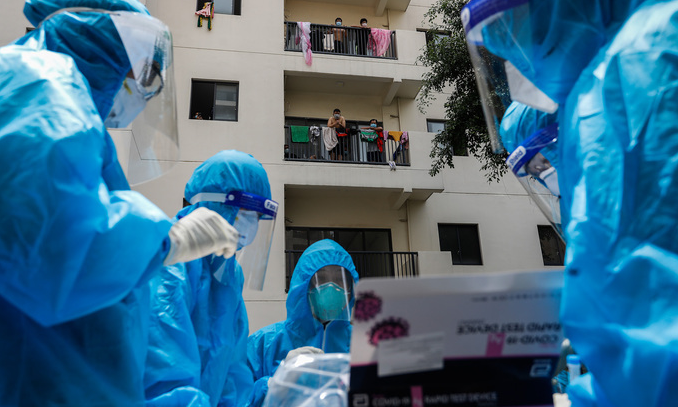 Photo: VN Express
Khanh Hoa prepares plans to trial vaccine passport
Khanh Hoa, home to tourist hotspot Nha Trang, plans to trial a program to welcome vaccinated foreign tourists later this year with several restrictions.
The provincial tourism department has proposed that in the first phase of the program, starting at the end of next year, foreign tourists would arrive in chartered flights, stay in sequestered beach resorts on Long Beach in Cam Ranh Peninsula, around 45 kilometers from Nha Trang. They will be securely escorted and only allowed to play golf and visit tourist destinations around the peninsula. The department is eyeing Russia and South Korea, the biggest feeder markets for Khanh Hoa tourism, and some other countries that have successfully contained the Covid-19 pandemic.
Foreign tourists would need to furnish a certificate showing they are fully vaccinated with a vaccine approved by Vietnam. For a double shot vaccine, the second one must have been taken between 12 months and 14 days before the date of entry. Those who've been infected and have recovered must furnish a certificate from the country of treatment. The discharge date must fall within the previous 12 months. Visitors must also present a negative result in a PCR test done within 72 hours before departure.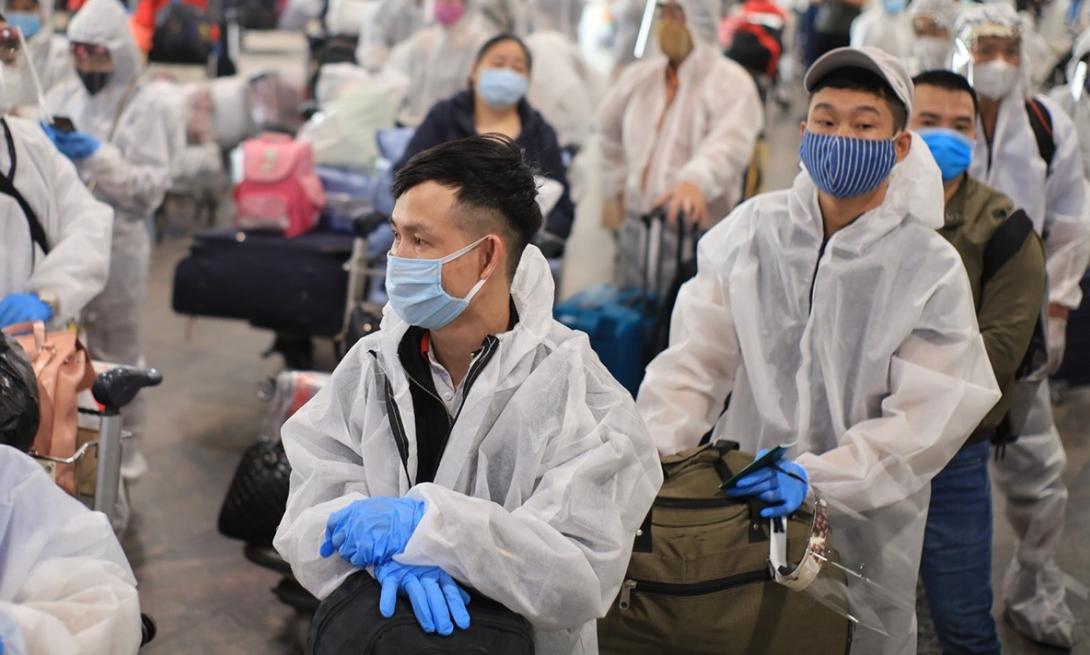 Photo: VN Express
Hong Kong requires 21-day quarantine for unvaccinated Vietnamese arrivals
Hong Kong has listed Vietnam among high-risk Covid areas from which visitors need to undergo 21-day hotel quarantine on arrival. Vietnam and Asian countries like Singapore, Thailand, Japan, Malaysia, and Cambodia have been listed in a group of high-risk areas under Hong Kong's five-tier system for assessing the overseas Covid-19 threat.
All passengers from high-risk areas must furnish a negative PCR test certificate from an accredited health center in the country of departure valid for 72 hours after arrival and must have a confirmed reservation at an approved quarantine hotel in Hong Kong, regardless of whether or not they have their own residence.
However, those that have received two shots of a Covid vaccine approved by Hong Kong authorities and presenting antibody test results from a recognized laboratory in the city would only undergo seven-day hotel quarantine as part of its relaxed quarantine policies.
Vietnam has to date reported a total of 40,296 locally infected, 1,992 imported cases. As many as 38,726 have been documented since April 27 when the fourth wave of the pandemic initially broke out in the nation.
The Ministry of Health also announced 69 Covid-19 related fatalities from July 7-15 in Ho Chi Minh City that were added to the city's tally in the ministry's database.
Moreover, 12 provinces have stayed free of Covid-19 for a period of 14 consecutive days amid the ongoing fourth outbreak, while 5 provinces have recorded no secondary infections.
As of July 15, a further 21,815 people were vaccinated against Coivd-19, taking the number of vaccinated people to more than 4,185,600 nationwide.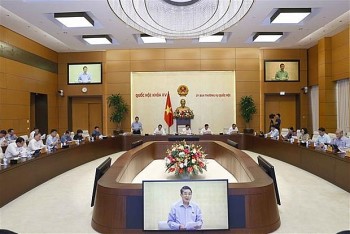 National
The National Assembly (NA) Standing Committee examined the draft revised Law on Protection of Consumer Rights on August 15 as part of its monthly session.