These Burning Summer Days
"Rice of our village/ Bears the July storms/ Bears the March rains/ Farmers' sweat pour/ During hot June noons/ The field is as hot as boiling water/ Hot enough to cook paradise fish/ Even crabs have to crawl to the shore/ Yet my mother walk down to plant the seeds." Tran Dang Khoa's poem, which embodies the extreme heat of summer, reminds those who have experienced those bittersweet days of the taste of their hometown's river soil, dip them in the village pond scented by blooming lotuses of a plenary childhood.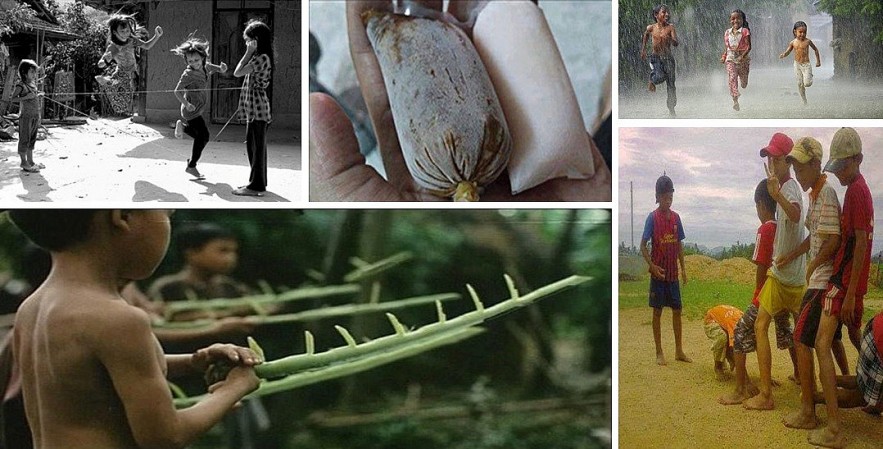 Childhood games remain a constant.
For Vietnamese millennials, whether growing up in cities or villages, all have experienced burning summer days. Summer, the season of school break, when students can put their textbooks aside to be fully immersed in entertainment, is heralded by phoenix flowers and cicadas. Students of that generation always smelled like sun and sweat. They had lots of games that today's Gen Z cannot even imagine.
Let's say, with a bit of asphalt, a several-centimeter-long piece of film, and a stink bug that they caught from a longan branch full of flowers, they made a "supercar," which can conquer any road conditions. They could lie down, carefully aiming to shoot marbles into holes then laughed with uneven teeth. They chewed petals of phoenix flowers. When they went out of games, they looked for broken glass, and torn plastic slippers to exchange for "magical" syrup candy sold by skillful vendors. We did not have laptops, tablets, or televisions in those summers, and nor did we have social media to catch up with the latest trends as these days' youngsters.
The most modern and "high-end" games that we had were cycling to book centers to hire comics then sitting down to read voraciously, playing old-school video games then waiting until 5-6 pm to watch Sun Wukong in a financially sound family in the neighborhood. Those who have relatives living in the cities could visit the urban spaces for several days. When they came back to the village, they became the "know-it-all" who told their friends about everything that they could gather in their eyesight.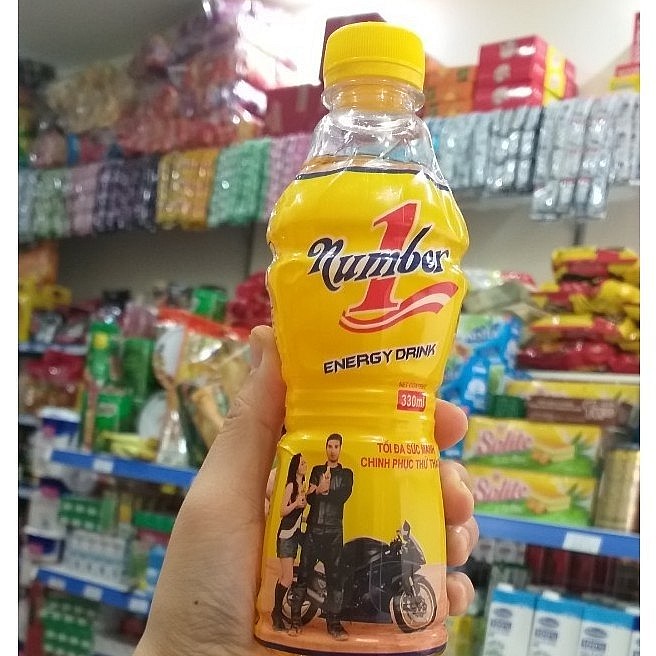 Number 1 energy drink is always my family's all-time favorite beverage.
Our idle life went on, those fiery summers had to give the way to books and professional plans. Then the children of my village grew up. My friends spread everywhere to join the flow of the country's development, to construct a more prosperous fatherland and hometown.
In the new century, the country's renovation comes with the rapid development of technology, thereby, the children have better conditions. The games of their fathers and uncles are gradually disappearing when they move from the countryside to the urban buildings, where everywhere is flooded with tech gear. Computer, electronic devices, and social networks have taken up most of their eating, studying, and playing time. Social progress has brought better living conditions for the young generation.
Nowadays, the 1980s-born children have become parents. Life is developing, almost every house has air conditioners, televisions, washing machines, and refrigerators full of food and drinks. Every time I go to the supermarket, my son, a second-year university student, buys lots of Number 1 energy drink bottles to keep him energized when studying for exams.
Society development follows a constant upward trend to bring better conditions for people. However, the burning sun of the old summer days can hardly return to the city kids. The scene of children climbing Indian almond and phoenix trees seems to be rare, but somewhere those intact memories remain forever in each of us to reflect, appreciate and treasure the good life values ​​that the new era brings.
Friendship
To mark the 50th anniversary of the establishment of diplomatic relations between India and Vietnam and on the eve of the 132nd birth anniversary of President Họ Chị Minh, Indo- Vietnam Solidarity Committee organized a national seminar on "Ho Chi Minh and India" on 14th May 2022 at National Library, India.