"Those who seek to divide" comment creates Australia and New Zealand united front against China
Australia Prim Minister Scott Morrison has warned that "there are those far from here that would seek to divide us", during a press conference with his New Zealand counterpart, Jacinda Ardern, as the two nations sought to get in lockstep over China, their biggest trading partner.
New Zealand's Prime Minister Jacinda Ardern, who hosted her Australian counterpart, Scott Morrison, for talks on Monday, strongly refuted suggestions of differences in the two countries' approach towards China.
Quarantine-free travel between Australia and New Zealand began last month after both nations controlled the spread of COVID-19, allowing Australian Prime Minister Scott Morrison to visit New Zealand, according to Reuters.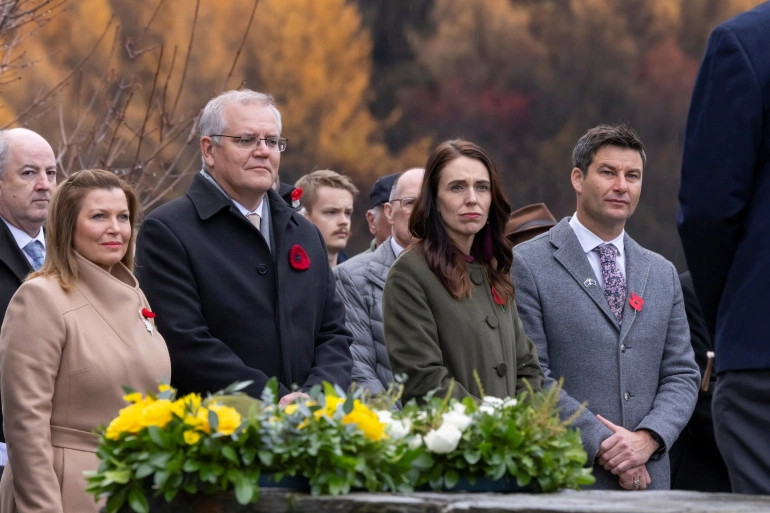 Left to right: Jenny Morrison and her spouse Scott Morrison, Jacinda Ardern and her partner Clarke Gayford, at a wreath-laying ceremony at the Arrowtown Cenotaph during the annual Australia-New Zealand Leaders' Meeting in Queenstown, New Zealand [Peter Meecham/AAP via Reuters]
Talks were focused among other things on China, with Australia currently at loggerheads with Beijing, while New Zealand has strengthened economic ties and upgraded a free trade agreement this year with China.
"I have no doubt there will be those who seek to undermine Australia and New Zealand's security by trying to create points of difference that are not there," Morrison said.
He said the "direct personal relationship" between him and Ardern "will only continue, because we have common challenges. There are common threats."
While the initial comments on "those who seek to divide" were made in response to questions on China, Morrison would not comment on whether he was referring to the country directly. "People always try to divide New Zealand, all over the place," he said.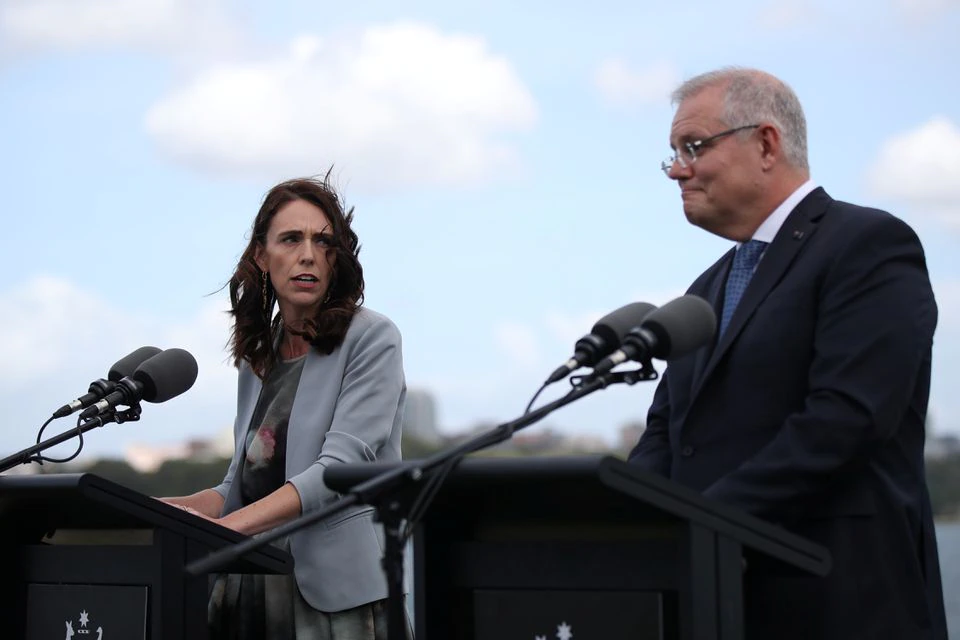 New Zealand Prime Minister Jacinda Ardern and Australian Prime Minister Scott Morrison hold a joint press conference at Admiralty House in Sydney, Australia, February 28, 2020. REUTERS/Loren Elliott
Ardern was forced to defend New Zealand's position, which has been characterised in the Australian press as soft or cosying up to Beijing. "[I] directly and strongly refute the assertion that NZ is doing anything other than taking a very principled position on human rights issues, on trade issues as they relate to China," she said.
"At no point in our discussions today did I detect any difference in our relative positions on the importance of maintaining a very strong and principled perspective"
Morrison backed Ardern, saying Australia and New Zealand were trading nations, but neither would ever trade away its sovereignty.
The Indo-Pacific includes the hotly contested South China Sea, where China has been increasing its military presence and island-building – dumping sand on to small atolls to create larger islands that can host military bases. The Association of Southeast Asian Nations has said those efforts "may undermine peace, security and stability" in the region. The Australian military is actively patrolling the South China Sea, and in May, the New Zealand defence minister, Peeni Henare, said the country's navy would be joining a British flotilla tour of the Indo-Pacific and South China Sea later this year, The Guardian reported.
Asked directly about the prospect of conflict with China over the South China Sea or Taiwan, Morrison responded that "the world is being characterised by increased strategic competition between the United States and China", but that competition "doesn't need to lead to increased likelihood of conflict".'
New Zealand - Australia relations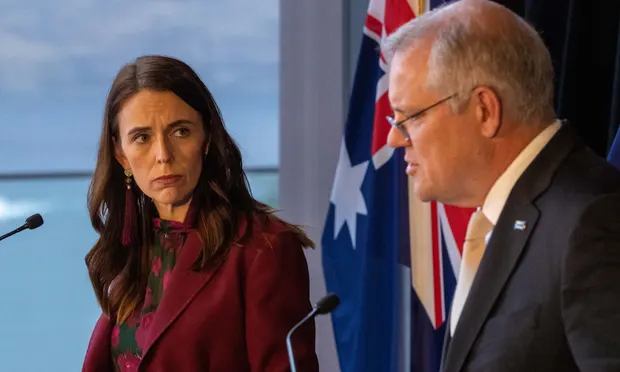 Photograph: James Allan/Getty Images
Australia is New Zealand's most important economic and political partner, taking 22.6 per cent of our total merchandise exports and providing 17.5 percent of imports in 20091. Australia is the largest investor in New Zealand, while each country is the other's major market for tourism. The combined domestic market for Australasian businesses is 24 million people.
Until 1901, New Zealand was one of the seven UK colonies of Australasia, along with New South Wales, Victoria, Queensland, South Australia, Western Australia and Tasmania. When Australia federated, all the colonies including New Zealand were invited to become states of the new Commonwealth of Australia. After much debate, New Zealand decided to stand on its own. However, the Australian constitution was written to enable New Zealand to join the other states as part of Australia at any time of its choosing, and this option still applies today.
Since Australian federation and New Zealand becoming a self-governing dominion in 1907, both countries have gradually cut their ties with Britain. During the last half century, Australia has forged a close relationship with the United States, provoking some division with New Zealand, particularly over our anti-nuclear policy and defence issues. At the same time, a number of significant agreements including the Trans-Tasman Travel Arrangement (1973) and Closer Economic Relations (1983) and the Trans-Tasman Mutual Recognition Arrangement (1998) have brought the two countries much closer and they now share a significant and increasing number of political and governmental institutions.
The ongoing debate about whether New Zealand and Australia should go even further and become a single entity continues. In 2004, both governments committed to a Single Economic Market, and in December 2006, the Australian Government's standing committee on Legal and Constitutional Affairs recommended that full union between the two countries "is both desirable and realistic". The committee went on to recommend that the two countries investigate the possibility of union, harmonise their legal systems, pursue a common currency, establish a trans-Tasman standing committee and give New Zealand ministers full membership of Australian ministerial councils, which would therefore become Australasian ministerial councils.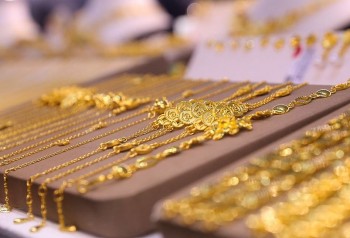 Economy
Vietnam Business & Weather Briefing (May 17): Reference exchange rate kept unchanged, gold price remained, Vietnamese e-commerce likely to reach US$39 billion by 2025.