New Zealand helps fund project to plant 3 hectares of forest in Vietnam
The New Zealand Embassy has announced funding into a project that will see a large area of forest planted in Ninh Thuan Province.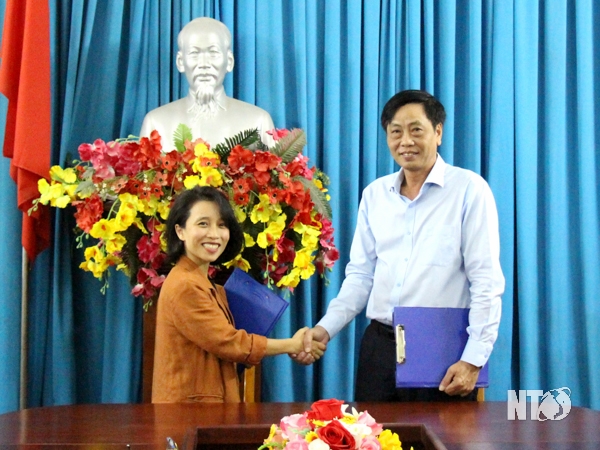 Ninh Thuan Department of Agriculture and Rural Development and Green Happiness Program sign a memorandum of understanding on the "Forest Symphony" project. Source: Ninh Thuan Online
The New Zealand Embassy in Vietnam and the Foundation for Supporting and Development of Sustainable Living Community (the Song Foundation) on May 9 announced a contribution of 800 million VND (48,000 New Zealand dollars) for the "Forest Symphony Project" in the south-central province of Ninh Thuan.
The donation was announced during a virtual seminar focusing on severe climate change and its complexities across the globe and in Vietnam in particular.
The five-year project is in response to the Vietnam government's commitment to plant 1 billion trees by 2025. The project will be jointly implemented by the Ninh Thuan Department of Agriculture and Rural Development, the Thuan Nam Coastal Protection Forest Management Board and the Green Happiness Program of the Song Foundation.
"The New Zealand Embassy is proud to be part of a project that will see an estimated three hectares of forest planted in Ninh Thuan Province. Reforestation is critical to our planet's long term health and this is a fantastic result for Ninh Thuan," said Tredene Dobson, New Zealand's ambassador to Vietnam.
The project includes forest development projects (afforestation, upscaling, promotion of natural regeneration with supplementary tree planting and scattered tree planting); research to evaluate the afforestation and forest restoration; reforestation with "seed bombs"; community livelihood models; flora and fauna species conservation; and communication activities to raise community awareness on forest protection.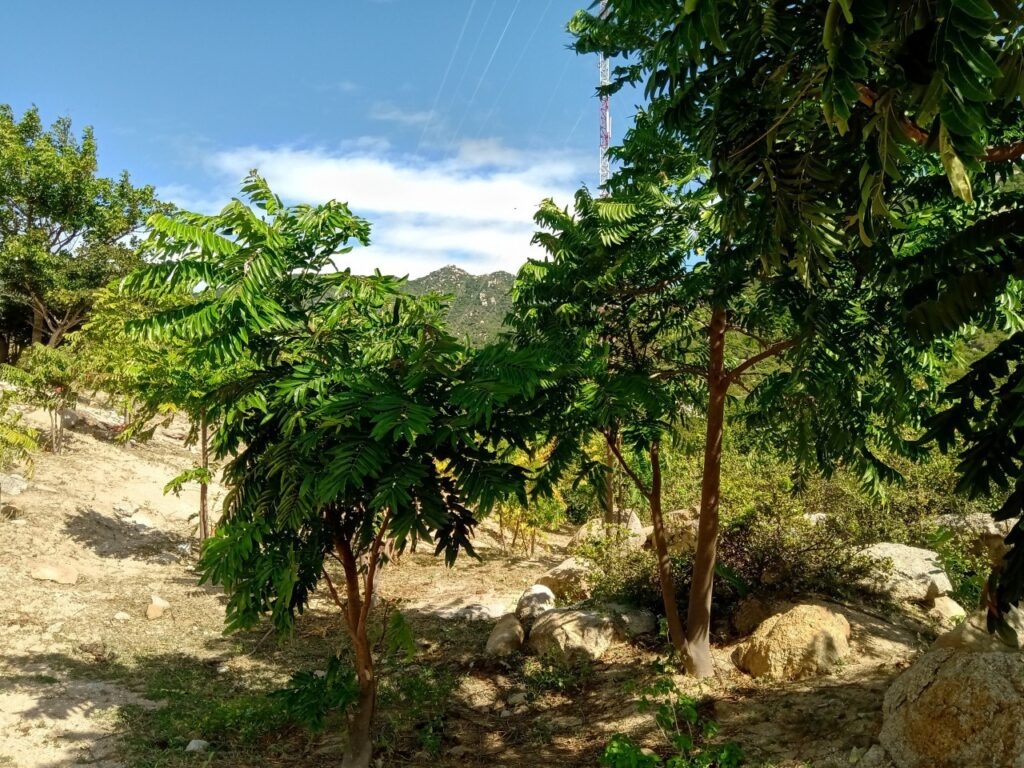 Afforestation on rocky mountains contributes to improving forest quality and ensuring environmental protection Source: Song Foundation
Some 80 workers planting and tending trees are locals participating in protecting forests, getting more jobs and income, and increasing awareness on the role of forests.
The project aims to plant 10 hectares of forest with over 20,000 trees, contributing to increasing forest in Ninh Thuan, maintaning groundwater resources, as well as supporting livelihoods and agricultural cultivation.
About 47,000 people living in the vicinity of the afforestation area will indirectly benefit from the protection forests such as through wind shielding and underground-water protection, supporting their lives and agriculture.
A total of 70 households in the local communes and villages will cultivate and breed animals under the forest canopy while they access more food and water sources.
The foundation will finance 75% of the total cost of implementing the project, with the remaining 25% from the Department of Agriculture and Rural Development. Up until now, the Song Foundation has called for over 1.6 billion VND (69,900 U.S. dollars) in socialized investment for the project.
Green Happiness is a project under the Sustainable Living Community Development Assistance Foundation.
Friendship
The project office of Zhishan Foundation Taiwan coordinated with the fund for children in north-central Nghe An province to award scholarships for students.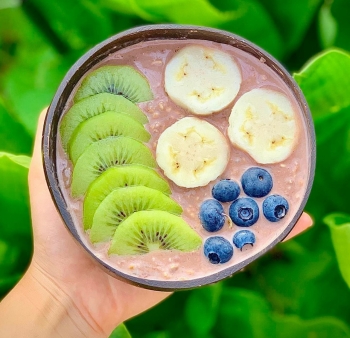 Handbook
Clean eating is not about eating clean or dirty food. It is about what benefical nutrition you consume. Check out 14 simple clean eating dishes to maintain your diet and fitness.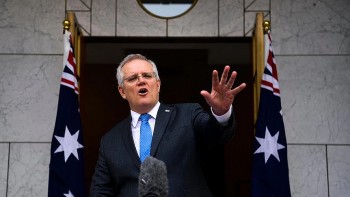 World
Scott John Morrison is an Australian politician serving as the 30th and current prime minister of Australia. He assumed office in August 2018 upon his election as leader of the Liberal Party.