THP big boss' key factors to tackle biggest challenges since the turn of the century
Transparency, control and discipline are the very important keys to Mr. Thanh Quy Tran to cope up with biggest changes and challenges of THP since the turn of the century.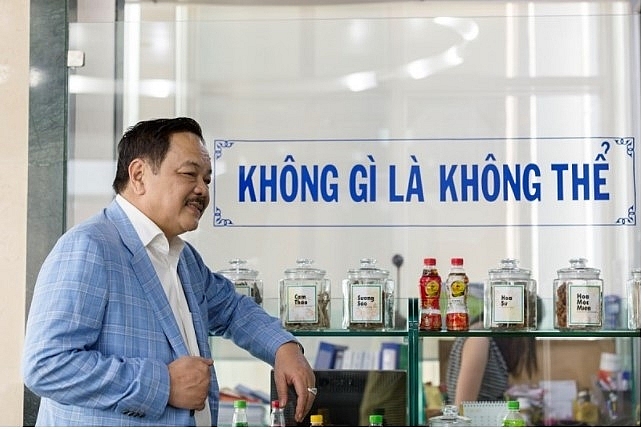 Mr. Thanh Quy Tran
Many small companies want to become bigger ones, but one of the most important lessons they need to learn is to not focus solely on growth. If they do not put the right IT systems and operational procedures in place to control it, they are very likely to come unstuck.
It was a lesson my brother learned the hard way with his trucking business, outlined in the previous chapter. Many emerging-market companies have had similar experiences on an even larger scale. Indeed, the Asian financial crisis, which began in 1997, was the direct result of uncontrolled corporate expansion into all sorts of unrelated business areas, fueled by short-term debt in a foreign currency.
Since the beginning of the decade, the International Finance Corporation (IFC) has spent a lot of time promoting corporate governance in Vietnam. It remains to be seen how many companies have taken its message on board.
In a fast-growing economy, it is all too easy for companies to believe their strong growth trajectory will continuously outstrip losses as a result of poor or nonexistent processes or governance. Companies become so fixated on capturing market share they do not realize they are creating a monster until it becomes too late, and they lose control of it.
THP's chief marketing officer, Stefan Reicherstorfer, says my father is quite unusual compared to many of the entrepreneurs he has worked with over the years. Stefan's view is that entrepreneur typically have great vision, but far fewer have the matching discipline.
But transparency, control, and discipline are all very important to my father. He often says individual competency only accounts for 20 percent of the job and discipline the remaining 80 percent.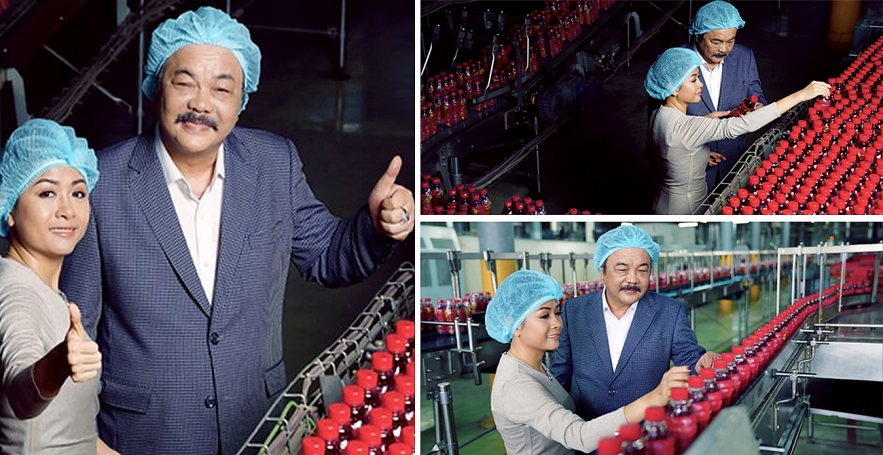 Phuong Uyen Tran and her father
But he is not authoritarian for the sake of it. He wants to free up his own time by empowering other people, but he needs to ensure he can trust them first. This is also important because as companies get larger, loose controls leave them vulnerable to all kinds of fraudulent behavior. Getting rid of it has been one of the biggest changes and challenges THP has tackled since the turn of the century.
Unfortunately, petty bribery and kickbacks are deeply entrenched in many developing countries, so shedding them is a frustratingly slow process. We would not like to give anyone the impression that it has been an easy journey—because it has not.
It helps that the upper echelons of the Vietnamese government are now focused on cleaning up their own ranks, too. If Vietnam is successful, it will be one of the country's markers to upper middle-income status.
At THP, the need to start putting processes in place became clear by the late 1990s as growth really started to ramp up. Prior to that, everything had been centralized under my mother and father. They were signing off on every decision, and the paperwork had become overwhelming.
In the past few years, especially in 2018, Tan Hiep Phat and Tran Uyen Phuong are among Vietnamese names in the field of business that appear the most on international media because of their stories inspiring co-startups as well as millions of consumers around the world.
That Forbes first published the book "Competing with Giants" by a Vietnamese businesswoman has help promote the name of "rich man" Tan Hiep Phat.
Afterward, in the minds of many consumers, each water bottle is not only a drink but a crystallization of the desire to overcome difficulties and the spirit of entrepreneurship, an organic trend and Vietnam of miraculous stories.
And also from this book uncovered the aspirations of Tan Hiep Phat, as Mr. Hiroshi Otsuka, President and CEO of Musashi Seimitsu said: "An unmissable insight into how and why Vietnamese businesses are quietly growing into global players."
About author Phuong Uyen Tran
Working as a powerful businesswoman, Forbes published author, Phuong Uyen Tran is a model of success in Vietnam. Phuong Uyen Tran is also a special contributor for Vietnam Times. Her writing, including "Competing with Giants" book, and her latest articles are to advise and inspire young people to start-up, overcome challenges and reach out to the world. It is the story of a little girl taking the great responsibilities for a corporation and devoting herself to society.