Tips to stay away from heatstroke this summer
As the temperature is getting high in the summer, various health problems will arise, for instance, heat exhaustion.It is not serious and usually gets better when you cool down. If it turns into heat stroke it needs to be treated as an emergency.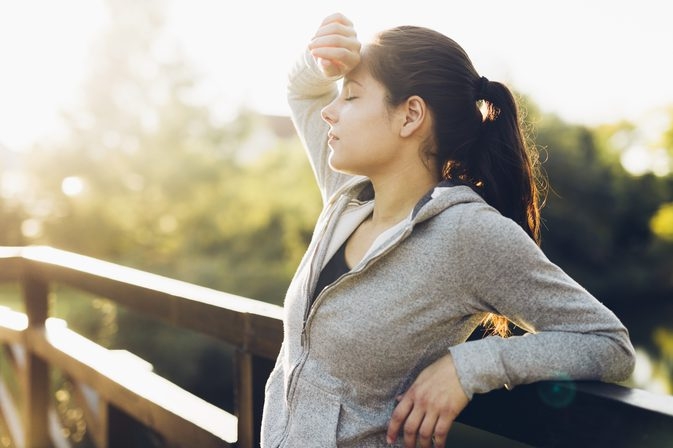 Illustrative photo
According to VOV, the northern and central regions of Vietnam, including Hanoi, have been forecasted to continue experiencing scorching hot days next week.
As heat waves become more common and intense, the risk for heatstroke continues to rise. Here's how to make sure you're prepared.
Depending on a person's age, presence of chronic medical conditions, and the amount of fluids they've consumed, heatstroke — especially in temperatures in the triple digits — can occur in just a few short hours.
Symptom
Heatstroke does have early warning signs. If you notice these signs quickly, it can help prevent more serious complications from developing.
Usually, a healthy core body temperature is somewhere around 37 degrees centigrade. But if it climbs to 40 degrees centigrade internal organs — including your brain — may become damaged. When core temperature exceeds 40 C and there is any suggestion of neurologic abnormality, such as abnormal behavior or mood, heat stroke must be suspected.
"Heatstroke develops when the body is unable to effectively sweat to cool itself down," said Dr. Robert Glatter, an emergency medicine physician at Lenox Hill Hospital in New York City. "As core temperatures rapidly elevate, the skin becomes dry and your heart rate begins to elevate."
Confusion is a common symptom in patients who develop heatstroke. This can even mimic a stroke. Other symptoms of heat exhaustion, the precursor to heatstroke, include muscle cramps, general weariness, headache, dizziness, feeling of passing out and nausea.
"If you notice that you or a loved one have stopped sweating, this can be a late finding and should be taken seriously before neurological complications arise," said Dr. Edgar Petras, an Indiana University Health resident physician in emergency medicine and pediatrics.
According to Red Cross Australia, the heat can affect anyone, but some people are more at risk because their body doesn't regulate heat well, including: older people, babies and young children, people with mental-health conditions, people on certain medications, people with chronic conditions (such as breathing or heart problems), people with limited mobility.
Prevention
Prevention is always better than cure. Below are some advices by the Hongkong Occupational Safety and Health Council on helping you avoid heat stroke.
To avoid working in hot environment is certainly the best way to avoid heat stroke, but if not possible, the following measures should be adopted to prevent heat stroke.
But experts suggest it's best to prevent heatstroke by being aware of not only the temperature but also what you're putting into and excreting out of your body.
It's important to drink plenty of cool fluids in the heat. Water is best, but low-sugar sports drinks are recommended, especially if you're working in the heat or exercising for more than an hour. These drinks can replace electrolytes lost during excessive sweating.
If you must exercise during a heat wave, do it before sunrise when humidity is low.
For the elderly, homeless, and other people who may not have access to air-conditioning, some cities open up cooling stations.
In hot and humid environment, we should take appropriate measures no matter working at indoor or outdoor workplace (e.g., warehouses, docks, construction sites, container yards, kitchens and laundry rooms etc.).
For instance, wearing loose-fitting, lightweight and light-coloured clothing will facilitate perspiration and reduce the body heat.
Taking rest in a cool place at certain time of work is also recommended.
Last but not least, give yourself time to acclimatize. If you're not used to the heat, allow time for your body to adjust. This is particularly true for people who might be moving to a new climate or travelling.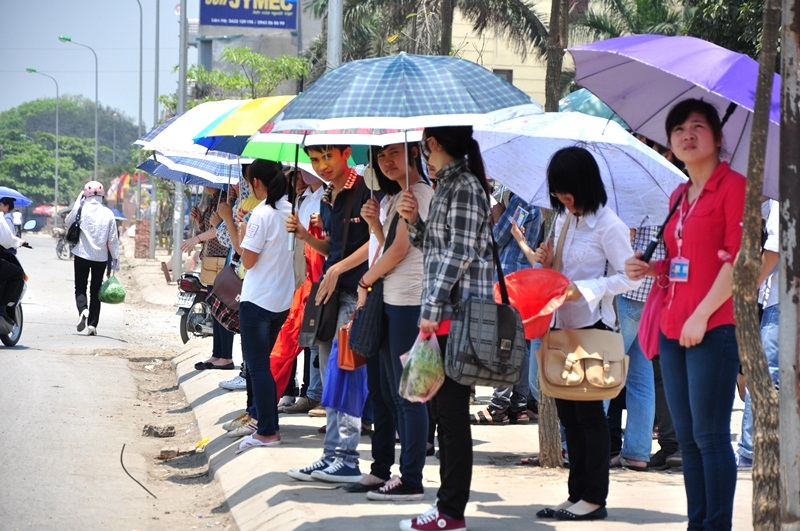 To avoid working in hot environment is certainly the best way to avoid heat stroke.
How to treat heatstroke
If the most serious symptoms occur — racing heart rate, confusion, seizures, or unconsciousness — medical experts recommend you seek immediate medical attention.
Emergency medical professionals can immediately begin treatment, which will include intravenous hydration and other methods.
When you or someone else begins to show signs of heatstroke, the first thing you should do is get them or yourself out of the heat.
Move them to a cool or shady place out of sun," advised Dr. Christopher Sampson, an emergency physician at University of Missouri Health Care in Columbia, Missouri. "If possible, get them to an air-conditioned building."
Also, fanning the person while wetting their skin, whether by spritzing them with water or applying wet towels, will help. If ice packs are available, apply them to key areas, such as the groin, armpits, back and neck. (Cool towels, rags, or pieces of clothing will also work in a pinch.)
Depending on the severity of the heatstroke, recovery can take several days. Left untreated, experts say, heatstroke can cause lasting damage to your brain, muscles, kidneys, and other important organs.
World
Here are seven that stand out in a world tipping towards recession and higher inflation: Vietnam, Indonesia, India, Greece, Portugal, Saudi Arabia and Japan