'Tis the Season: Best Christmas Decoration Stores in Hanoi
These stores have anything and everything you may need for Christmas...If you love Christmas you NEED to stop here.
Let's go over some great stores in Hanoi for home decoration and more! With cheery lights, immaculate garland, and red-and-green colors, these stores are a gateway to the Christmas spirit!
1. Peony Home
Paradise style Christmas comes alive with a store full of colorful ornaments and decorations. Photo: Peony Home
If you are looking for anything Christmas, this is the place for you. This store is spacious. In addition to all the decorations and ornaments, they have a very large back room. In there you will see the most beautiful display of the gorgeous Christmas trees from small to enormous. They have beautiful indoor decorations, wreaths, lights, things for train set-ups, cards, outdoor decorations. Peony Home has too much to list. You just have to go check them out for yourself.
Christmas has arrived at Peony Home. Photo: Toplist
Location:
91A Ly Nam De, Cua Đong, Hoan Kiem, Hanoi
151A Nam Ky Khoi Nghia St, Ward 6, District 3, HCMC
17 Le Van Mien St, Thao Dien Ward, District 2, HCMC
Open & Close Time: 8AM - 9PM
2. MONA Décor
Christmas shopping can be such a hassle for some with heavy packages and hours of walking. This shopping website makes this task much easier.
You can experience both fantastic products and quick service at MONA. It is where you can comfortably window-shop everything, especially the ornaments before making any decision. You will be pleased to find your order match the designs online, shipped right to your door.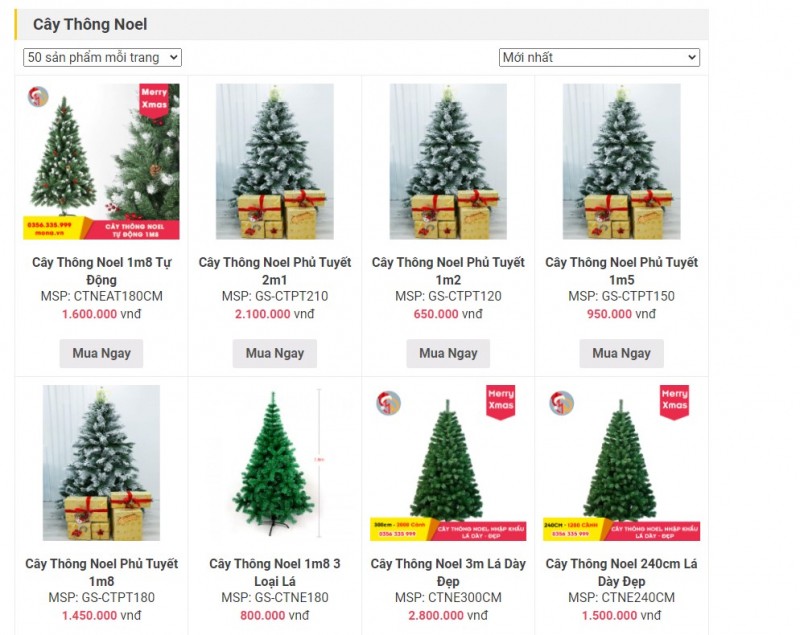 If you love online shopping, you should consider MONA Décor. Photo: MONA Decor
For those who want to check out the store, it might be a long trip so we recommend looking up what you want to buy first on their website.
Location: Bat Trang, Gia Lam, Hanoi (Opposite side to Ecopark Entrance)
Open & Close Time: 8AM -6PM
3. Hode House
Hode House does a fantastic job decorating the store for the season. It looks particularly enchanting set for Christmas. It has a lot of unique items at reasonable prices and have a small area for clearance items.It is definitely a place worth checking out if you're shopping for home decor and furniture or simply want to find interior design inspiration.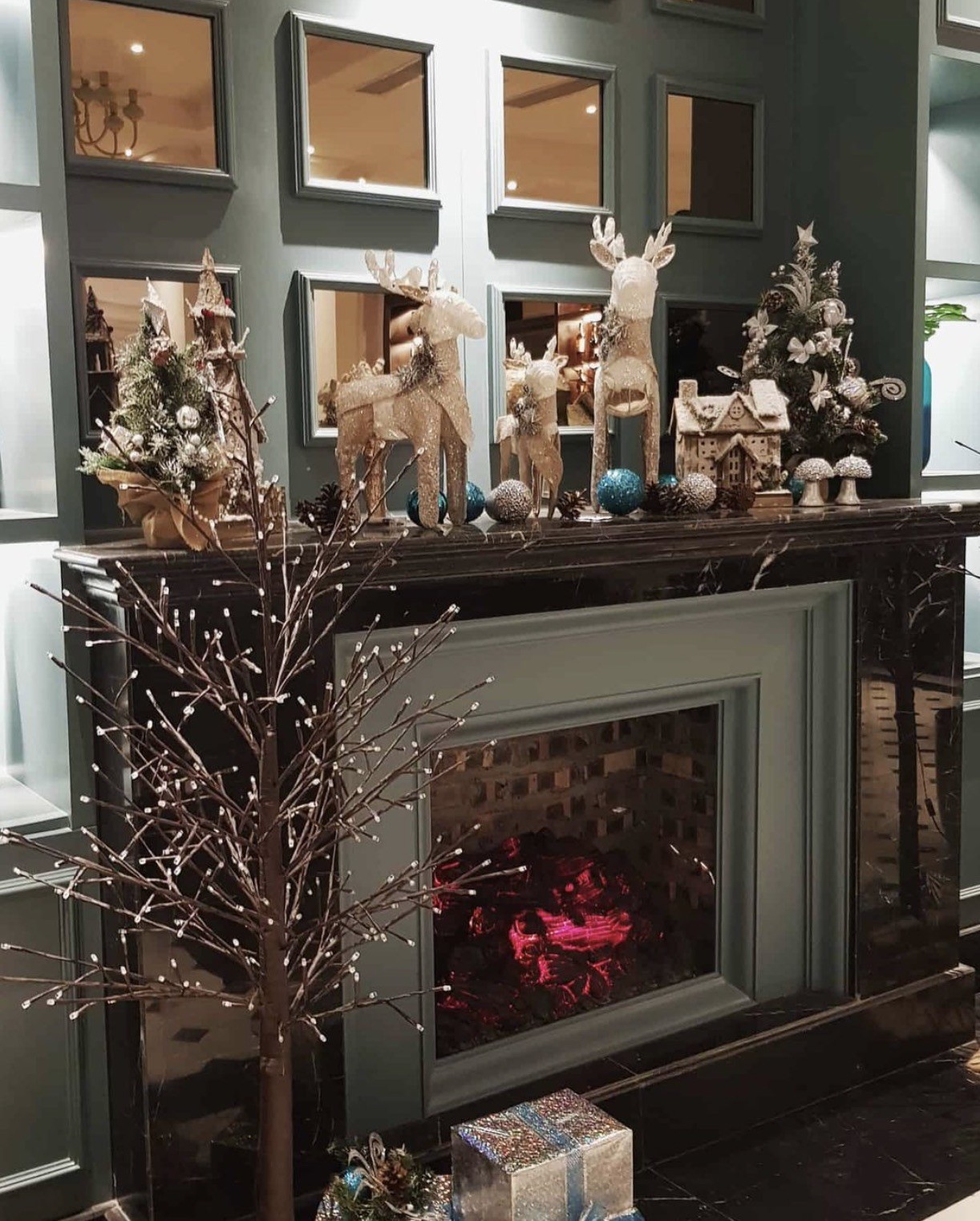 European style decoration at Hode House. Photo: Hode House
Some great items for your shopping list are miniature ginger houses, snowmen, and pine trees. They will add sophistication and happiness to your home.
Location: BT3.10 Ngoai Giao Đoan, Xuan Tao, Bac Tu Liem, Hà Nội (Opposite side to Apartment Building 789)
4. MIR Décor
You can find MIR Decor in Vietnam's two major cities, Hanoi and Ho Chi Minh City. Shoppers are very pleased to discover a shop specialized in high quality porcelain products. The details are superb, truly excellent craftsmanship. They have a good selection that draws your attention right away. For this holiday, you can treat yourself or give your loved ones with the unique presents.
Location:
366 Lac Long Quan, Tay Ho, Hanoi (Near Van Nien Pagoda)
112, 11 Street, KP5, An Phú, District 2, HCMC
Open & Close Time: 8:30AM - 8PM
5. Ốc Sên Shop
Why not combine holiday fun with a bit of practicality? Oc Sen has just the decoration you need, from tiny red conical hats, funny glasses to thematic tumblers. It has two locations in Hanoi and one in Ho Chi Minh City.
Oc Sen shop's Instagram page is also a good source where you can get decor inspiration. It has a great price ranges and good selection of LED light strings and strips so you can get creative!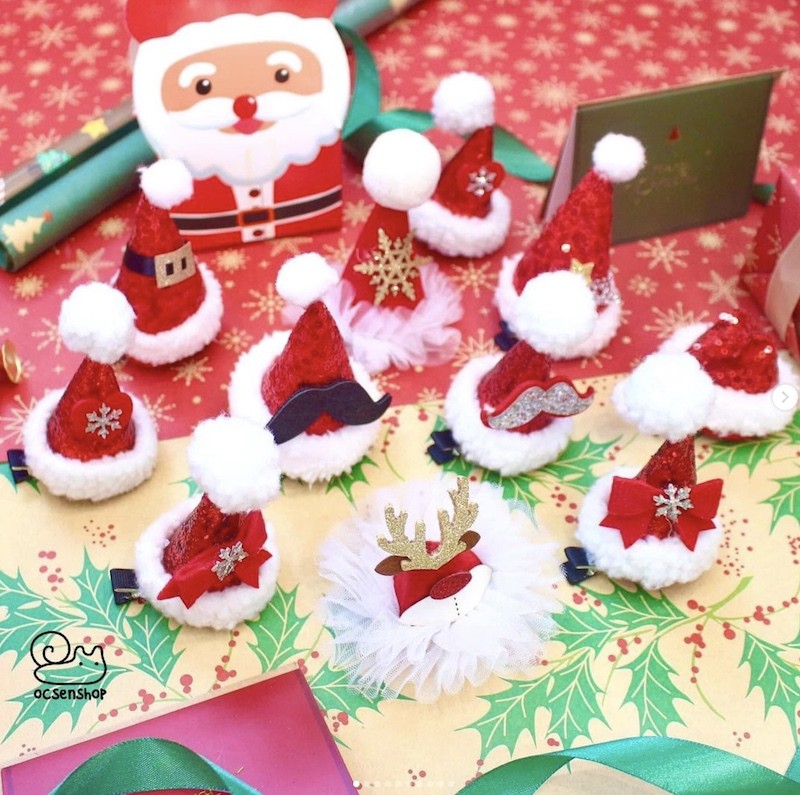 Oc Sen Shop also have online stores and make deliveries. Photo: Oc Sen Shop
Location:
250 Kim Nguu Hai Ba Trung, Hanoi
58 Chua Lang, Dong Da, Hanoi
500 Le Van Sỹ, District 3, HCMC
6. Zó Paper Art & Craft
Zó is for all craft lovers and nature lovers who want to get festive using environment-friendly materials. This place is one of those places that as you walk through, seeing things that you have never considered taking home as Christmas decoration- yet now you are. At the studio, you can admire the creativity of the amazing craftsmanship from the hands of Vietnamese artists.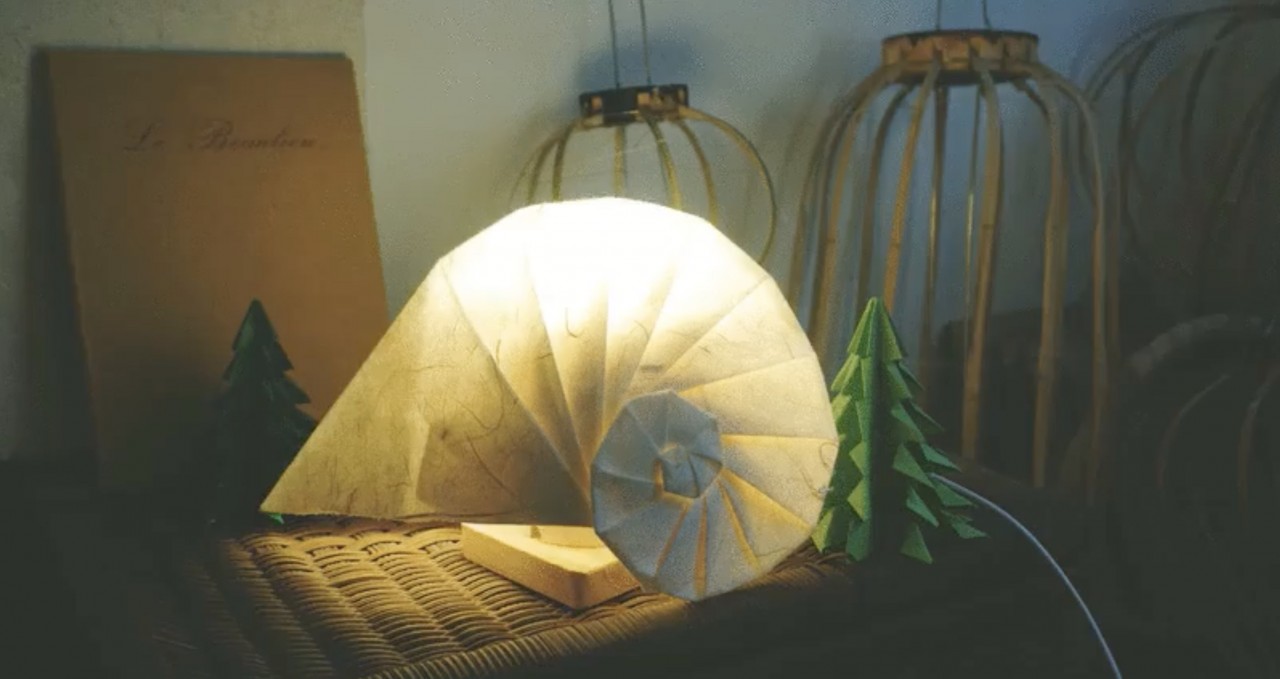 Zó products are made of Zó paper - traditional Vietnamese folk art. Photo: Zó Paper Art & Craft
Location: 72 Tran Nhat Duật, Đong Xuân, Hoan Kiem, Hanoi
Open & Close Time: 9AM - 6PM
7. Vừng Decor
This store specializes in bamboo and rattant products so you can make the perfect combination of Eastern and Western culture in your home decor this Christmas. The staff are hospitable and friendly. Prices are reasonable and the layout is nice for a small store.
If you are willing to wait, you can own your customized Christmas wearth in 1-3 days. The shop offers these seasonal events to put some holiday magic in daily life."
Vung Decor's special wearth. Photo: Vung Decor
Location: 18/322E Le Trong Tan, Thanh Xuan, Hanoi
Open & Close Time: 10AM - 8PM
8. GHOME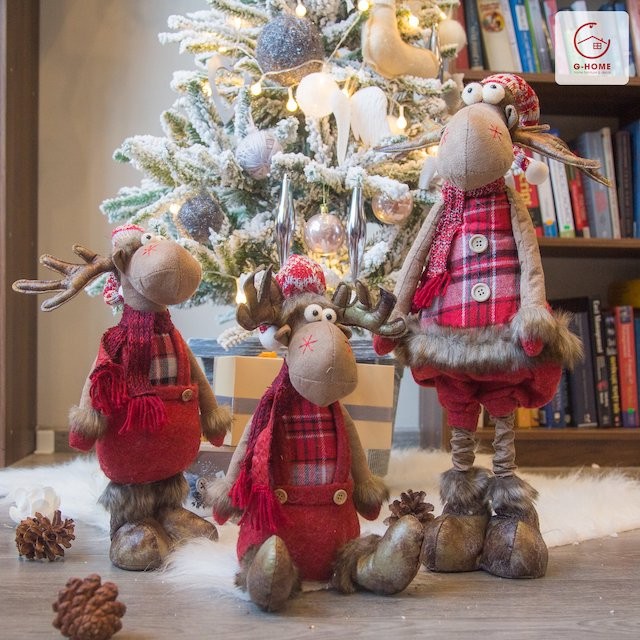 GHOME Noel collection 2021 has a variety of products from stuffed animals to mattresses. Photo: GHOME
This year, GHOME Noel collection includes adorable stuffed reindeers, glass stickers, carpets, mats and more. Feel free to envision your story while shopping on their website to bring home the magic of Christmas
GHOME has both traditional and modern design aesthetics for you to choose from. Their Noel collection is different every year so you know you will get one-of-a-kind decoration and most importantly, a sense of home.
Location: 122 Nguyen Hy Quang, Dong Da, Hanoi