Black Friday 2021: How to Prepare for the Biggest Shopping Spree of the Year
Shoppers anywhere in the world can expect thousands of deals to crop up during the entire weekend.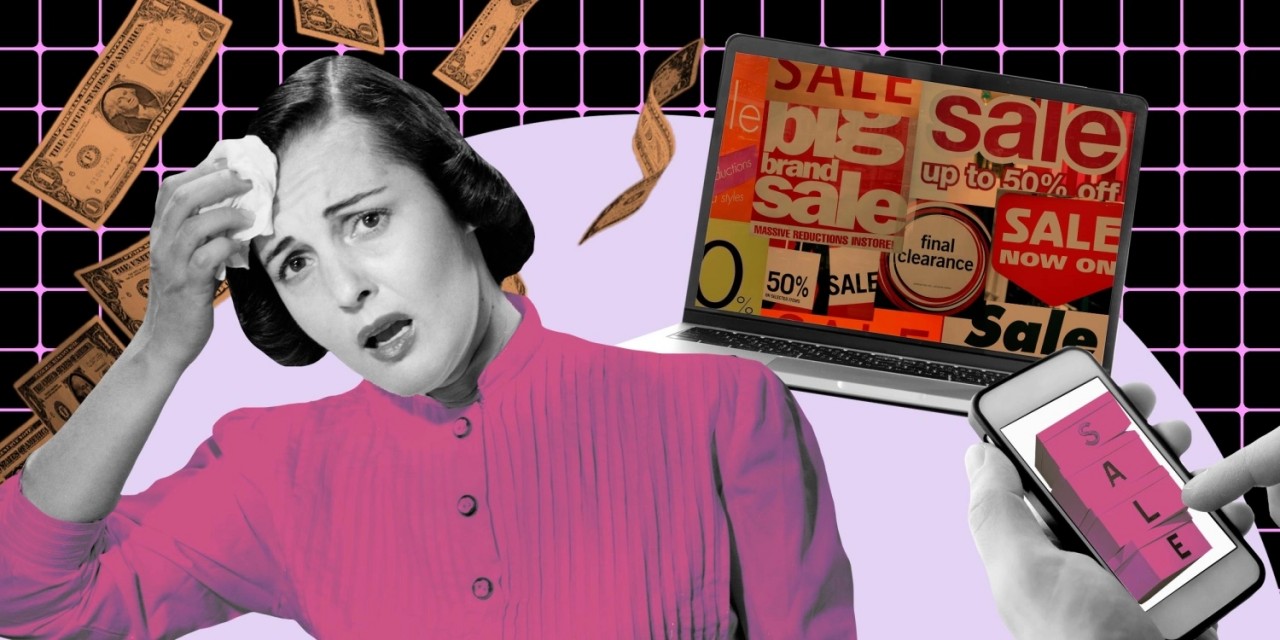 Black Friday event is one of the biggest shopping holidays of the year. Photo: NBC News
You have been saving up all year and now it is time you buy, buy, BUY! Black Friday event is one of the biggest shopping holidays of the year - sales are so high that the day can push a retailer into "the black" i.e. profitability .
Thanksgiving and Black Friday History
American Thanksgiving has been celebrated on the last Thursday of November since the time of President Abraham Lincoln. But according to Time Magazine , 1939 had been unusual calendar. The month started on a Wednesday, so there were five Thursdays as opposed to four.
Therefore, US President Roosevelt moved the national holiday to the second-to-last Thursday of the month. Not many people liked that idea but Roosevelt said his decision is a pro-shopping response: merchants would now have a holiday further from Christmas to allow for more shopping time. In a way, this birthed the consumer craze known as Black Friday nearly 80 years ago.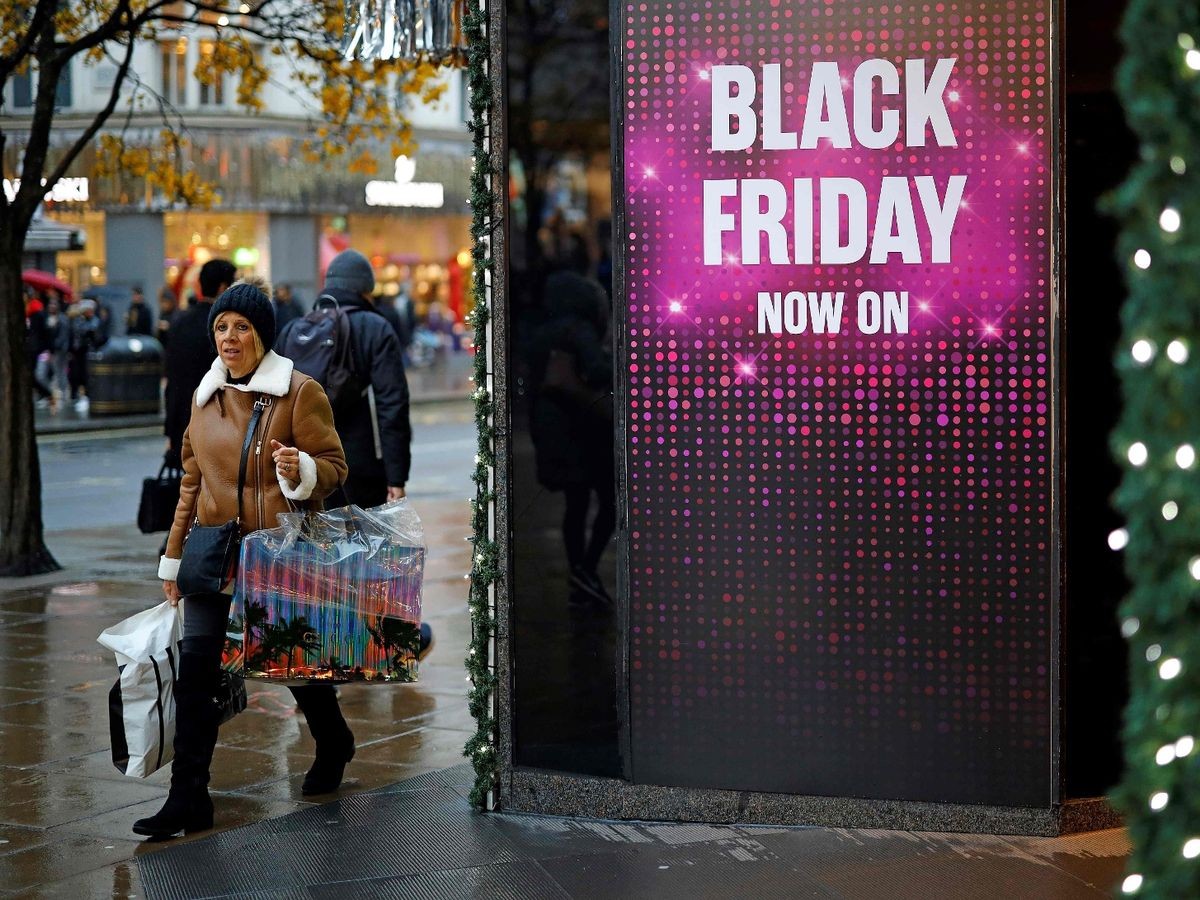 Black Friday - the consumer craze rooted in America. Photo: Liverpool Echo
In 1941, he reported that the switch was a mistake, and later that year, Roosevelt made the final permanent change, as he signed a bill making bill Day fall on the fourth Thursday of November. November 1943 was the first official year when Thanksgiving Day fall on the fourth Thursday of November, and Black Friday the fourth Friday of November.
Online shopping changed Black Friday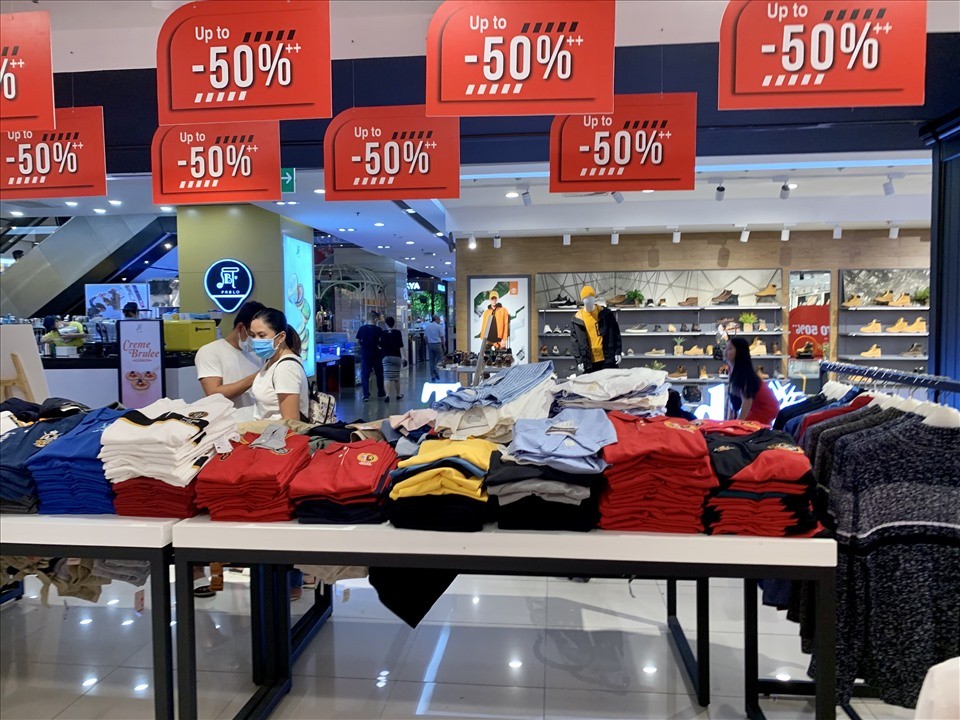 More people stay home shopping online for this year. Photo; Bao Lao Dong
This year, on the 26th of November, it is officially Black Friday. However, Black Friday sales start whenever each retailer decides their deals will go live.
A handful of American retailers, like Walmart and Amazon, have already begun offering deals for the event. More people stay home shopping online due to the effects of the COVID-19 pandemic and supply chain disruptions, this year's Black Friday start earlier and last longer, cited from Washington Times.
Black Friday is known for doorbuster deals but that has changed quite a bit in recent years. The rise of e-commerce has thinned the crowds of shoppers willing to brave a post-Thanksgiving hangover spent lugging around merchandise. Still, you can experience "traffic jam" on shopping websites.
On your Facebook or Instagram feed, you cannot escape promotion includes discounts on everything from tech to home goods, with new deals every day.
How do Vietnamese celebrate Black Friday?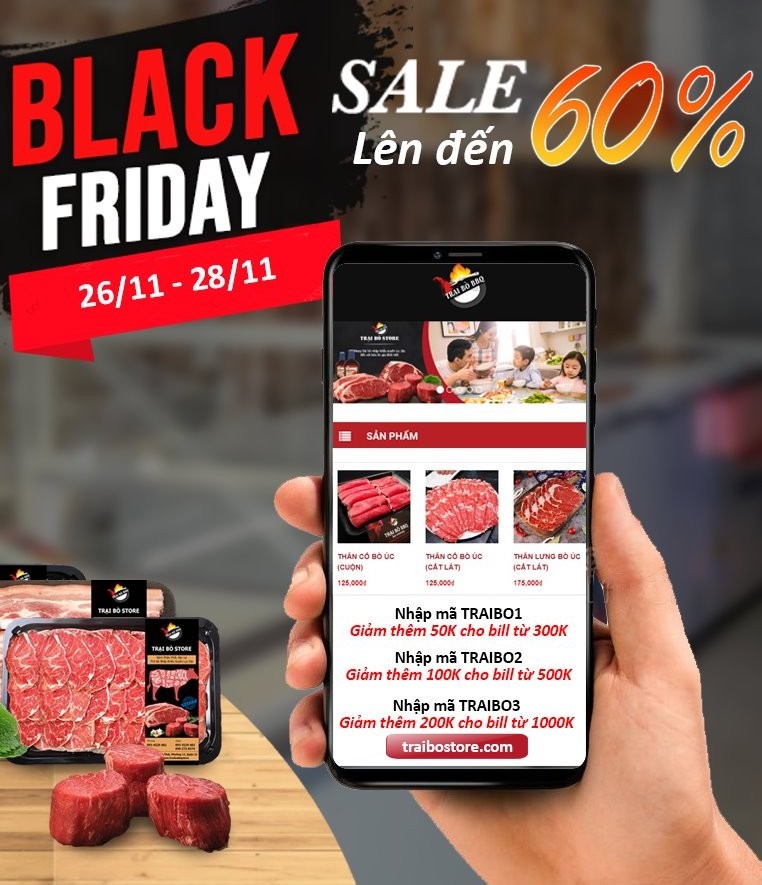 Sales event can last more than one day. Photo: Trai Bo store
Black Friday will be the biggest opportunity ever for retailers. The holiday taking place from November 1 to December 31 is not only a shopping opportunity for consumers. Retailers expect a significant source of revenue from this day alone.
"Black Friday" shopping in Vietnam was derived by major foreign brands. It has been coming an annual sales event. E-commerce platforms captivated Vietnamese consumption behaviors and offered great deals such as high-quality and high priced products. Black Friday is when many shoppers who waited a whole year swipe their cards.
Like other commercial events like Single Day (November 11) or Cyber ​​Monday (first Monday after American Thanksgiving), brands like to make the most out of Black Friday.
Many stores hold promotions a whole week in advance so shoppers search for the best deals and lengthens their to-buy list instead focusing on a single day of discounts.
However, many wise shopaholics still wait the right day to have the opportunity to buy items with deep discounts.
What happened on November 26th in world history
Nov. 26 1789: the 1st National Thanksgiving in America
Nov. 26 1865: Alice in Wonderland" by Lewis Carroll is published in America
Nov. 26 1916: Greece declares war on Germany

Nov. 26 1924: Mongolian People's Republic proclaimed

Nov. 26 1979:

International Olympic Committee votes to readmit China after 21 years
Nov. 26 1990: First Billboard Music Awards
Nov. 26 2008: Terrorist attacks in Mumbai, India with 10 coordinated attacks by Pakistan-based terrorists kill 164 and injure more than 250 people in Mumbai, India.
Nov. 26 2015: UK nonprofit Raspberry Pi releases its $5 Zero computer, sells out in a day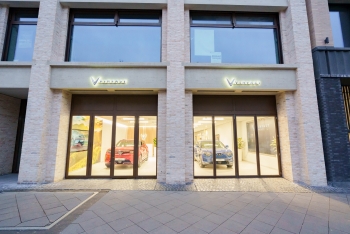 Economy
VinFast has officially opened its first two VinFast Stores in Cologne, Germany, and Paris, France.