Top 15 Best Superhero Movies To Watch Right Now
Choosing the best superhero films of all time is no easy task. Let's scroll down to find out the best ones we've listed.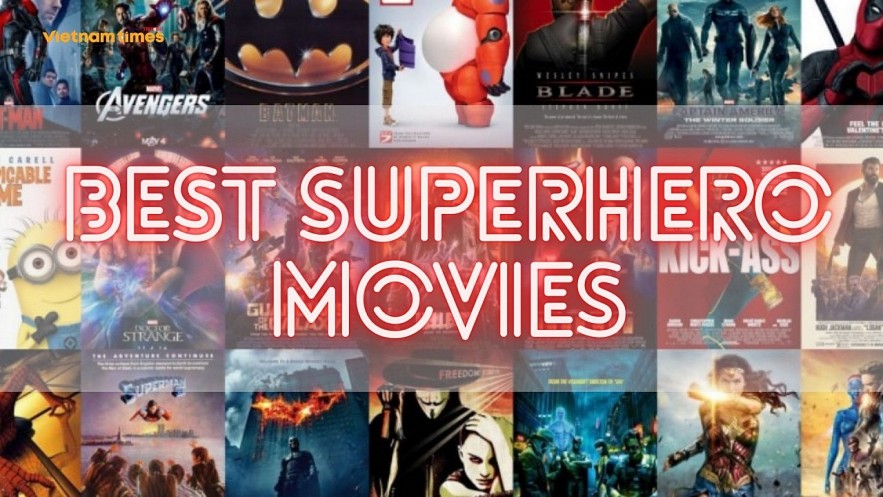 Top best superhero movies to watch right now. Photo: VNT.
How do you narrow down the best superhero movies? There's certainly no shortage of them right now, what with Marvel and DC both churning out new comic book adaptations at a steady pace. Generally, audiences can't get enough of the seemingly endless movies full of web-slinging and hilarious banter. But on the other side of the spectrum, critics tend to favor the superhero movies laced with strong messages and ones that honestly reflect the times they were released. Here are our top 15 best superhero movies that you should watch right now:
1. Captain Marvel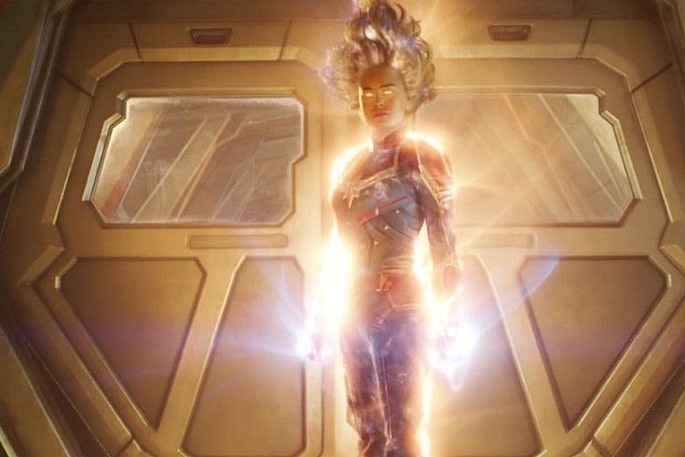 Photo: themanual.
Our list of the best superhero films of all time kicks off with the strongest female character – both literally and figuratively – in the Marvel universe. Captain Marvel, played by Bree Larson, is a Kree warrior caught in the middle of an intergalactic battle between the Skrulls and her people. She lands on Earth in 1995. With the help of a young Nick Fury and before the creation of S.H.I.E.L.D., Captain Marvel tries to harness her superpowers to fight the evil Skulls while uncovering the truth about her recurring dreams of a past life as U.S. Air Force pilot Carol Danvers. Captain Marvel didn't need the help of Avengers, the Justice League, or anyone else for that matter to get the job done.
Director: Anna Boden, Ryan Fleck
Main Cast: Brie Larson, Samuel L. Jackson, Ben Mendelsohn, Djimon Hounsou
Runtime: 124 minutes
2. Spider-Man: Far From Home
Photo: Twitter.
Holland is always aces as the web-slinger–the best Peter Parker ever, in fact, but Far From Home falls short of a home run. It isn't really a spoiler to say a plot twist around the halfway mark provides an opportunity for some genuine surrealism and inventive, fresh action sequences. And Jake Gyllenhaal is characteristically tremendous and malleable as Mysterio. This is the stuff that really works.
However, supporting characters we loved in Homecoming are sidelined with uninteresting, halfhearted subplots. The script leans heavily on a romance that doesn't work like the Raimi trilogy, and the most exciting plot element is introduced after the end credits. Far From Home is good summer fun, but it doesn't match the soaring heights of Spidey at his best.
3. Avengers: Endgame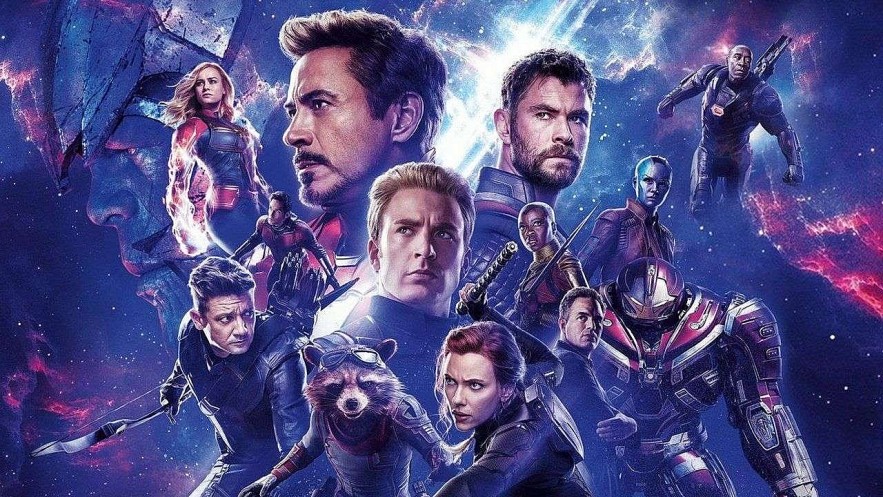 Photo: DNA India.
How do you tie together an entire universe of characters and twenty-odd movies, all leading to one final epic showdown? Avengers: Endgame, a film likely unanimously in the top five on any best superhero movie list.
After Infinity War set up the big finale to the Infinity Saga, Endgame received overwhelmingly positive reviews from not just fans, but critics too. Even the franchise's biggest critics couldn't help but get excited by the dollops of fan service and buckets of pop culture references. But that's just the wrapping, as the resounding emotional attachment to the characters after all these years is almost unbearable, especially when Tony snaps his fingers with the Infinity Gauntlet.
With Avengers: Endgame, the Marvel Cinematic Universe has arrived at its long-awaited 'conclusion', offering fans an old-fashioned mix of grand spectacle and undiluted emotion. To say that it is a success would be too simple an observation; what it deserves instead, is a eulogy.
Like a series finale of a television show you've loved for years, it crosses all the Ts and dots all the Is - some more neatly than others - and ends not so much with a feeling of rigid resolution, but a sense of freeing possibility. For new doors to open, Marvel seems to be saying, old ones must first be closed. It's a film that will compel even the Frost Giants in the audience to whoop and weep.
The final battle scene in Avengers: Endgame that sees the reemergence of all of the heroes who disappeared after "the snap" to fight Thanos and his legion still gives me goosebumps, and if you didn't shed a few tears watching Tony Stark's memorial service, you have no soul.
Director: Anthony Russo, Joe Russo
Main Cast: Robert Downey Jr., Mark Ruffalo, Scarlett Johansson, Chris Evans
Runtime: 181 minutes
4. Thor: Ragnarok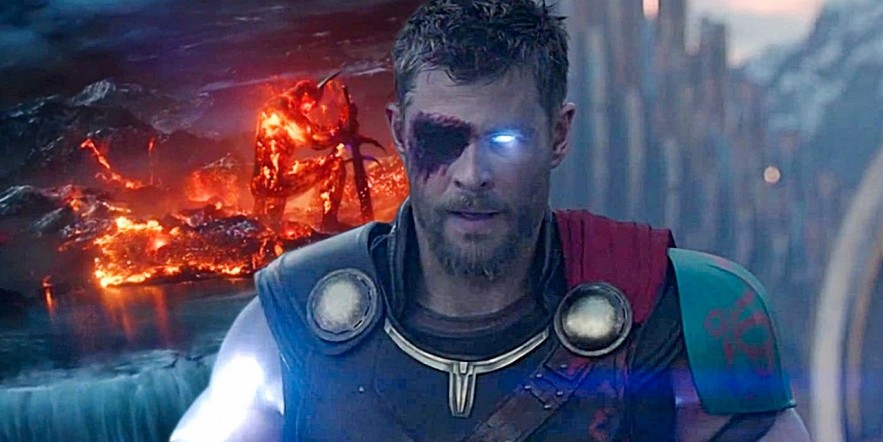 Photo: screen rant.
The beauty of Thor: Ragnarak is that the film includes all the action of the typical Marvel movie but with more laughs from opening to closing credits than any purely comedic film released in the last ten years. In the third film in the Thor series, the son of Odin finds himself imprisoned on the other side of the universe, forced to survive in the deadly Contest of Champions against various opponents including his "friend from work," the mighty Hulk. Thor must win his freedom and stop his sister Hela from destroying Asgard and his people.
Chris Hemsworth and Mark Ruffalo are hilarious in Thor: Ragnarak, and Tom Hiddleston as Loki is always welcome in a Marvel film. Still, the real scene-stealers are Jeff Goldblum as Grandmaster and director Taika Waititi voicing Korg, the Kronan warrior made of stone who befriends Thor while waiting to participate in the Contest of Champions. Korg explaining the reason he's in captivity is that he "tried to start a revolution but I didn't print enough pamphlets, so hardly anyone turned up" will never stop being funny no matter how many times you watch the film.
Director: Taika Waititi
Main Cast: Chris Hemsworth, Tom Hiddleston, Mark Ruffalo, Cate Blanchett
Runtime: 130 minutes
IMDb Rating: 7.9
5. Aquaman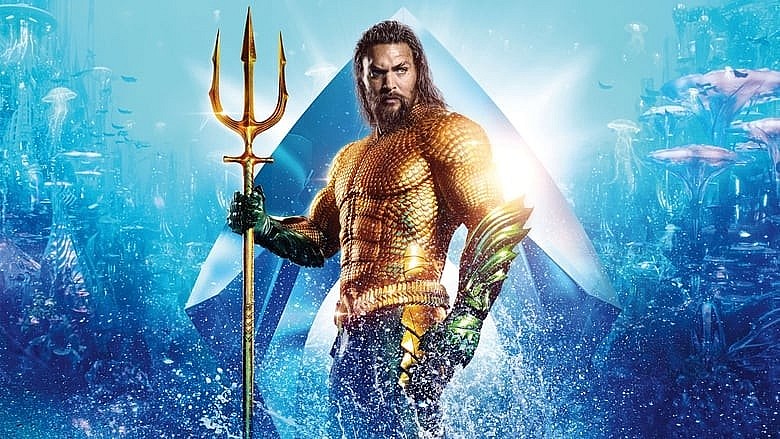 Photo: TMDB.
Aquaman is dumb on an epic scale. Inventive James Wan direction, eye-popping 3D water effects and a sly, million-watt Jason Momoa up the entertainment value—though the romance never really works. Not adjusting for inflation, this is the highest-earning DC Comics movie of all time, an international smash.
Distributed by Warner Bros. Pictures, it is the sixth film in the DC Extended Universe (DCEU). The film was directed by James Wan, from a screenplay by David Leslie Johnson-McGoldrick and Will Beall. It stars Jason Momoa as Aquaman, who sets out to lead the underwater kingdom of Atlantis and stop his half-brother, King Orm, from uniting the seven underwater kingdoms to destroy the surface world. Amber Heard, Willem Dafoe, Patrick Wilson, Dolph Lundgren, Yahya Abdul-Mateen II, Ludi Lin, Temuera Morrison and Nicole Kidman appear in supporting roles.
6. Black Panther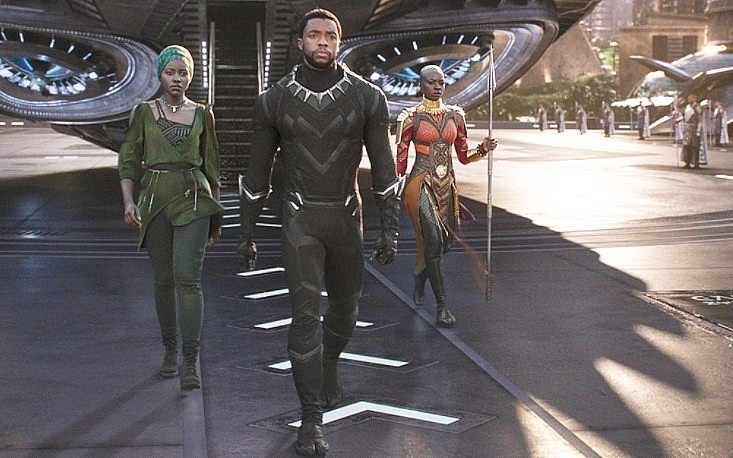 Photo: Disney/Marvel
A cultural phenomenon, Black Panther's impact extended far beyond that of superhero movies. It transcended the genre as much as it embraced traditional superhero fare, offering representation to Black viewers who, Blade aside, didn't have a live-action superhero to call their own.
Iconic performances from the late Chadwick Boseman as T'Challa, and Michael B. Jordan's Eric Killmonger, will live long in the memory. But Black Panther is more than its protagonist and villain's Shakespearean tale: it's an emboldening and electrifying triumph for Black filmmakers, actors, crew members and viewers worldwide. And that should always be celebrated.
The memory of late Chadwick Boseman lives on in one of the most popular action blockbusters of all time. Black Panther transcended its genre at a moment when it was most needed. It is a cultural landmark, and it's hard to remember the last time a blockbuster of this scale had such a striking, singular sense of visual identity. This is the one that broke the ceiling; Black Panther is the first superhero film nominated for a Best Picture Academy Award. It's also the first comic-book film to win Best Ensemble at the SAG Awards.
Best superhero moment: T'Challa heads to South Korea, where a cascading chase sequence snowballs into increasingly levels of mayhem.
7. Wonder Woman
"Wonder Woman 1984," starring Gal Gadot, sets a nineteen-forties story line in Reagan's America.Photograph by Clay Enos / DC Comics / Warner Bros.
Wonder Woman was the DCEU's strongest movie until The Suicide Squad's arrival. Set during the Great War, it stars Gal Gadot as Diana Prince/Wonder Woman, who helps the Allied Forces turn the tide of the conflict – and thwart Ares, the god of war, in the process.
It's hard to make a no-nonsense, grounded-in-reality movie about Wonder Woman, as the character has a glow-in-the-dark lasso and an invisible jet, but director Patty Jenkins pulled off the impossible. The movie is a well-made period war film just as much as it is a great superhero movie, as it was the most epic movie about World War I before the release of 1917.
Some think Wonder Woman is attempting to be empowering rather than actually being empowering, but it was widely regarded as heroic and inspirational. It has had a lasting cultural impact due to Wonder Woman being depicted as a female warrior rather than a sex object.
Comparable to Captain America: The First Avenger due to its period setting, Wonder Woman does a better job of portraying the gravity and consequences of war. It feels grittier and more hard-hitting than Marvel's film, but Patty Jenkins' flick isn't all gloomy. There's a lot of humor here, and Gadot's chemistry with Chris Pine's Steve Trevor is a particular highlight. If you can look past its lackluster, CGI-heavy finale, Wonder Woman makes for entertaining viewing.
8. The Incredibles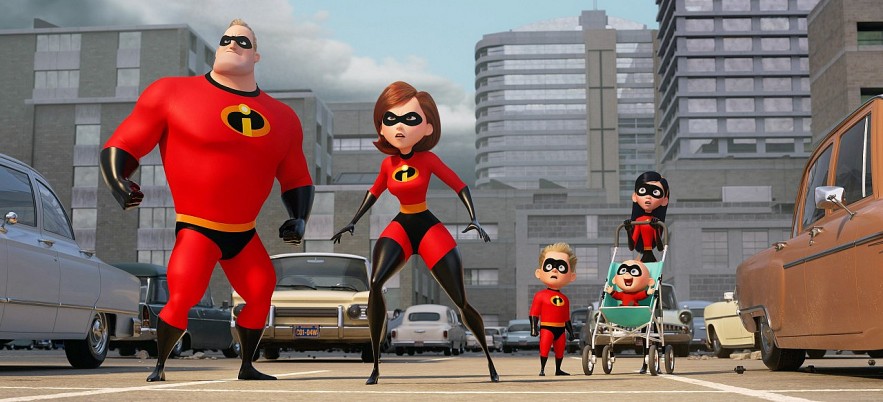 Photo: The Newyorker
Animated superhero films are sometimes as good, if not better, than their live-action brethren. And few are as wonderful as Pixar's The Incredibles.
The CGI flick captures the weight of expectation of being a superpowered being. For Mr. Incredible, Elastigirl and Frozone, it's struggling to let go of their crime fighting days. Meanwhile, the children (Violet and 'Dash') have to hide their abilities from the world. Thematically, it's a surprisingly dense film – the movie's villain, Syndrome, is also afflicted by insecurities.
The Incredibles, though, is far from serious. It's packaged with numerous laugh out loud moments, top-tier animation, and a family-friendly tale that'll equally entertain adults and kids.
The Incredibles is an outlier when it comes to superhero movies. Even though The Incredibles is influenced by other superheroes, the characters were specifically created for the movie and had never been in a comic book. But ironically enough, despite being fairly derivative of The Fantastic Four, The Incredibles is better than any on-screen depiction of the Marvel series.
Though it's essentially a superhero movie, it's the way it intertwines elements of a family drama that makes the films so beloved. It follows a family that is struggling financially, it sees adolescent teenagers locking horns with their parents, and features a couple on the verge of divorce. The Incredibles is another glowing example of how Pixar makes mature kids' movies that adults can learn from too.
9. Captain America: Civil War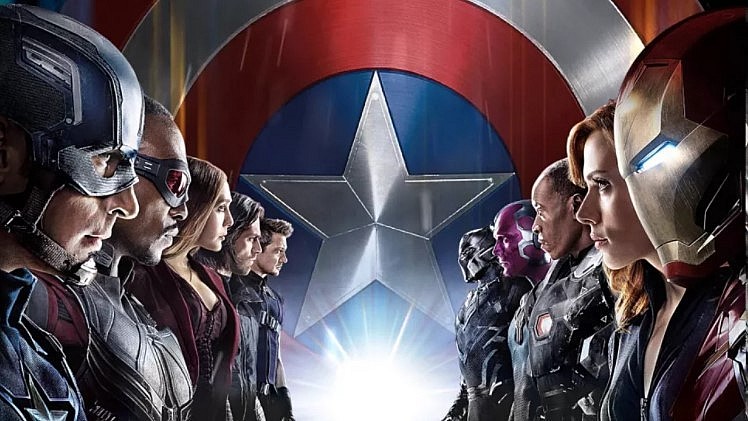 Image credit: Marvel Studios
Every MCU film demands to be viewed on a massive theater screen to take in all of the sights, sounds, and extras going on in each scene. Unfortunately, my first viewing of Captain America: Civil War wasn't in an I.M.A.X. theater but on a tiny screen built into the back of an airplane seat on the flight home from a vacation. This viewing experience didn't make Captain America: Civil War any less spectacular.
Captain America: Civil War basically amounts to Avengers: 2.5. The groundwork for the rift between Tony Stark and Steve Rogers is established in the lesser Age of Ultron, and finally comes up trumps in Civil War. Who's on the right side of history? The man who wants to ensure freedom and the American way? Or the the philanthropist who desires to have a world where superheroes are held accountable?
There are still wise-cracks and silliness contained within Civil War, yet the movie takes a more serious tone than other MCU outings. The Russo Brothers do a miraculous job, somehow giving everyone their dues and introducing the world to Black Panther and a new-look Spider-Man.
Best superhero moment: That airport fight. Has there been a better Avengers tussle since?
10. Captain America: The Winter Soldier
Image credit: Marvel Studios/Disney
The MCU didn't require a refresh in 2014, but Cap's second solo movie gave it one anyway. An espionage thriller wrapped in superhero clothing, The Winter Soldier was the first Marvel movie to truly dabble in another genre.
And, somewhat surprisingly, it worked. The Winter Soldier allowed the MCU to take a step back from its previously CGI-heavy visuals to focus on greater character development, political intrigue and frenetic close-quarters combat. Few Marvel films have come close to replicating The Winter Soldier's realism, even in a world of superheroes, which makes it a standout MCU entry.
Directors The Russo Brothers took what could have been a bland sequel to a so-so superhero movie and made something very special with The Winter Soldier: an action flick that, instead of harkening back to the first film's Second World War adventure, brings the paranoia of the Regan Era into the 21st Century. They even cast Robert Redford.
Having now caught up with the world, Cap's back, and ready to bring down the enemy. But who's the enemy? That's the central question here, and one that leads to a jaw-dropping twist that changed the MCU (and the TV show Agents of Shield) forever.
Best superhero moment: When Steve Rogers takes out an entire elevator full of Hydra agents. "Before we get started, does anyone want to get out?"
11. The Dark Knight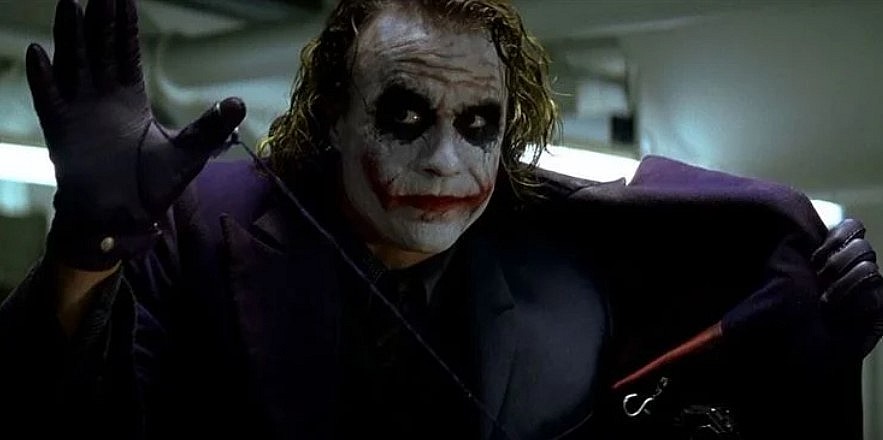 Photo: screenrant.
One of the best superhero movies ever made, The Dark Knight is a rich, thrilling crime drama that grabs your attention and refuses to let go as it builds towards its nightmarish and tragic conclusion.
The late Heath Ledger's Joker is the firecracker that ignites The Dark Knight, elevating it from a very good superhero flick to an all-time explosive blockbuster within its 152-minute runtime.
To only mention Ledger's performance, though, is a disservice to the rest of the cast, crew and Nolan's meticulous crafting of a tense, massive-scale superhero movie. It's deeper and more evocative than its predecessor, and set a new standard for how any film, not just those from the superhero genre, should be designed, developed, shot and produced.
Christopher Nolan had done the impossible by making audiences take Batman seriously again after Batman Forever. Batman Begins grounded the superhero in reality, turned him into a trained ninja, and removed the Batnipples, and The Dark Knight expertly built on that world. The Dark Knight introduced Joker into Nolan's Gotham, and it was the first time an actor had ever won an Academy Award for acting in a superhero movie.
But even despite the magnificent portrayal of the villain, it isn't just Heath Ledger's incredible performance that carries the movie. The Joker's diabolical plans, such as the opening heist and the two cruise ships rigged to blow in the finale, are the most deranged and captivating villainous plots ever found in a superhero movie.
12. Spider-Man 2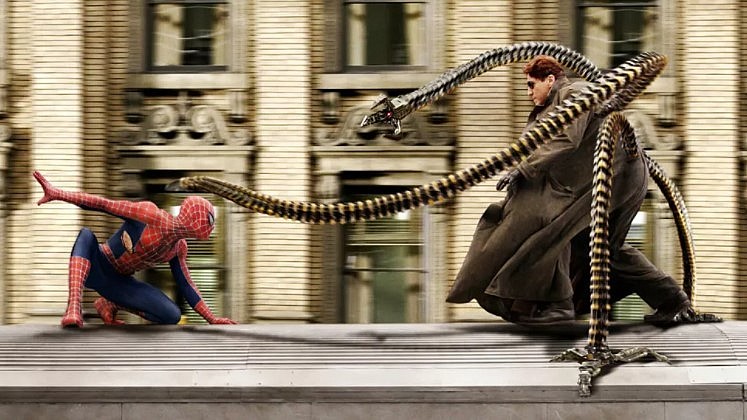 Image credit: Sony Pictures
Widely considered the best Spider-Man film until very recently, Spider-Man 2 has everything you'd want from a superhero flick.
Though X-Men came first, Spider-Man was the first superhero movie that encompassed what Marvel movies would largely become known for. It was exciting, full of humor, and there's loads of heart. But Spider-Man 2 took it a step further, as director Sam Raimi implemented more of his own brush strokes.
Coming from a horror background, having helmed the classic Evil Dead series, there were heavy hints of that style whenever Doctor Octopus was on screen. The tentacles with a mind of their own are almost terrifying, especially when Octavius attempts to get them surgically removed. With Raimi's unique spin on the source material and the iconic villain, it's a perfect superhero sequel.
Boasting one of the genre's most tragic and complex villains in Alfred Molina's Doc Ock, Spider-Man 2 is an emotionally gripping story about father figures and letting go of the past. Hugely satisfying set pieces (that train fight sequence is truly exceptional), too, make for a great spectacle. Few movies, superhero-based or otherwise, can match its blend of action, comedy, horror and drama. It's just a shame that Spider-Man 3 couldn't elevate Sam Raimi's trilogy even further.
Focused and captivating, Spider-Man 2 is a story about growing up, making tough choices that define our lives. It's about the fact that life will never look perfect; we're all just supposed to do our best. The film masters, crystallizes universal themes with resonance a lot of prestige dramas can't muster. This is high drama in spandex. This is escapist Hollywood filmmaking at its finest.
13. Iron Man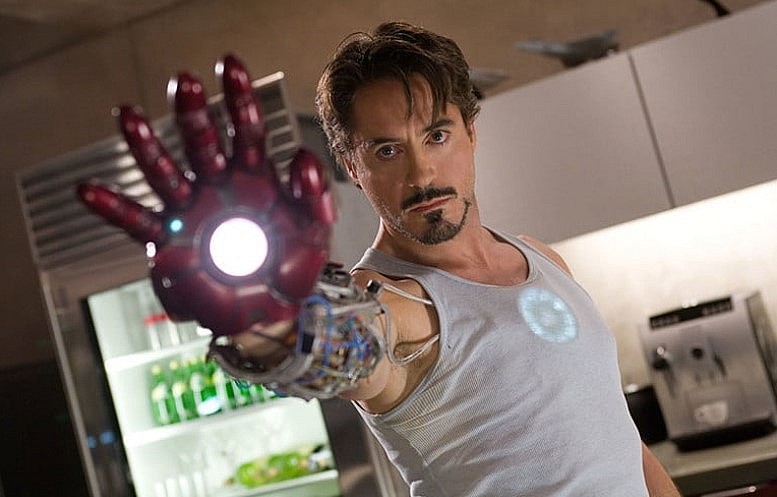 Photo: Marvel Studios / Walt Disney Productions
Next on our list of the best superhero movies of all time is the film that kicked off Phase One of the MCU. Iron Man is a gateway drug that will get even the casual superhero movie fan addicted to the genre. Iron Man is enthralling popcorn entertainment with something to offer just about everyone in the audience. Robert Downey Jr.'s unexpected performance, more of an assimilation with, Tony Stark—brilliant, self-deprecating, melancholic, witty and lonely—propelled one of Marvel's second-tier heroes to the top. Iron Man was the center of the MCU's decade-spanning original saga.
The film explains the origin story of Stark donning the Iron Man suit as the billionaire weapons maker finds himself taken hostage by terrorists using weapons of Stark's creation. The terrorist group – knowns as the Ten Rings – want Stark to build a Jericho missile of their own. After the capture, another doctor being held hostage implants an electromagnet into Stark's chest to keep shrapnel shards from reaching his heart and killing him. Instead of building a weapon of mass destruction, the future Avenger assembles an iron suit powered by Stark's new heart to escape his captors. Iron Man returns to the United States and builds a more powerful suit to combat crime and terrorism.
Iron Man is everything a comic book fan would want in a film, and Robert Downey Jr. brings the brash, brilliant, and hilarious Tony Stark to life. Stark will anchor several more films in the MCU, and his final selfless act in Avengers: Endgame hurts even more because of Downey's exceptional performances that brought the character to life.
Director: Jon Favreau
Main Cast: Robert Downey Jr., Terrence Howard, Jeff Bridges, Gwyneth Paltrow
Runtime: 126 minutes
IMDb Rating: 7.9
14. Avengers: Infinity War
Image credit: Marvel Studios/Disney
The cream of the crop. Avengers: Infinity War is a sweeping superhero masterpiece that juggles the MCU's dizzying assemblage of heroes as they attempt to thwart Thanos' genocidal plan in a race against time. Avengers: Infinity War is a 2018 superhero film, based on the Marvel Comics superhero team of the same name. The film is a sequel to The Avengers, Avengers: Age of Ultron, Captain America: Civil War, Doctor Strange, Guardians of the Galaxy Vol. 2, Spider-Man: Homecoming, Thor: Ragnarok, and Black Panther. It is the nineteenth film in the Marvel Cinematic Universe, and the seventh installment of Phase Three. The film was released on April 27, 2018.
The result is a hugely thrilling but ultimately harrowing film where, in a rare occurrence, the villain is victorious. It's a shocking play by the Russo brothers, directing their fourth Marvel movie, and it provided the MCU with its most traumatic and memorable finale ever.
With its emotionally complex antagonist, intimate and extravagant battles, pulsating score and jaw-dropping sequel set-up, Infinity War is a wildly ambitious superhero film. A grandiose movie that hits the right notes despite its innumerable moving parts.
15. Hellboy 2: The Golden Army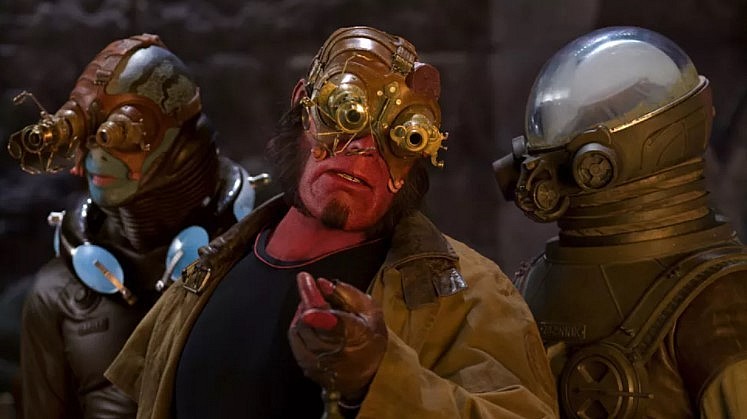 Image credit: Columbia
Director Guillermo Del Toro cut his superhero teeth with Blade II, shimmied successfully into Hellboy, and then brought out the big guns, quite literally, for the sequel, The Golden Army. This isn't merely a carbon copy of the original – a trap many superhero sequels fall into. Instead, Del Toro crams this deliciously bonkers sequel with a complicated plot that nevertheless works thanks to the sheer bombasity of it.
Everything you loved from the first movie – the quippy one-liners, supporting characters, steampunk props – is still here in abundance. Ron Perlman's on top-form as Hellboy, plus the supporting cast, including Selma Blair, Doug Jones and Jeffrey Tambor, are given their fair share of screen time.
Best superhero moment: Hellboy, champ that he is, takes on the entire golden army – an ancient race of killing machines.
Top 15 Best Beaches in the World

Our planet is home to thousands upon thousands of drop-dead gorgeous beaches. For this article, we went with beaches in beautiful locations that are relatively ...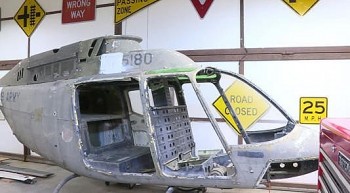 World
A piece of military history related to Vietnam is coming to life with a special project in a small Barton County townm in the US