Top 15 All-time Best Sitcoms for Binge Watchers
What are the best sitcoms of all time? From wild animation to more grounded documentary-style workplace comedies, here we compile you a list of top 15 most enjoyable sitcoms of all the time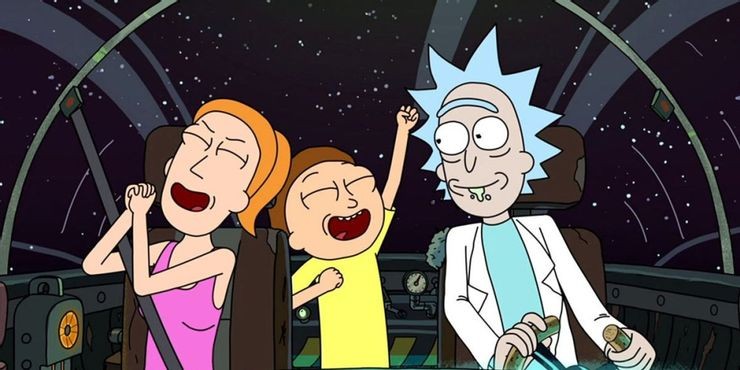 Photo: Screen Art
Rick And Morty (2013– ): 9.2
Available on HBO Max
Topping things off as the highest-rated sitcom of all time is Rick and Morty. This animated adult sci-fi comedy follows the journeys of genius scientist Rick Sanchez and his grandson Morty as they travel through various dimensions and realities for high-concept adventures.
The show first began airing in 2013 on Adult Swim, with the show now airing its fifth season. With offbeat humor and original writing, fans' love for the show only continues to grow, according to Screenart.
Friends (1994–2004): 8.9
● Available on HBO Max
The highest-rated live-action sitcom of all time is none other than Friends. The show ran for ten seasons between 1994 and 2004 and continues to gain attention from nostalgic fans, with the reunion show gaining a huge amount of attention when it aired in 2021.
Ross Geller, Rachel Green, Monica Geller, Joey Tribbiani, Chandler Bing, and Phoebe Buffay are six 20 something year olds living in New York City. Over the course of 10 years and seasons, these friends go through family, love, drama, friendship, and comedy.
As reported by IMDB, the misadventures of 20 something year old friends in New York City: Joey a struggling actor, Monica a chef, Rachel a waitress who hopes to work in fashion, Ross a paleontologist, Chandler who hates his job in data processing, and Phoebe a masseuse/musician.
It remains a pop-culture staple that as per publications like The New York Times, is well-established as a learning tool that helps people all over the world to learn the English language.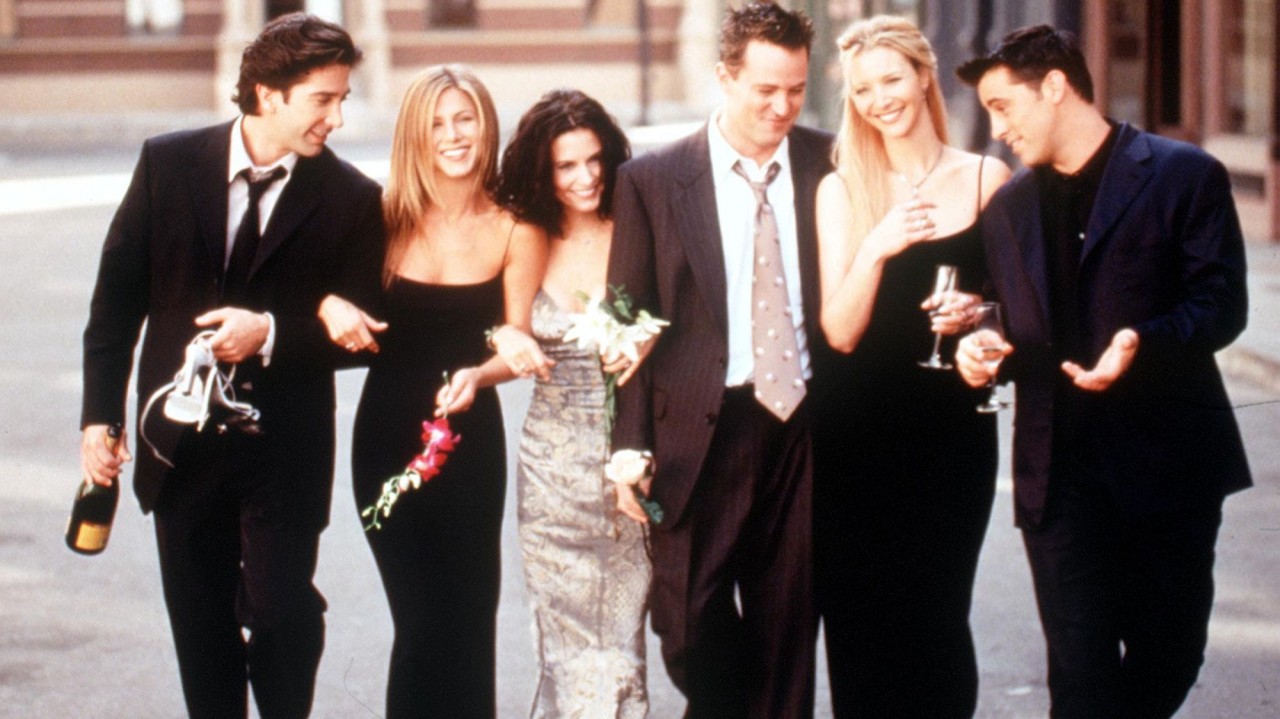 Photo: Mental Floss
The Office (2005–2013): 8.9
● Available on Peacock
NBC's mockumentary sitcom, which concludes its ninth and final season on Thursday, flipped the TV-as-a-distraction-from-real-life paradigm by setting the action in precisely the type of workplace many people long to escape. The gambit worked brilliantly, and proved that a weekly television show could be the perfect medium to tell stories about contemporary work culture—for a while, according to The Atlantic.
Set in Scranton, Pennsylvania, in the sales office of a nearly obsolete paper company, the show's characters at first didn't develop as much as stagnate. Like their dead-end jobs and the dead-end lives that inevitably spring from such jobs, these people were just passing time, one prolonged meeting at a time. Just as reality television soothes a viewer's inner narcissist by telling stories of even more pronounced narcissists wreaking havoc on their surroundings, The Office made its audience feel better about their professional lives by showcasing a workplace with even drabber décor and more grating coworkers.
Gravity Falls (2012–2016): 8.9
● Available on Hulu and Disney+
This highly acclaimed mystery-comedy series aired on Disney Channel and Disney XD for two seasons between 2012 and 2016. Though it was aimed at older kids, it was definitely not just a kid's show.
The series focuses on Dipper and his twin sister Mabel, who enjoy their summer vacation in Gravity Falls, Oregon, with their great uncle. There, they run a local tourist trap while uncovering the secrets behind the paranormal activity in town. Mixing warmth, wit, pop culture, and charm, the show received many positive reviews.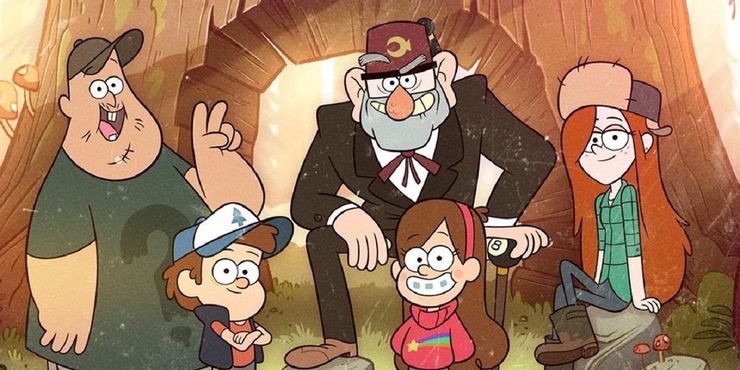 Photo: Screen Art
It's Always Sunny In Philadelphia (2005– ): 8.8
● Available on YouTube TV and Fubo TV
It's Always Sunny in Philadelphia began airing in 2005, and 14 seasons later, it's still going strong. The show follows an egocentric friend group that keeps up a neighborhood Irish Bar in South Philly.
Always Sunny beat The Adventures of Ozzie and Harriet to become the longest-running live-action American sitcom of all time when it was renewed in May 2020. With clever writing and offbeat humor, fans continue to come back for more.
Freaks And Geeks (1999–2000): 8.8
● Available on Hulu
Freaks and Geeks tells the story of a smart high school student who becomes friends with a group of slackers in Detroit during the early '80s. The 1999-2000 series was canceled quickly because it failed to gain a sizeable audience, likely due to its inconsistent scheduling.
Despite this, however, Freaks and Geeks was a notable entry in the early careers of actors including James Franco, Seth Rogan, Jason Segel, and Busy Phillips.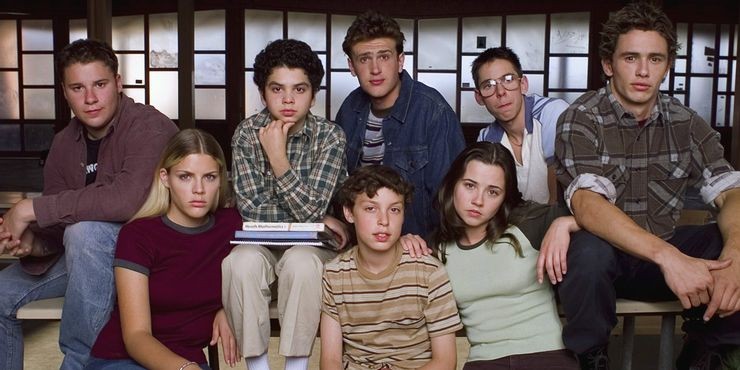 Photo: Screen Art
Seinfeld (1989–1998): 8.8
Often referred to as a show about nothing, Seinfeld follows a group of friends, including a fictionalized version of comedian Jerry Seinfeld, who live life together in New York City.
The show received 180 episodes over nine seasons between 1989 and 1998 and a legacy that's just as large. Breaking the conventional rules of sitcoms that came before it, Seinfeld paved the way for the genre's future.
South Park (1997– ): 8.7
● Available on Pluto TV, Comedy Central, and HBO Max
South Park has had an undeniable influence on American culture. Even those who don't watch the show know catchphrases like, "You killed Kenny!"
Like The Simpsons, South Park had its golden age that fans consider as having already passed, but that doesn't mean it's still not just as cool or important to audiences that enjoy this program as it's always been. With an IMDb rating of 8.7, South Park's longevity and overall quality is undeniable.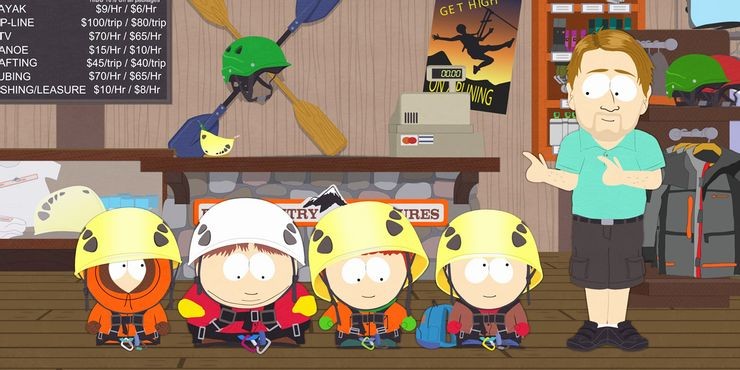 Photo: Screen Art
Arrested Development (2003–2019): 8.7
● Available on Netflix
Arrested Development follows Michael Bluth, who tries to manage the family business after his father gets put in prison for embezzlement and some "light treason". As it turns out, however, the wealthy Californian family has more than one major issue to deal with.
Though the series' Fox viewership was low between 2003 and 2006, the first three seasons received critical acclaim for featuring dense humor, a talented cast, and outlandish situations. A fourth season was added to Netflix in 2013 and a fifth season was released in 2018 and 2019.
Bojack Horseman (2014–2020): 8.7
● Available on Netflix
In a world where most audiences consider animated programming to be "kids' TV," Bojack Horseman defied the odds and introduced viewers to a world where humans and anthropomorphic animals interact interchangeably, visual puns are plentiful, and dark topics can still be explored.
Bojack Horseman stunned audiences with both a compelling first season and consistent quality through its Netflix run, exploring the troubled life of its main character, and his self-destructive psychology, in a thoughtful way.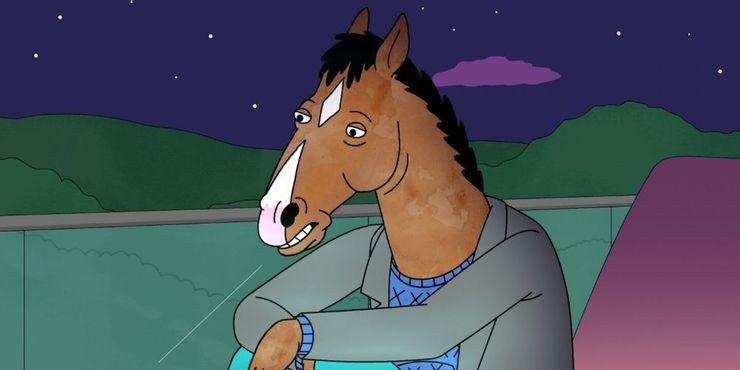 Photo: Screen Art
Curb Your Enthusiasm (2000– ): 8.7
● Available on HBO Max
In 1999, Larry David released a one-hour special entitled Larry David: Curb Your Enthusiasm, intended to be a one-off mockumentary-style program. That one hour of content became the series Curb Your Enthusiasm, an iconic HBO series that first aired in 2000 and has since become a cult classic.
Though the series is not done in the mockumentary style so much as the special was, this dark comedy uses improvisational work from some of the best comedians working today, including (of course) Larry David, Jeff Garlin, and Cheryl Hines.
The Marvelous Mrs. Maisel (2017– ): 8.7
● Available on Prime Video
This web series about a 1950s American housewife who sets out to become a standup comedian in New York received much acclaim after its release on Amazon Prime Video.
With fresh dialogue, a charming lead, and a female-centric story, The Marvelous Mrs. Maisel has a lot going for it. The show's third season became available in December 2019, and a fourth is on the way.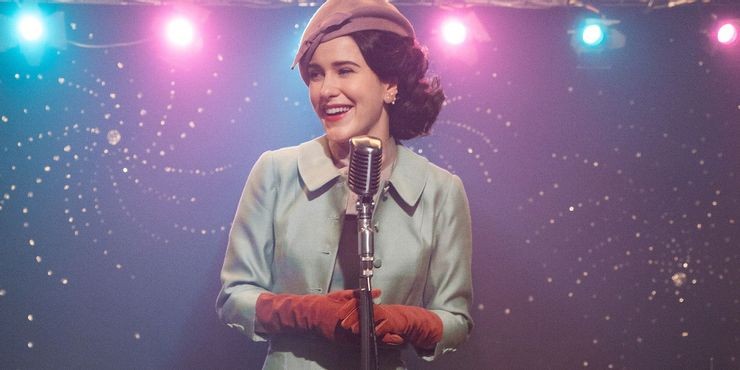 Photo: Screen Art
The Simpsons (1989– ): 8.6
● Available on Disney+
The Simpsons is the longest-running American scripted primetime television series and its success has been predicated on a hugely relatable cast of characters that have managed to remain largely unchanged through the course of over thirty seasons.
Many fans say the golden age of The Simpsons has long passed, but countless awards and nostalgic favorites keep The Simpsons high in the rankings of the best sitcoms of all time by any TV fan's estimations.
Parks And Recreation (2009–2015): 8.6
● Available on Peacock
When Parks and Recreation first began airing in April of 2009, many considered it a knock-off of the US version of The Office, which had established itself as the premier workplace comedy by that point and was fast becoming recognized as one of the best sitcoms of all time.
However, after a so-so first season, Parks and Recreation really hit its stride in season two, and from there worked its way into the hearts of fans everywhere to become an instant classic thanks to its standout ensemble, including Aziz Ansari, Chris Pratt, and Aubrey Plaza, to name but a few.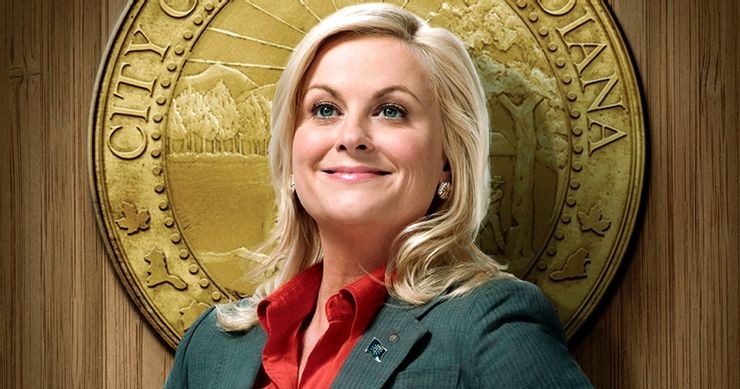 Photo: Screen Art
Cobra Kai (2018– ): 8.6
● Available on YouTube and Netflix
Cobra Kai continues the story of the Karate Kid films, taking place 34 years after the events of the original. In it, Johnny Lawrence decides to open the Cobra Kai dojo back up, which causes his former rivalry with Daniel LaRusso to reignite.
The YouTube Premium show has been widely praised for its fleshed-out characters and for reviving the excitement of the original movies. Three seasons have been aired, and a fourth is on the way.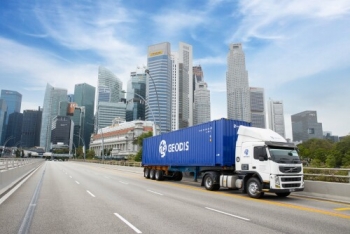 Economy
GEODIS, a global leading transport and logistics services provider, has expanded its road network in Southeast Asia to Vietnam; another step towards its ambition to develop a scheduled road service connecting Singapore to China.