Top 3 Best Traveling Experiences For You To Enjoy This Lunar New Year
In this Tet holiday time, instead of spending your days at home or participating in big parties, a lot of families in Vietnam choose to celebrate Lunar New Year by taking a trip together.
Glamping, traveling activities combined with exercising sports, or relaxing in one of those luxurious resorts are some of the best experiences that you can enjoy after the Covid-19 pandemic.
1. Glamping time with your family or friends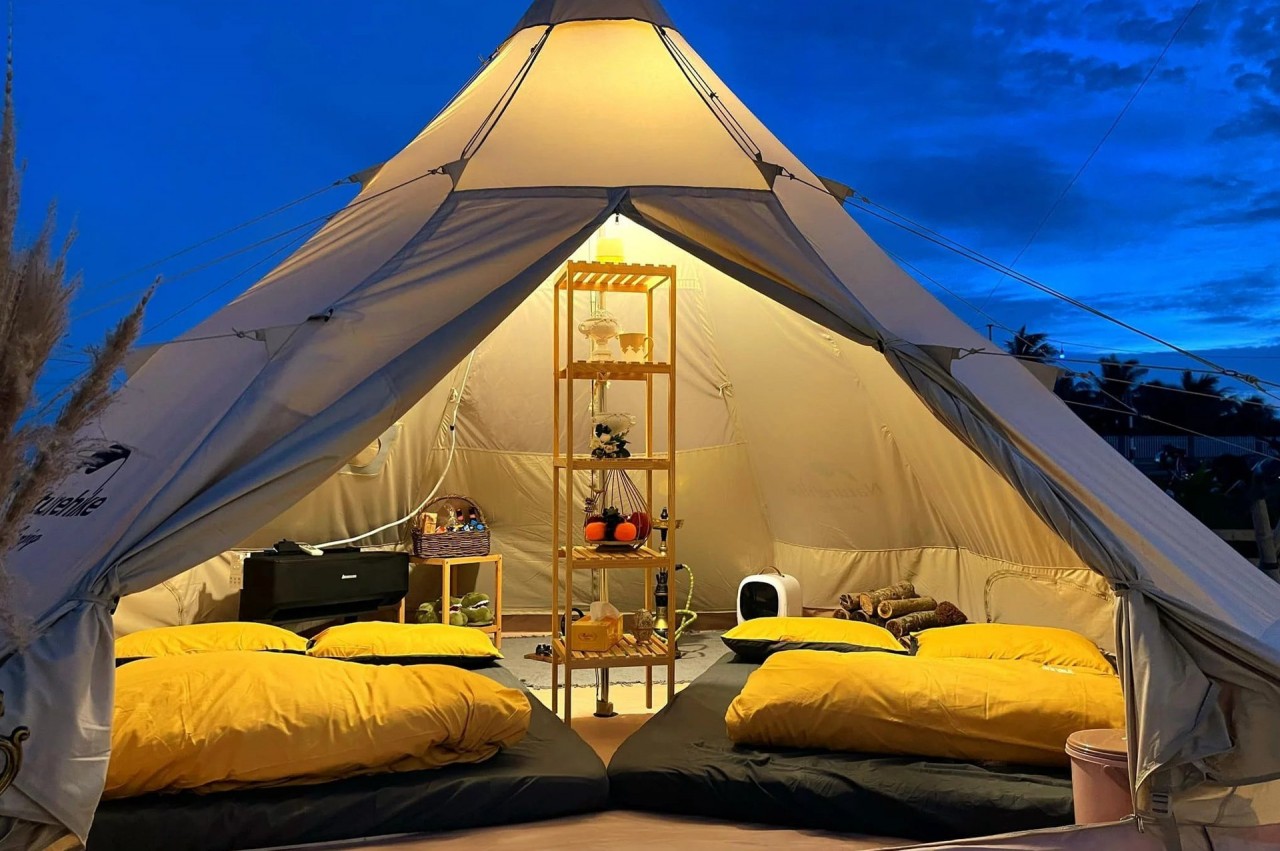 Photo: CLassique Farm
If you do not have time to buy equipment and plan a trip for traditional camping, glamping activity might be a better choice. Glamping is a portmanteau of "glamorous" and "camping" and describes a style of camping with amenities and, in some cases, resort-style services not usually associated with "traditional" camping. Glamping has become particularly popular with 21st-century tourists seeking the luxuries of hotel accommodation alongside "the escapism and adventure recreation of camping".
Recently, glamping has become a big trend for tourists at various tourist destinations, especially after a long time staying home because of the pandemic and restrictions. A glamping site provides all the services and convenience that guests need, and other fun activities such as SUP boarding, BBQ cooking, and partying.
Most of the glamping sites are packed full in the weekends and holiday time, and people are advised to book two weeks earlier. This is the perfect choice to spend your Lunar New Year trip with your loved ones and enjoy the most beautiful natural scenery.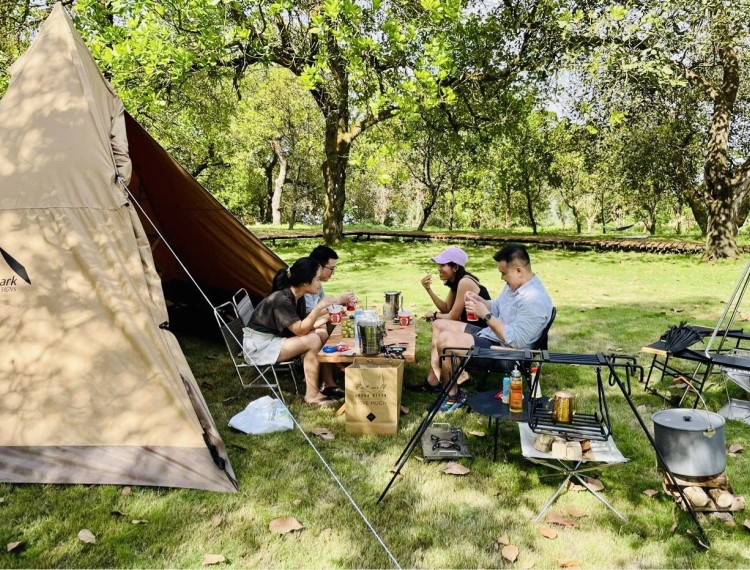 Photo: Tropical EGlamping
Recommendations for the best glamping sites:
CLassique Farm (Tra Vinh) is a famous camping site that is located on the vast green fields, and visitors can choose their tents with prices ranging from VND 150,000 (US$6,62) to VND300,000 (US$13,25) per person. CLassique Farm serves a wide variety of the best local dishes, with the prices ranging from VND199,000 (US$8,77) to VND500,000 (US$22,06). This place is loved for its convenient spot to watch the sunset in the chilling days of spring.
Tropical EGlamping (Dong Nai), located just about 100 kilometers from Ho Chi Minh City, is a new place that recently became known at the end of 2021. The camps are located on a high hill in the middle of the ancient cashew forest, separated from each other and the residential area below. Here, tourists can enjoy their own private space and beautiful panoramic views of Tri An lake.
2. Trekking, Mountain Climbing, and Cycling
Unlike traditional traveling activities, trekking, cycling, or mountain climbing require great physical strength and stamina to conquer the challenges and interact with nature around you.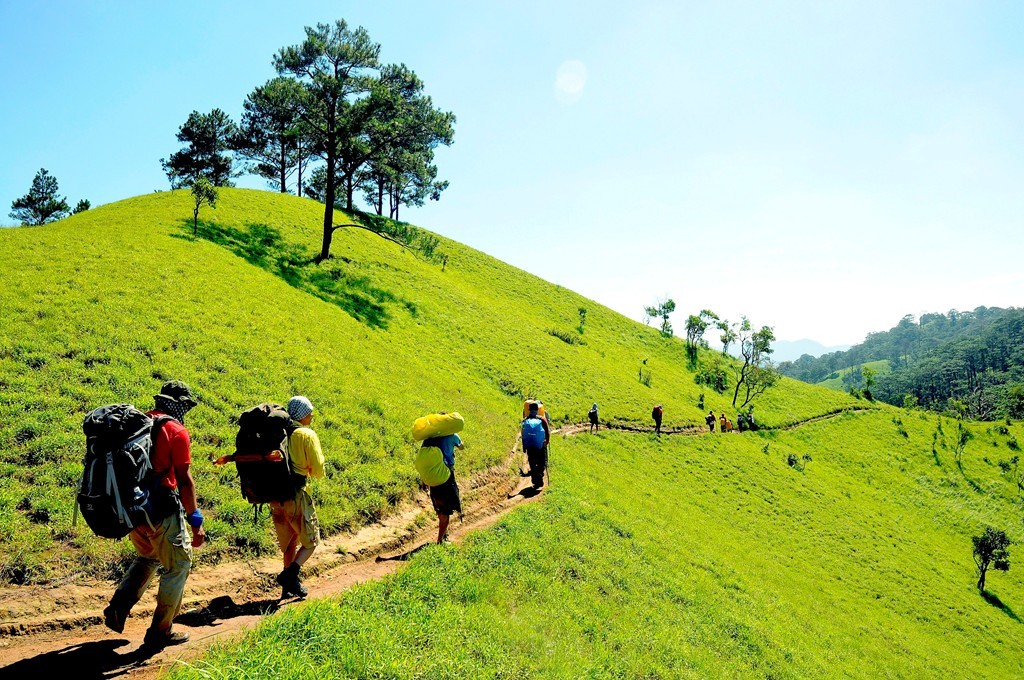 Photo: HoangPhu.vn
Aside from traveling on their own, tourists should choose the most recommended tour to ensure safety and save time preparing and planning for the trip. To avoid fatigue and exhaustion, you should exercise and improve your strength before the journey.
With a great length of 50 kilometers, Ta Nang – Phan Dung, which is located in Lam Dong and Binh Thuan is called the most beautiful trekking route in Vietnam. You will be experienced the best time of your life trekking with your friends and enjoying the majestic scenery of the pine forest, rice fields, and impressive green hills.
Lao Than Mountain (Y Ty, Lao Cai) is famous in the trekking community for its pristine nature and the dreamy sea of clouds. To reach the peak, you will have to conquer a route that is 2,862 meters. Trekking Lao Than is comparatively easier than many of the surrounding peaks.
3. A peaceful vacation with your family
After a hardworking year with many hardships, many families chose to have a long holiday away from the busy life and crowded cities.
Tourists in Ho Chi Minh City can experience staycation at different hotels and resorts right in the city. On the Lunar New Year, the number of tourists is not too crowded, and the price of accommodation does not increase compared to weekdays is an advantage for people who choose to spend their time at a tranquil staycation with their loved ones.
Photo: Dong Ngo
Phu Quoc (Kien Giang) is in its most beautiful season with sunny weather that is suitable for bathing and swimming on the beach. This will be a perfect choice for your holiday if you want to celebrate Lunar New Year on a peaceful island.
Best Western Premier Sonasea Phu Quoc, Fusion Resort, Dusit Princess Moonrise, etc, are some of the most recommended luxury resorts that you can choose from on your trip.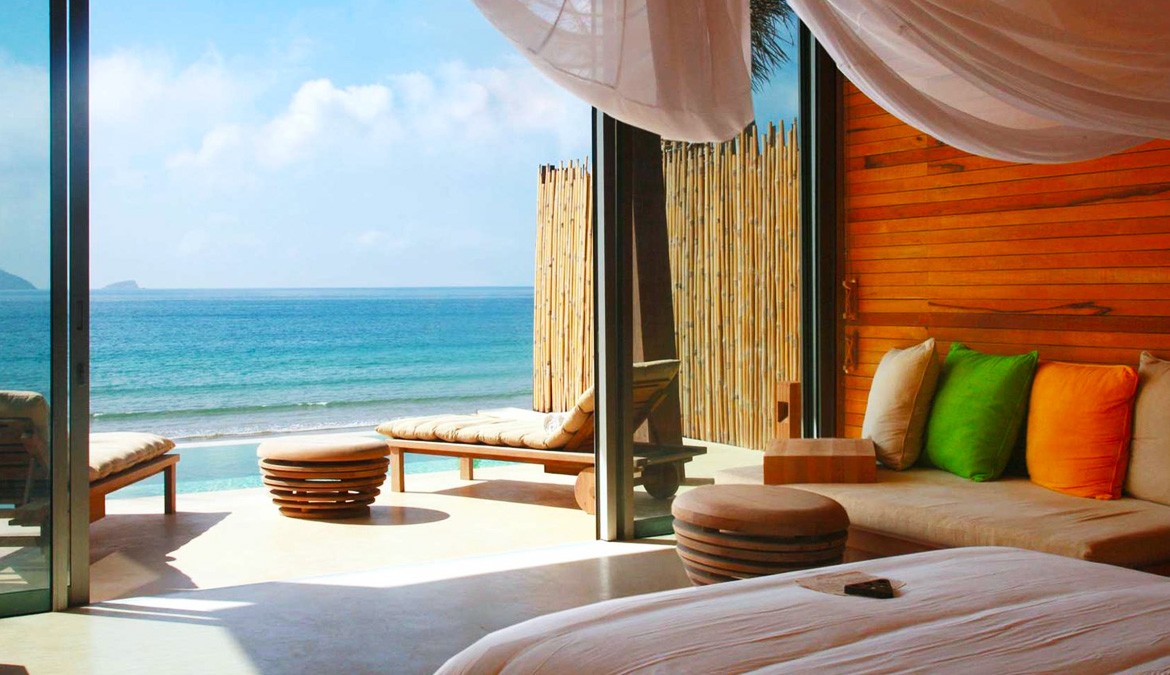 Photo: Indochina Tours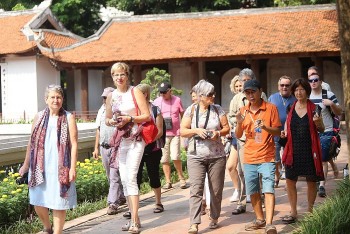 National
Vietnam News Today (May 24): Covid-19: Vietnam records 1,179 new cases, 3,862 recoveries on May 23; Foreign arrivals soar two months after border reopening; Vietnam, Cambodia boost defense ties; Heavy rain floods parts of northern Vietnam.