Top 3 Most Beautiful Streams in Vietnam
Yen stream, Au stream, and Nuoc Mooc stream are the three most beautiful of its kind in Vietnam that no one should miss visiting.
Yen stream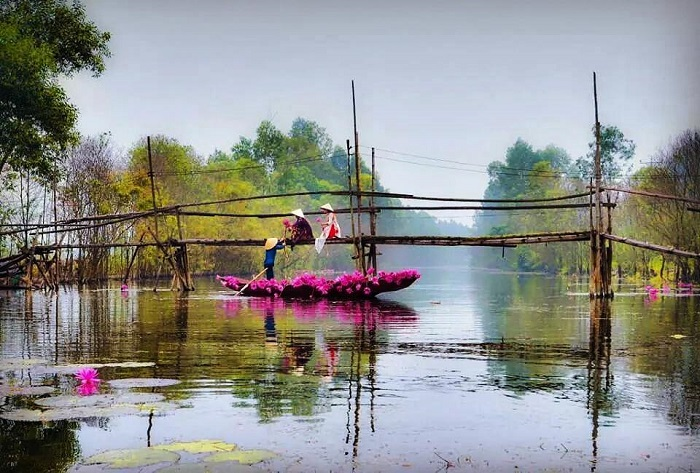 Photo: Banguyenz/via Dulich Vietnam
Yen stream is located in Huong (Perfume) Pagoda scenic relic in Huong Son Commune, My Duc District, Hanoi, Dulich Vietnam reported.
The stream, with a length of about 4 km, is one of the most beautiful of its kind in Vietnam.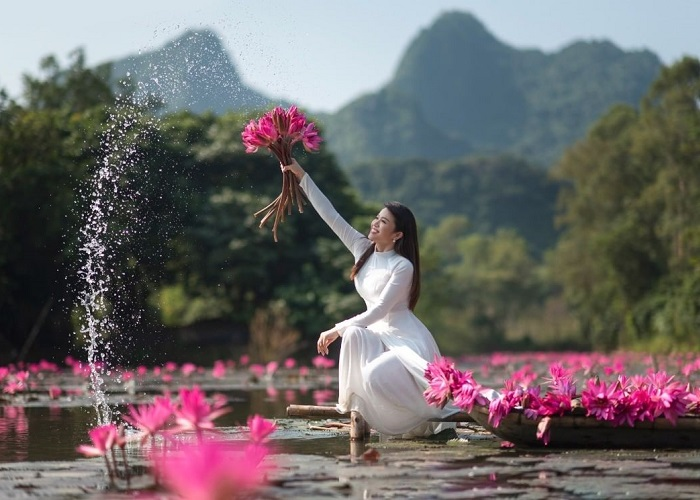 Photo: Luxurytraveldomestic
The only way to reach Huong pagoda is by taking a boat on Yen stream. It is an interesting journey since tourists will have the chance to contemplate the poetic and peaceful natural beauty.
Yen stream is believed to be beautiful at any season of the year, but it seems that autumn is the most beautiful when water lily flowers burst into full bloom.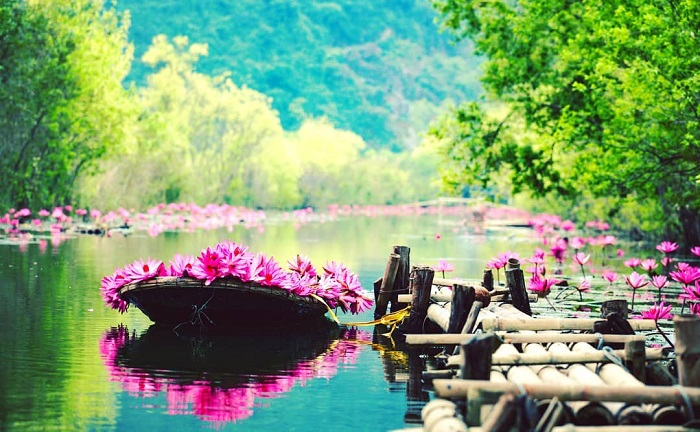 Photo: Xuanduongvan/via Dulich Vietnam
On blooming water lily flower season, Yen stream wears romantic garb which will surely take visitors' breath away.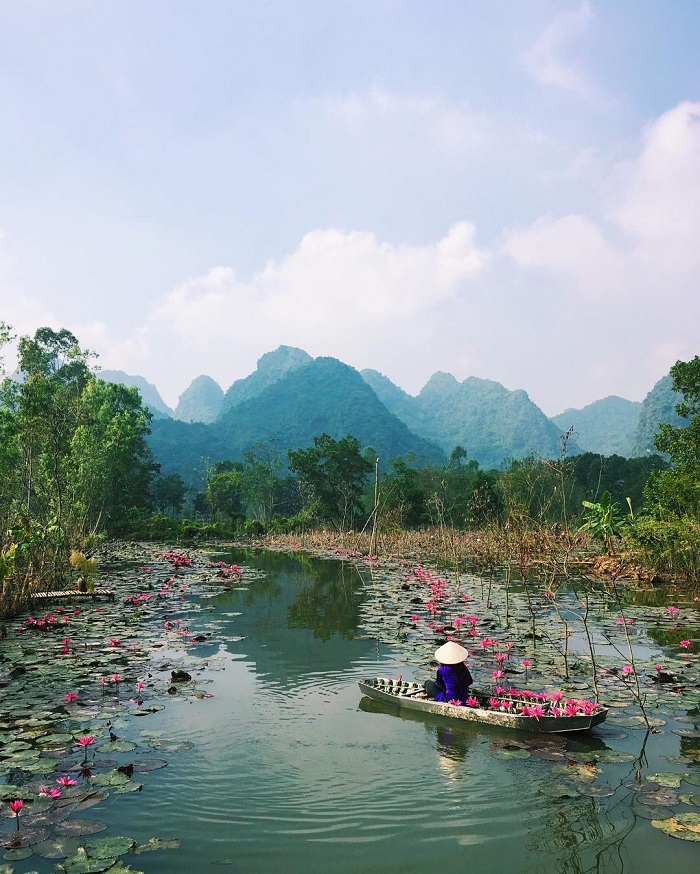 Photo: Myhanh.hoang19/via Dulich Vietnam
Adding to the already beauty of the Yen stream are undulating limestone mountain ranges and immense rice fields. Relishing the fresh air along with admiring magnificent landscapes is the best remedy to release stress after long busy days at work.
Au stream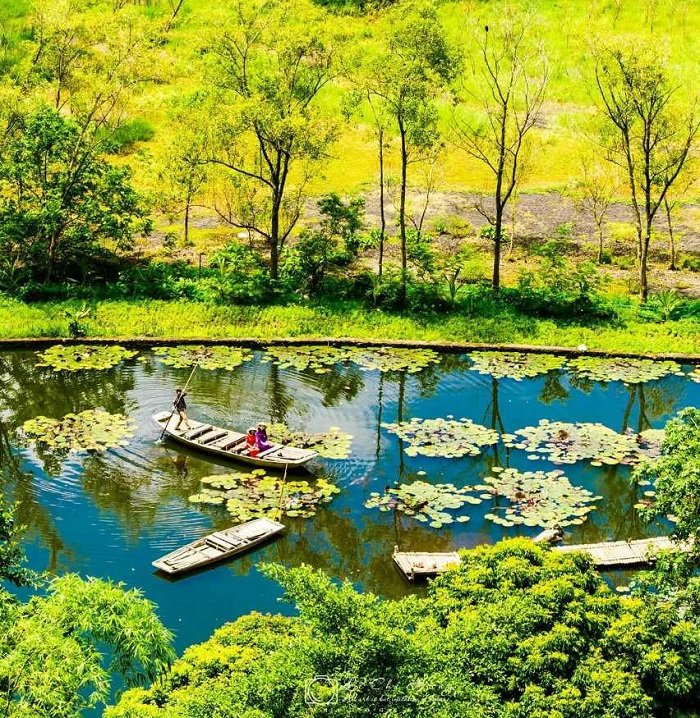 Photo: Baodansinh
Au stream is another "not-to-be-missed" destination in Vietnam. It is situated in Vinh An commune, Vinh Loc district, Thanh Hoa province, about 50 km from the Hanoi city center.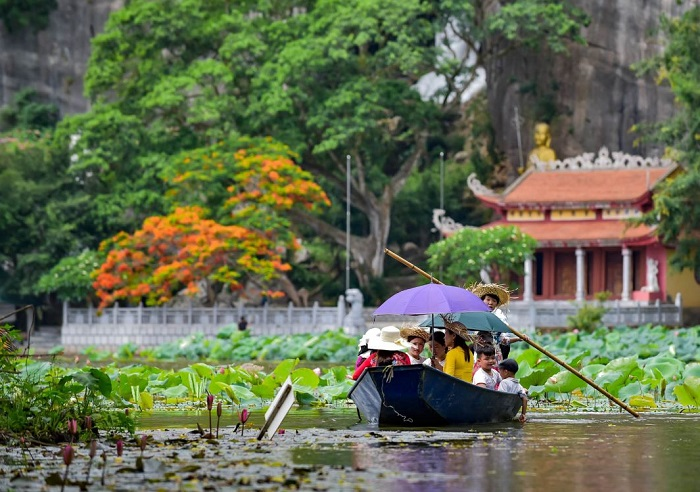 Photo: Amazing Vietnam
The name of Au stream derives from the fact that the local residents grow water caltrop near the stream. Water caltrop is a simple specialty in Vietnam's rural region.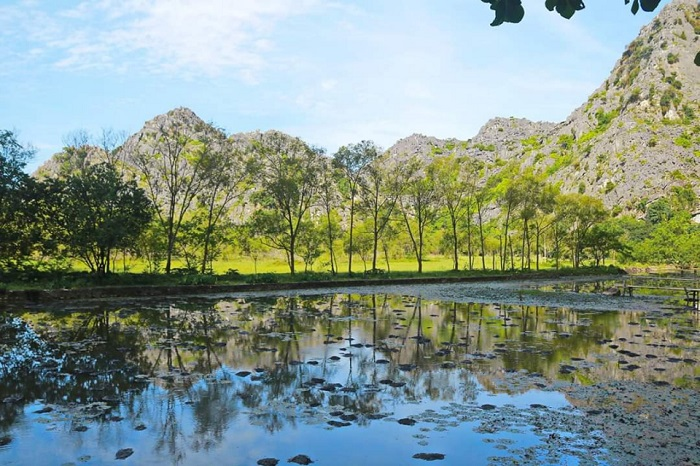 Photo: VOV
Like Yen Stream, Au stream is the most beautiful in autumn. In this season, the entire Au stream is dyed in the pink hue of glorious water lily flowers. Au stream has become an endless inspiration for photography enthusiasts.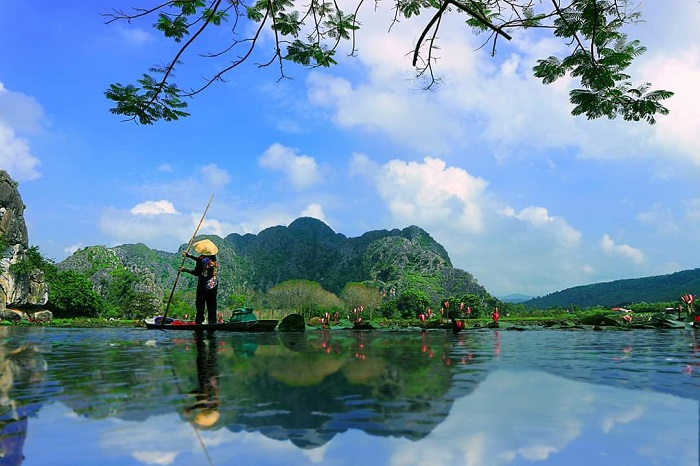 Photo: Danviet
Although Au stream is not as long as Yen stream, it boasts distinctive charm. Its dreamy beauty leaves a strong impression on anyone stepping on it for the first time. Surrounded by imposing karst mountains, many visitors agree that Au stream is as breath-taking as Trang An scenic Landscape Complex.
Nuoc Mooc Stream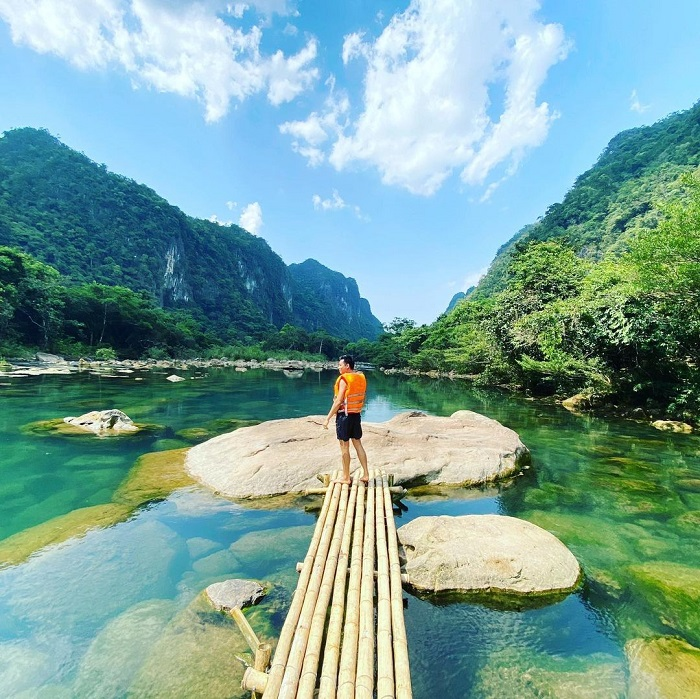 Photo: Minhdqu/via Dulich Vietnam
Nuoc Mooc stream stretches along 3 km of Chay River in Phuc Trach commune, Bo Trach district, Quang Binh Province.
It is covered by limestone mountains and dense old forests making it an ideal getaway from the summer heat of the central region.
Photo: Iamndh_/via Dulich Vietnam
Mooc spring owns emerald cool water and a serene atmosphere. The comfortable weather in Mooc spring is so appropriate for tourists to leisurely admire its natural beauty and take part in interesting experiences.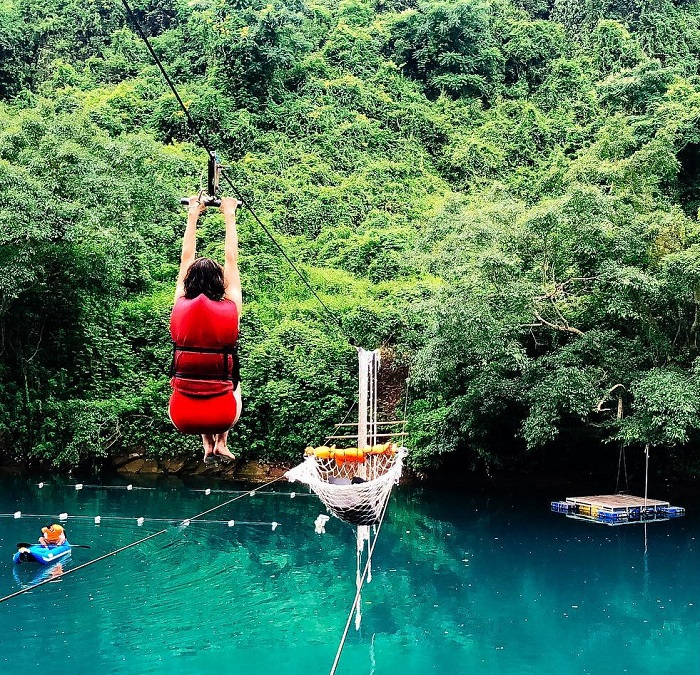 Photo: Gecko_blog via Dulich Vietnam
Besides dipping into the clear cool water, kayaking is also a favorite experience for many people. Each boat can carry from one to five people.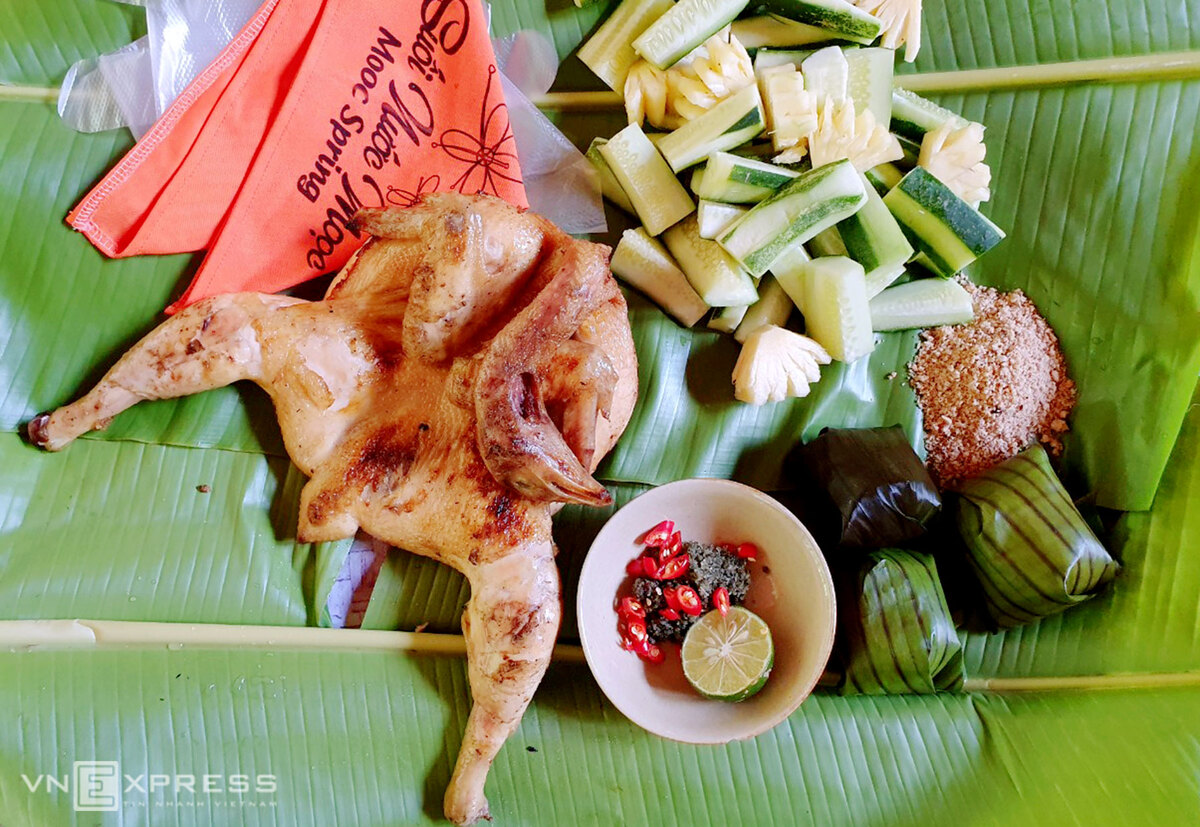 Photo: VNExpress
Coming to Mooc spring, don't miss out on the opportunity to savor specialties like grilled chicken, grilled pork, fried stream fish with rice balls, and sticky rice.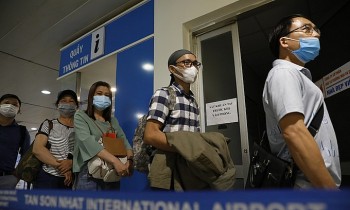 Focus
Over 55.5 million people in Vietnam have now been fully inoculated, while more than 73.8 million people have received at least one dose of Covid-19 vaccine.