Top 3 Most Gorgeous Flower Villages To Enjoy Your Tet Holiday
Sa Dec, Cai Mon, or Tan My Chanh flower villages are the favorite tourist destinations during Tet holiday.
The provinces of the Southwest regions are ideal for tourists seeking a peaceful Lunar New Year trip far away from hustle cities.
If you are going to spend a day in Tien Giang, do not forget to visit Tan My Chanh flower village in Phu Tho.
People have been planting flowers and keeping the tradition for more than 30 years.
Before the Tet holiday, visitors from all around Vietnam flock to Tien Giang to witness the colorful flower gardens and a variety of different flowers such as cockscombs, marigolds, daisies, and periwinkles.
Every year, thousands of flowers are transported all over Ho Chi Minh City and local areas as demand for Tet flowers surges.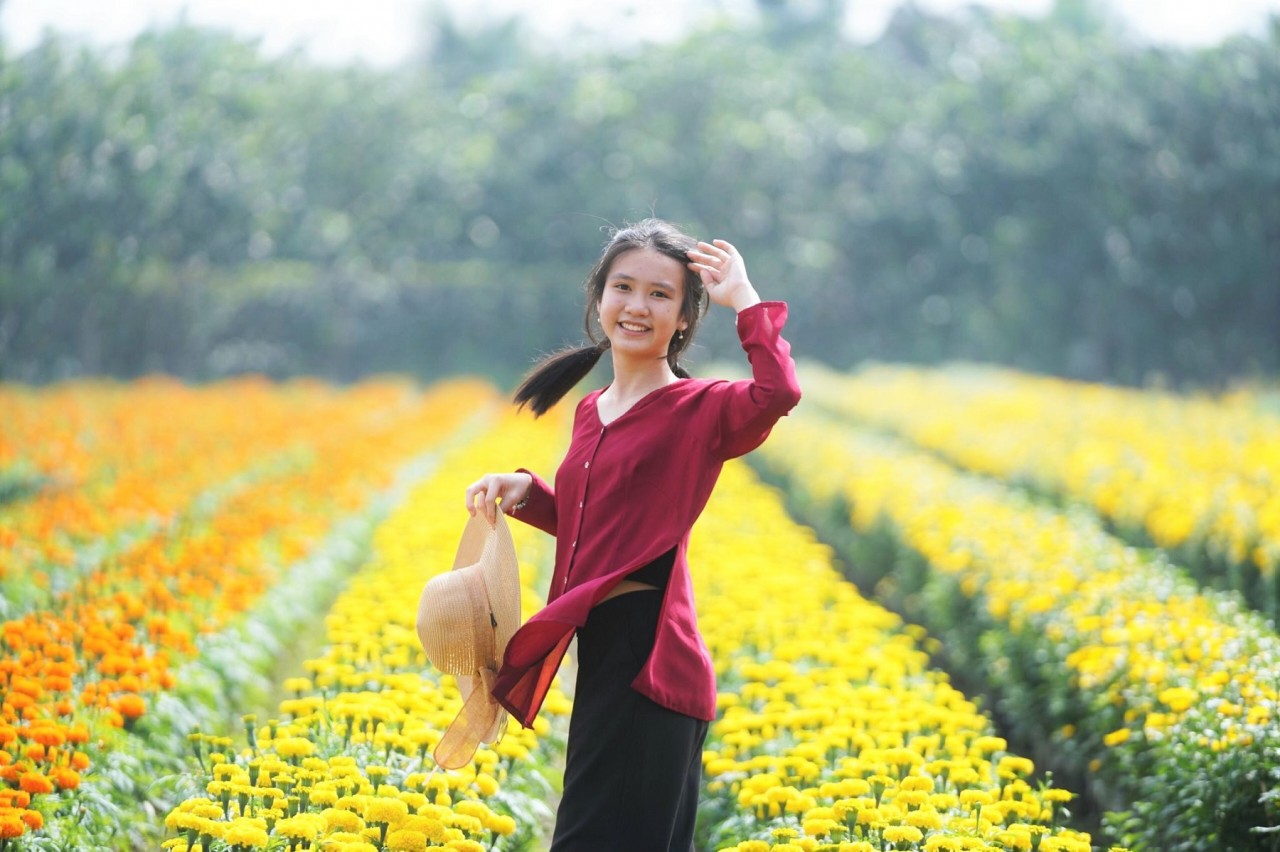 Tourists visit the flower gardens at Tan My Chanh flower village. Photo: TSTourist
The flower village is located about 80 kilometers from Ho Chi Minh City and takes about two hours' drive. Tourists can visit and take photos of the village, and buy flowers from the nearby shops at a reasonable price.
Aside from the village, there are also famous tourist destinations in Tien Giang such as Thoi Son islet, Vinh Trang pagoda and Cai Be floating market.
Cai Mon flower village, which is located about 100 kilometers from Ho Chi Minh City in Cho Lach district, Ben Tre Province, is currently the most well-known destination of the Mekong Delta with various kinds of beautiful blooming flowers. This is one of the two largest flower capitals in the South.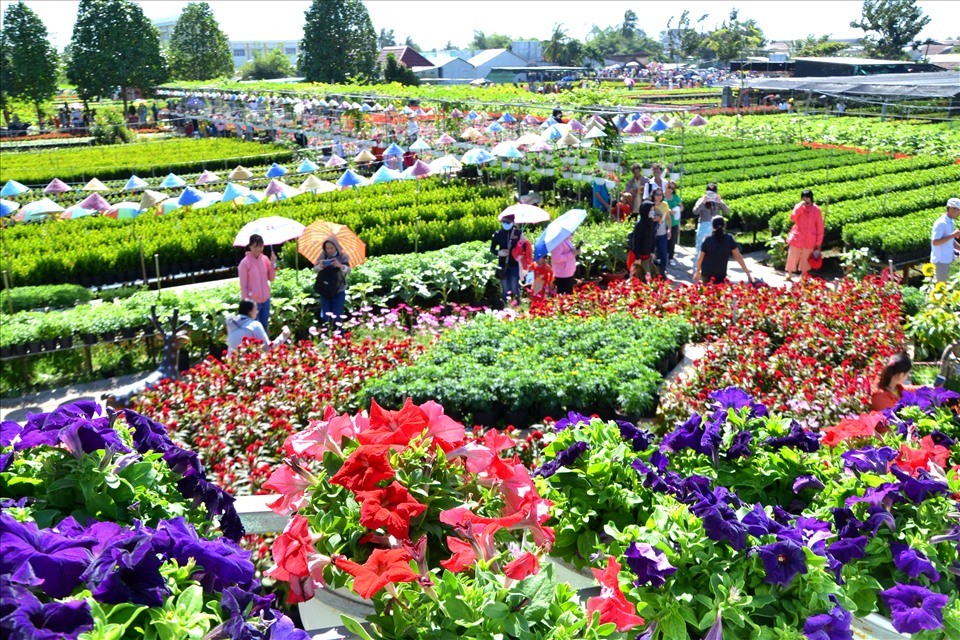 Photo: Bao Lao Dong
Tourists who visit the flower villages at Phu Son Commune are advised to stay away from the flower bushes so they will not be damaged.
If you want to have some gorgeous Instagram photos with traditional Vietnamese outfits or Non La, you will need to arrive early in the morning or at noon.
Recently, Cai Mon flower village has opened its tram service to visit the flower houses. Cho Lach district, Ben Tre is also famous for many fruit gardens with various kinds of ripe, sweet fruits that add more exciting experiences to your Tet holiday trip.
Photo: Hoang Anh
Sa Dec flower village, which is the flower capital of Sa Dec city, Dong Thap Province, is in its most beautiful season and is always crowded with guests. Located about 150 kilometers from Ho Chi Minh City, the flower village is well-known for thousands of kinds of flowers, with the raspberry chrysanthemum being the star that attracts most people.
At the flower village, tourists can visit using the tram service or by motorbikes, take pictures with the flower gardens, enjoy fun activities at the amusement park, and taste the best local dishes that the place has to offer.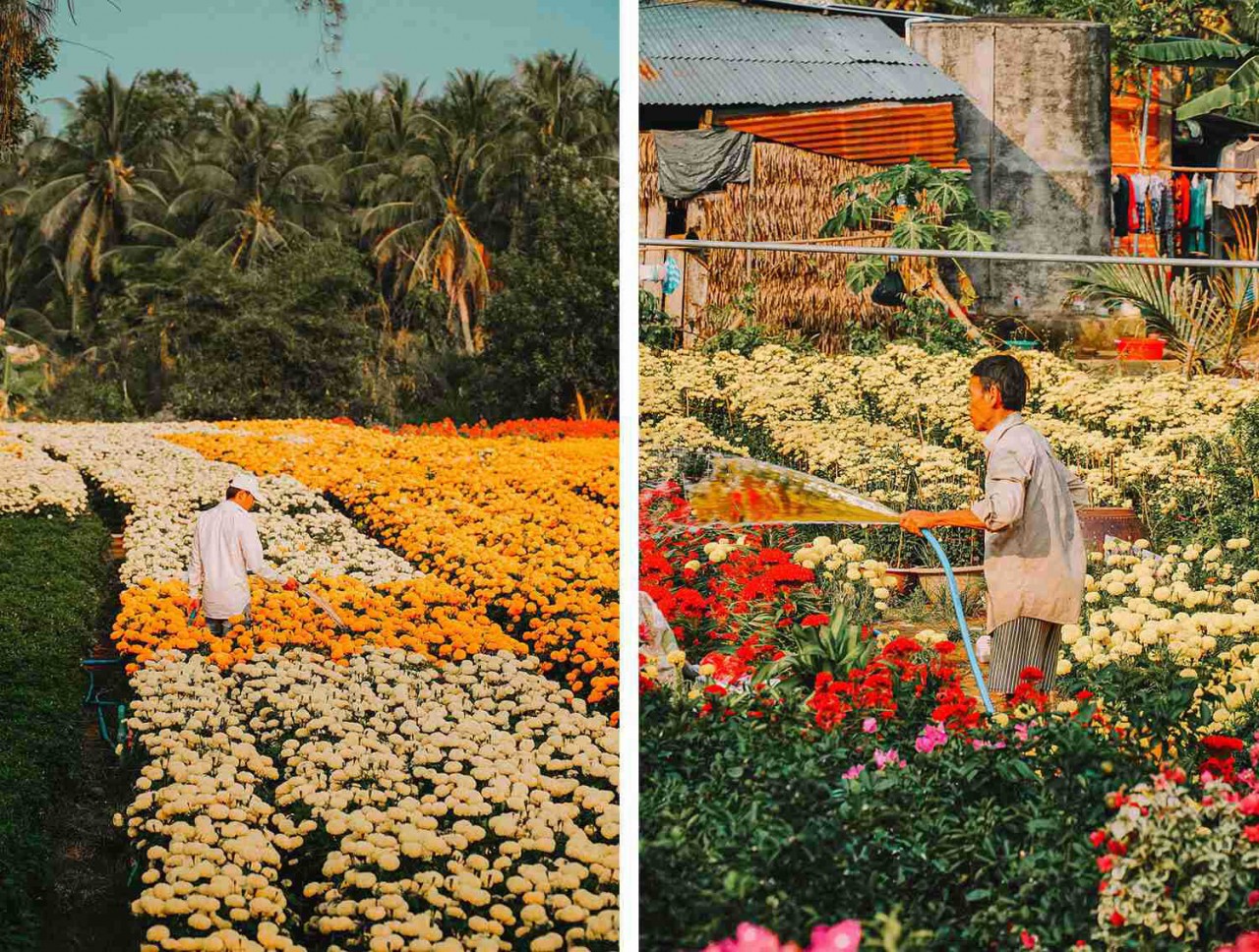 Photo: Hoang Anh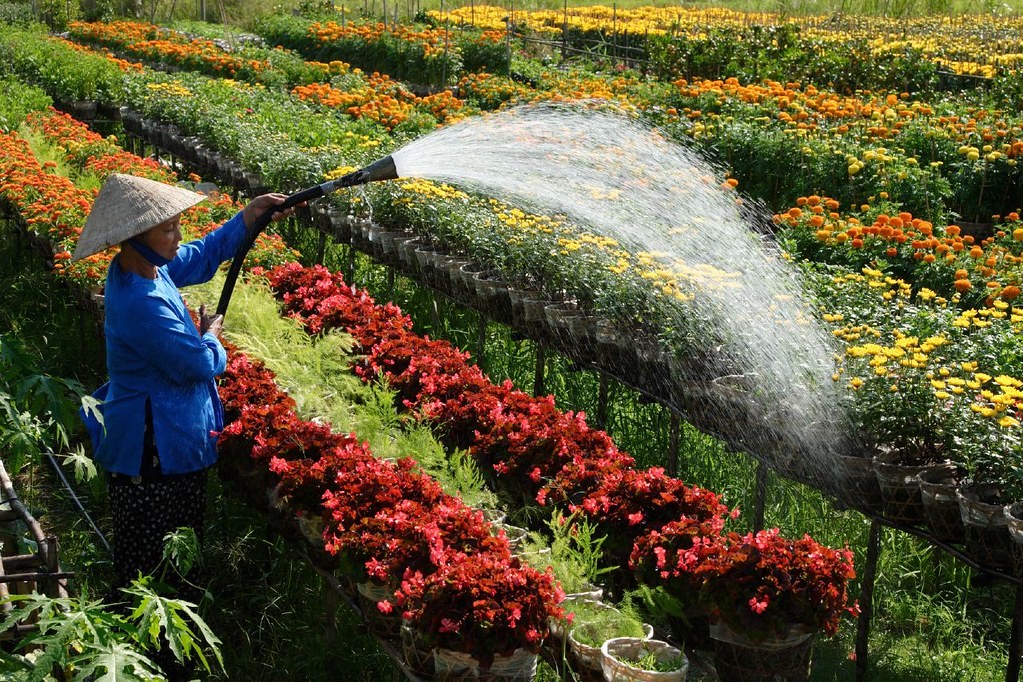 Photo: thamhiemmekong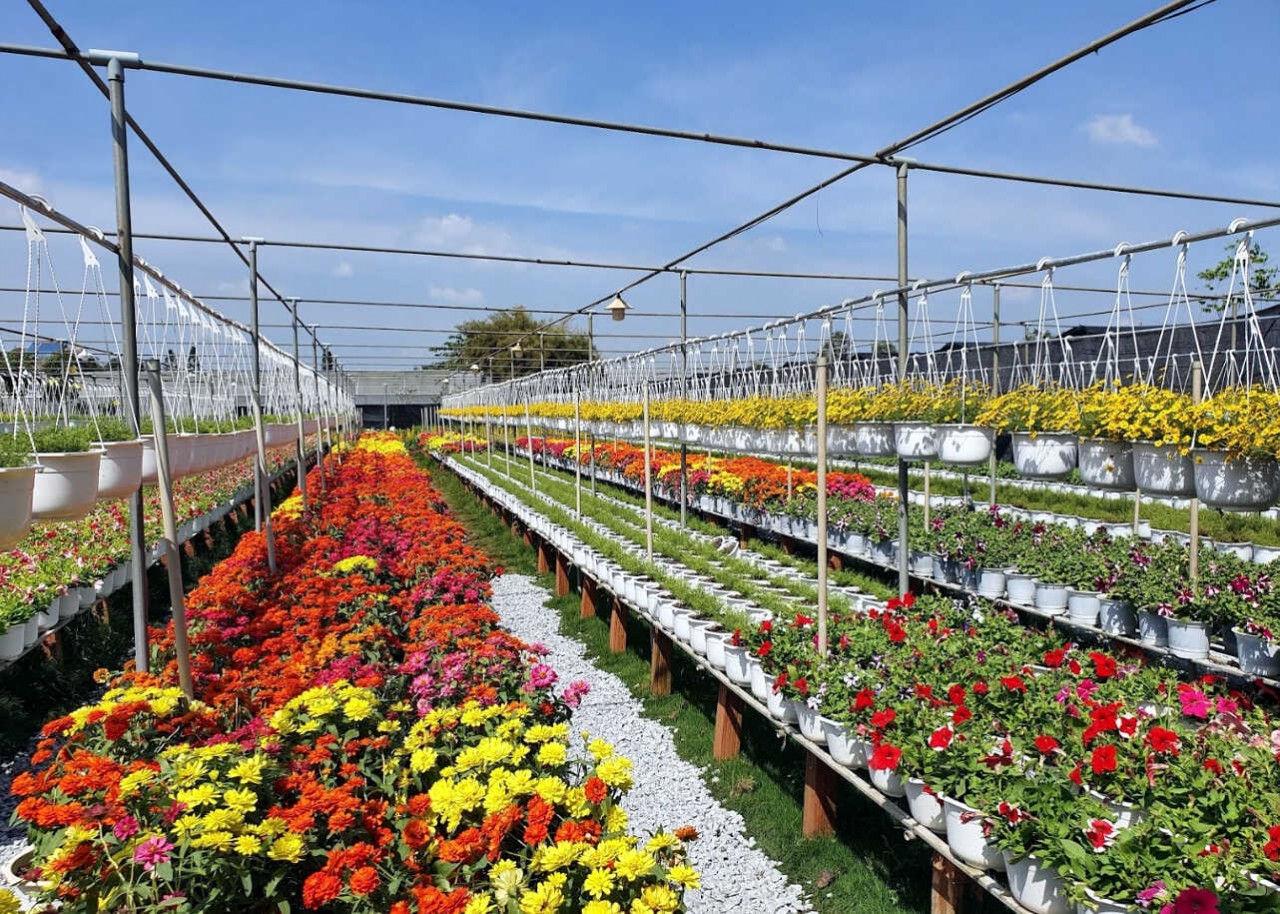 Photo: thamhiemmekong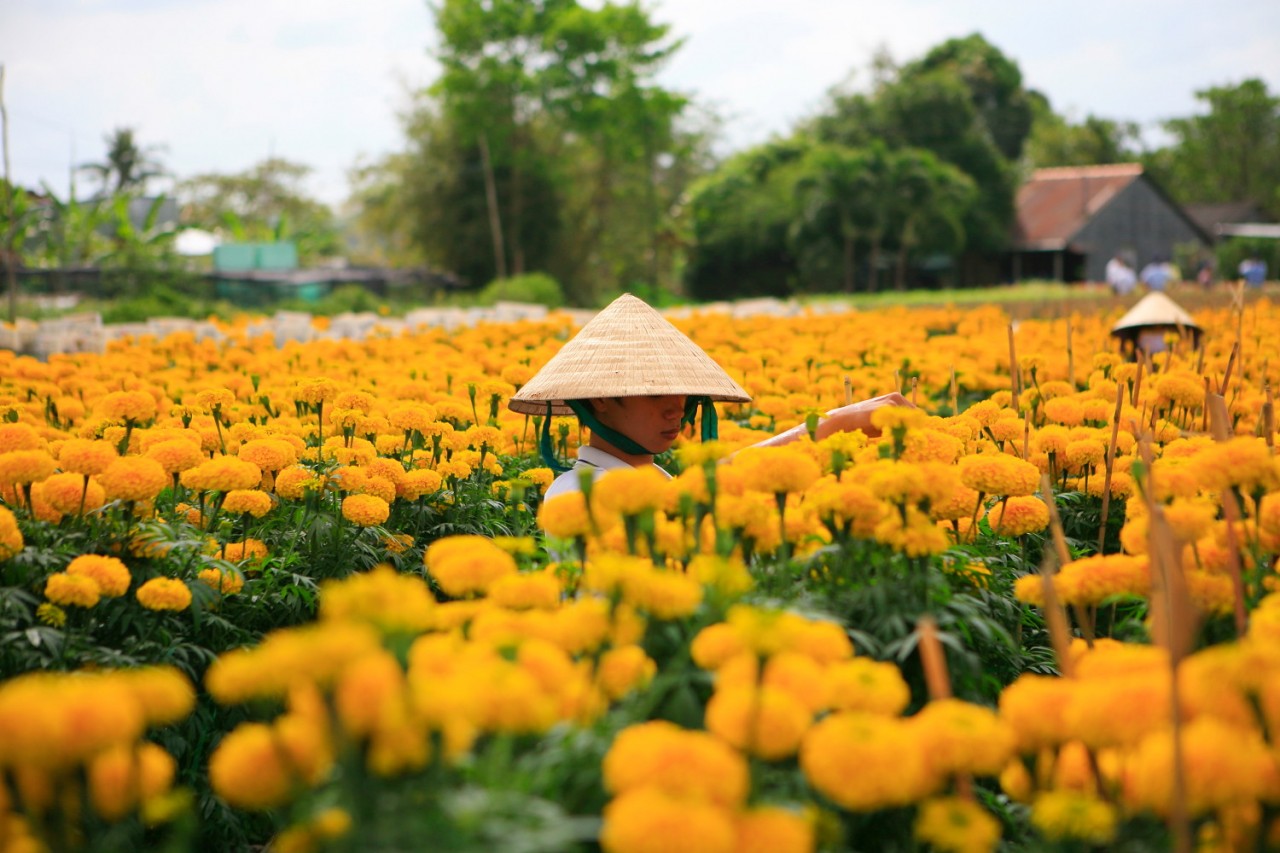 Photo: thamhiemmekong
Friendship
In Da Nang, the Vietnam-Laos Solidarity and Friendship Year 2022 was celebrated on July 2. Collectives and individuals of the Lao Women's Union were also awarded medals of Vietnam.