Top 5 Beautiful Camping Spots For Wintertime In Quang Ninh
In recent years, Quang Ninh has been a favorite destination for tourists and trekkers to explore the wilderness spots and camping sites such as Binh Lieu, Phuong Hoang – Uong Bi mountain, etc.
1. Stunning Binh Lieu reed fields
In the last days of October, tourists flock to Binh Lieu to witness and take beautiful check-in pictures of the gorgeous, stunning white reed fields covering the vast hills.
Binh Lieu is located in the Northeast of Quang Ninh, about 280km from Hanoi and 120km from Ha Long. The winding road to the region is quite narrow and sloppy on rainy days, but the wide concrete surface makes it easier to drive on.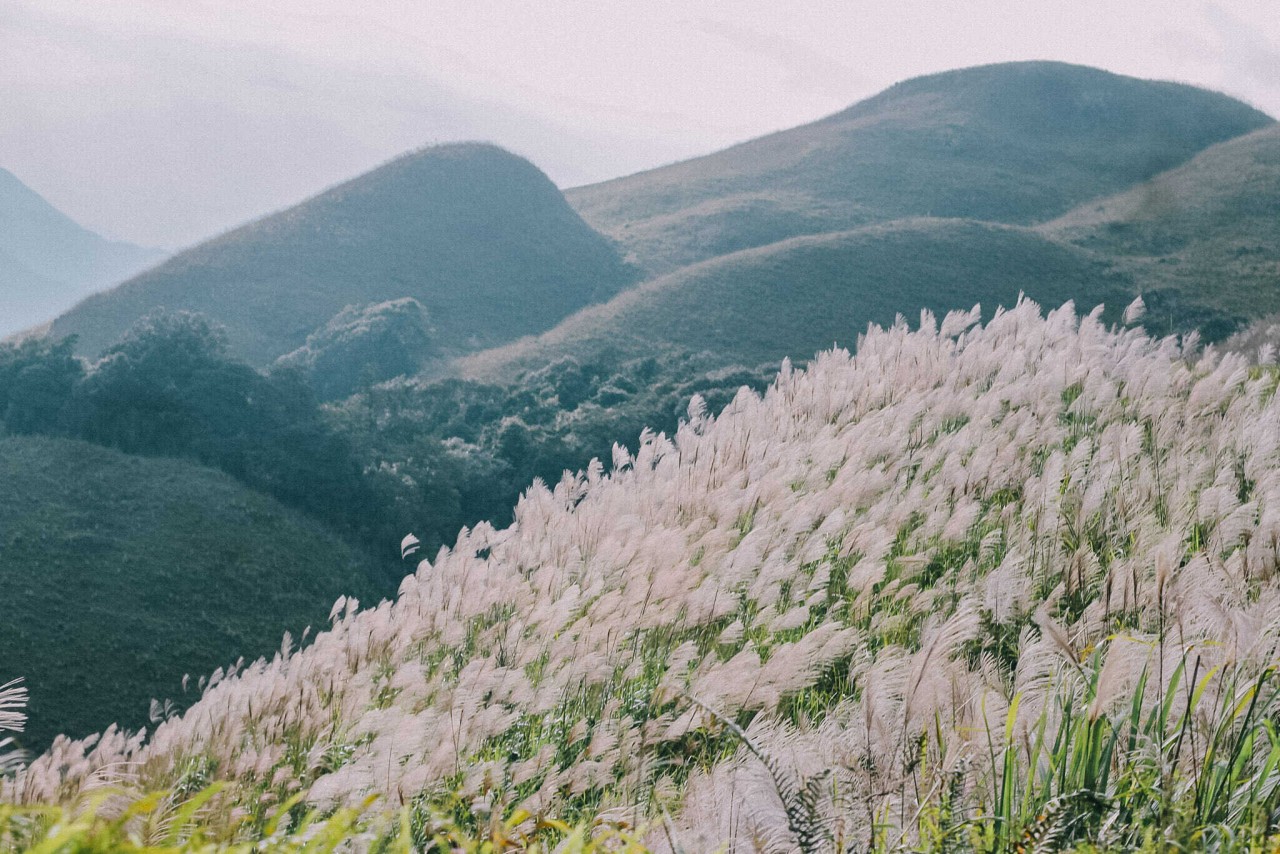 Photo: Nguyen Duc Cong
From the end of October month, the vast reed flowers blooming create lovely scenery along the hillsides. To reach the fields, tourists will have to pass a small, rocky, and sloping pathway that becomes narrower once it gets higher towards the hills.
According to the experienced trekkers, visitors are advised to stay back in Binh Lieu for at least 2 days and one night, in order to fully capture the beauty and magical moments of the reed fields.
While exploring the reed fields, tourists also have a chance to "check-in" at the sacred boundary stones (1297, 1326, 1300, and 1305), with the most challenging hike being to conquer 13055 boundary stones, which is the highest point. Tourists will have to climb a long, narrow, and steep trail that is referred to as "The Dinosaur's Spine".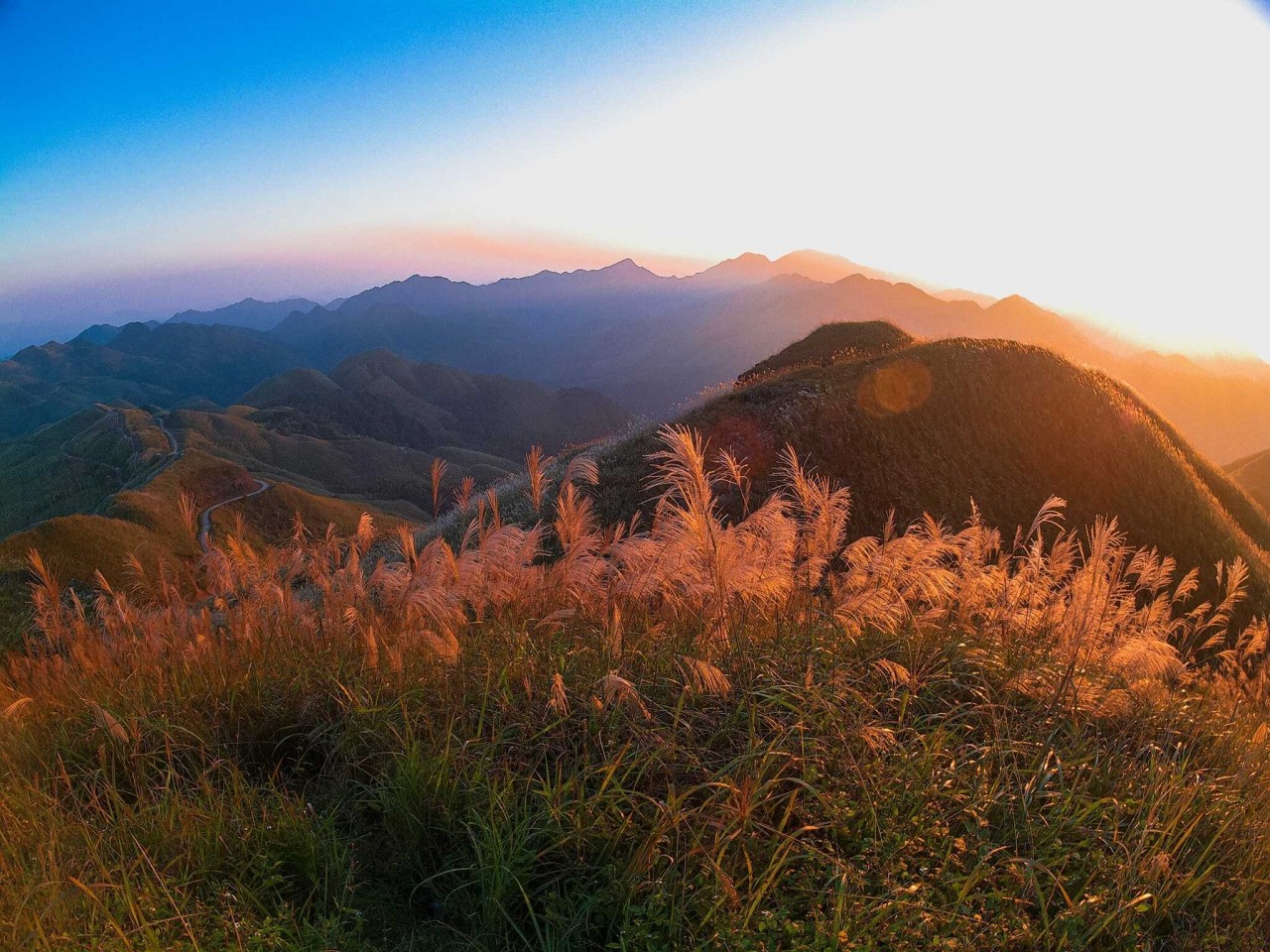 Photo: Nguyen Duc Cong
"Dinosaur's spine" is the name of the Vietnam – China border patrol road, which is about 3km long with more than 2,000 steps. Even though the surface has been paved with concrete to make it easier to walk, it is still a big challenge to visitors.
Binh Lieu is a new tourist attraction of Quang Ninh. There are plenty of beautiful spots that tourists can explore, such as Khe Tien Waterfall, Song Mooc Village, Luc Na Temple, Na Lang bridge, and Cao Ly mountain.
2. Cao Ly Mountain, Binh Lieu
Cao Ly mountain stretches more than 40km2 in length. The average temperature on the mountain is 4 Celcius Degree lower than Binh Lieu town, and 6 Celcius Degree lower than Ha Long. In some areas on the mountain, tourists can see thick clouds covering the whole sky, which is a perfect condition for "cloud hunting".
Photo: Lam Anh Nguyen
Tourists can enjoy camping and cooking BBQ at the foot of Cao Ly mountain. When the sun rises, it will only take them about 40 minutes to climb to the top of the mountain, and the cool weather makes the hike comfortable.
Once you reach the peak, all the tiredness and exhaustion will disappear and is replaced by the joy of immersing yourself in the morning sunlight and watching charming villages hidden in anise and cinnamon forest.
3. Chong Mountain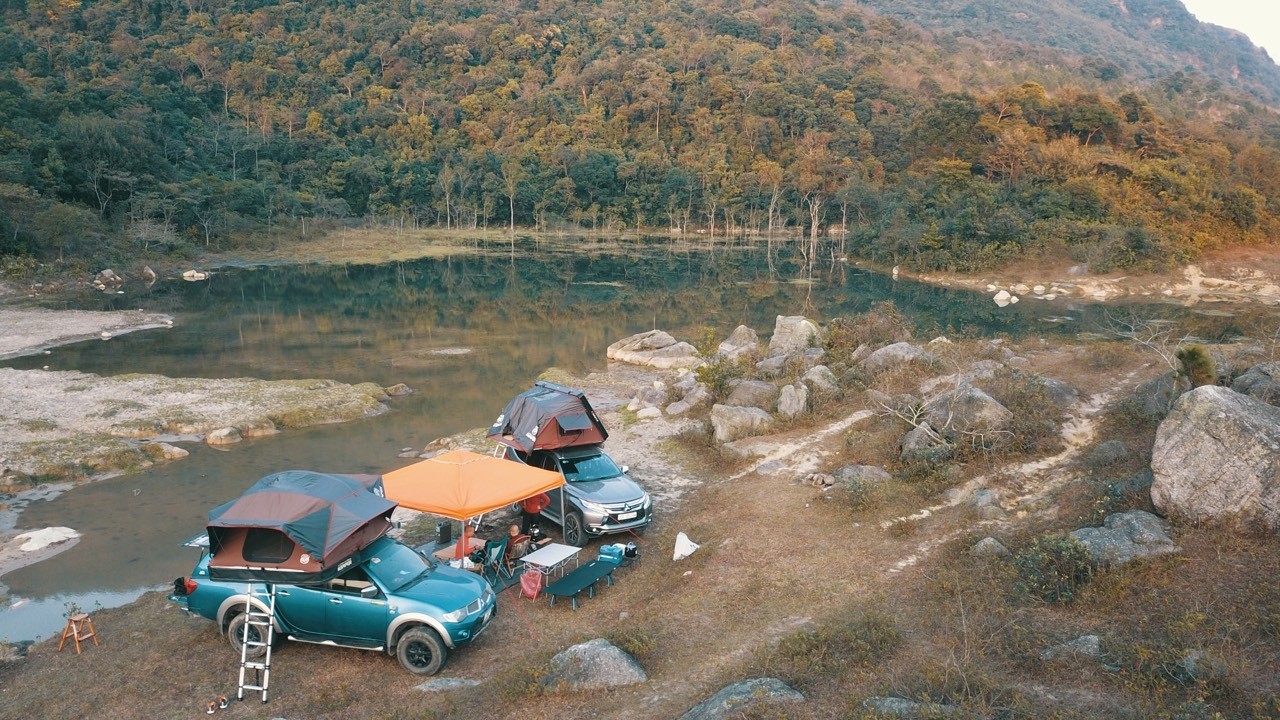 Photo: Pham Tuan Dat
At the foot of Bao Dai Mountain, located in Binh Khe Commune, Quang Ninh, there is a strange place called Chong Mountain.
There are not so many trees on the mountain but huge gray rocks, piling on top of each other, some are stacked vertically like a pen drawing on the blue sky. The local villagers named it "Chong Mountain" (Chong means rocks piled on top of each other). To be able to reach the area, tourists need to travel about 120km from Hanoi.
Chong Mountain possesses a pristine and wild beauty, with a cool temperature that is suitable for camping. In the last months of the year, this place is often crowded with tourists coming for a relaxing camping trip.
4. Phuong Hoang Mountain, Uong Bi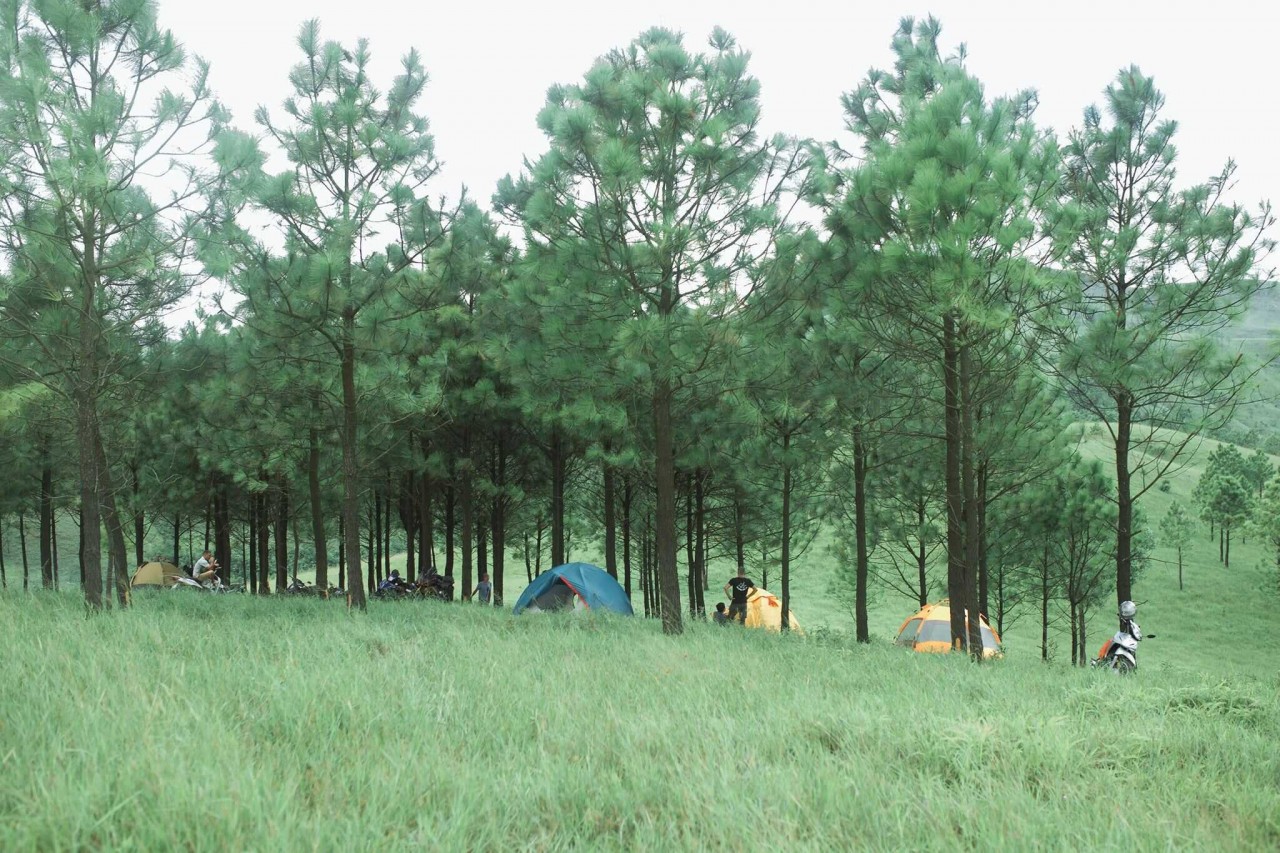 Photo: Tour Cắm Trại Quảng Ninh - CampingTour
Phuong Hoang mountain range, which is located in Bac Son ward, about 8km from the centre of Uong Bi. The mountain has an altitude of 455m with cool temperature, and thick fog covers the pathway in the early morning.
Each season here has its own distinctive beauty and characteristics. The hiking path to Phuong Hoang mountain is steep and rocky, and tourists are advised to wear light clothes with comfortable shoes. They are also warned not to throw trashes around the camping area and follow guidance on fire safety and fire prevention.
5. Binh Huong Hill, Uong Bi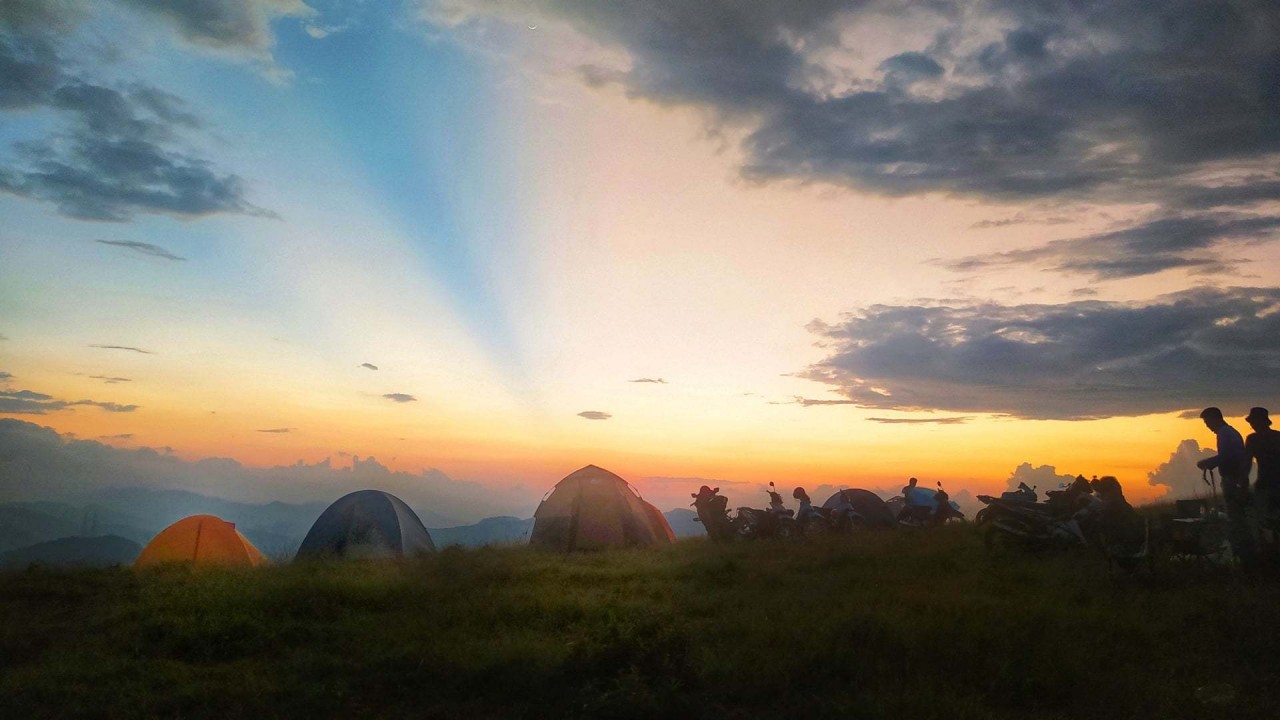 Photo: Quang Duc
Binh Huong is a mountain range located in Vang Danh ward, Uong Bi, Quang Ninh, and has an altitude of 470m. This place is an ideal destination at the end of the year when the weather is not too cold and the cool temperature makes it perfect for a camping holiday and taking beautiful check-in photos of the vast hill and forests.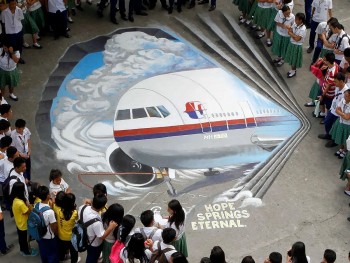 World
The world might never know what really happend when these planes went off the radar. Let's take a look at some of the unsolved mysteries of aircraft disappearances.