Top 8 impressive National Parks in Vietnam
The vast green space in these eight national parks is home to giant caves, impressive mountains, beautiful coastlines, and evergreen forests that capture the heart of visitors.
(Video: VNA)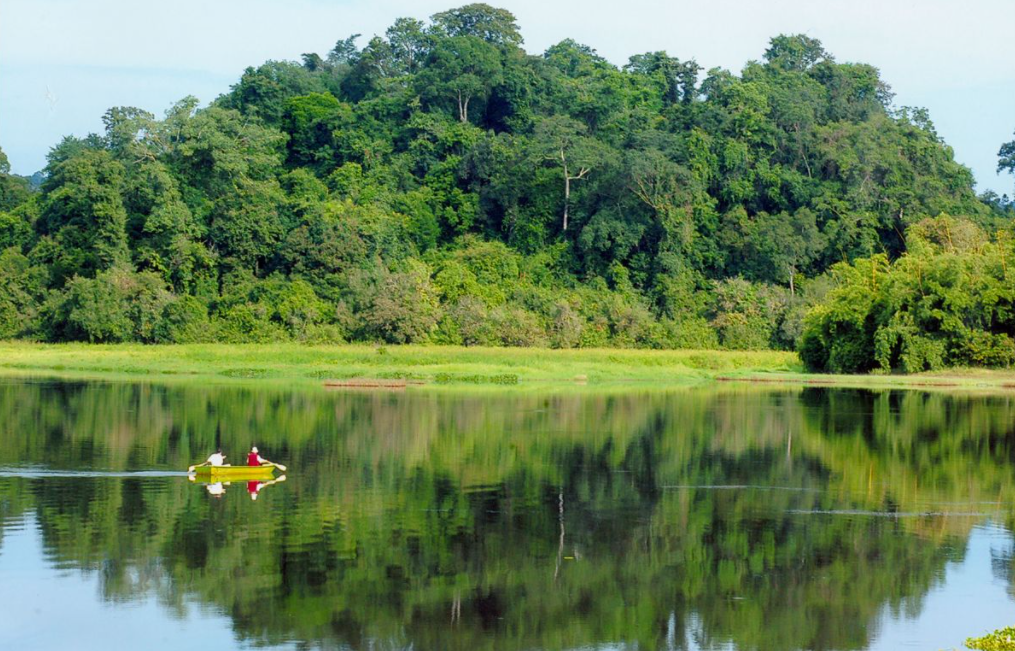 Cat Tien National Park. (Photo: Cmego)
Cat Tien National Park
One of the outstanding natural treasures of southern Vietnam, the 72,000-hectare Cat Tien National Park comprises an amazingly biodiverse region of lowland tropical rainforest, and the hiking, mountain biking, and bird-watching here are some of the best in the country.
Located in the southern province of Dong Nai around 150 kilometers north of HCMC, Cat Tien National Park, has become a major tourism destination. The Cat Tien National Park is part of the wet tropical forest complex and one of the specious natural forests remaining in Vietnam. Its worldwide importance has also been recognized. In 2001, the park was listed by UNESCO as the 411th biosphere reserve zone in the world, according to VN Express.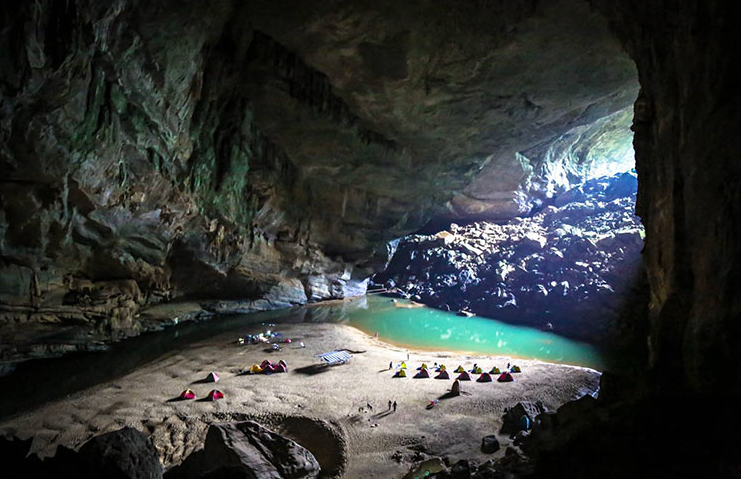 Phong Nha - Ke Bang National Park. (Photo: World Nomad)
Phong Nha - Ke Bang National Park
The Phong Nha-Ke Bang National Park, inscribed on the World Heritage List in 2003, covered 85,754 hectares. With this extension, the site covers a total surface area of 123,326 hectares (a 46% increase) and shares a boundary with the Hin Namno Nature Reserve in Laos, according to UNESCO.
The Park's landscape is formed by limestone plateaux and tropical forests. It features great geological diversity and offers spectacular phenomena, including a large number of caves and underground rivers. The site harbors a high level of biodiversity and many endemic species. The extension ensures a more coherent ecosystem while providing additional protection to the catchment areas that are of vital importance for the integrity of limestone landscapes.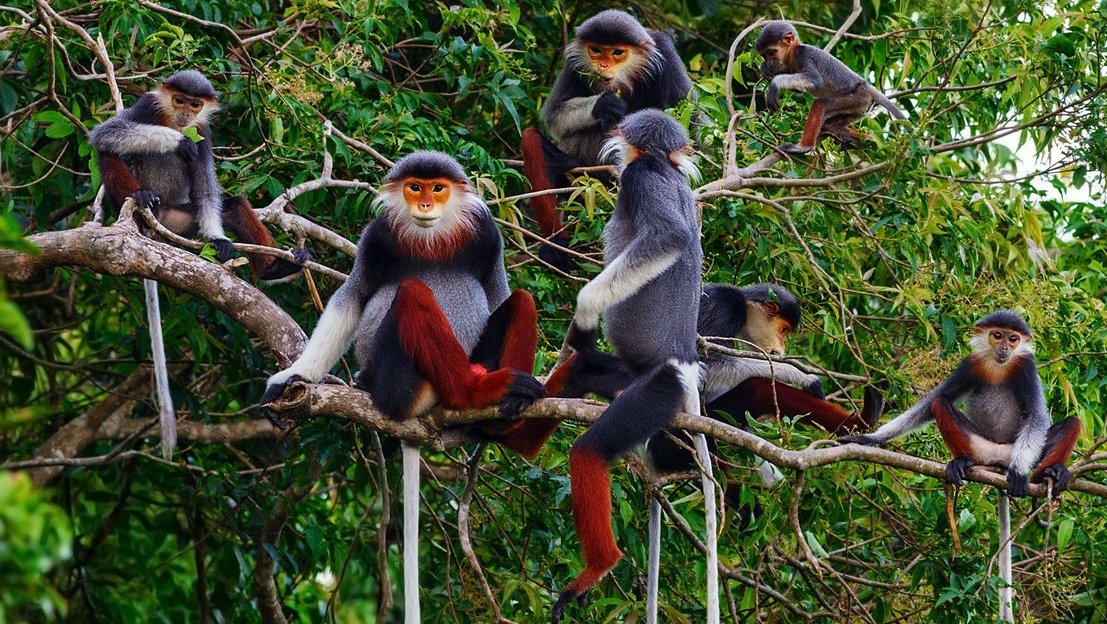 Cuc Phuong National Park. (Photo: Asia Eye)
Cuc Phuong National Park
Established in 1962, Cuc Phuong is the oldest national park in Vietnam. Located only 120km southwest of Hanoi and nestled between the provinces of Ninh Binh, Hoa Binh, and Thanh Hoa, Cuc Phuong boasts an engaging cultural and wildlife heritage and enchanting scenery.
Magnificent Limestone Mountains rise up majestically from the green rice-terraces and traditional stilt houses of the Muong hill tribe. Covered in a dense forest, this landscape forms the habitat for some of Asia's rarest animal and plant species. It is no wonder that researchers, naturalists, enthusiasts, and conservationists alike are drawn to this corner of the world.
The ancient forest harbors over 2234 vascular and non-vascular plants, 122 species of reptiles and amphibians, and 135 species of mammals, including the Clouded Leopard, Delacour's Langur, Owston's Civet, and Asian Black Bear. There are also an incredible 336 documented bird species. Visitors in April and May should be blessed with the chance to see literally thousands of vibrant butterflies.
Phu Quoc National Park. (Photo: Vietnam Discovery)
Phu Quoc National Park
Situated in the North-East of Phu Quoc Island and the Northern and Eastern boundaries with the coastline, Phu Quoc National Park covers 31,422 ha, accounting for 70% of the area of Phu Quoc Island, which is regarded as a precious thanks to the prosperity of natural beauty.
According to director Pham Quang Binh, Phu Quoc National Park is located on an island that has a mixture of continental and coastal climate, creating a rich ecosystem of primeval, secondary, and indigo forests. Its indigo forests are distributed in the wetlands or the lowlands that are flooded in the rainy season and sloping hills, according to Vietnam Discovery.
Visiting Phu Quoc, travelers can have a chance for sightseeing of historical sites; admiring with veneration beauty spots of streams, forests, caves and grottoes, beaches, coral reefs, and mountains, etc. as well as visiting the villages famous for making sauces and know about a special species of Phu Quoc dog.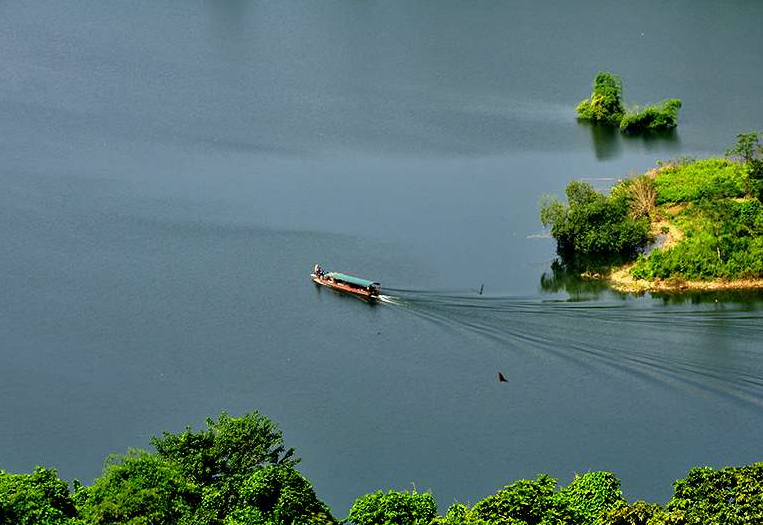 Ba Be National Park. (Photo: Ba Be National Park Homepage)
Ba Be National Park
For a sightseeing tour of the northeast region, a fantastic place to start is Ba Be National Park in Ba Be District, Bac Kan Province. There is a huge amount to explore here, with a vast variety of flora and fauna - including many species of butterflies - as well as interesting geology and landscapes to discover.
Ba Be National Park has featured in hundreds of newspapers, magazines, forums, and blogs, but nothing can prepare you for experiencing its intoxicating landscapes and clear waters first hand. The lakes have a lot to offer, including waterfalls, rivers, valleys, lakes, and caves all set amidst picturesque landscapes. From Ba Be Lake, tourists can also visit other neighboring attractions such as Dau Dang Fall, Puong Cave, and Tien Pond.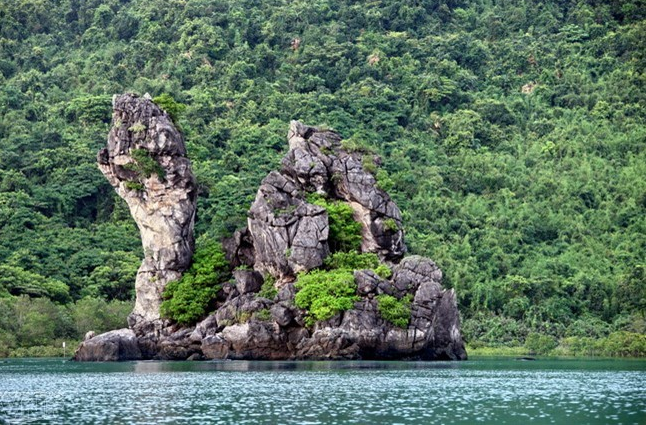 Bai Tu Long National Park. (Photo: Vietnam Tourism)
Bai Tu Long National Park
Bai Tu Long National Park belongs to the well-known Ha Long Bay – a world cultural heritage, Bai Tu Long National Park will bring you amazing feeling and unforgettable experience.
Established in 2001, surrounded by gigantic rocky limestone mountains, the park covers 15,783 ha, including 6,125 ha of island land and 9,658 ha of tidal land on Ba Mun, Tra Ngo Lon, Tra Ngo Nho, Sau Nam, Sau Dong, Dong Ma, and more than 20 other small islands. Apart from its biological diversity, the park boasts wonderful natural landscapes, intact beaches, archaeological sites of ancient Vietnam, and vestiges of the former busy trading port of Van Don.
The eco-tourist site is now the home to 672 species of terrestrial plants and 178 aquatic floral species, of which 11 species have been listed in Vietnam's Red Book of endangered species. It also boasts 170 species of terrestrial animals, including nine species listed as endangered in Vietnam's Red Book; 119 species of fish; 132 species of invertebrate animals; and 106 species of corals.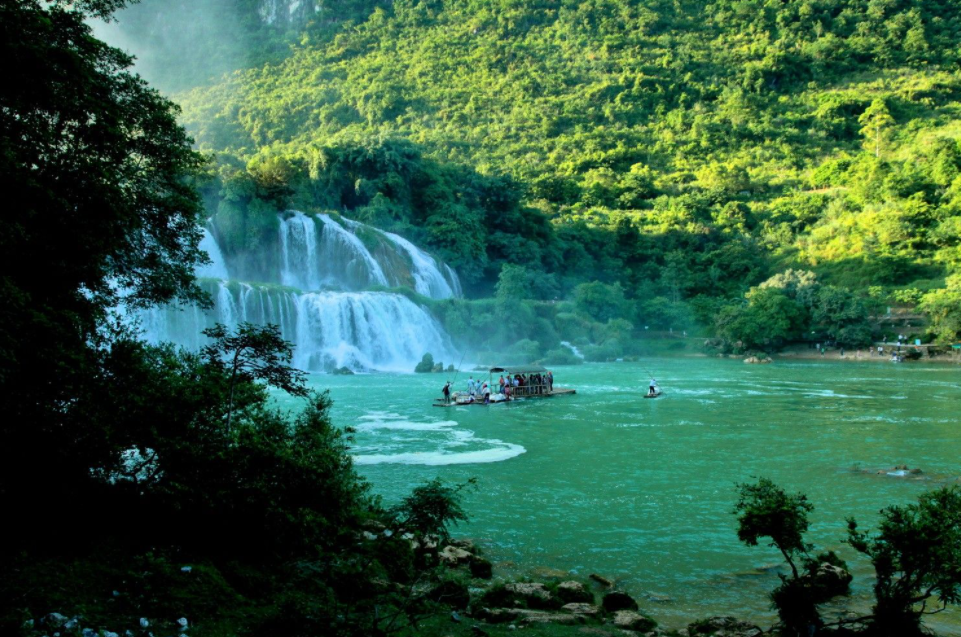 Bach Ma National Park. (Photo: Pinterest)
Bach Ma National Park
Bach Ma National Park is located in a mountainous area exactly on the border between the former North and South Vietnam. Here you can see a mix of both landscapes, making Bach Ma much more varied than the other national parks. With waterfalls, cool forests, and flowering rhododendrons, this area is absolutely beautiful.
The park has an area of approximately 22,000 square kilometers and is 1,200 meters above sea level. Mount Bach Ma has the highest peak with 1,448 meters. This makes the temperatures much cooler and more pleasant. The name Bach Ma means 'white horse', names after the white cloud around the mountain top. The landscape at the foot of the mountain is less woody but nice with grasslands, shrubs, countless rivers, and lagoons. The higher you go, the denser the forests become.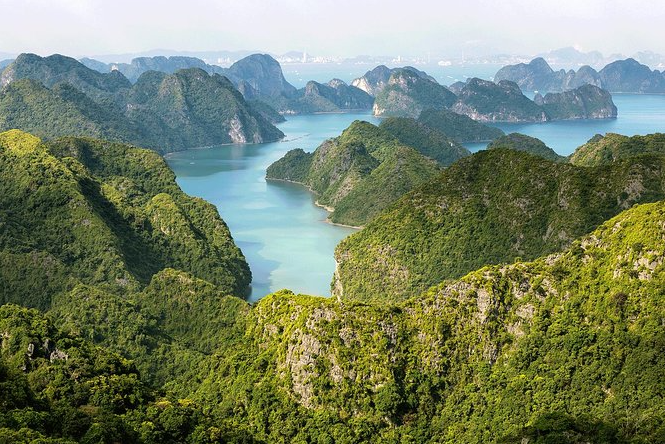 Cat Ba National Park (Photo: Viator)
Cat Ba National Park
Cat Ba National Park is located near the northeastern shore of Vietnam on Cat Ba Island which is the largest of the 367 islands and they represent the Bat Ba Archipelago. The national park covers an area of 102 square miles (263 sq km), of which, 35 square miles (90 sq km) is inshore water.
The majority of the island is accounted for by the national park. Cat Ba features limestone-based rugged hills with peaks reaching heights around 1,600 feet (600 m) with both the valleys and hills covered in forests. The forest is comprised of primary, secondary, and mangrove. The narrow valleys are surrounded by jagged hills that are blanketed with vegetation.
The biological diversity of the national park features 1,500 species of plants with 118 of those accounted for by species of trees. A unique feature of Cat Ba is the 160 species of plants that contain medicinal characteristics. Wildlife consists of 32 species of mammals, 20 species of reptiles and amphibians, and 78 species of birds. Deer, squirrel, macaque monkeys, and cavity are the most probable wildlife sightings.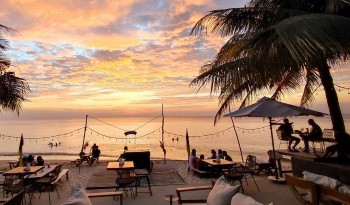 National
Vietnam News Today (Jan. 27): Vietnam confirms 15,885 local cases; Vietnam among top 20 World's Best Places to Retire in 2022; HCM City continues with vaccination during Lunar New Year festival; Vietnam enjoys trade surplus from 54 export markets globally.