Top 8 Most Helpful Youtube Channels For Photographers In 2022
If you are thinking of learning photography and looking for the best tutorial sources, these fantastic Youtube channels that are of the best photographers around the world will give you a great insight into the photography world, technique, and how to become a better photographer.
In recent years, photography has become a new trend, and many new talented photographers and rising stars in this field. It is not difficult to sign up for an online course, or some of these best Youtube channels, which are easy to get access to and free. Several photographers have taken to the platform to document their journeys and share the skills they learned along the way. Some have also either made it their full-time job or generated a decent level of additional income from YouTube.
1. Evan Ranft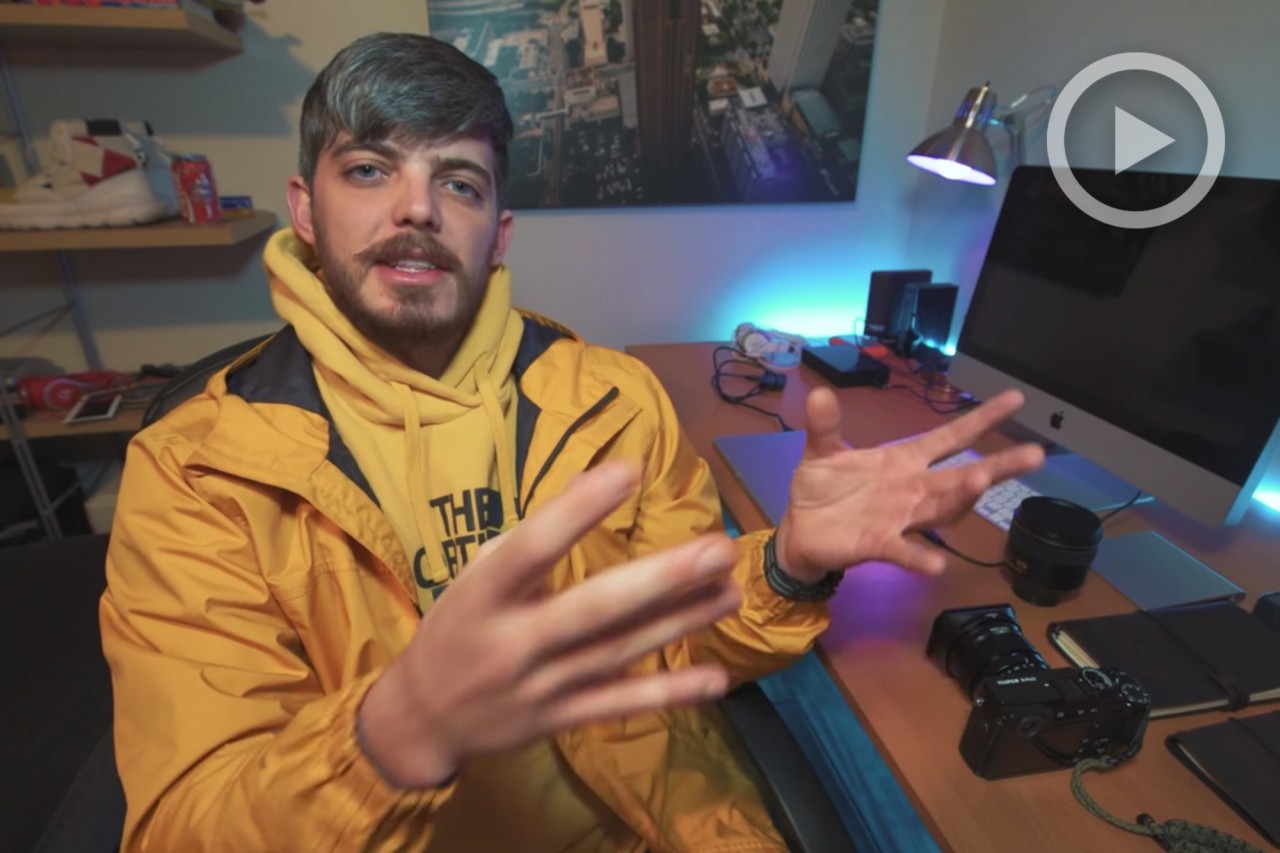 Photo: SLR Lounge
Evan Ranft is an American social media star who has gained popularity through the eponymous Instagram account. With over 110672+ followers, Evan Ranft is deemed as one of the popular influencers in the United States. Evan Ranft has set the username as @evanranft on Instagram.
Even is a professional photographer and short-form video maker based in Atlanta, Georgia. He is primarily known for his landscape and cityscape photography work in Atlanta and the Southeast United States. Photography is his true love and passion, and he strives to use his photos to tell a story.
"Whether I'm documenting my personal life or working for my clients, I'm striving to create the best photos possible. As of August 2016, I began to document my photography experiences on Youtube and teaching/motivating the next generation of creatives. I'm a strong believer that you should never stop growing and I'm not afraid to show that in my photos and videos.", Evan wrote on his website.
In addition to YouTube, Ranft is also active on Twitter and Instagram—both of which provide extra unique insights into his life.
Top YouTube Channels for Photographers in 2022
2. Sean Tucker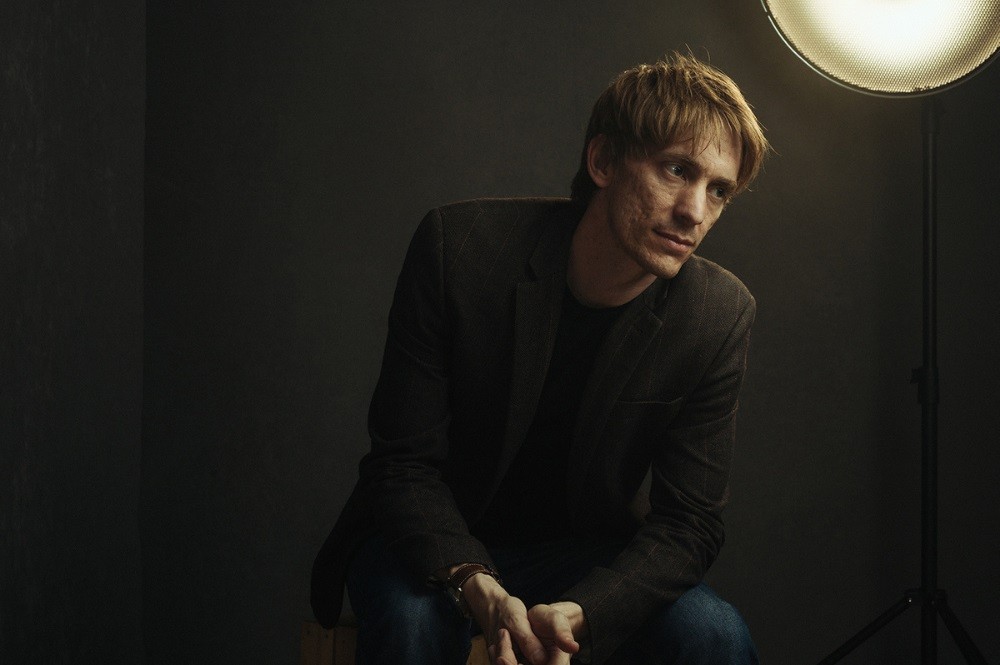 Photo: YorkMix
Sean Tucker is a professional photographer and filmmaker based in London. Born in the UK, he did most of his growing up in Africa, where he became a pastor working for the church in South Africa in his 20s. Even though that role is behind him, he still carries a fascination with psychology and spirituality, which he brings to his discussions around creativity. He has built a large following online, both on YouTube and Instagram, where he talks about the "why" behind the things we make, seeking to inspire people on their creative journeys.
While many of the YouTubers on this list share mainly vlog content, Tucker's channel primarily features sit-down videos. He discusses photography from a philosophical perspective, and many of the tips he shares apply to everyday life outside of the craft.
Besides being therapeutic, another benefit of Tucker's videos is that you don't necessarily need to "watch" them; they're just as valuable if you listen to them like a podcast.
3. Joe Allam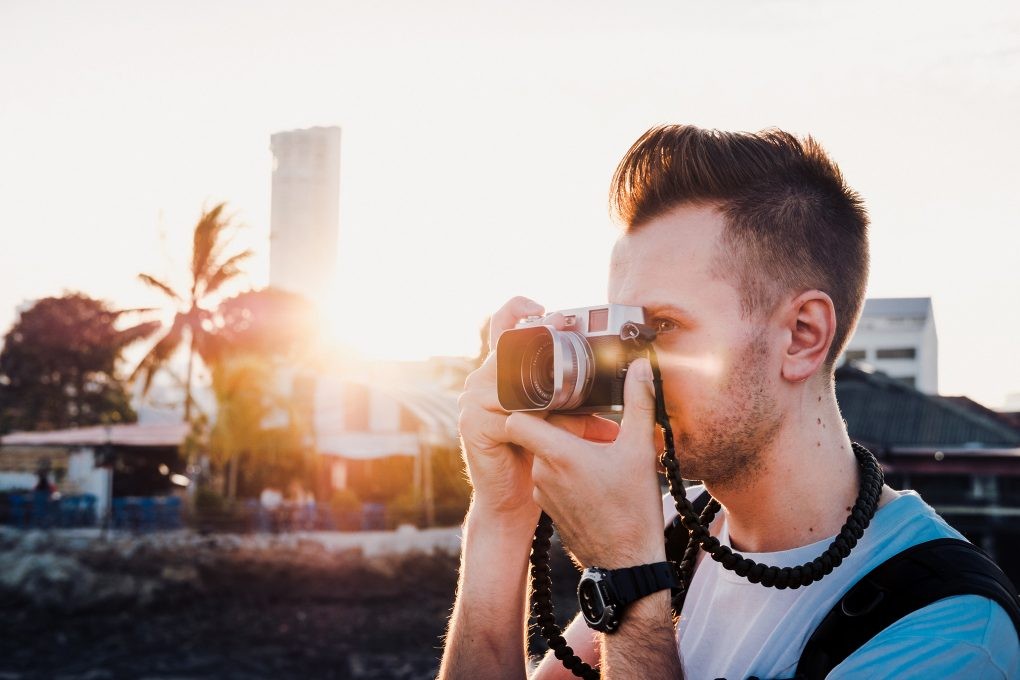 Photo: Joe Allam
Joe Allam is a British social media star who has gained popularity through the eponymous Instagram account. With over 70010+ followers, Joe Allam is deemed as one of the popular influencers in the United Kingdom. Joe Allam has set the username as @joeallam on Instagram.
Joe Allam is a famous YouTube Star. He was born on June 7, 1991, and his birthplace is England. Joe is also well known as, YouTube creative who is widely known for his eponymous channel. He has amassed more than 13 million cumulative views there for his travelogues and lifestyle vlogs detailing his everyday life as a freelance photographer.
Joe is originated from England. He and Jared Polin are both known for their prolific YouTube photography channels.
In addition to the travel vlogs, Allam shares helpful tips on structuring travel photoshoots and various photography gadget reviews. You'll also find several useful videos that offer advice on the post-production process.
Like Sean Tucker, Allam is relatively active on Instagram and Twitter—so it's also worth following him on both of those platforms.
4. Pat Kay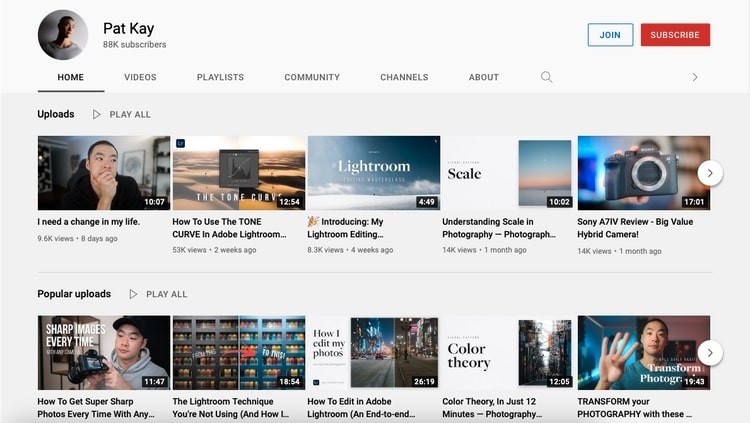 Photo: makeuseof
It's a bit ironic that, by day, Sydney-based Pat Kay is a user experience designer. For nearly 10 years now, his full-time job has been all about building online digital experiences, while his personal life has revolved around chasing moments.
A self-proclaimed "experience chaser," Pat began photography as a hobby to escape the monotony of his daily routine. He needed an excuse to chase adventure on a more regular basis, and taking photos became the catalyst that got him away from the computer, exploring the world and experiencing new things.
Throughout time, his photography style has evolved. He's a "run-and-gun" kind of photographer and doesn't usually rely on tripods, preferring to be mobile instead. It gives him the ability to play around with angles, perspective, and composition, and he likes the experimental nature it adds to his photos.
He believes it's the photographer's job to enable viewers to create their own stories about a particular image, instead of forcing a narrative on them.
He looks to make a dramatic impact, hoping to create images that will punch viewers in the face, so to speak, and then give them a big hug. The kind of images that will make people stop, then make them smile — that's his goal.
Kay began his YouTube channel in 2020 and has attracted more than 80,000 subscribers in just over a year. Due to the COVID-19 pandemic, he hasn't been able to do much traveling recently. As a result, many of his recent videos have been him sharing helpful tips and tutorials.
In late 2021, Kay mentioned that he plans to move to Japan and wants to create more laidback content while exploring.
5. That Icelandic Guy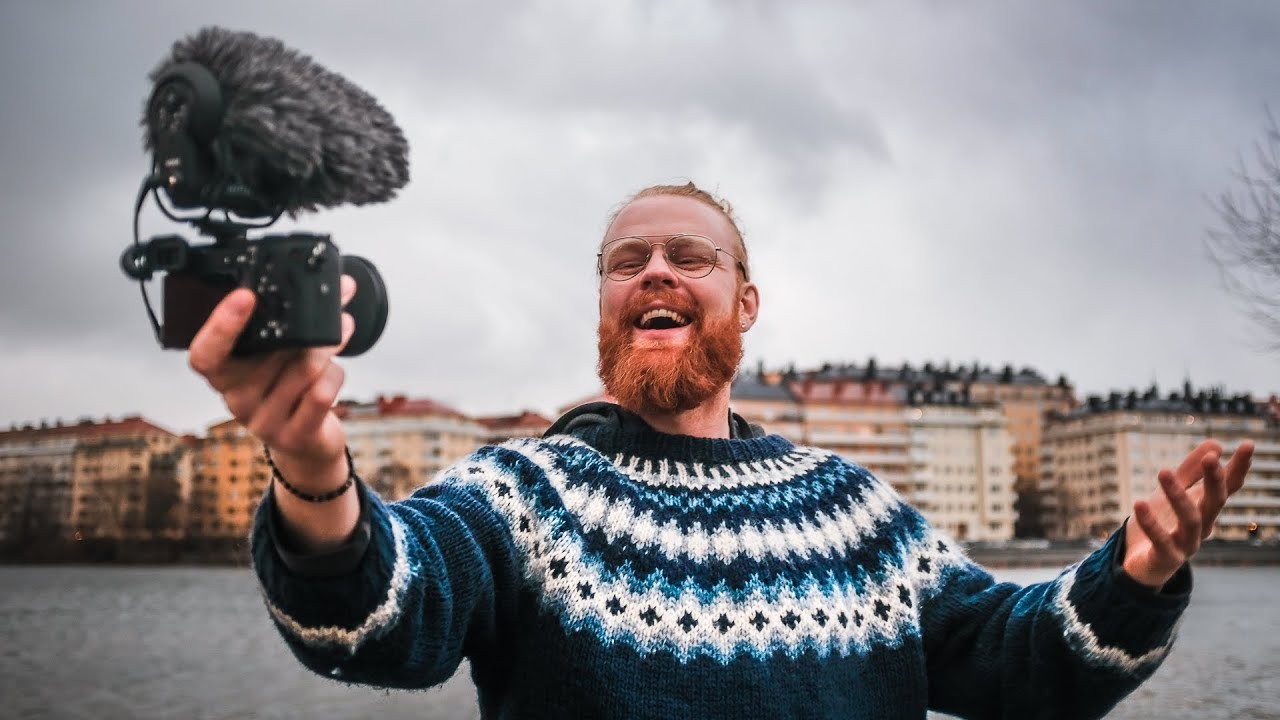 Photo: Nomadict
That Icelandic Guy is a photographer and YouTuber who, as you might have guessed, comes from Iceland. He lives in Sweden with his girlfriend and their child and has several vlogs from both Stockholm and his homeland.
On his YouTube channel, That Icelandic Guy has an extensive catalog of excellent tutorials for editing photos in Adobe Lightroom. In addition to that, he also shares tips on putting together better videos with Adobe Premiere Pro.
That Icelandic Guy also shares valuable tips on monetizing other areas of photography, along with how to grow an audience on social media. And speaking of social media, he's active on both TikTok and Instagram, in addition to YouTube.
"The advantage of running all these accounts together is that it generates traffic from different directions, helping each account to grow. I share different types of things on different platforms as each has their own specific benefit and usage. For example, I mostly share tutorials and vlogs on YouTube, while I meet & connect with lots of people on Instagram, where I mainly share photos. My goal is basically to build my online presence as an influencer to the point where I'm able to sustain myself and my family 100%. It's just so much fun creating videos. I love working for myself and how much I have to immerse myself in creating these videos; the result is all mine. And then I can be sharing my own ideas however and whenever I want; YouTube and other social media platforms enable us creators to do just that.", That Icelandic Guy wrote.
6. Alen Palander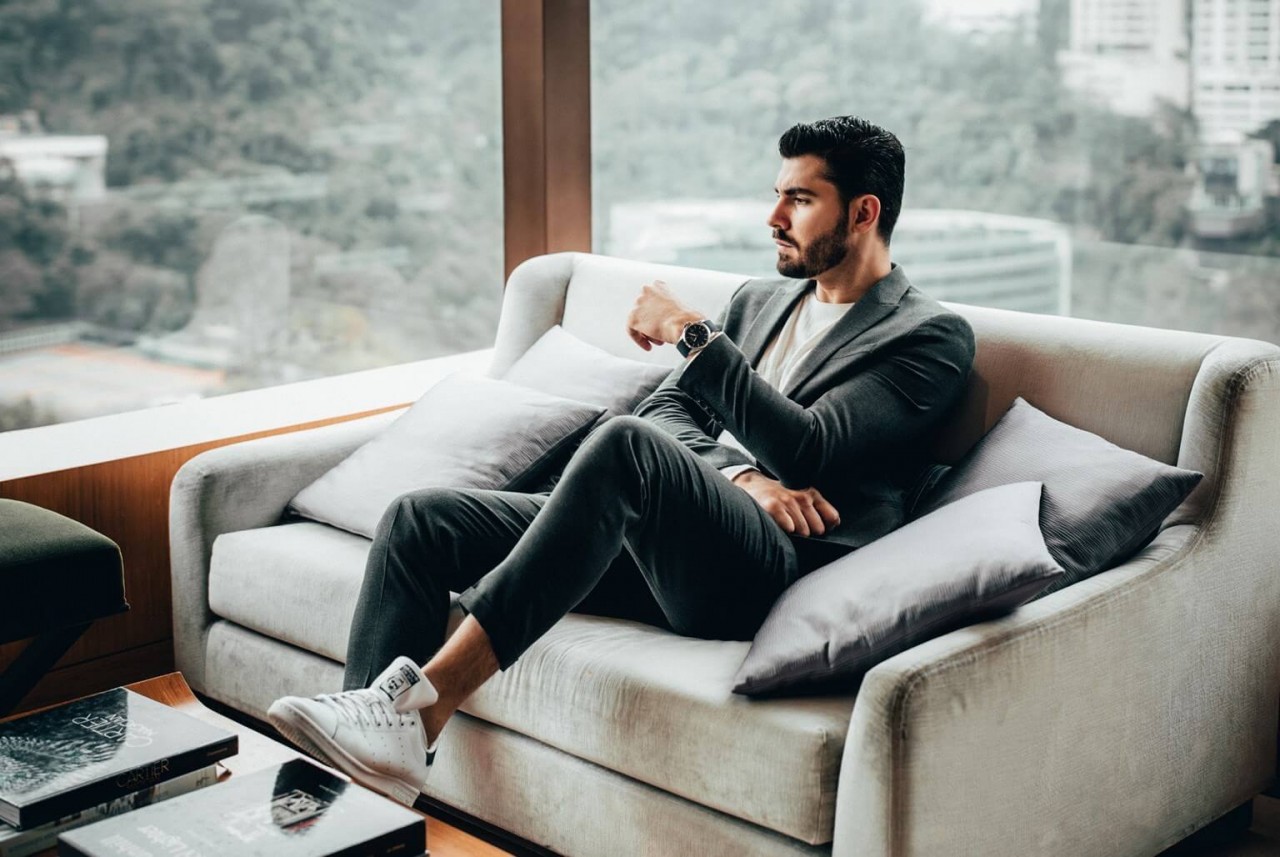 Photo: YFS Magazine
The Iraqi-Canadian photographer has earned over 800,000 Instagram followers and more than 7 million views on YouTube for his photography from nature and his travels. He is the creative director of Palander Studios. He was born and raised in Iraq and immigrated to Canada when he was six years old. He studied at the University of Waterloo in Ontario, Canada.
He first started posting his photographs to Instagram, before starting his YouTube channel as a place to answer the questions he received from his followers. His YouTube videos include vlogs and tips about photography.
Amassing a fan base in the hundreds of thousands worldwide, Alen's brand and social media platforms grew, new and exciting opportunities began to unfold, and he quickly realized that his hobby had become his livelihood. Alen now works with some of the world's largest brands while also running his production company, Palander Studios Inc.
Alen draws much of his inspiration for his visual pieces from architecture, design, and travel to distant locales. With the propensity to pick up the camera and capture the world at a moment's notice, his lust for creating propels his perspective and represents something much bigger as he continues to seek the extraordinary in the ordinary.
7. Pierre Lambert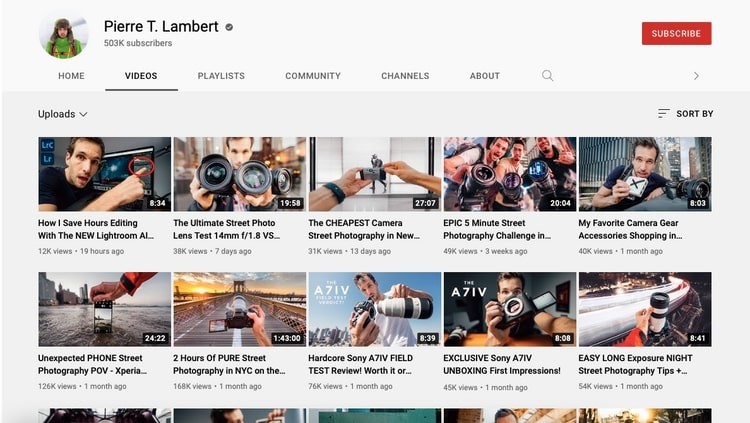 Photo: Makeuseof
Pierre Lambert is a French photographer who now lives in Chicago. As of December 2021, he has over 500,000 subscribers on YouTube.
Pierre T. Lambert (@pierretlambert) is a passionate photographer and filmmaker who travels the world looking for the stories that unfold right in front of his eyes. With his Sony Alpha setup, he photographs everything from landscapes and astroscapes to street shots and cityscapes. Always looking for ways to add more adventure to his work, he decided to try getting a photo of "Chicago-henge" while bicycling through the city.
"I decided to try street photography while on the bike because the city of Chicago is pretty big and I need to move from place to place quickly," explains Lambert. "I especially need to be able to do this during 'the Henge' (a twice-a-year event when the sun aligns East-West with avenues at sunset and sunrise). Since the sun goes down very fast and I wanted to hit different spots, I thought why not just try to shoot while I'm on my bike, and that way I'll be able to get more photos from different angles? It's risky, I have to admit, but I thought the reward might be worth the effort and the risk."
Lambert shares fun videos covering a wide range of photography genres. His challenges are entertaining and include things like taking pictures of strangers and five-minute photo challenges from across the world.
Alongside the challenges, Lambert shares helpful tips for beginner photographers—both for taking better pictures and editing them afterward. He also has several portrait and street photography tutorials.
8. Chris Hau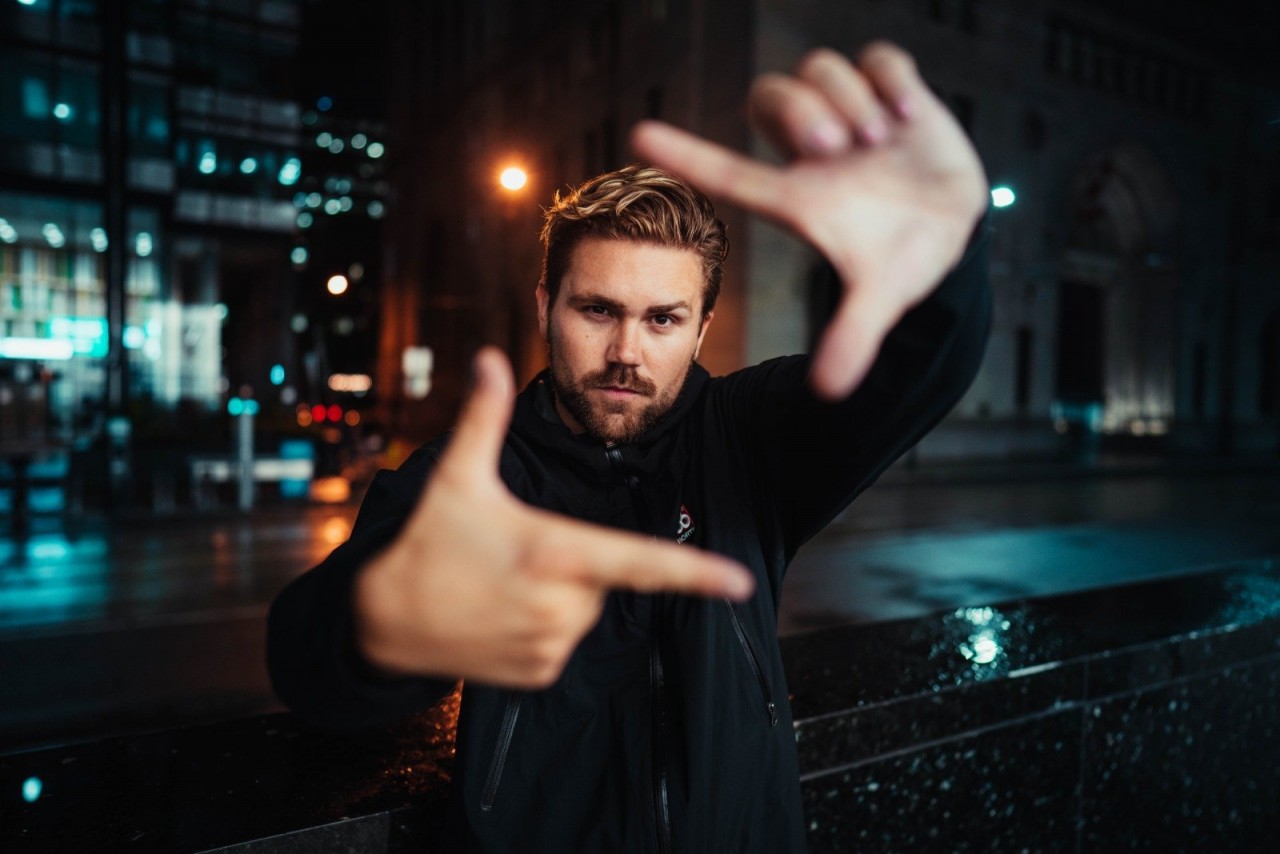 Photo: The Chris Hau
Chris Hau is a Canadian Youtuber and social media influencer. He is famous for his gadgets-related vlogs and photography on Instagram. His contents are based on new gadgets, travel vlogs, and prank videos. Within a short period of time, with powerful content, Chris has amassed more than 400k subscribers.
Besides this, he is a social media influencer with millions of followers on different platforms. His major fame comes from Instagram and Youtube. On Instagram, he often shares his shot photos, which shows how good a photographer he is.
Being fond of gadgets and technologies ever since of a child, Chris decided to make a career in the same field. In 2011, he created a Youtube channel and began uploading gadget-related videos. Within a short span of time with powerful content, Chris crossed 100k subscribers. Currently, he has more than 463k subscribers and it is increasing rapidly.
With the rising fame on Youtube and other platforms, Chris began to receive various commercial and brand endorsement offers. Often he has been seen promoting various gadgets, sports, and many more brands.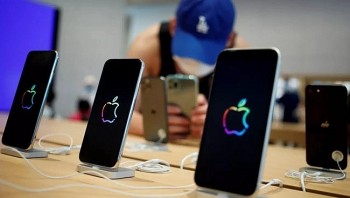 World
India exported iPhones worth $1 billion from May to September 2022, according to a Bloomberg report, but a closer look at the data shows the country is a long way from rivalling China's iPhone manufacturing chops