Top 8 Most Mesmerizing Beaches In Caribbean
The vast Caribbean Islands include the Caribbean Sea and beautiful islands with breathtaking and gorgeous beaches. Warm waters, swaying palm trees and an endless supply of rum cocktails create the perfect image of a dream Caribbean weekend getaway.
The Caribbean is a region of the Americas that comprises the Caribbean Sea, its surrounding coasts, and its islands (some of which lie within the Caribbean Sea and some of which lie on the edge of the Caribbean Sea where it borders the North Atlantic Ocean). The region lies southeast of the Gulf of Mexico and of the North American mainland, east of Central America, and north of South America.
Islands like the Bahamas, Turks and Caicos, Antigua, Anguilla, and Aruba are famous for their alluring stretches of coast, but other islands host their own versions of the perfect beach, and many of these dreamy slices of sand and sea also offer easy access to some of the best Caribbean beach resorts, according to Planet Ware.
1. Pink Sands, Bahamas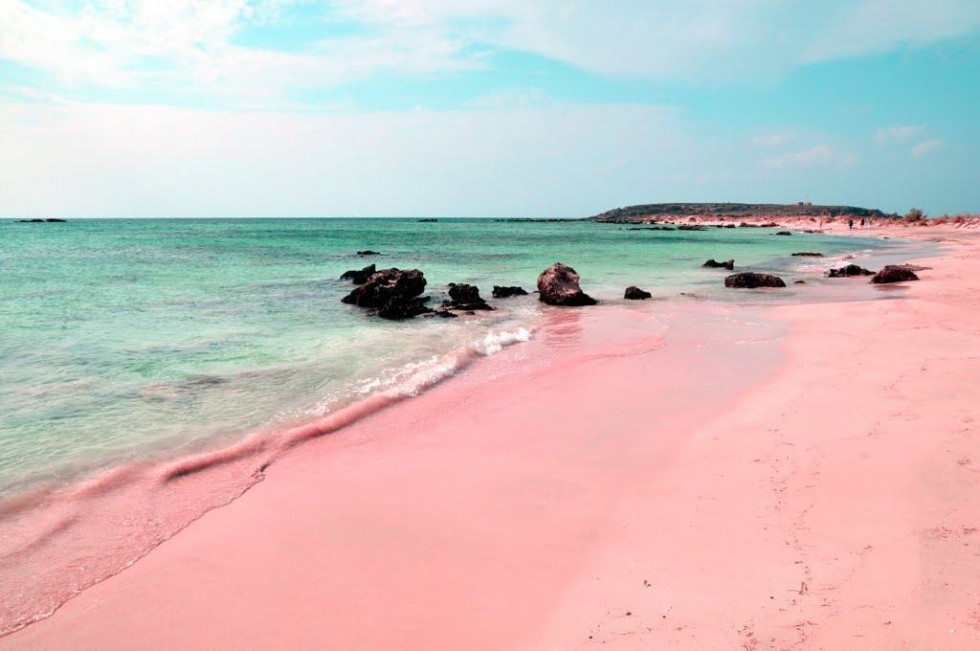 Photo: PandoTrip
When many people think of the Bahamas, the first thing that comes to mind is the stretch of fancy resorts and casinos that line the beaches of Nassau, Paradise Island, and Cable Beach. Many of the smaller islands of the Bahamas, like Harbour Island, break that stereotype. Pink Sands Beach is the place to go for natural beauty, elegant resorts, and most importantly, three miles of perfectly pink sand and gentle waters. The ocean is ideal for swimming - warm throughout the year and generally calm, protected from the rolling waves of the Atlantic by a coral reef.
The vibe is laid-back, and around the island, you will find tourists mingling with the locals in a relaxed and friendly small-town manner. However, don't mistake laid-back for rustic: the unique resorts and hotels offer privacy in tropical hideaways, ranging from the luxurious to the simply charming. Here, the perfect day starts stretched out on a chaise lounge on the coral sands and ends on the turquoise bay, where you'll want to snag a table at one of the bayside restaurants early to celebrate the sunset. How you fill the hours in between the sunrise and the glorious sunset is up to you! Go for a snorkel; navigate your own walking tour around town; visit a straw market; test your fishing skills catching bonefish, or keep the day's main event island-appropriate, i.e., slather on more sunscreen and settle back in your chaise lounge until it's time for another sunset and a steamy plate of cracked conch, according to Travel Channel.
2. Grace Bay, Turks and Caicos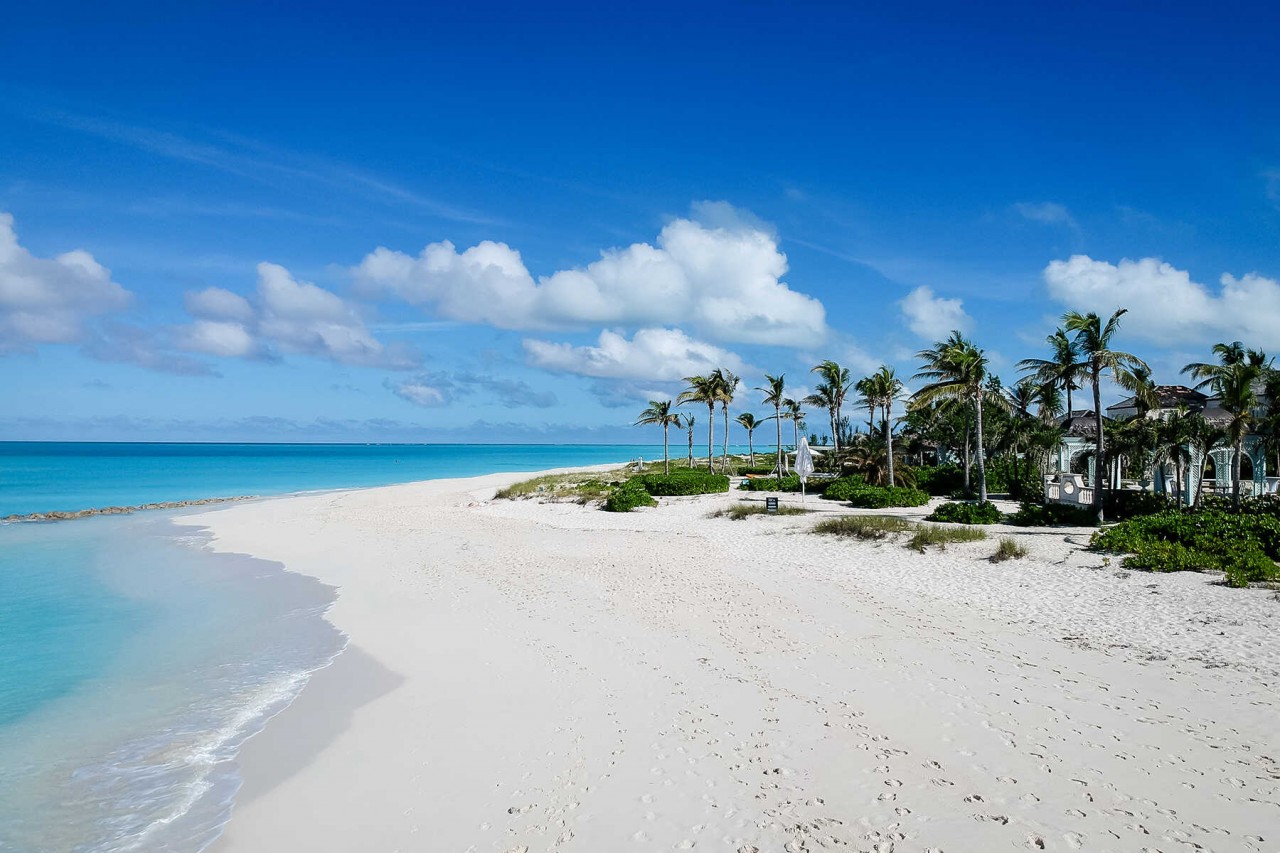 Photo: Travel + Leisure
Grace Bay currently holds the position of World Travel Awards' World's Leading Beach Destination and 2nd place in Trip Advisor's World's Best Beaches. Over the previous decade, Grace Bay has taken first or second place in these two competitions 19 times.
The entirety of Grace Bay is excellent and breath-taking, with clean turquoise water and soft white sand, and no rocks, seaweed, or pollution. An extensive barrier reef is located about a mile (1.6 km) offshore, protecting Grace Bay from the ocean swells of the Atlantic, which helps to keep the water at the beach calm and safe.
Grace Bay Beach is home to nearly all of the large and luxury resorts on Providenciales, and much of the boat and water sports traffic that takes place near Providenciales occurs in the shallow waters between the beach and barrier reef.
3. Seven Mile Beach, Grand Cayman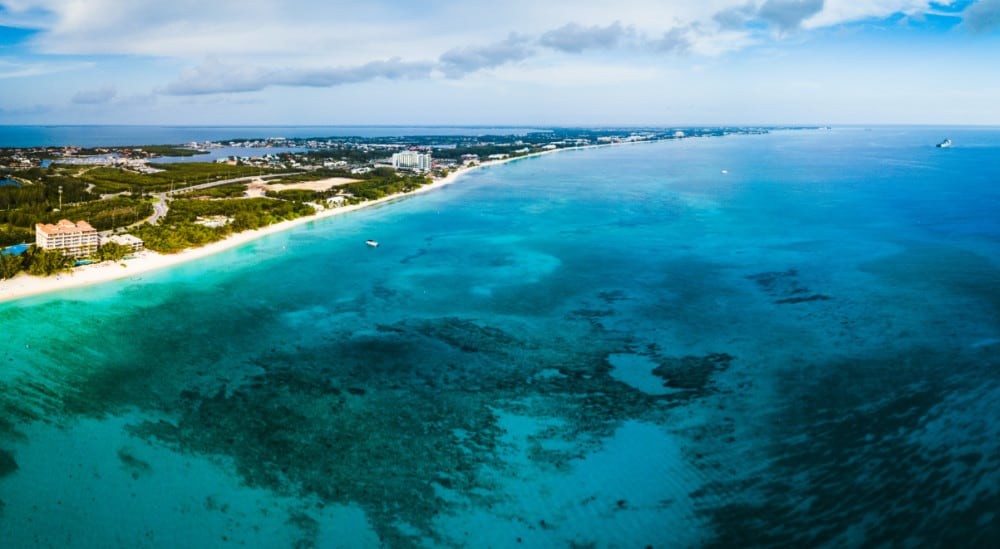 Photo: Cruise Hive
For several years now, Seven Mile Beach has been lauded as one of the Caribbean's best beaches. Take one glance at this crescent-shaped shore and one sniff of the soft, coral sand and you'll easily understand why. Many of Grand Cayman's best resorts are situated on Seven Mile, and there are a number of casual beach bars and restaurants, a playground, restrooms, and showers to boot. What's more, it's also a great spot to try snorkeling for the first time – the clear water allows snorkelers to see the vibrant fish and beautiful coral.
Recent visitors enjoyed the calm waves and soft sand even though there were heavy crowds. Reviewers say Seven Mile Beach is one of the most beautiful places in the world, affording ample opportunities to snorkel and stand-up paddleboard, as well as build sandcastles and take long walks.
This public beach sits just north of George Town on Grand Cayman. It's free to enjoy, though services and amenities cost extra.
4. Varadero Beach, Cuba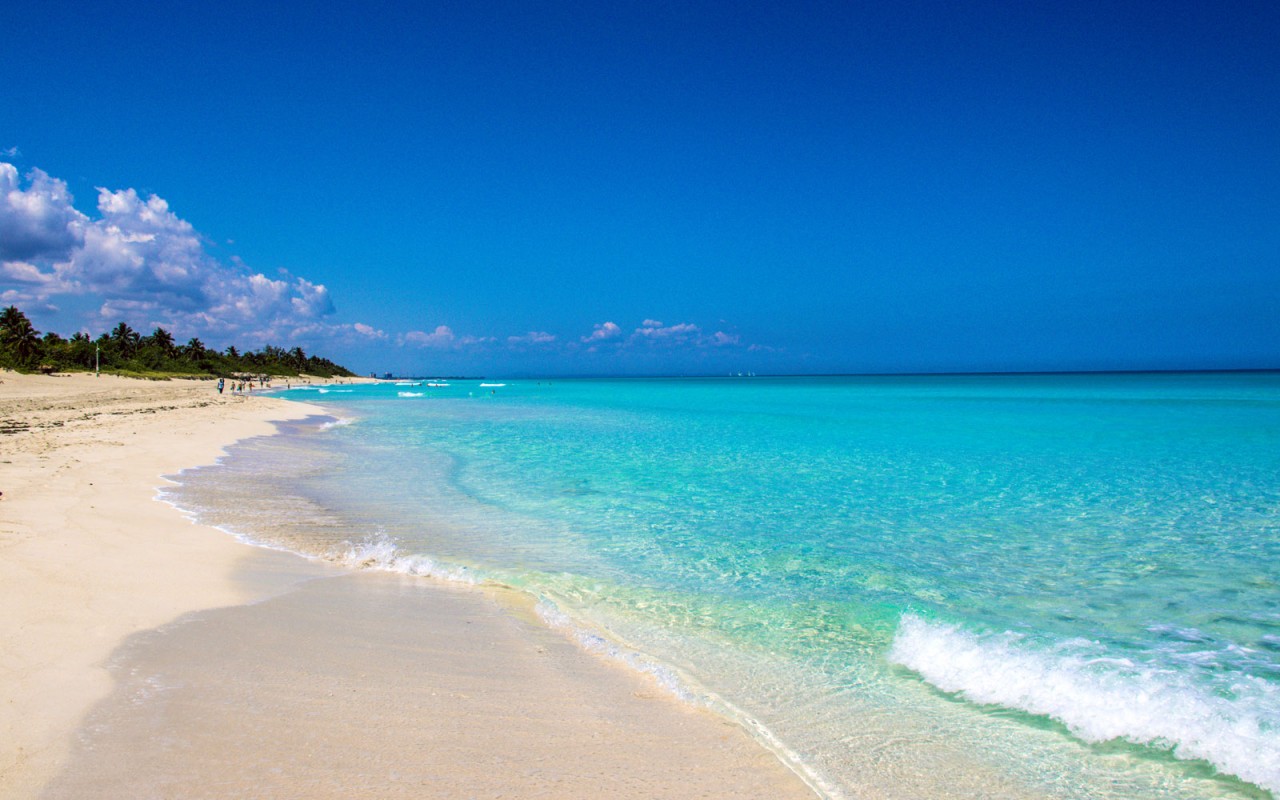 Photo: World Beach Guide
Cuba's most famous beach, Varadero is 20 kilometers of pure eye candy for beach connoisseurs. Palapas dot the powder-soft sands, the water shimmers in electric shades of blue, and palm trees arch gracefully along its edge.
You'll find plenty of accommodation options along this stretch of the Peninsula de Hicacos in Cuba - some of Cuba's best resorts, many of them all-inclusive, entice package tourists from around the world, but there's plenty of room for everyone.
Snorkeling, SCUBA diving, swimming, sailing, and kayaking are the most popular water sports.
Not far from these sun-kissed sands, you can explore other Varadero attractions like crystal-encrusted caves, nature parks, and even swim with dolphins.
5. Trunk Bay, St. John's, US Virgin Islands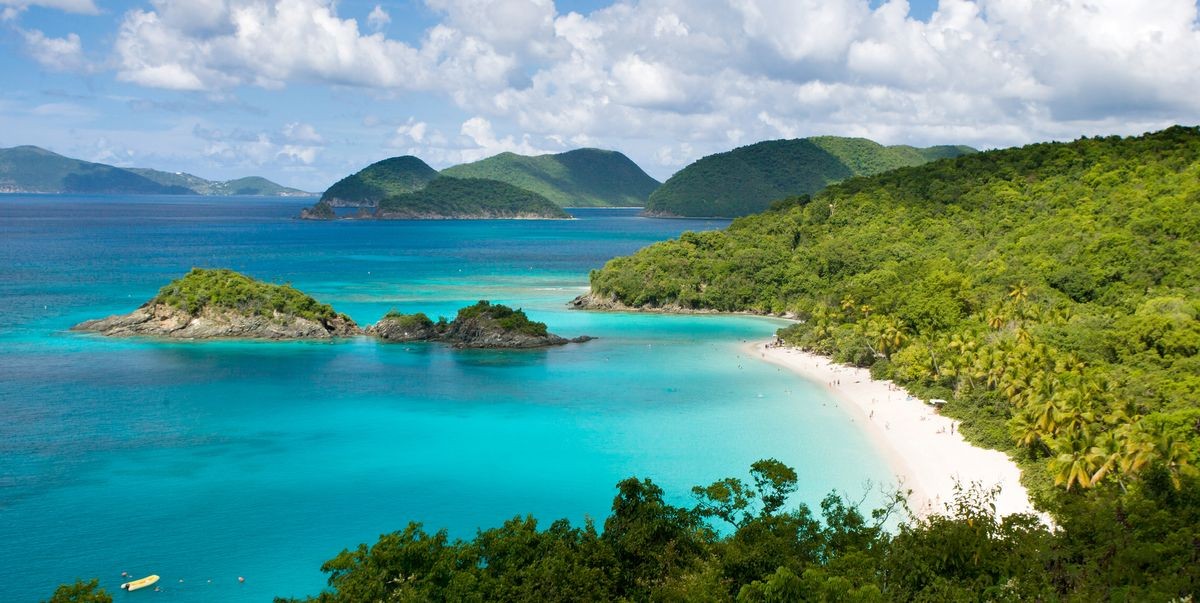 Photo: Town & Country Magazine
Considered the most beautiful beach on the island and often called the most pristine in the Caribbean, Trunk Bay's clear, warm waters and silky coral sands draw tourists in droves, and its well-maintained facilities include chair and snorkel equipment rentals and showers.
Visitors can bask in the tropical sun, snorkel the 225-yard-long Underwater Trail of reefs, or try their hand at underwater photography - the clean water and variety of colorful sea life promise spectacular photo opportunities.
Tourists looking for more active pursuits than sunbathing and snorkeling can opt to explore the park, which consists of hiking trails, and the ruins of historic sugar plantations, remnants of St. John's Danish colonial past.
After a long day of lounging or touring, island visitors can absorb the island's relaxed atmosphere over a sunset dinner at one of St. John's romantic restaurants, or they can dance the tropical night away at a local club while sipping frozen, fruity cocktails.
6. Shoal Bay, Anguilla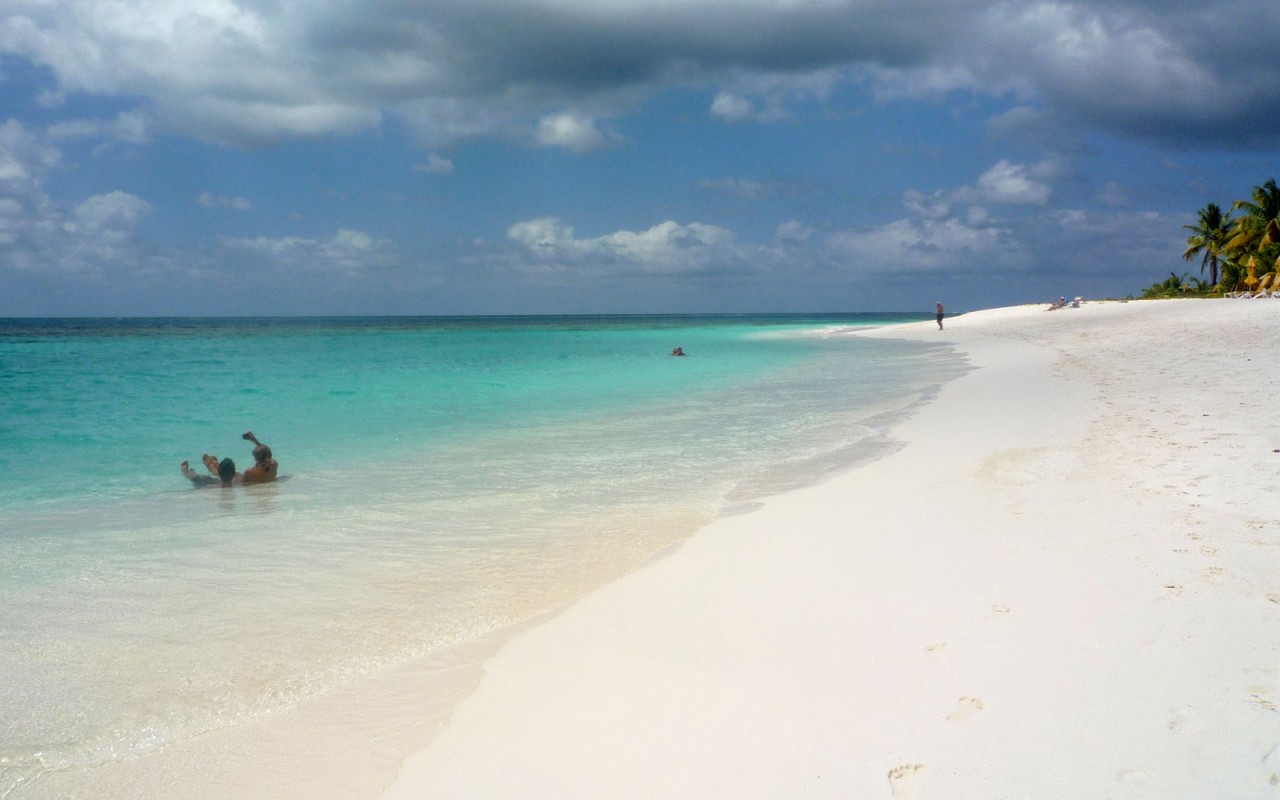 Photo: World Beach Guide
Anguilla has approximately 33 beaches, but the most popular one is Shoal Bay East. This northern shore is set up to entertain daytrippers from St. Martin-St. Maarten, so there are plenty of bars and restaurants, plus rental equipment for snorkeling, parasailing, and scuba diving.
Recent visitors say that a trip to this beach is an absolute must-see, and recommend renting a few beach chairs and making a day of it. While this beach is popular and known to attract crowds, recent travelers remarked they did not have trouble finding a quiet spot to relax.
Like other beaches on Anguilla, Shoal Bay East is free to enjoy any day, any time, with available parking on the main road.
7. Doctor's Cave Beach, Jamaica
Photo: Canute Tours
Doctor's Cave is one of the most visited beaches in Montego Bay. But it does charge an entry fee, which can serve as a deterrent for some. Many, however, are willing to fork over the dollars to enter Doctor's Cave, play in the quiet waves, enjoy the safety of lifeguards, and have ready access to the available water sports, changing rooms, and beach bars. The beach's popularity means that you're likely to encounter crowds (especially on days when cruise ships are in Montego Bay's port) and high food prices.
A trip to Doctor's Cave means you'll have the opportunity to rent equipment for snorkeling, kayaking, riding water scooters, and other aquatic activities. Umbrellas, towels, and beach chairs are also available for rent. But some travelers were chagrined at all the nickeling and diming, even though they admit to having a great experience.
8. Bávaro Beach, Dominican Republic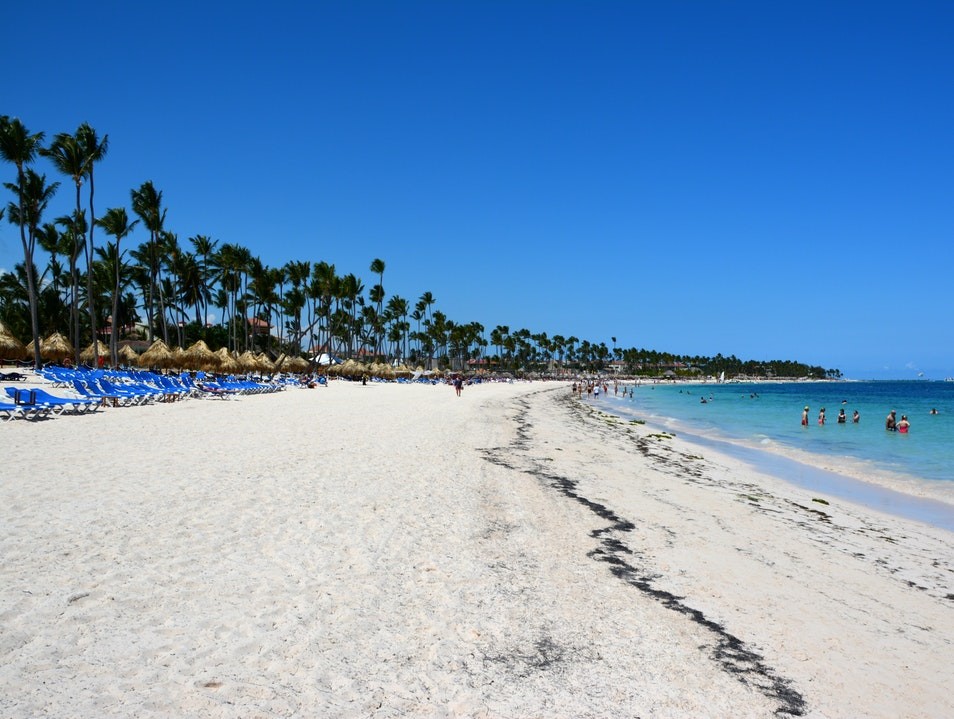 Photo: AFAR Magazine
Bavaro Beach is Punta Cana's main beach, stretching from Cabeza de Toro until Macao. Even there is no official definition and the borders to its neighboring beaches are seamless, it can easily be said that Bavaro Beach – or Playa Bavaro as it is called in Spanish – is the longest beach in the entire Punta Cana area. It is also where most of the beach action in Punta Cana is happening. If you are looking for beach clubs, local vendors, public access points, and spontaneous activities, this is your beach to go to in Punta Cana.
Palm trees fringe the shores of this white-sand and aqua-colored beach. Located in the popular area of Punta Cana, Bávaro Beach stretches 30 miles so you can walk seemingly forever on the pillowy sand that comforts your feet. Nearby all-inclusive resorts make this a complete getaway where you can leave the stress of your everyday life behind.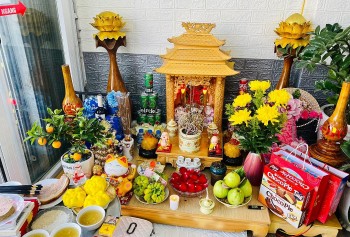 Handbook
Learn more about an ancient Vietnamese tradition that may bring you good fortune!