Top 9 Best Places To Work In Middle East In 2021
If you are looking for a friendly and creative environment to work in the Middle East, consider some of these best companies and places that you can apply to, which The Best Places to Work organization have announced after a survey.
The Middle East is a geopolitical term that commonly refers to the region spanning the Levant, Arabian Peninsula, Anatolia (including modern Turkey and Cyprus), Egypt, Iran and Iraq. The term came into widespread usage as a replacement of the term Near East (as opposed to the Far East) beginning in the early 20th century. The term "Middle East" has led to some confusion over its changing definitions, and has been viewed by some to be discriminatory or too Eurocentric. The region includes the vast majority of the territories included in the closely associated definition of Western Asia, but without the Caucasus and including all of Egypt, and not just the Sinai Peninsula.
The Best Places to Work organization announced today the top 17 Best Places to Work in Middle East for 2021. Topping this year's ranking was Novo Nordisk, the global healthcare company followed by AstraZeneca, the multinational pharmaceutical and biotechnology company. Edenred, a leading provider of prepaid corporate services, secured the third position. To be considered, companies must be identified as outstanding employers at least in one of the countries across the region.
For the past couple of years, the Best Places to Work program has recognized leading employers across the world, backed by several years of workplace culture assessment and a global database of over 25 million employees.
Here are the 9 best places to work in Middle East in 2021
1. Novo Nordisk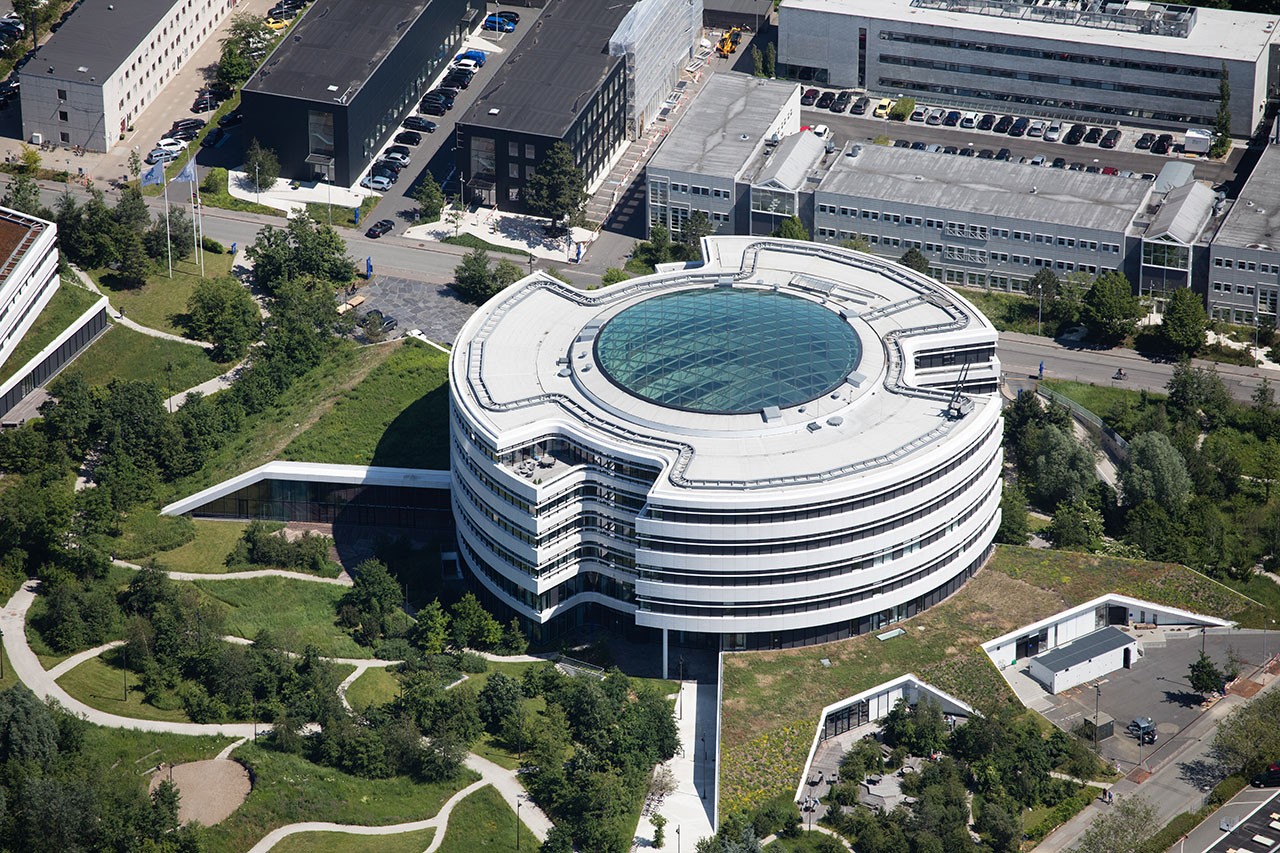 Photo: novonordisk
Novo Nordisk A/S is a Danish multinational pharmaceutical company headquartered in Bagsværd, Denmark, with production facilities in eight countries, and affiliates or offices in 5 countries. Novo Nordisk is controlled by majority shareholder Novo Holdings A/S which holds approximately 25% of its shares and a supermajority (45%) of its voting shares.
Novo Nordisk manufactures and markets pharmaceutical products and services specifically diabetes care medications and devices. Novo Nordisk is also involved with hemostasis management, growth hormone therapy and hormone replacement therapy. The company makes several drugs under various brand names, including Levemir, Tresiba, NovoLog, Novolin R, NovoSeven, NovoEight and Victoza.
Novo Nordisk employs more than 45,000 people globally, and markets its products in 180 countries. The corporation was created in 1989 through a merger of two Danish companies which date back to the 1920s. The Novo Nordisk logo is the Apis bull, one of the sacred animals of ancient Egypt.
2. AstraZeneca
Photo: AFP
AstraZeneca plc is a British-Swedish multinational pharmaceutical and biotechnology company with its headquarters at the Cambridge Biomedical Campus in Cambridge, England. It has a portfolio of products for major diseases in areas including oncology, cardiovascular, gastrointestinal, infection, neuroscience, respiratory, and inflammation. It has been involved in developing the Oxford-AstraZeneca COVID-19 vaccine.
The company was founded in 1999 through the merger of the Swedish Astra AB and the British Zeneca Group (itself formed by the demerger of the pharmaceutical operations of Imperial Chemical Industries in 1993). Since the merger, it has been among the world's largest pharmaceutical companies and has made numerous corporate acquisitions, including Cambridge Antibody Technology (in 2006), MedImmune (in 2007), Spirogen (in 2013) and Definiens (by MedImmune in 2014). It has its research and development concentrated in three strategic centers: Cambridge, England; Gothenburg, Sweden and Gaithersburg in Maryland, U.S.
3. Edenred
Photo: Archello
Edenred, formerly known as Accor Services, is a French company that specializes in prepaid corporate services. Edenred is the inventor of Ticket Restaurant, created in 1962. The company provides prepaid corporate services including employee benefits, meal vouchers, loyalty programs, fleet and mobility, and corporate payment. 44 million employees use Edenred services worldwide. According to the company website: 94.6% institutional investors, 4.8% individual shareholders, 0.6% own shares.
Edenred operates in 45 countries and has over 8,000 employees. The group has moved into new countries since 2010: Finland in 2011, Japan in 2012, Russia, the United Arab Emirates in 2014, and Moldova in 2018.
Edenred also launched the Ticket Plus Card in Germany (staple goods: food, fuel, meals), Ticket Cultura in Brazil (cultural goods and services),[6], and Fides Cloud Loyalty Software in India, managed by its subsidiary Accentiv India Pvt. Ltd.
Edenred acquired a 34% stake in UTA in Germany and established a major partnership in Brazil with Daimler in 2015.
Bertrand Dumazy became Chairman and Chief Executive Officer of Edenred on October 26, 2015.
On May 31, 2016, Edenred acquired Embratec's operations in Brazil. In January 2017, Edenred takes over UTA majority, one of the leading providers of fuel and service cards in Europe.
4. IHS Towers
IHS Towers is one of the largest telecommunications infrastructure providers in Africa, Latin America and the Middle East by tower count and the fourth largest independent multinational tower company globally.
Founded by Sam Darwish in Lagos, Nigeria, in 2001, IHS is a company specializing in building and operating telecommunication infrastructure throughout emerging markets. Following the completion of a sale and lease back agreement with the mobile network operator Zain in Kuwait, and the acquisition of Cell Site Solutions in February 2020, IHS Towers operates across three continents as one of the world's fastest growing tower operators, owning and managing over 30,500 towers in nine countries: Cameroon, Cote d'Ivoire, Nigeria, Rwanda, Zambia - Africa; Brazil, Colombia, Peru – Latin America; and Kuwait – Middle East.
IHS operates six business models: building its own tower sites and leasing them to operators; acquiring existing MNO sites and leasing tower space back; taking over the management of operators networks with an agreement to lease the sites to other operators: inbuilding solutions and Distributed Antenna System (DAS); Small Cell and Fiber to the Tower.
5. Meridiam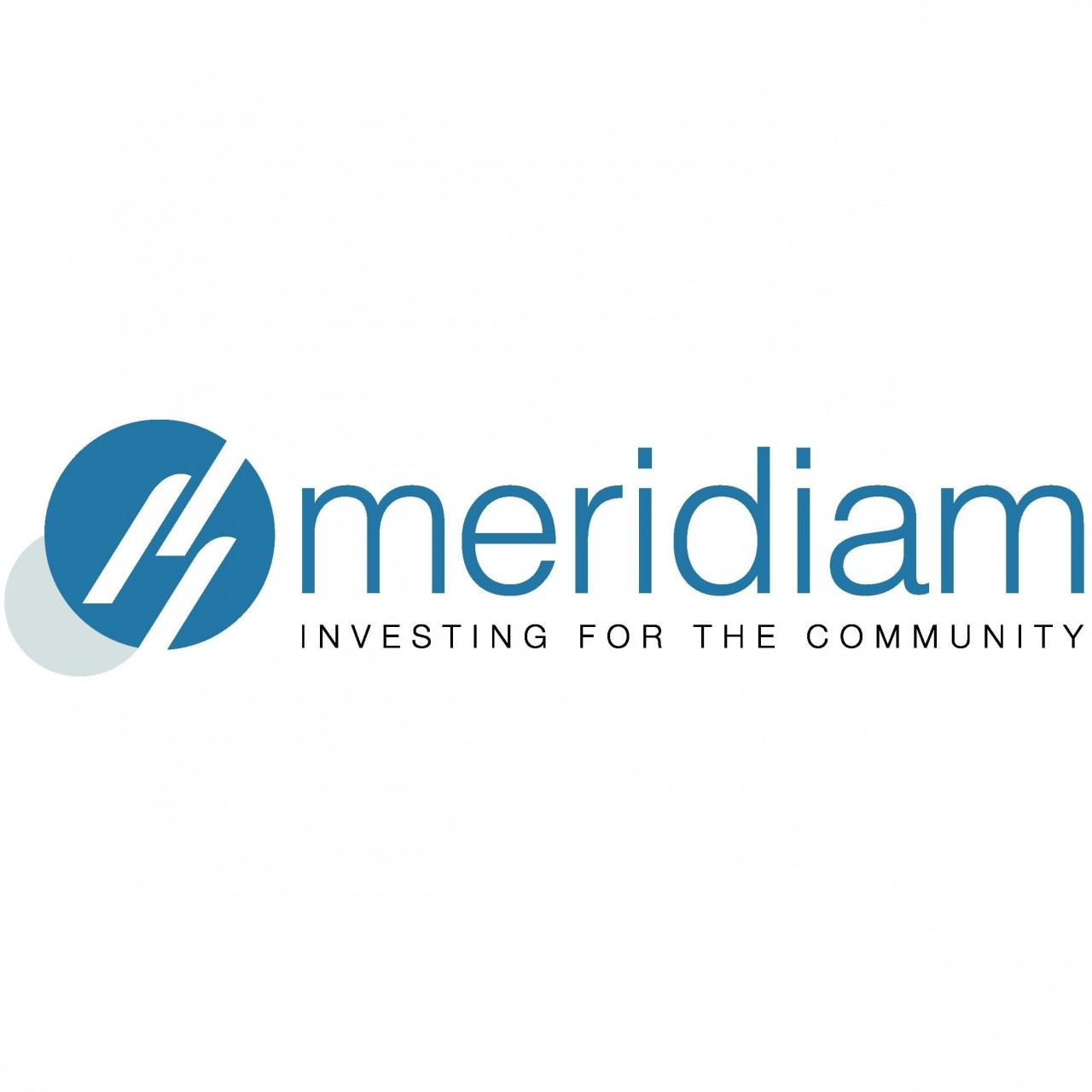 Photo: EQMagPro
Meridiam is a global investor and asset manager based in Paris specialized in developing, financing and managing long-term public infrastructure projects. Founded in 2005, Meridiam invests in public infrastructure in Europe, North America and Africa.
Meridiam, has offices in nine countries (France, Luxembourg, United States, Canada, Turkey, Senegal, Austria, Ethiopia and Jordan), manages $18 billion of assets and has to date invested in over a hundred transport, building and public services projects.
Meridiam develops, finances, builds and manages various types of projects:
Transport infrastructure (high-speed rail lines, highways, tunnels, ports, tramways, etc.)
Social infrastructure (schools, universities, healthcare centers, stadiums, etc.)
Public buildings (courthouses, government offices, ministries, etc.)
Utility networks and services (water, waste management, energy, etc.)
New sources of energy (solar, hydroelectric, geothermal energy, etc.)
Meridiam is present in 25 countries with offices located in 11 cities: Paris, New York, Istanbul, Toronto, Dakar, Luxembourg, Addis Ababa, Vienna, Amman, Libreville and Johannesburg.
6. Schneider Electric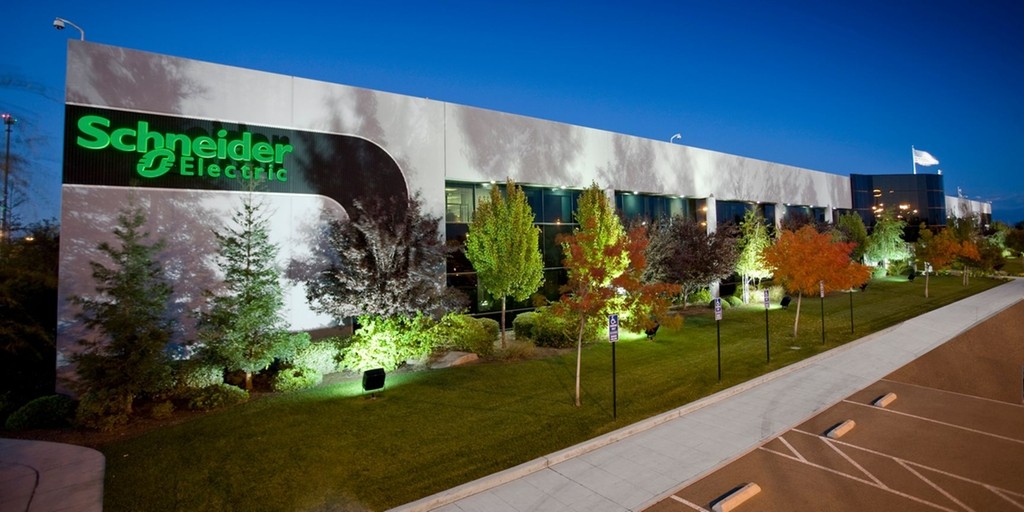 Photo: apsc.endress.com - Endress+Hauser
Schneider Electric SE (Societas Europaea) is a French multinational company providing energy and automation digital solutions for efficiency and sustainability. It addresses homes, buildings, data centers, infrastructure and industries, by combining energy technologies, real-time automation, software and services.
Schneider Electric is a Fortune Global 500 company, publicly traded on the Euronext Exchange, and is a component of the Euro Stoxx 50 stock market index. In FY2020, the company posted revenues of €25.2 billion.
Schneider Electric is the parent company of Square D, APC and others. It is also a research company.
The company began in 1836 as Schneider & Cie. It was ultimately renamed Schneider Electric in May 1999.
7. Foodics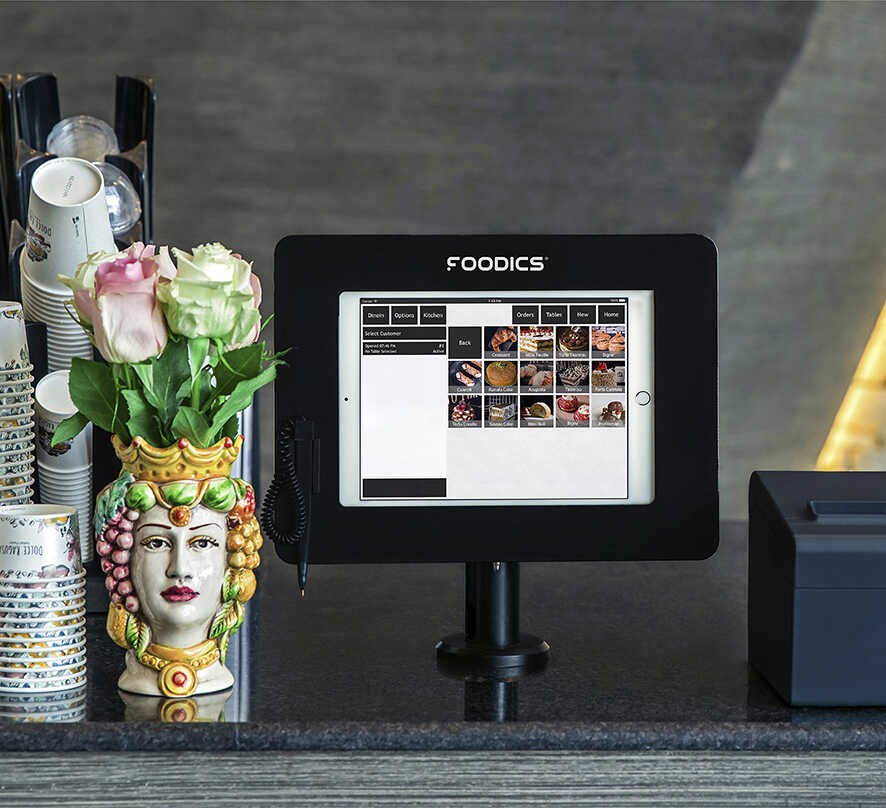 Photo: The Spoon
Foodics offers a cloud-based all-in-one restaurant management system on an iPad in English and Arabic. With multiple add-on iOS apps and building on more, thousands of restaurants, food trucks, cafes, and fast-food chains across the Middle East are hiking their revenues and building their relationships with diners. Offering high-tech solutions and real-time management, Foodics powers its clients and provides a unique style of dining fit for the future.
Their mission is to provide a restaurant management system that is so easy to use and won't even need their guide. They have five locations across the Middle East that serves 24/7 and over a thousand customers who have rung up over a billion orders through the Foodics system.
8. Ooredoo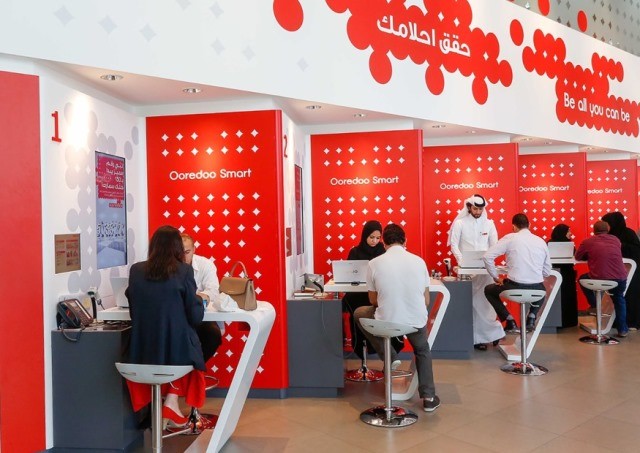 Photo: TelecomLead
Ooredoo QSC is Qatari multinational telecommunications company headquartered in Doha, Qatar. Ooredoo provides mobile, wireless, wire line, and content services with market share in domestic and international telecommunication markets, and in business (corporations and individuals) and residential markets.
It was the first operator globally to launch commercial 5G services in Qatar and is one of the world's largest mobile telecommunications companies, with over 115 million customers worldwide as of 2018.
9. Tamkeen Technologies

Photo: Lindkein
Tamkeen Technologies was established on 18/06/2013 - 09/08/1434 AH as a Saudi government company with a clear and ambitious vision to be the first choice for the government sector in IT. Tamkeen was established to serve the Ministry of Labor and its subordinate agencies with the vision to become the technical arm in this fieldby providing IT solutions of high value and innovation in the public sector.