TopVietnam Destination: Mau Son Peak's sublime beauty through 4 seasons
When visiting Mount Mau Son (Lang Son province), tourists are mesmerized with its beauty remaining4 through all 4 seasons: from forest peach blossoms in the spring to pale white snow of winter.
Mau Son mountainous area consists of nearly 80 mounts and hills, of which the highest peak is Phia Po 1,541m above sea level (also known as Cong Son, Cha Mountain), followed by Phia Me, 1,520 m above sea level (or Mau Son - the Mother Mount), Tra Ky - the tourism center of 1,180m height or Phat Chi 1,100 m. Mau Son is located about 30km from Lang Son city and about 180km from Hanoi.
Cited by VNExpress, each season in Mau Son possesses its own beauty, including the "cloud hunting" season from August to March every year. Visitors wishing to observe the scenery of the clouds must get up early at dawn. The cloudy season here is very familiar to the Dao, Tay, and Nung minorities in the region but brings exciting emotions to visitors who have never come to Mau Son before.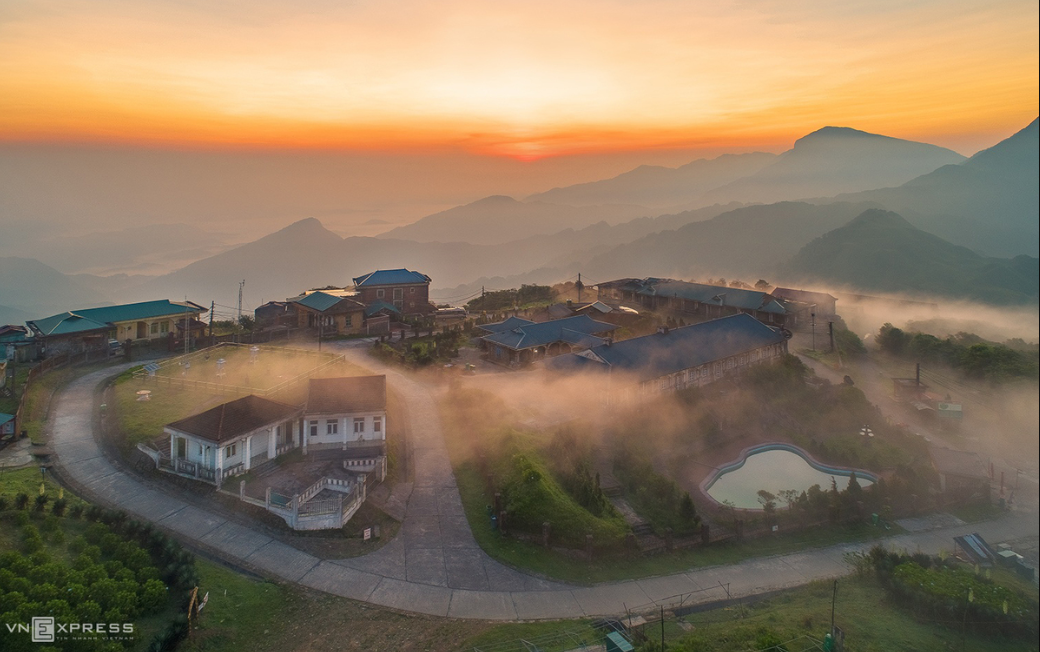 Cloudy mist on Mau Son tourist area at a dawn, taken by Photographer Bui Vinh Thuan (Photo: VN Express)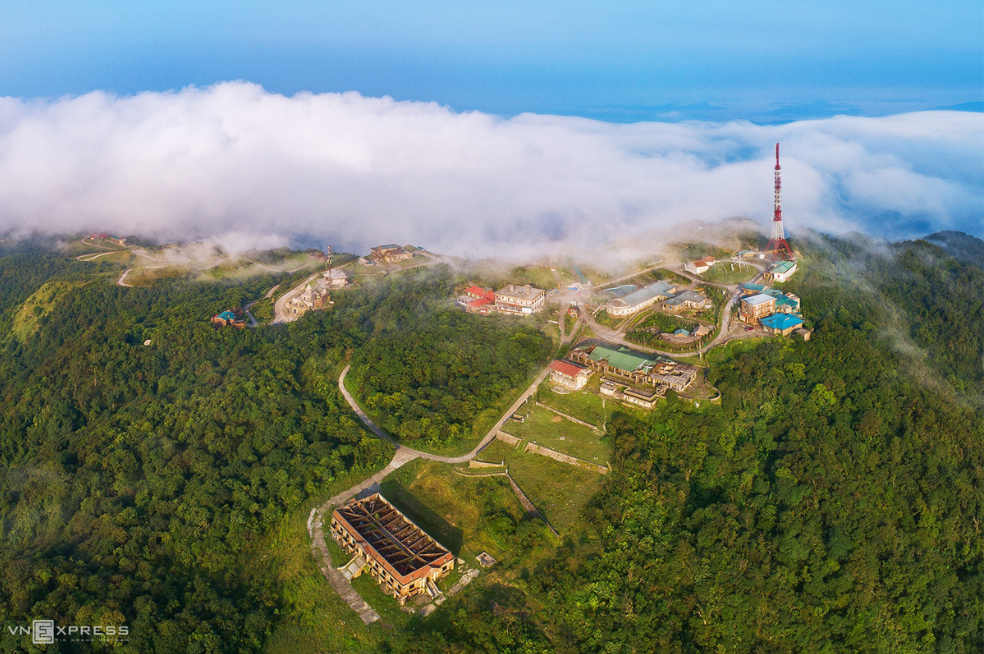 The clouds cover Mau Son mountain in Loc Binh district. Mau Son Mouth stretches from Mau Son commune, Loc Binh district to Cong Son commune, Cao Loc district, all of which are located in the border area of Vietnam. The slopes of Mau Son mountain in Mau Son commune, Cao Loc district has a border belt adjacent to China, above Chi Ma border gate. (Photo: VN Express)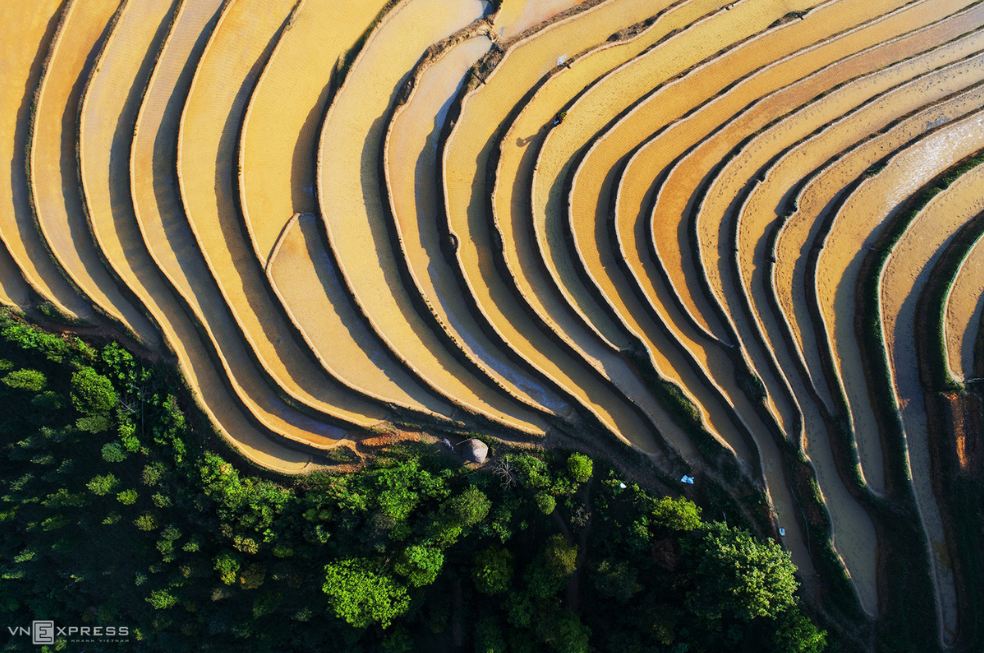 If visiting Mau Son from April to May, tourists may find locals preparing the land for crop, transplanting rice on terraced fields interspersed with hillsides and anise forests. Around early summer, people in Mau Son also cultivate maize. (Photo: VN Express)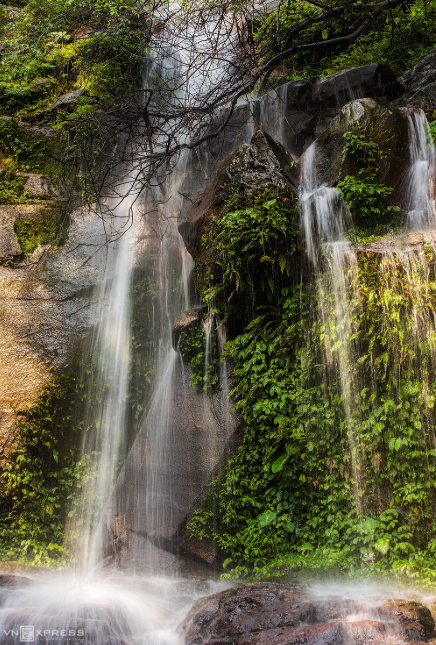 Mau Son's streams are refreshing at mid-summer. The photographed stream is about 7m high. On the northern and southern slopes, there are over 10 fairly large streams, providing fresh water all year round.
In addition to waterfall bathing, or camping in the forests to enjoy the fresh air, visitors can admire hydrangeas, - the typical flower on Mau Son, which bloom every summer. (Photo: VN Express)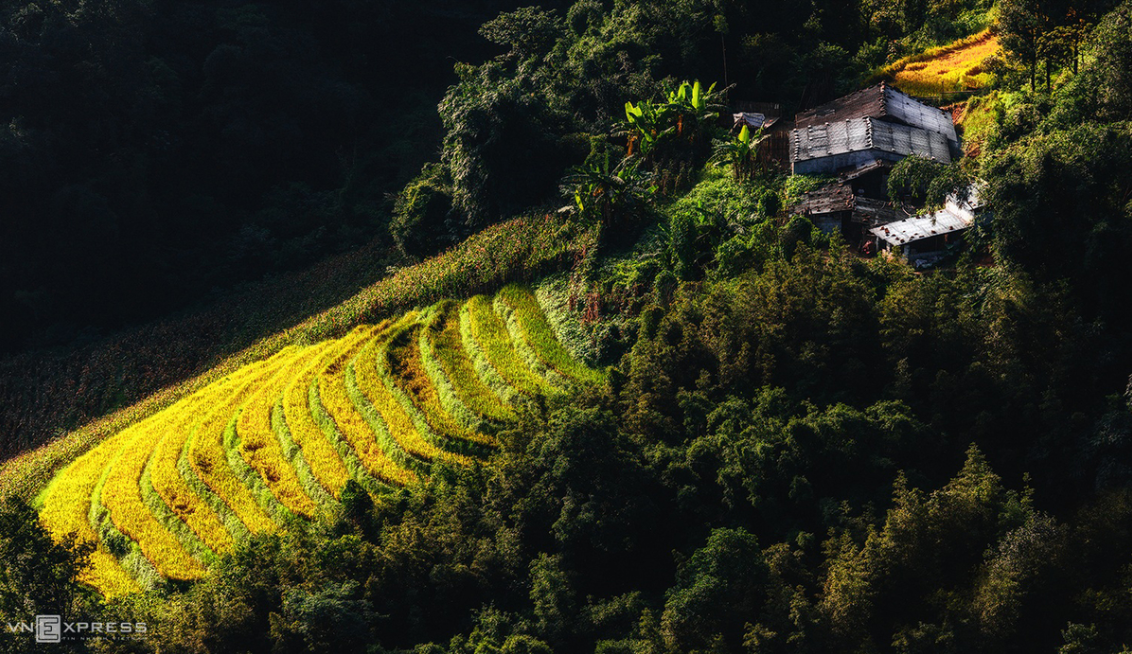 By July to August, the terraced fields have entered harvest season, creating an impressive picture of the golden season, nestled on the slope adorned by local "trinh tuong" houses, which are made of clay and yin-yang tile roof. (Photo: VN Express)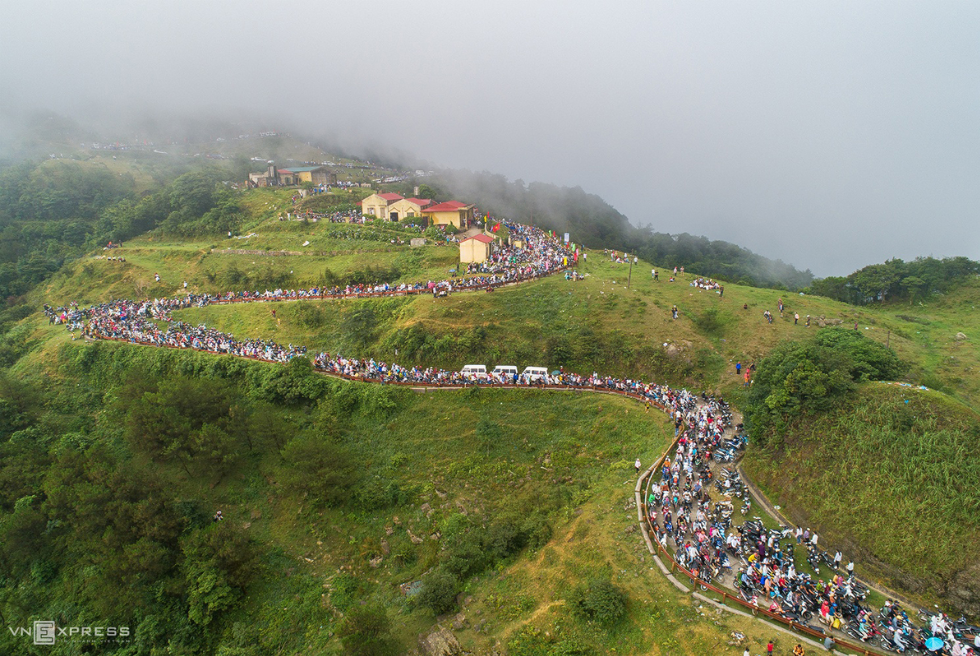 The view of a 3 km traffic jam on the opening day of the Mau Son Tourism Festival took place in June 2019. Mr. Thuan said that in the summer every year, Lang Son usually organized a festive season on Mau Son tourist area to attract tourists. Everyone joined in to participate in folk games such as grass, six spurs cockfighting, cross-country running and exploring new tourist destinations on Mau Son. (Photo: VN Express)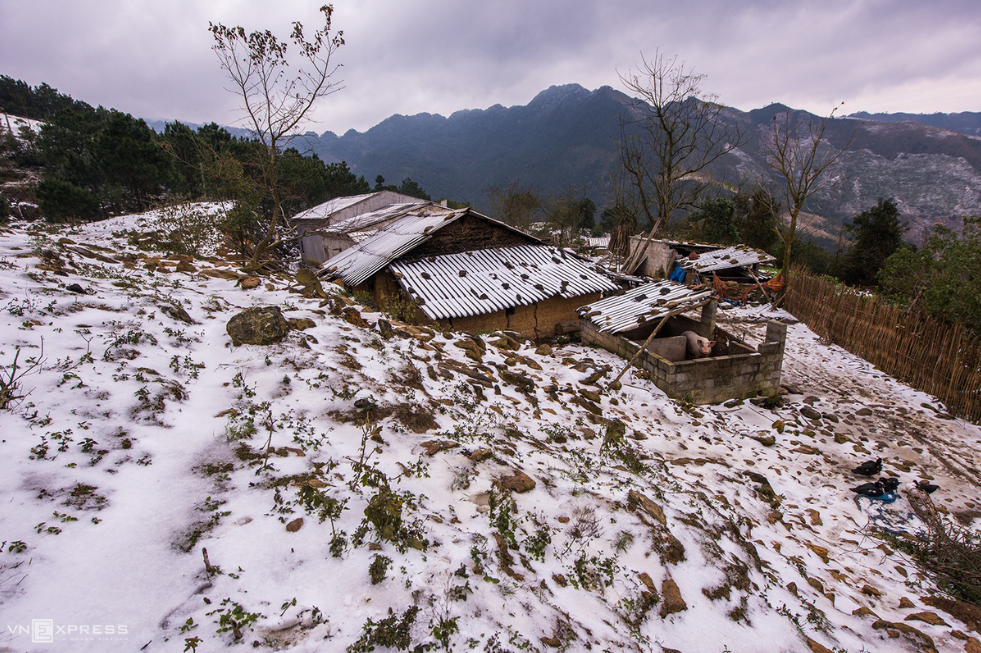 The white snowy area on Mau Son highland, taken by Thuan on January 24, 2016, is opposite to the spring scenery here. Not every year atop Mau Son also has icy and snowfall, if visitors are lucky enough to come here on the occasion of snowfall, they will have an unforgettable experience. (Photo: VN Express)
When temperature drops to negative, frost occurs in Mau Son. In the winter, along with the landscape of the hamlet villages, Mau Son also shows the most typical life of highland residents in the snowy years. Although ice and snow season attract tourists, they cause damage to the crops and lives of people in upland areas. (Photo: VN Express)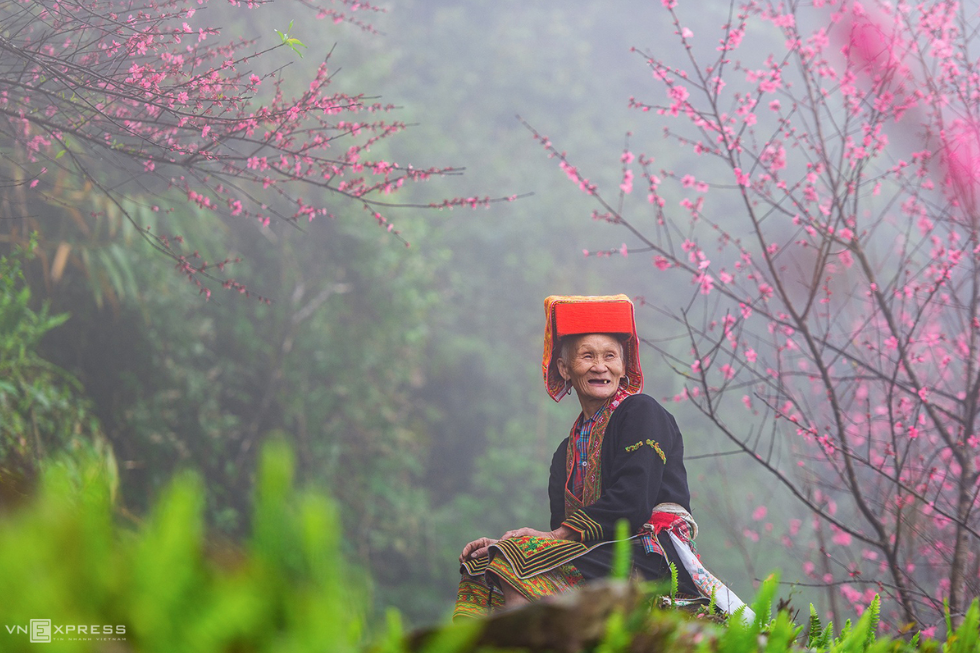 Among the spring flowers, it is indispensable to mention forest peach blossoms. Adapted to the cold climate, inert stems and wait until the warm and sunny spring weather to bloom, peach blossoms are considered "a very unique beauty" of this mountainous region. This is a photo of Mrs. Lu Gang, a Dao woman. Dao people make up 95% of the population settled in Mau Son. (Photo: VN Express)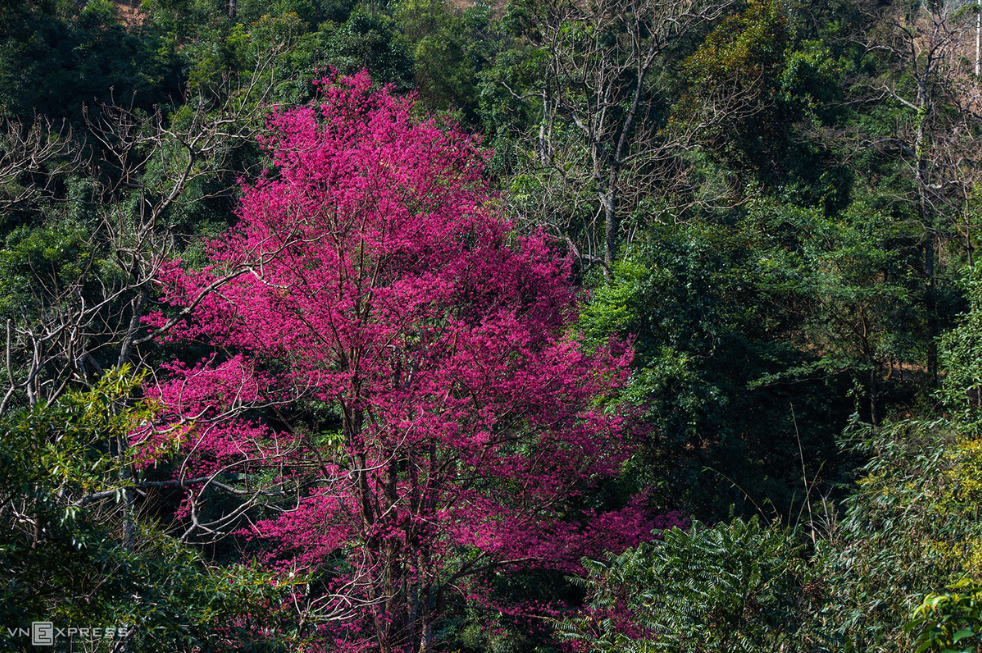 Taiwan cherries bloomed in Mau Son in the early days of February. Mau Son bell peach blossoms (also known as Taiwan cherries) belongs to the rhododendron family, usually blooming on the occasion of Lunar New Year, creating vibrant colors for the forests. (Photo: VN Express)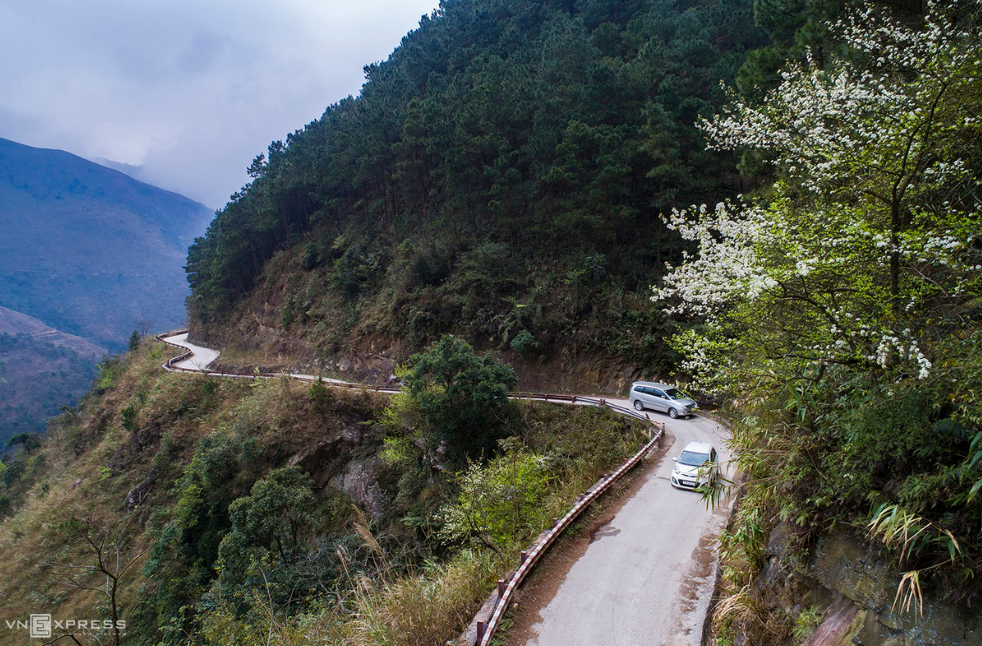 The lively scene of white pear flowers blooming on the hillside of the road to Mau Son tourist area. Spring atop Mau Son is assimilated with a girl dressed in a colorful floral shirt, from the deep magenta and light pink of Taiwan cherries and forest peach blossoms to the pristine white of wild pears and plum flowers. (Photo: VN Express)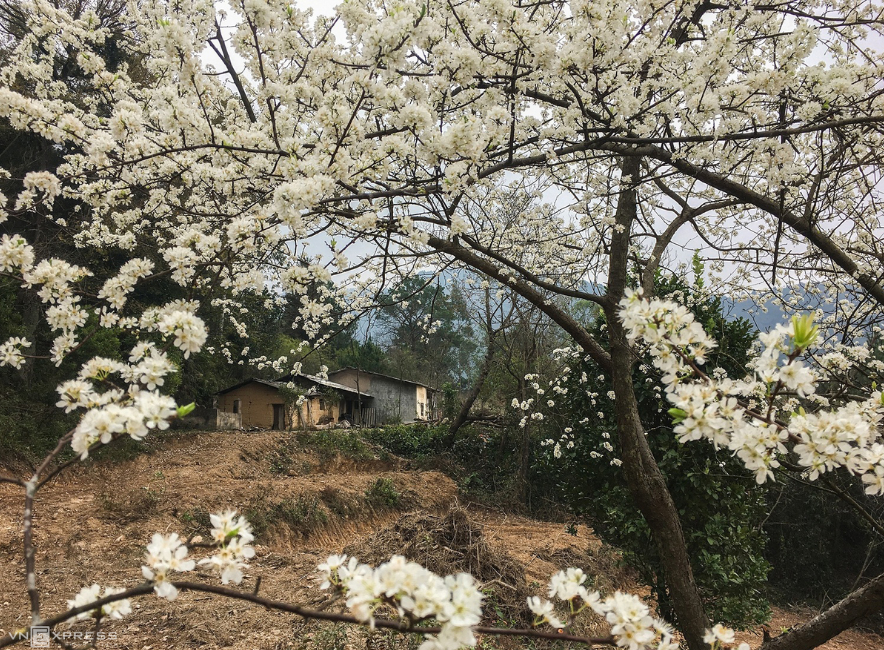 White blooming plum trees adorn the walls of a house in a village in Mau Son. "Nature bestowed Mau Son with the combination of fresh air and magnificent mountains, so the scenery changes according to the four seasons of the year and for me, every season in this mountainous region is beautiful in its own way," said Bui Vinh Thuan. (Photo: VN Express)
National
Vietnam News Today (Jan. 20): Vietnam confirms 15,936 new local Covid cases; First Omicron infections in community reported in HCM City; Vietnam to facilitate procedures for foreign entrants; Hanoi capital cancels fireworks display on lunar New Year's Eve.