Top Vietnam destinations: Charming fishing villages in Phu Quoc for a memorable trip
Ham Ninh, Rach Vem, Cua Can, Ganh Dau – the four fishing villages in Phu Quoc that are known for their untouched yet amazing beauty will help you learn more about the island's local life.
HAM NINH
Photo: Namtakej.
Ham Ninh fishing village is located on the east coast of the island, in between the mountains and the sea. Its untouched beauty has been attracting visitors around the world for a long time. The shore here slopes gently, when the tides rise, the water floods the edge of the forest and then quickly withdraw leaving countless seashells, forming a marvellous sandy beach.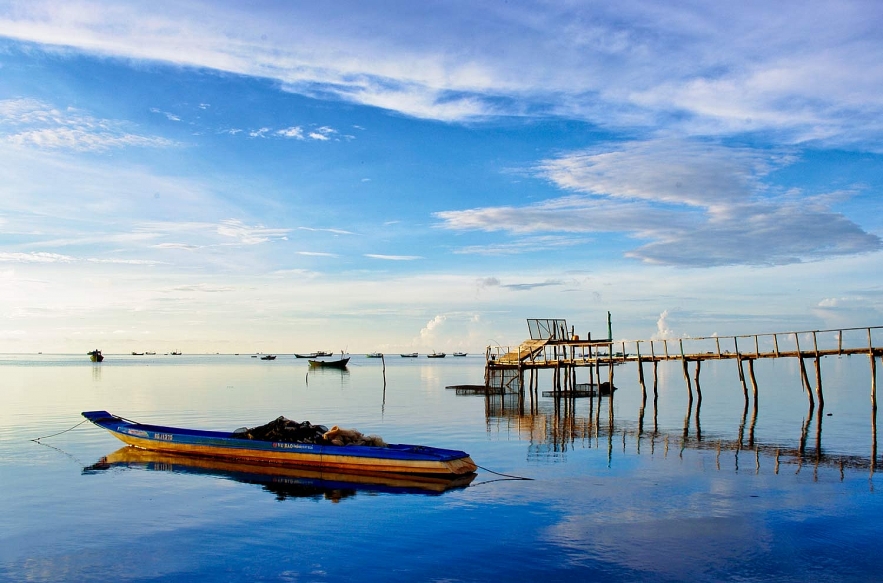 Photo: Best Price Travel.
Travelling to Ham Ninh fishing village, you will experience many interesting activities such as scuba diving, watching coral reefs, immersing yourself in the crystal-clear water and even fishing. In addition, this place is also famous for its specialities, such as crab and herring salad.
Photo: Ngocddinh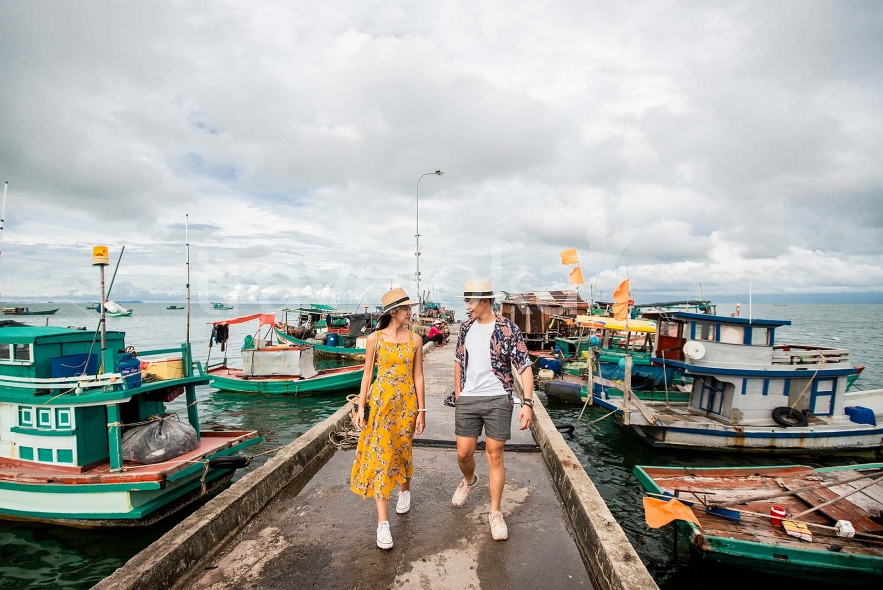 Photo: Traveloka.
RACH VEM
Located in the north of Phu Quoc island, Rach Vem is a relatively small fishing village, with more than 180 households living here. Visiting Rach Vem, you will have a chance to wander around the golden sandy beach and enjoy fresh seafood at many floating raft restaurants there.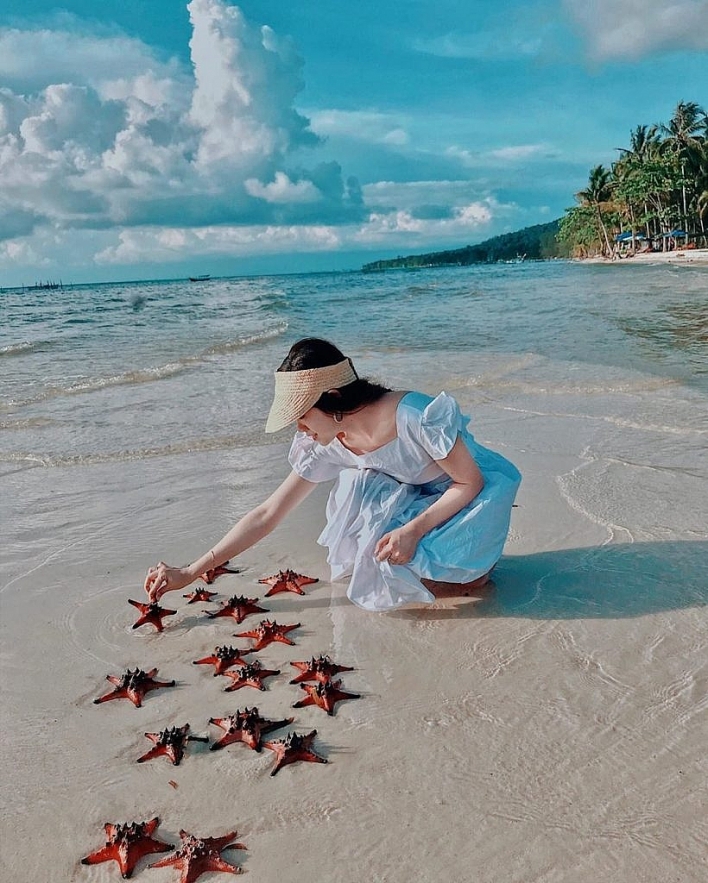 Starfish at Rach Vem. Photo: traminh.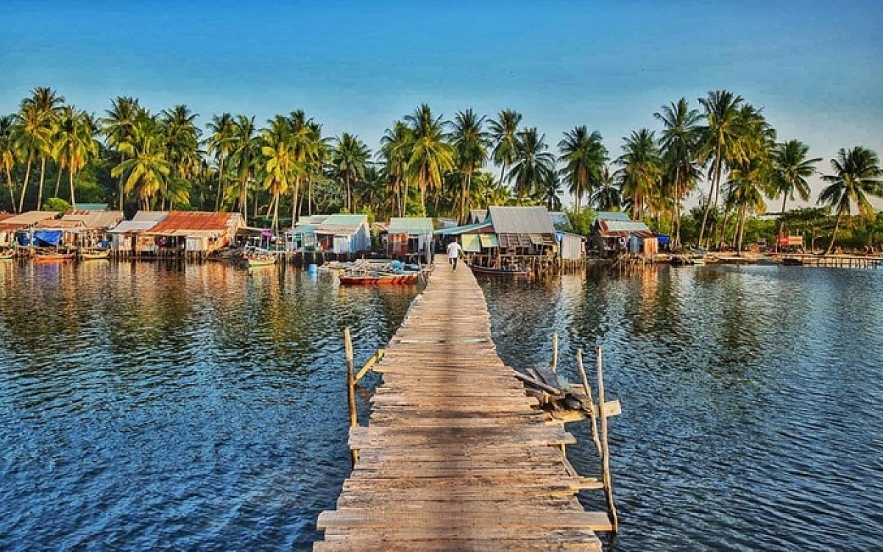 Photo: Fantasea.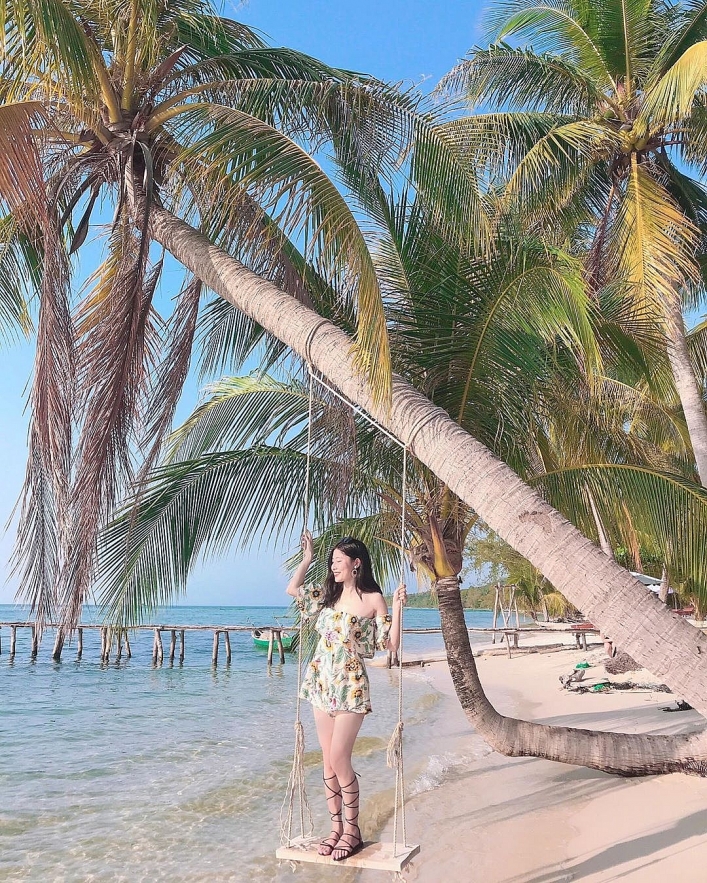 An ideal place to check-in. Photo: thuntm.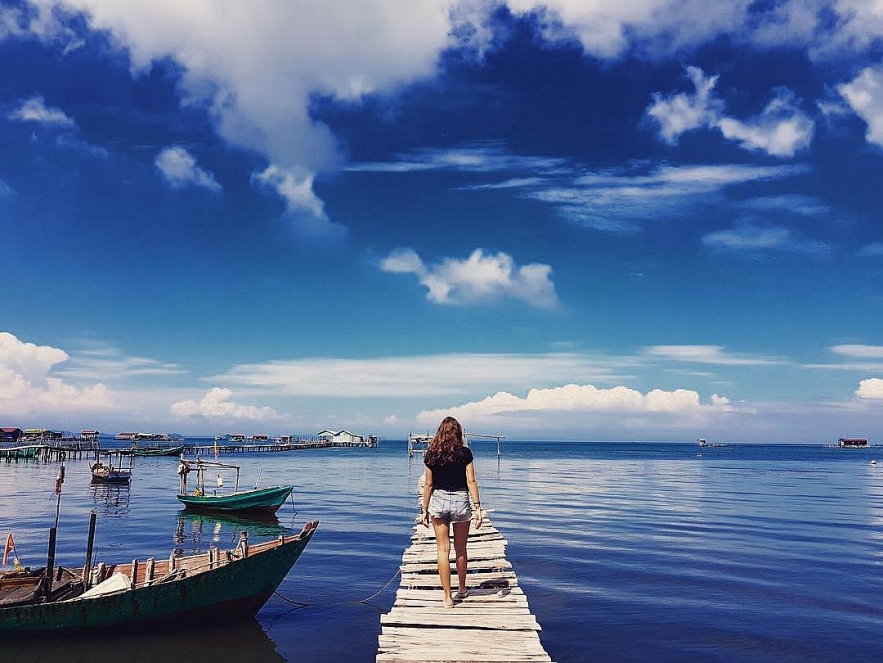 Photo: Yes Travel.
GANH DAU
Ganh Dau fishing village is quite small, located about 20 km from Dong Duong town. This place still retains its pristine beauty and is less affected by tourism activities. Especially, you can easily see the Cambodian coast from Ganh Dau.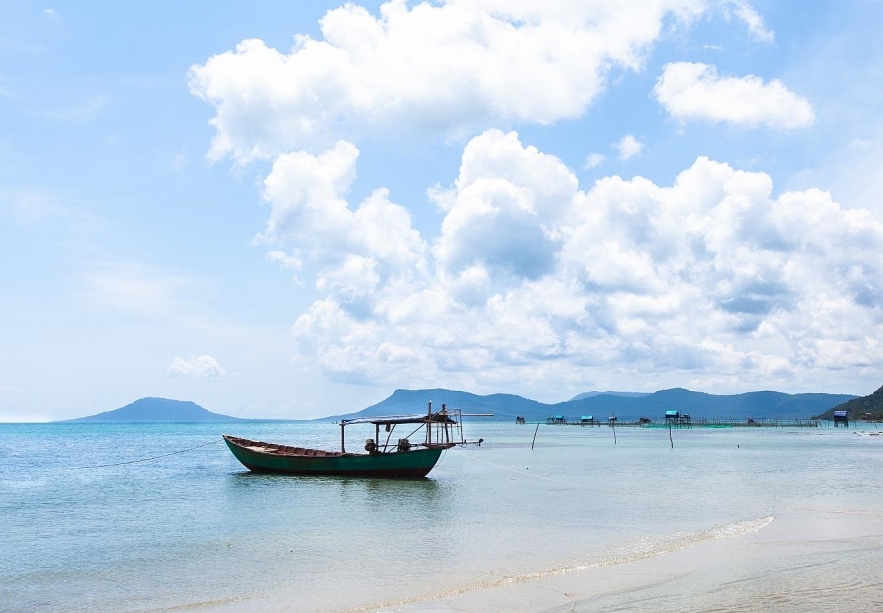 Photo: Wikiphuquoc.
Apart from strolling around the village or swimming in the sea, you can also rent a boat to visit fishermen's rafts, discover the surrounding islands, or just to experience the life of a Phu Quoc local.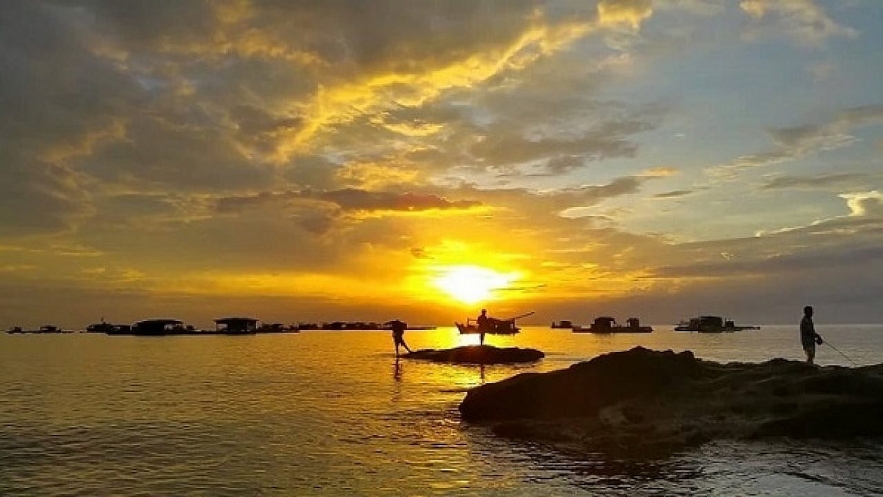 Sunset at Ganh Dau. Photo: diphuquoc.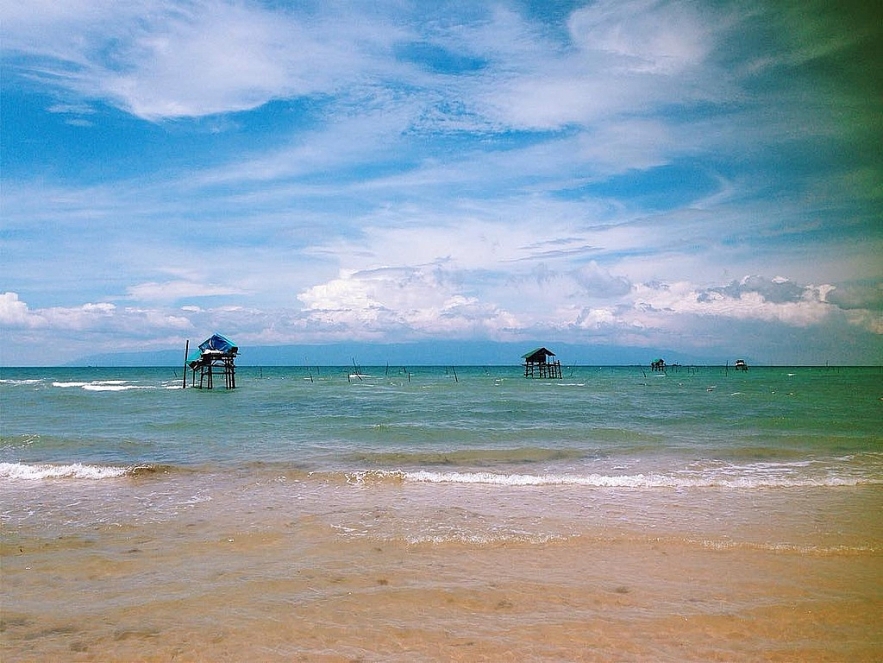 Photo: P.ip.
CUA CAN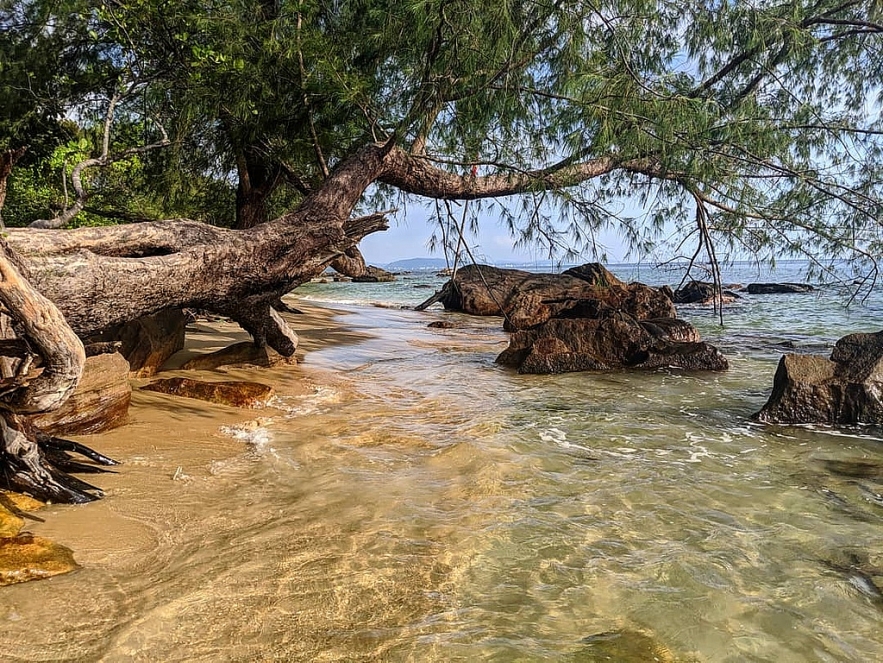 Photo: Philippa_louise.vr.
Cua Can fishing village is in the north of the island, about 14 km from Dong Duong town. The fishing village is quite small, peacefully located next to the secluded blue beach, making a quiet relaxing space for visitors.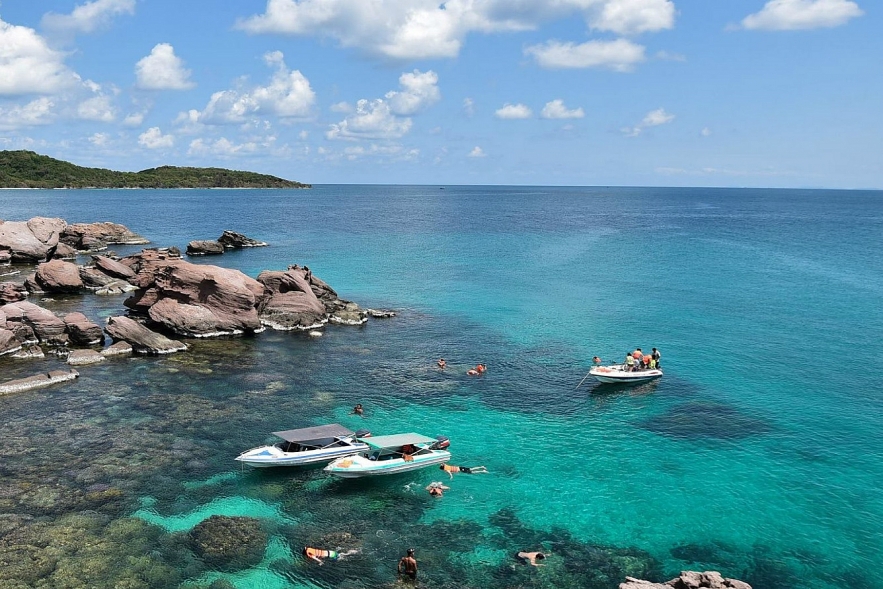 Photo: Focus Asia Travel.
For those adventurous tourists, kayaking along the river in the Phu Quoc National Park would be a perfect way to spend your time here. Especially, there is an isolated sand dune, from which you can see the coastal line leading to the North Long Beach and Ganh Dau.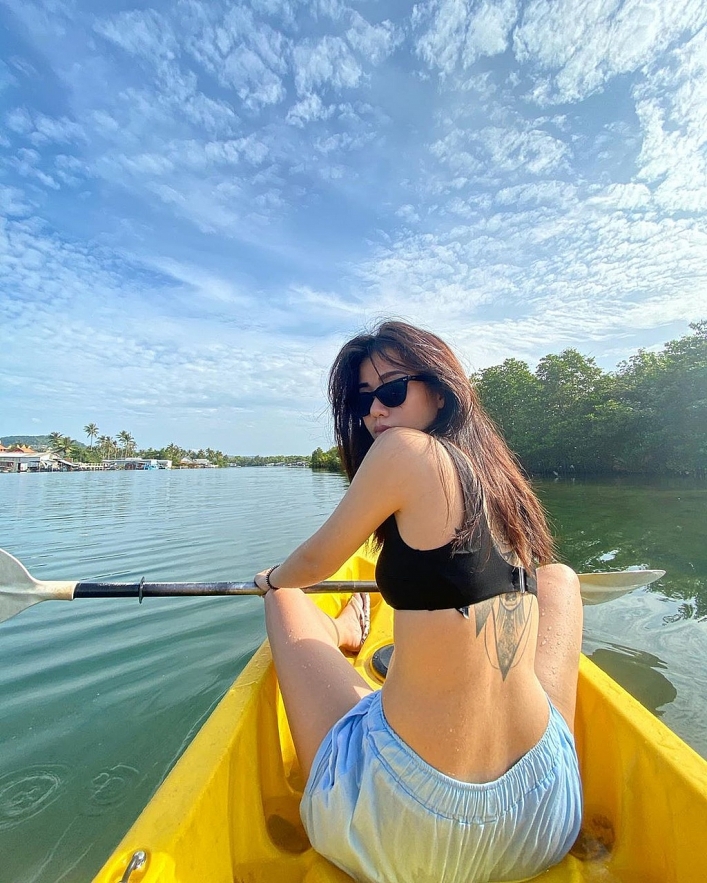 Kayaking for adventurous travellers. Photo: mileuleu.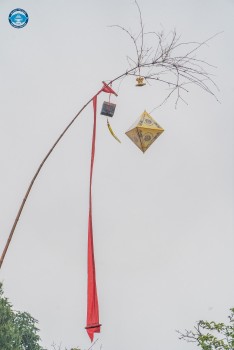 Viet's Home
In the past, the Neu pole (a tall bamboo pole with red garment strips used to ward off evil spirits during the lunar New Year) lowering ceremony at the royal palace of the Nguyen Dynasty was performed to mark the end of the New Year holiday and prepare to enter a new working year.