Tourist sites across Vietnam crowded again as Covid-19 situation subsides
As the Covid-19 situation has been at ease, tourist destinations across Vietnam have been thronged with visitors.
Da Lat (Lam Dong)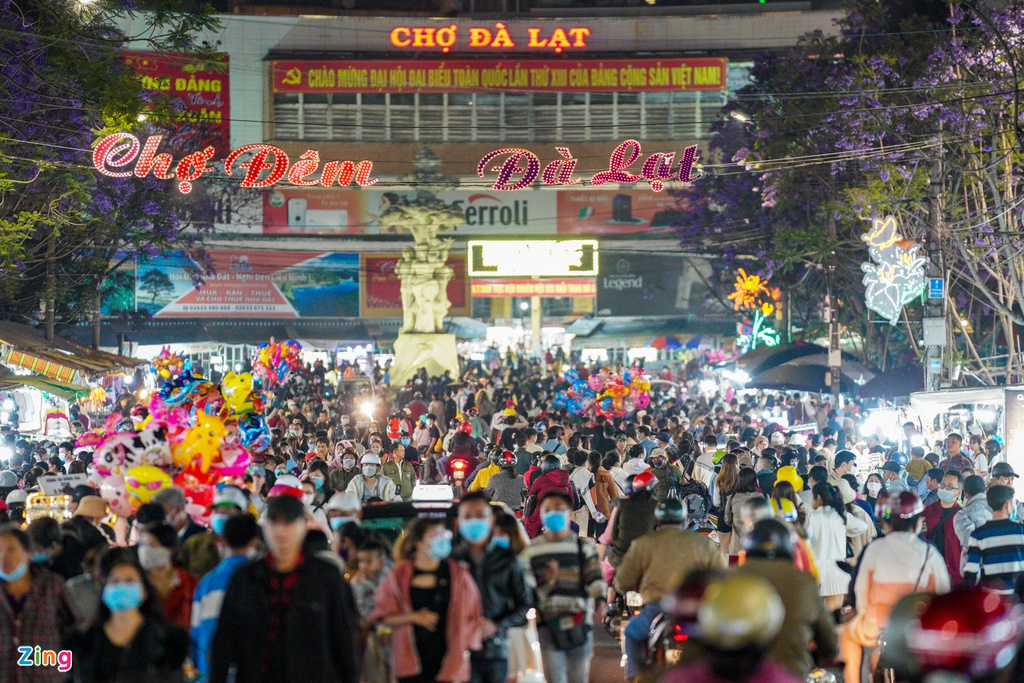 Photo: Zing News
Over the past weekend, thousands of tourists from Ho Chi Minh City and neighboring localities thronged to Da Lat (Lam Dong) as the Covid-19 situation has been relieved.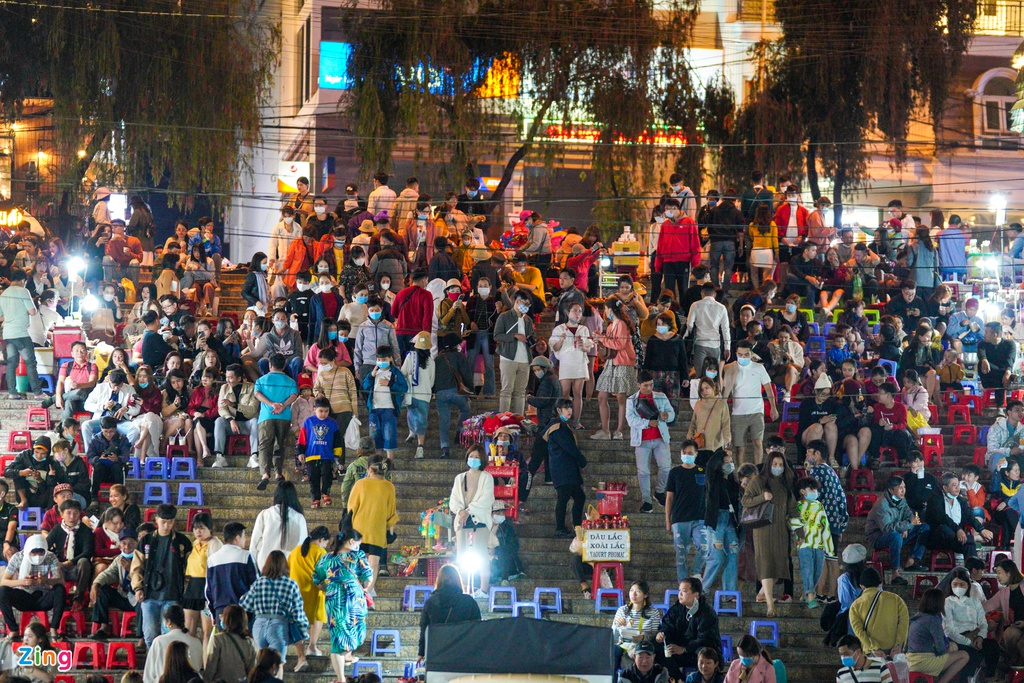 Photo: Zing News
Tourists gather at a walking street in Da Lat.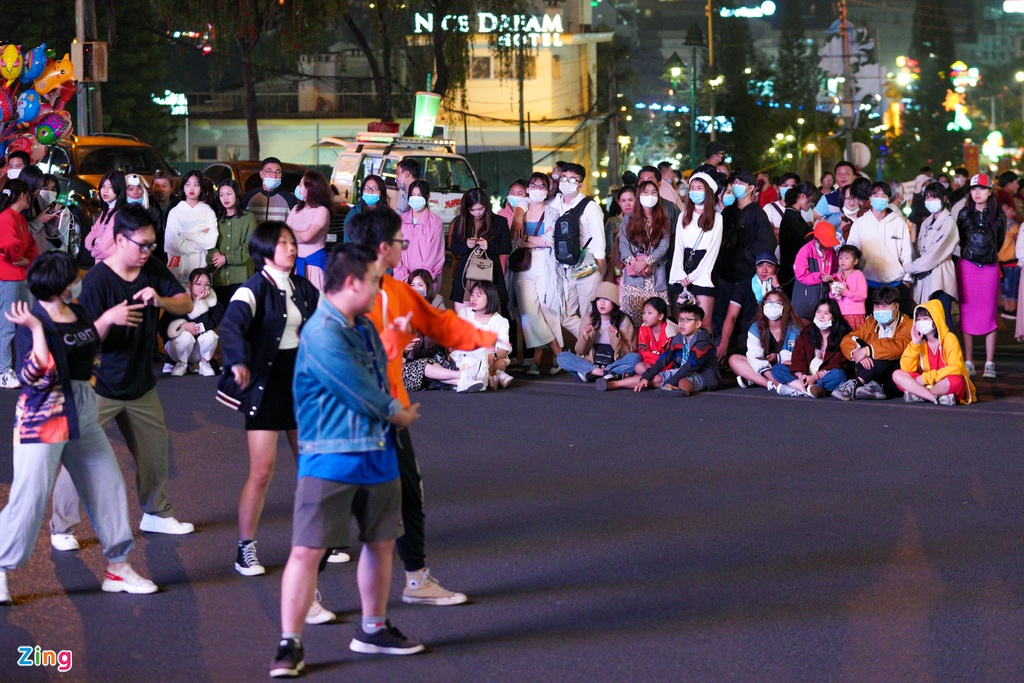 Photo: Zing News
Hoa Binh area was crowded with people watching dance performances.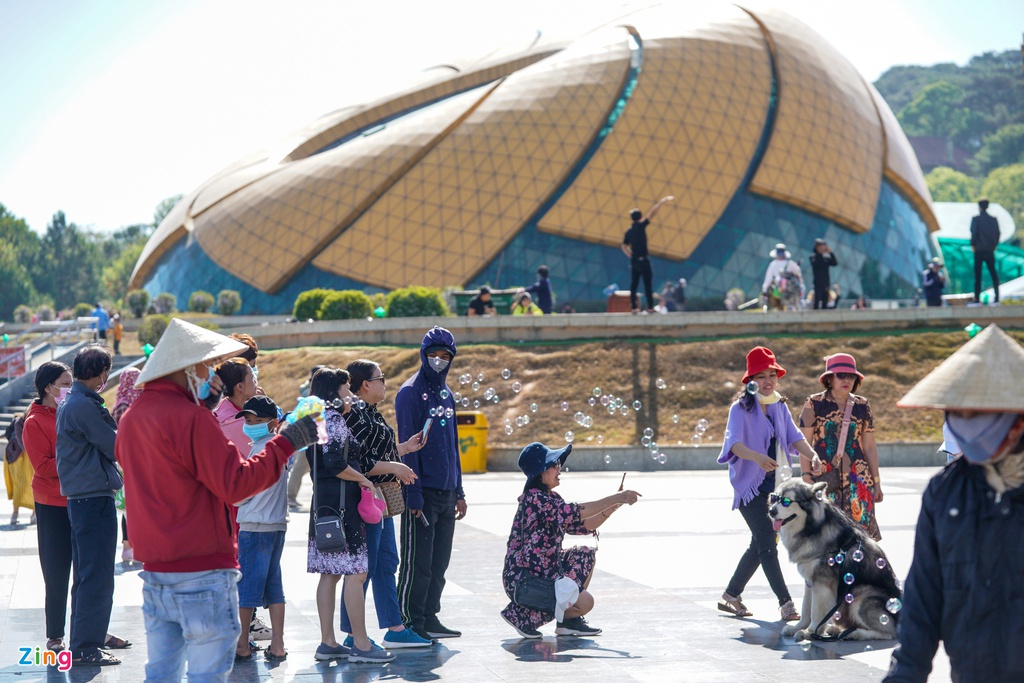 Photo: Zing News
As reported by Zing News, at the Da Lat flower garden, Lam Vien square and amusement parks welcomed a large number of tourists again which was completely contrary to the deserted scene ahead of Tet (Lunar New Year) holiday as the third wave of Covid-19 swept through the country.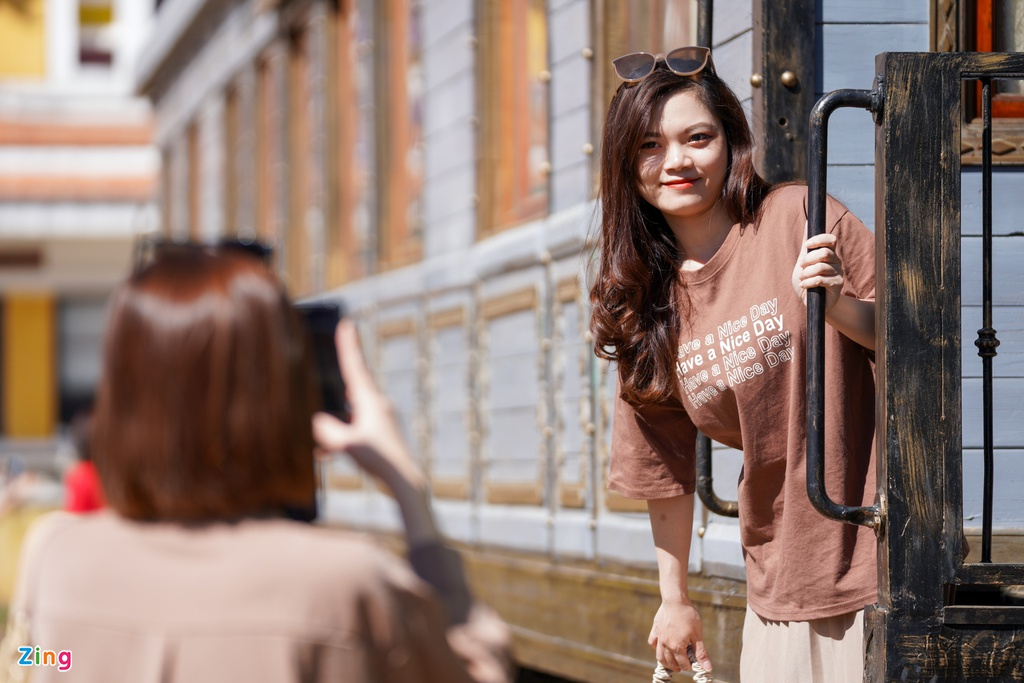 Photo: Zing News
Cao Thu, 28, a Hanoi-based resident said "This is the first time that I have been to Da Lat. Hearing Da Lat beautiful in all four seasons, hence, I chose it as my first destination post-pandemic".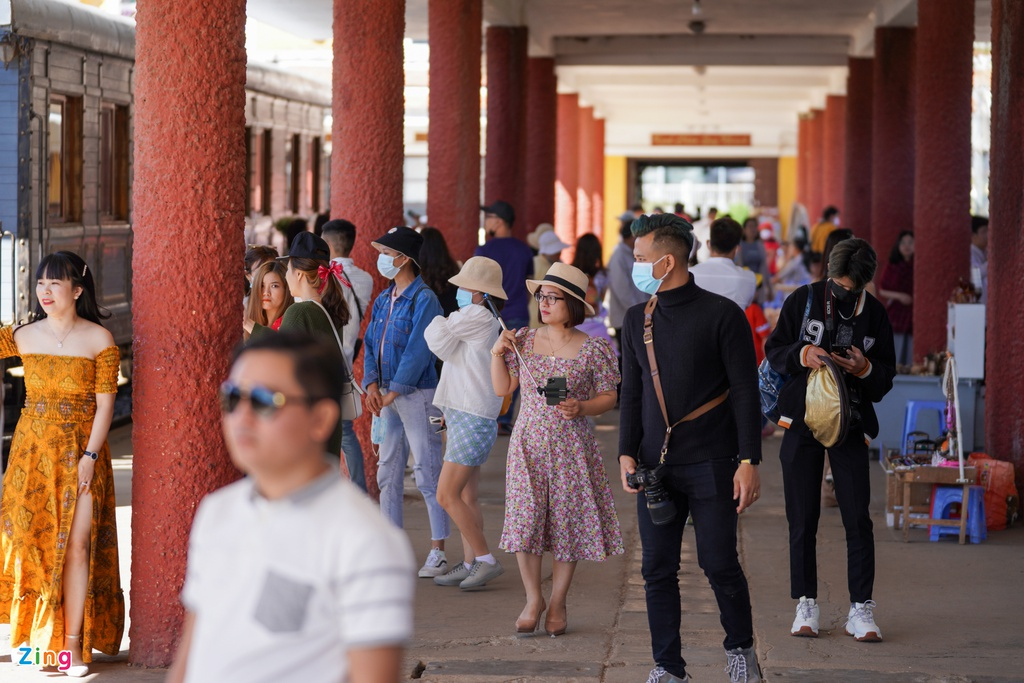 Photo: Zing News
"My friends and I have stayed at Da Lat for 4 days and have visited several tourist attractions such as Tuyen Lam Lake, Lam Vien Square, tea hill, etc", Thu added.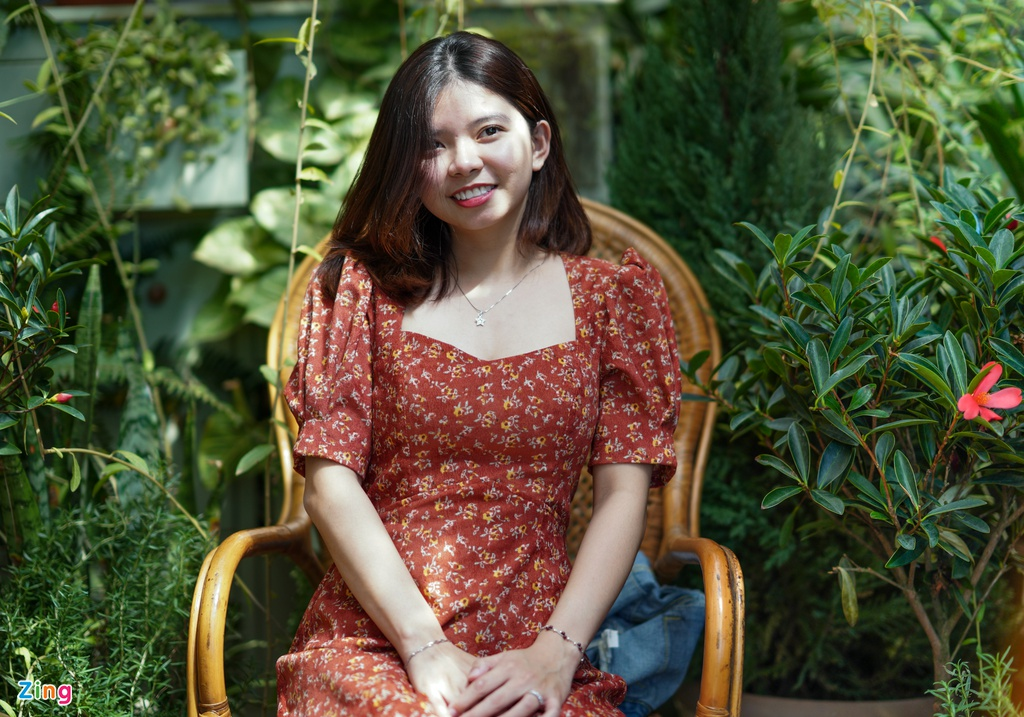 Photo: Zing News
Luu Thien Thanh Mai, 25, from Ho Chi Minh City said she mainly checked in at brilliantly-decorated coffee houses, adding that this was her first trip since the beginning of the year.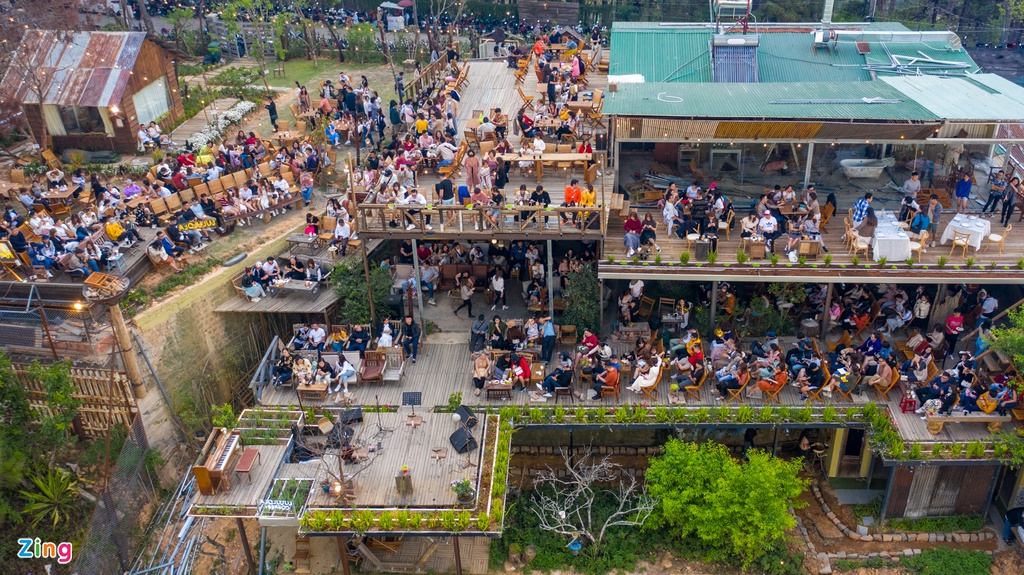 Photo: Zing News
An outdoor café was packed with customers.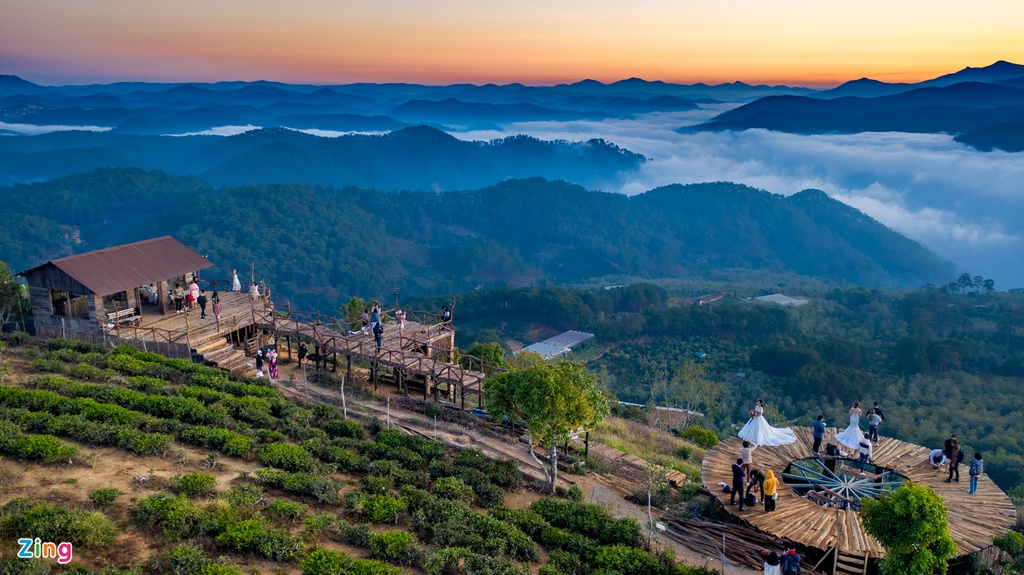 Photo: Zing News
Places to hunt clouds and admire sunset are also preferred by many visitors when coming to Da Lat.
Hoi An (Quang Nam)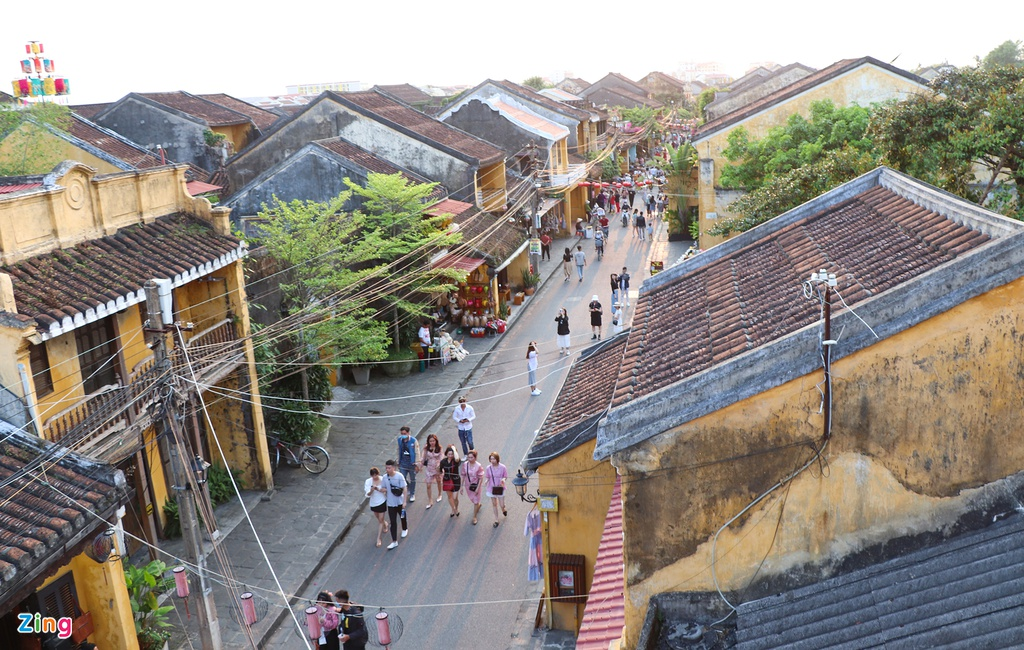 Photo: Zing News
Over the past weekend, Hoi An ancient town in Quang Nam also received thousands of visitors.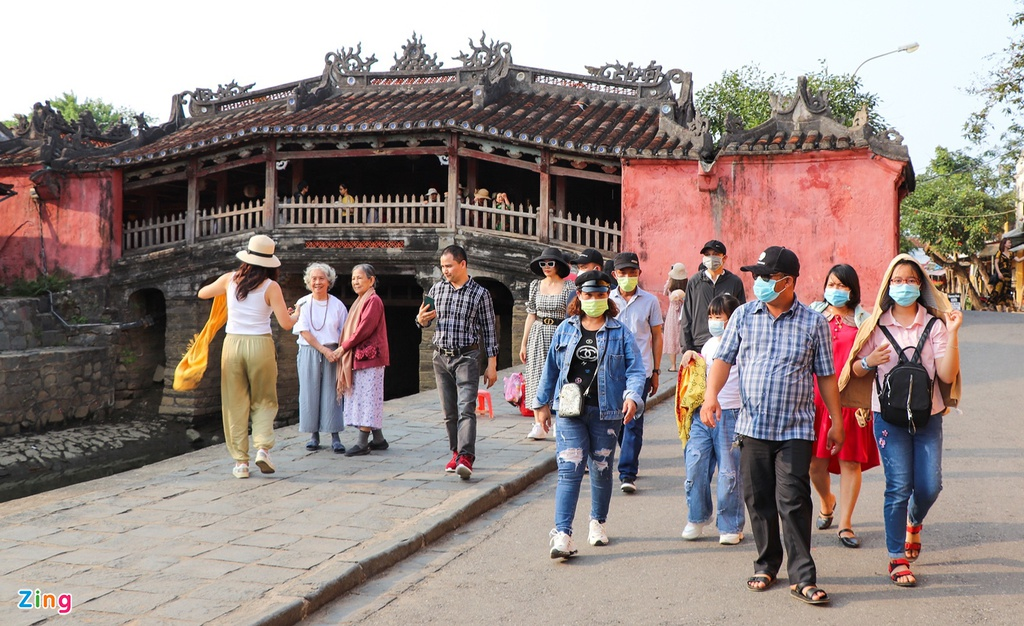 Photo: Zing News
On March 14 afternoon, famous tourist sites such as Pagoda Bridge, An Hoi Bridge, Ba Mu Pagoda, or streets of Bach Dang, Tran Phu, Nguyen Thai Hoc, etc attracted many visitors to take photos.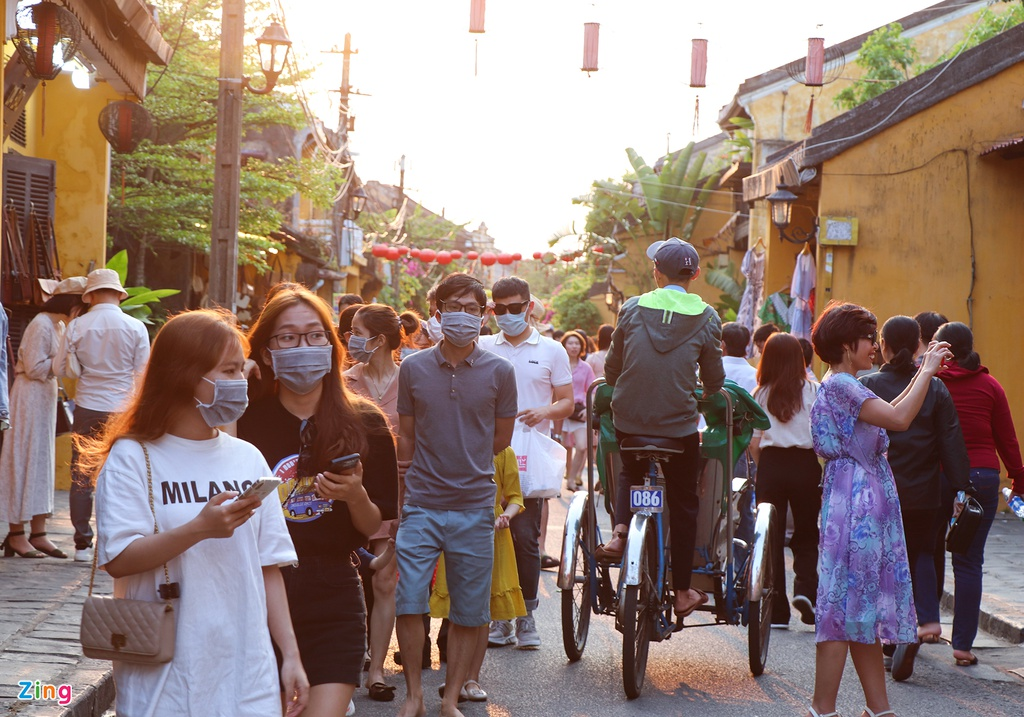 Photo: Zing News
According to the Hoi An Center for Culture and Sports, to lure more tourists to the town, it has reduced the ticket prices as well as offered interesting new tourism products.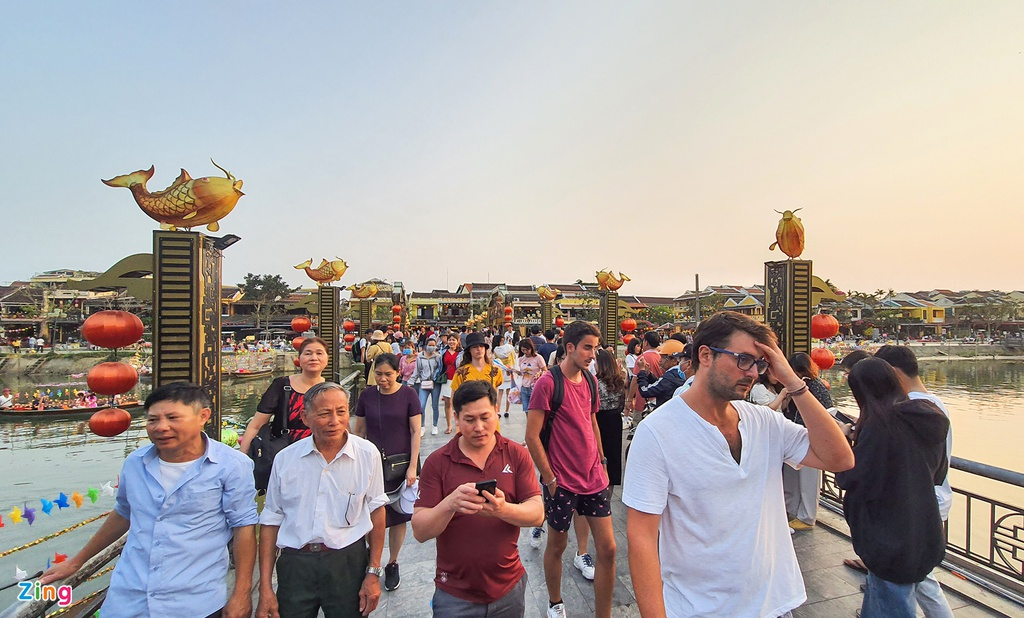 Photo: Zing News
Deputy Director of Quang Nam Department of Culture, Sports and Tourism Le Ngoc Tuong said that tourists to Hoi An are now mainly domestic ones (accounting for 95%). "On weekends, the town welcomes more than 1,000 visitors, which doubles or triples weekdays".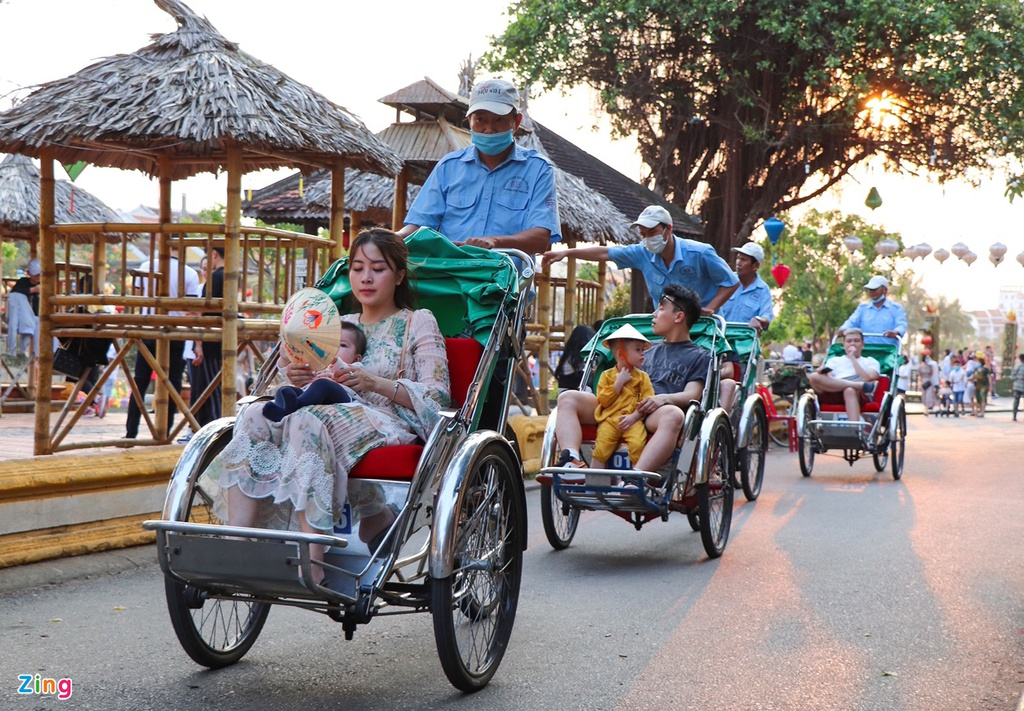 Photo: Zing News
Boat tours on Hoai River and cyclo tours attract many visitors.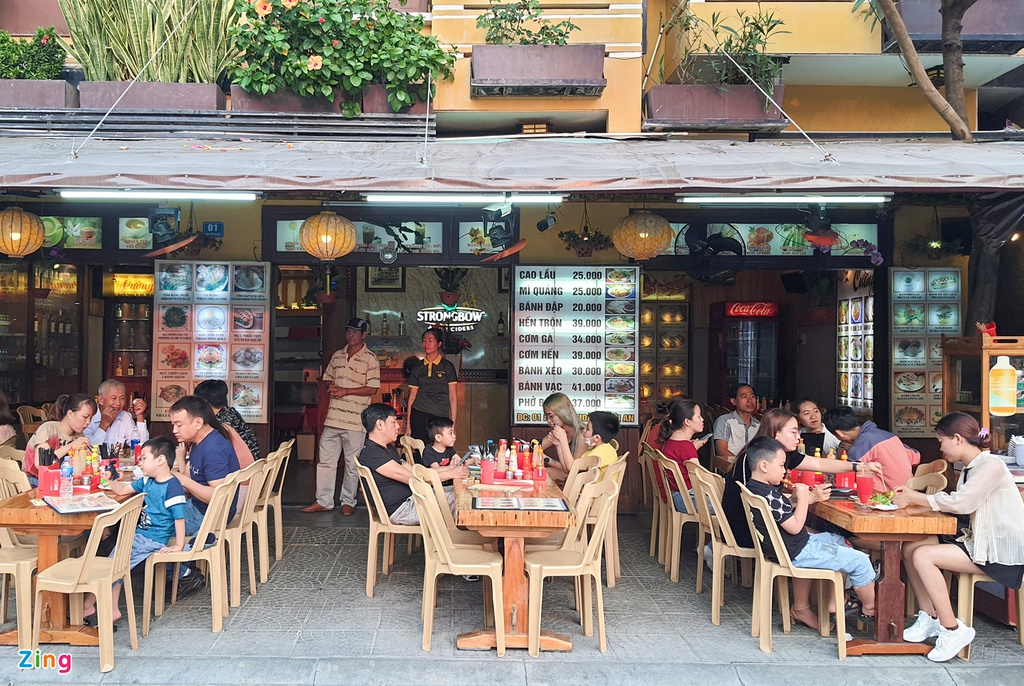 Photo: Zing News
"It's a long time since my eatery has served such a large number of customers. Although it is not as crowded as before the pandemic, I feel very happy. "Thu, the owner of an eatery on Nguyen Hoang Street told Zing News.
Tam Chuc Pagoda (Ha Nam)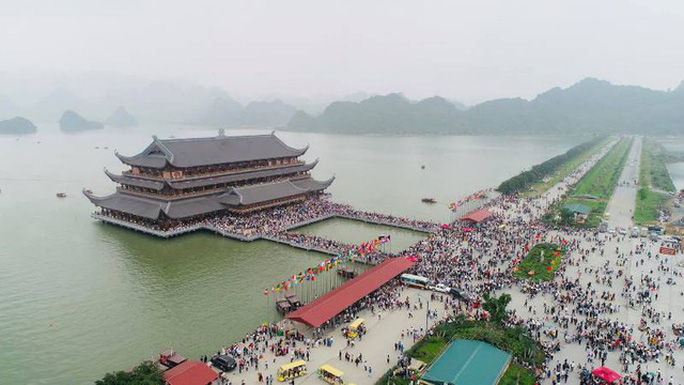 Photo: NLD
Tam Chuc Pagoda, a popular spiritual and tourist destination in the northern province of Ha Nam, around 60 kilometers from Hanoi, received 60000 visitors on March 14.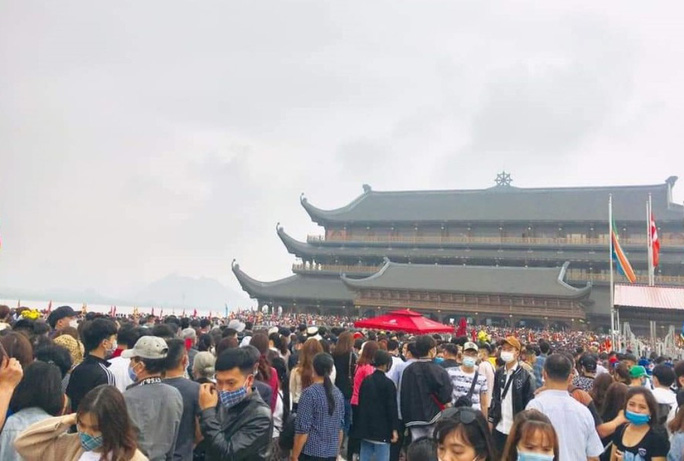 Photo: NLD
The pagoda management board requires all visitors to comply with the regulations on Covid-19 prevention and control including making medical declarations, donning face masks, washing their hands with sanitizers, etc. However, many people failed to abide by the social distancing requirements.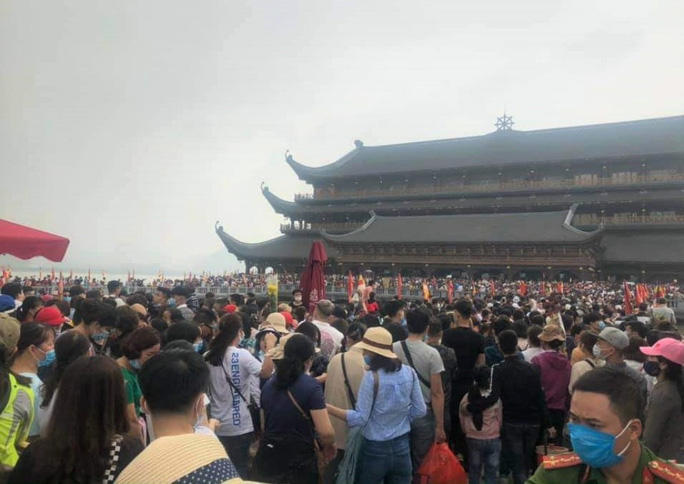 Photo: NLD
The pagoda was packed with visitors, sparking fears of new Covid-19 outbreaks.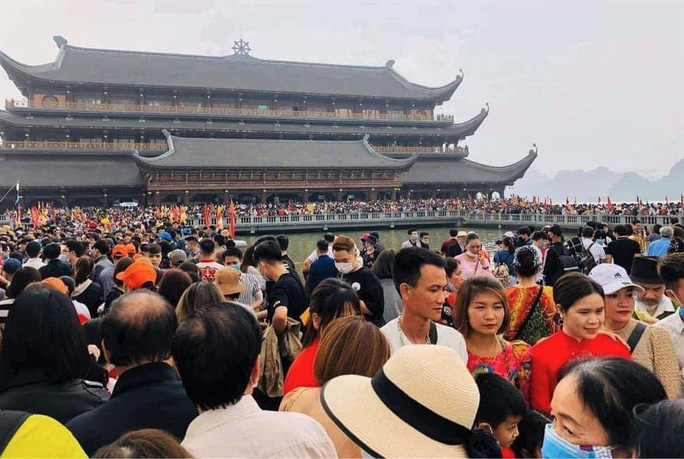 Photo: NLD
A sea of people waits for getting on boats to visit the lake.
Huong Pagoda (Hanoi)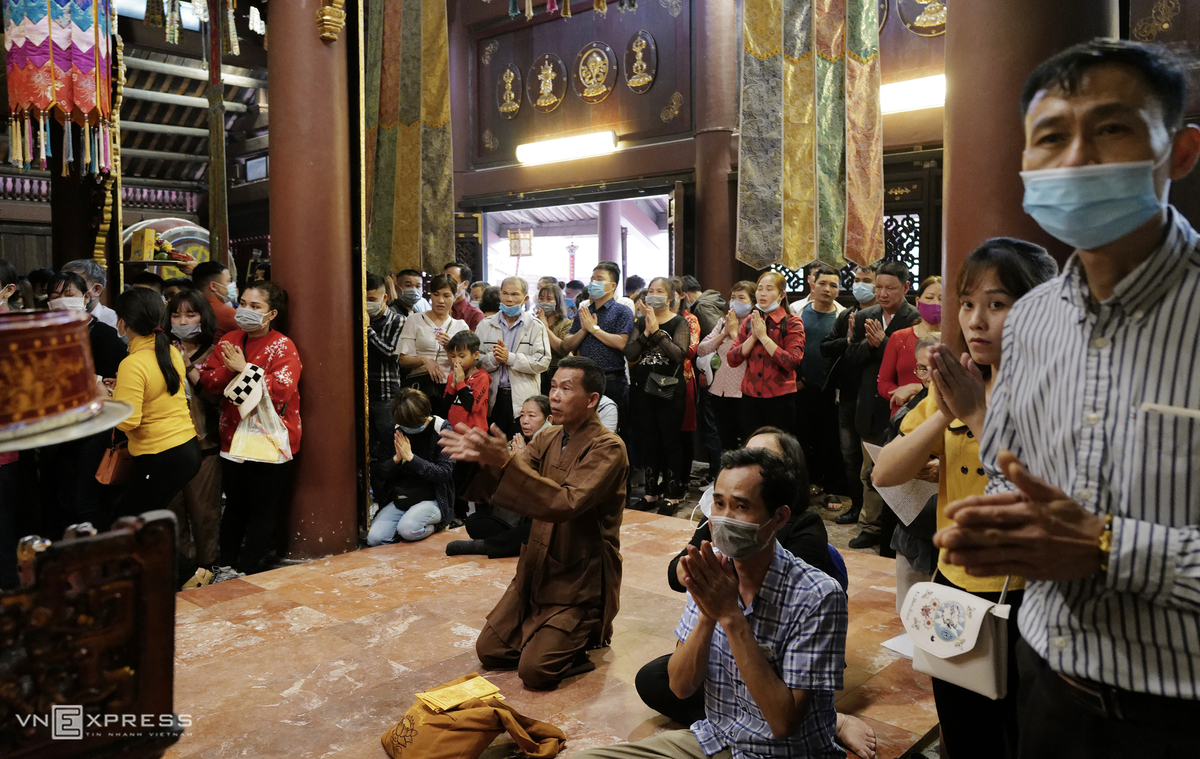 Photo: Vnexpress
After being closed for nearly a month due to the country's latest outbreak that began on Jan. 28, Huong (Perfume) Pagoda, a collection of temples and shrines built amid mountains and forest in Hanoi's outlying district of My Duc, reopened last Saturday, said Vnexpress.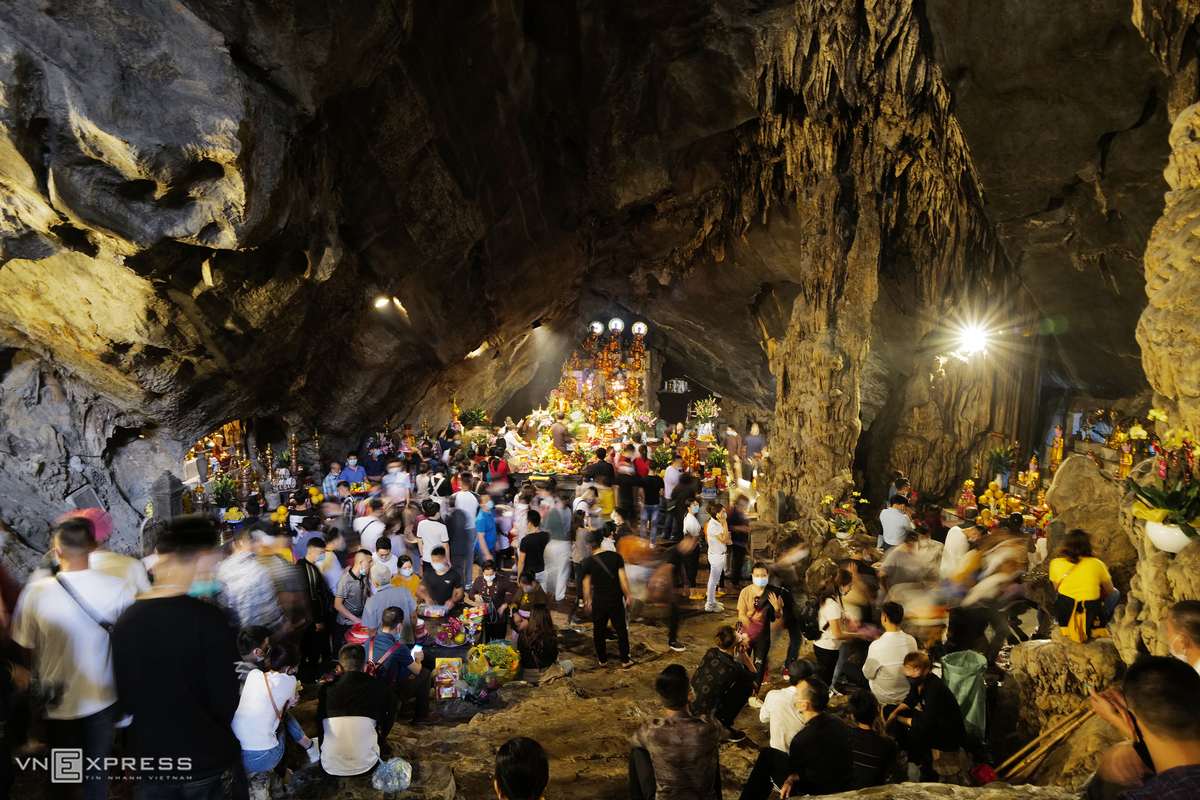 Photo: Vnexpress
It received 20,000 visitors last weekend. Nevertheless, many tourists didn't wear masks and comply with other pandemic prevention measures.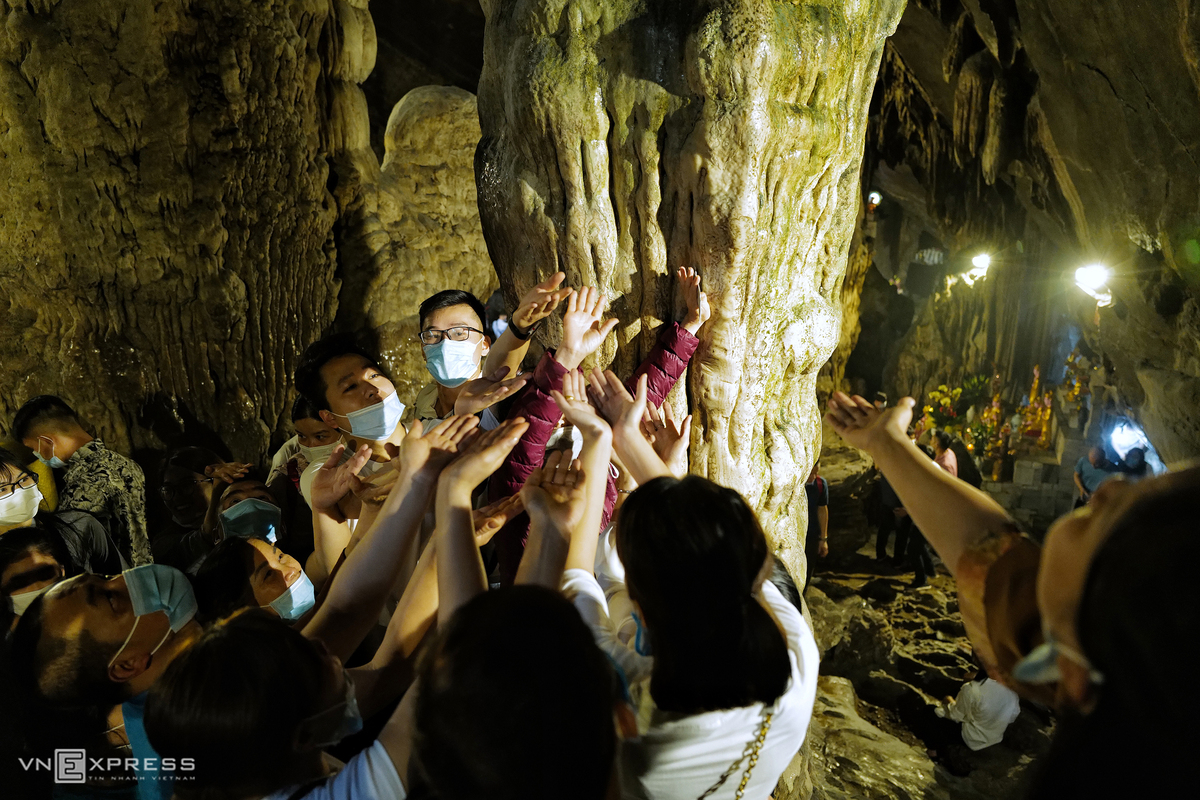 Photo: Vnexpress
Tran Dac Phu, the senior advisor to the Health Ministry's public health emergency operations center, said while visiting pagodas and temples during spring is a tradition there is a high risk of new outbreaks.
"Gathering in large numbers at major pagodas, many even without face masks is extremely dangerous."
Over 70 percent of Vietnamese are Buddhist or at least follow Buddhist practices.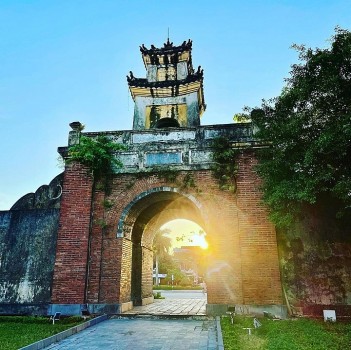 Travel
Quang Binh has many natural wonders as well as magnificent man-made architecture, one of which is Quang Binh Quan