Tourist sites in Vietnam reopened but remaining Covid-19 preventive measures
A series of provinces and cities have decided to resume tourism activities, reopen some touristic sites to receive travellers, however, they still strictly follow the Covid-19 preventive measures after a long time keeping up with the social distancing order.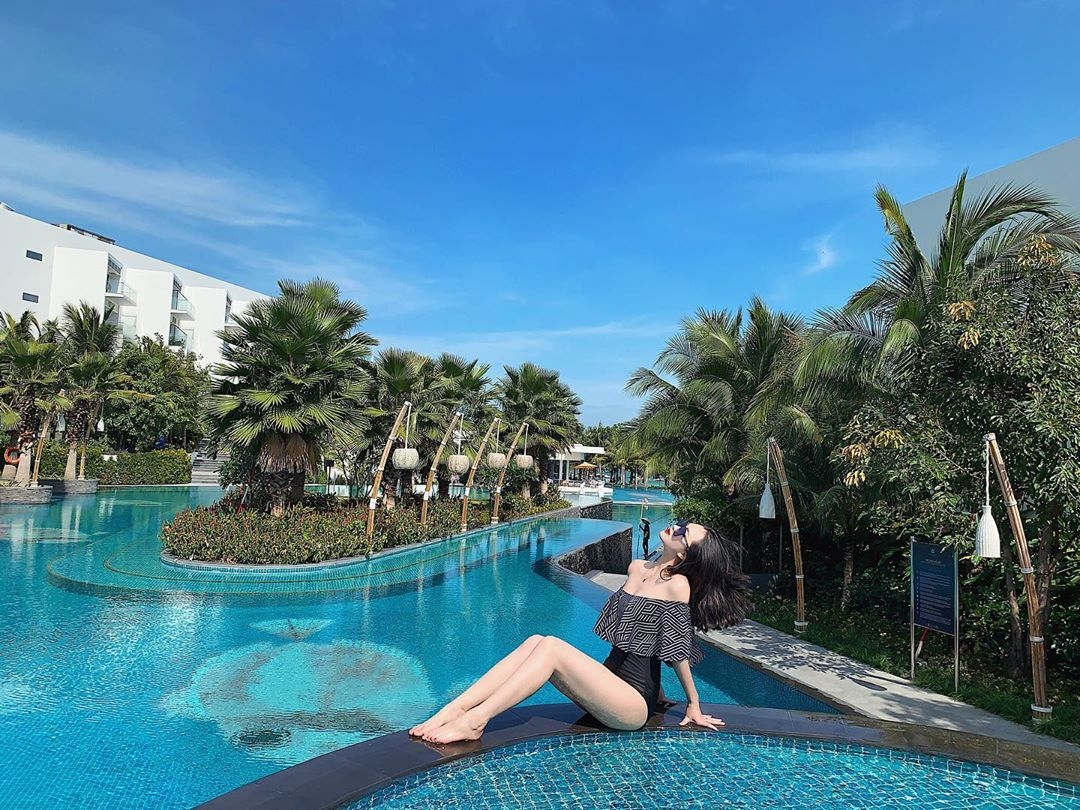 Illustrative photo. Photo: @trangtranggle.
Since the start of the novel coronavirus (COVID-19) outbreak, Vietnam has closely monitored the situation and installed a series of proactive, comprehensive measures to combat the spread of the virus within the country and prepare its public health facilities. Past experience with other epidemics places Vietnam in a strong position to protect its population as well as visitors passing through.
Since the social distancing order has been gradually lifted, provinces and cities nationwide start to revive its tourism activities but affirm to follow strictly the instructions on Covid-19 prevention and combat.
Kien Giang
The southern province allows tour operators and tourist locations to back to normal work. So far, the province has just accepted domestic tourists and foreign tourists residing in Vietnam.
All staff, tour guides, tourists have to abide regulations on preventing and combating the novel respiratory disease including:
- Tourists are asked to summit mandatory health declarations, wear masks, wash their hands when hop-on and hop-off, joining entertainment services, keep distance in touristic locations and avoid crowded gatherings.
- Ensuring the limitation in the number of passengers under the instruction of the transport industry. Every entertainment and tourist location must be sterilized after closing.
- Accommodation facilities opened without providing some services including karaoke, sauna, massage, spa, bar, club, gym among others until further notices. Each room should accommodate a maximum of two persons. Event gathering of more than 20 participants are banned.
Quang Nam
My Son Cultural Heritage Preservation Management Board announced to open My Son Sanctuary as of April 28, however, requiring tourists to wear face masks and keep distance when visiting around the area.
Thanh Hoa province also allows opening some tourist destinations and beaches in the area to welcome local visitors, who are not allowed to gather over 10 people per group.
Lam Dong province will open its touristic sites from May 4 while Da Lat night market and other beauty services, restaurants, diners, essential and non-essential services are back to normal days.
In Hanoi, touristic sites have yet to open, however, the Temple of Literature, Hoa Lo Prison, Imperial Citadel of Thang Long have conducted and prepared proper preventive measures being ready to welcome visitors.
Thoidai: https://thoidai.com.vn/nhieu-diem-du-lich-don-khach-tro-lai-sau-thoi-gian-gian-cach-xa-hoi-107034.html?fbclid=IwAR1pMtC5ZrmbK9bL_ePRbHpVm_YHdTn4SGWzPZ14L9ZeXIks2lUpppv09jM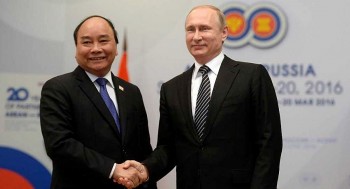 Friendship
The visit is expected to boost bilateral cooperation in Covid-19 prevention and control, especially in promoting Russia's support for vaccine production and technology transfer.