Traditional Vietnamese Food with a Twist
When arriving in Da Nang, visitors can enjoy some traditional Vietnamese dishes with a little creativity of the people here.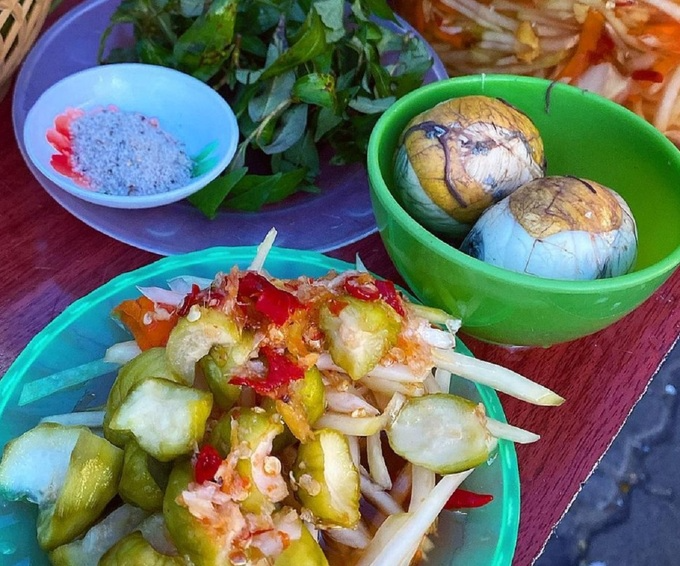 Duck eggs with ambarella fruit.Photo: @cukhoaiiiiiiii/Instagram
Duck eggs and quail eggs served with ambarella fruit
Balut eggs in Da Nang are boiled. When customers order, the owner peels off the shell to keep the eggs in a warm cup, served with laksa leaves, salt and pepper, lemon like many other localities. However, in some places, diners are also served with sour dishes with ambarella fruit and papayas, which are crispy, flavorful and strange, can be eaten a lot but still delicious.
Fried mini-pancakes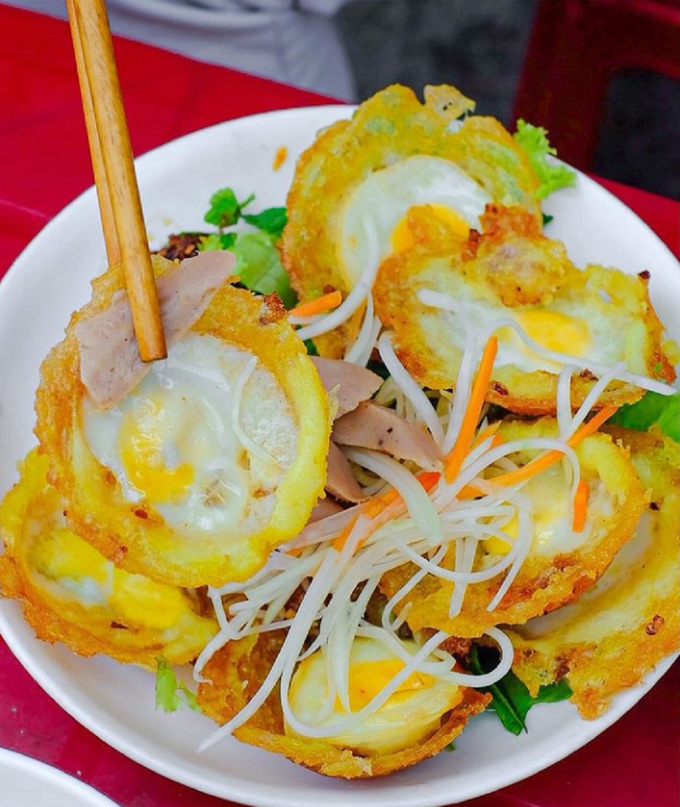 Fried mini-pancakes. Photo: @ryan.blogger/Instagram
This cake in Da Nang is eaten like Vung Tau's mini shrimp pancakes when deep-fried, crispy, not cooked in the oven like many other places. Rice flour for making cakes is mixed with turmeric powder so that when fried, it has a beautiful golden color. Fried mini-pancakes in central provinces is usually soft, ivory white, fragrant, dipped with light braised fish sauce. Particularly, Da Nang's fried mini-pancakes is crispy, dipped with sweet and sour sauce with garlic, chili, a little lemon juice, sugar. The cake is even more attractive when it is served with shredded papaya, raw vegetables of all kinds such as lettuce, young cabbage.
Salted yogurt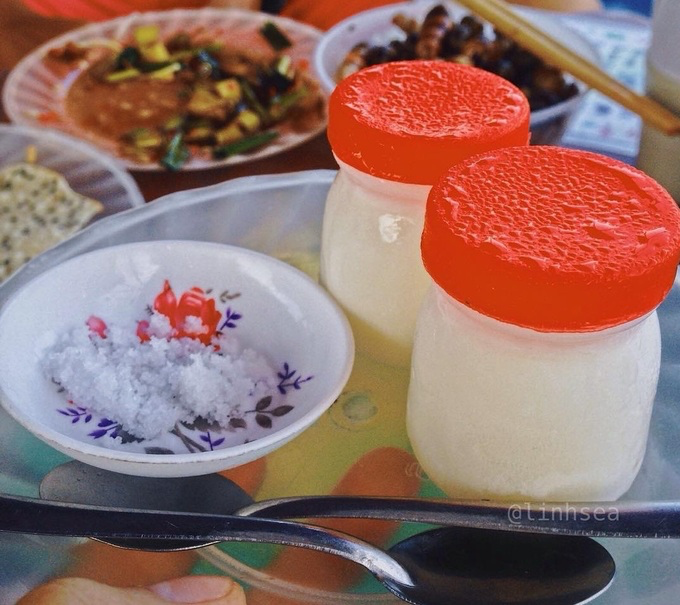 Salted yogurt. Photo: Linh Sea
This combination seems to be only in Da Nang, making many curious visitors want to try. Yogurt made from condensed milk, yogurt, boiling water, when finished, is divided into small jars for freezing. Guests who order yogurt are served an extra plate of salt to eat with. Yogurt has a mild sour taste, soft and smooth, adding salt to make the dish more delicious when enjoying.
Rice paper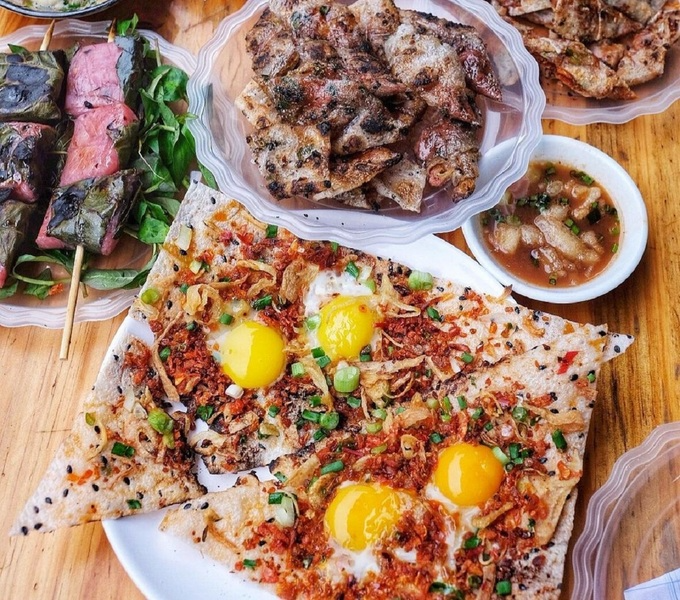 Rice paper in Da Nang. Photo: @26ngym_/Instagram
Along with mango, jackfruit, rice paper is a favorite snack in Da Nang. The way to make sandwiched rice paper is similar to Da Lat's grilled rice paper, there are quite a few types of fillings for guests to choose from such as pate, dried beef, shrimp paste, eggs, squid, fried onions and green onions.
Noodles with Vietnamese fermented anchovy sauce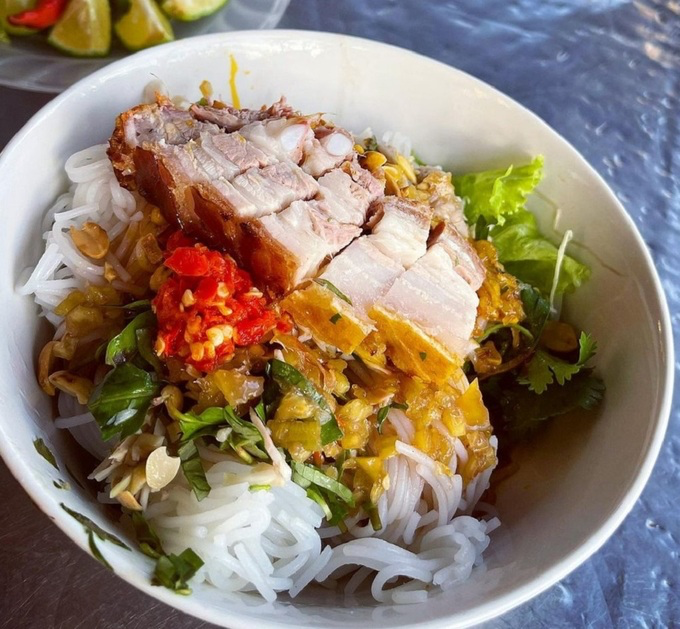 Noodles with Vietnamese fermented anchovy sauce. Photo: @cukhoaiiiiiiii/Instagram
In the central provinces, noodles with Vietnamese fermented anchovy sauce are often eaten with boiled pork, spring rolls, and raw vegetables. Particularly in Da Nang, a perfect version of noodles with Vietnamese fermented anchovy sauce is a combination of crispy roasted pork with sweet and chewy chopped young jackfruit, fresh and cool vegetables, the greasy and fragrant taste of roasted peanuts, spicy chili sauce, salty taste of anchovy sauce. Diners are also served with a plate of sweet and sour shredded papaya to make the dish more delicious.