Da Nang's Friendship Association supports Lao's fight against Covid-19
The Vietnam - Laos Friendship Association in Da Nang city has donated 5,000 antibacterial masks and VND 14 million to support the Lao people in their fight against the Covid-19 pandemic
The Vietnam - Laos Friendship Association in Da Nang City raises funds to support the Lao people against Covid-19.
Responding to a call to support the Lao people against the Covid-19 pandemic of the Central Vietnam - Laos Friendship Association, the Vietnam - Laos Friendship Association in Da Nang city participated and campaigned its members, units and organizations in the city to donate.
On June 8, the Da Nang's Vietnam - Laos Friendship Association mobilized the city's liaison committee of Vietnamese military experts and volunteer troops for international missions in Laos to donate 5,000 antibacterial masks and VND 14 million. Meanwhile, the chapter of the University of Economics under the Da Nang University donated VND 10 million in cash.
The donation was transferred to the Central Vietnam - Laos Friendship Association; and the 5,000 masks will be given to the Lao Consulate General in Da Nang city to support Lao students studying and living in the city.
The program is being continued by the Vietnam - Laos Friendship Association in Da Nang city.
Meanwhile, the Border Guard Command of central Quang Nam province presented food and medical supplies to border protection forces in the Sekong province of Laos, according to a VNA report on June 10.
Six tonnes of rice and other food, together with medical supplies such as body thermometers, disinfectant sprays, antiseptic, and medical gloves were handed to the Lao side at Nam Giang International Border Gate.
Colonel Loth Nathavong, deputy commander and chief of staff of Sekong's Military Command, thanked the Vietnamese side for its timely support and assistance. This has strengthened the close friendship and partnership between the two sides, contributing to keeping the pandemic at bay and ensuring the safety of border forces, he said.
Colonel Nguyen Ba Thong, commander of the Quang Nam Border Guard Command, said more donations of food and medical supplies would be delivered to border forces in Sekong.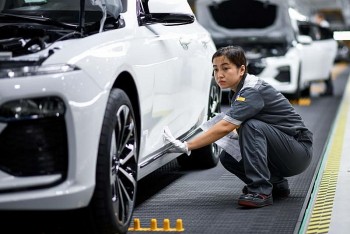 Economy
VinFast automaker will begin taking pre-orders for its VF e35 and e36 electric SUVs in the United States in the first half of 2022, with deliveries expected by the end of the year, said Global Chief Executive Michael Lohscheller.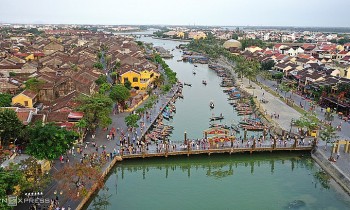 National
Vietnam News Today (October 16): Hanoi to host Vietnam-Singapore forum for senior energy industry leaders; Localities remove quarantine, testing regulations for tourists; "Living safely with Covid-19" requires flexible and effective adaptation; Vietnamese university listed in Times Higher Education's ranking by subjects.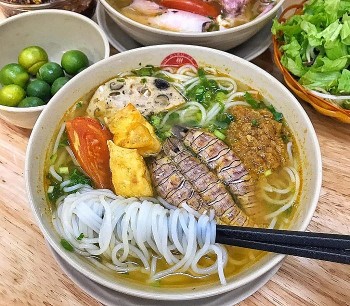 Travel
Not only famous for its beautiful landscape and cultural spots, Quang Ninh is also a favourite destination for food lovers for its diverse and impressive cuisine.