Training to improve social work for abused women, children amid COVID-19
UN Women and Center for Women and Development on February 26 organized an advanced training about "Crisis intervention skills and support approaches based on traumatic understanding" for staff and social workers from the women support network, which are the managers of the Peace House Shelters, staff from the hospitals and social centers of Da Nang and Ho Chi Minh City.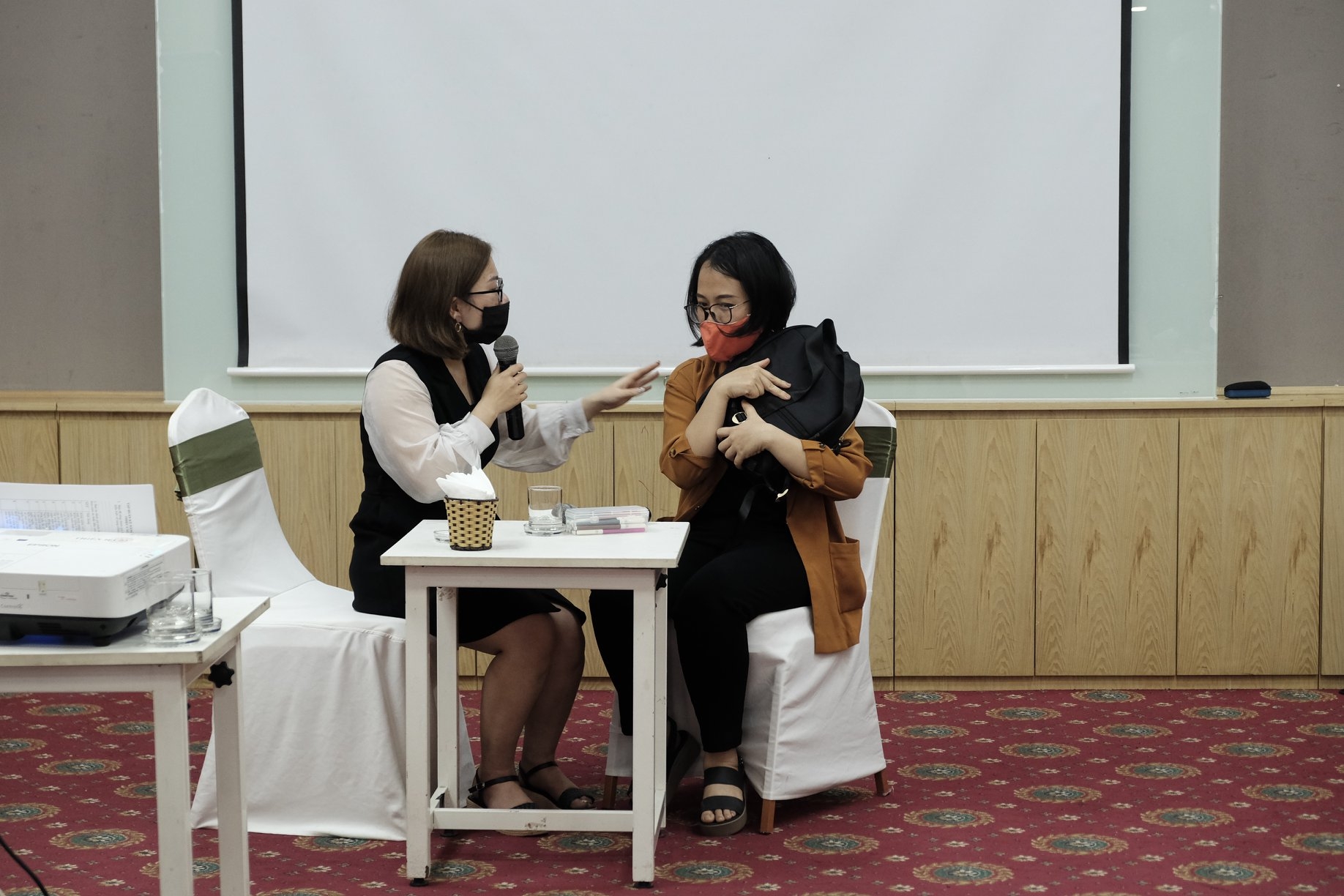 Mental health must be taken care of as much as physical health, especially in the context of this pandemic. Photos: UN Women/Ngoc Duong
Research shows that women and children are more vulnerable to violence in the time of COVID-19, especially during social distancing.
In the context of the pandemic, the rate of violence against women and children in Vietnam and in the world has increased by between 30 and 300 percent.
Sponsored by the Australian Government, the course is co-organised by the United Nations Entity for Gender Equality and the Empowerment of Women (UN Women) and Vietnam's Centre for Women and Development (CWD) as part of a project on emergency response to violence against women and children amid COVID-19.
Participants are more than 30 consultants and social workers currently working at the Vietnam's Centre for Women and Development in Ho Chi Minh City and Da Nang, as well as hospitals and social centres in the two cities.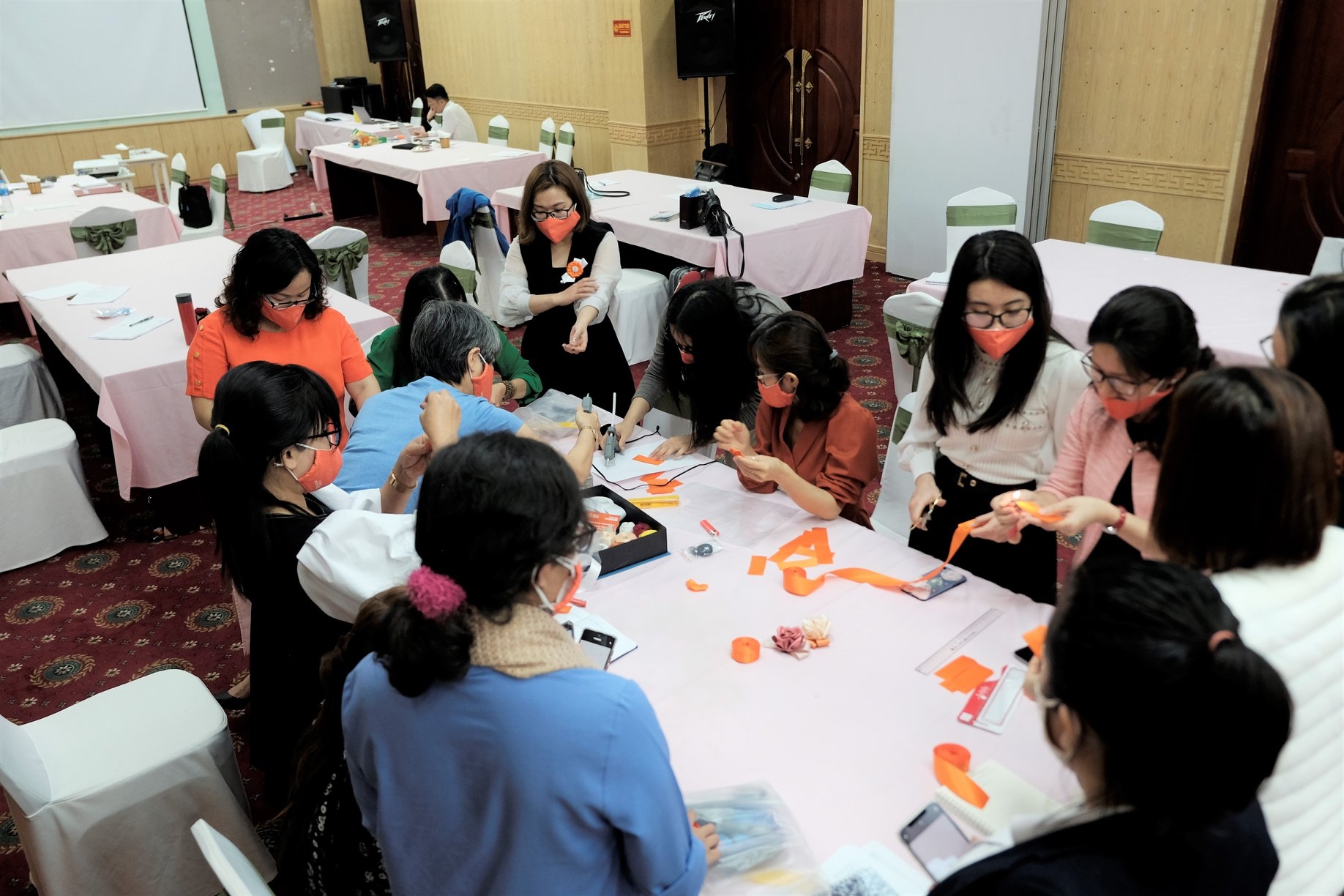 During the training session, they will be provided with knowledge and skills to identify symptoms of stress and types of psychological trauma as well as practice some first aid and psychological care methods.
The trainings highlight detailed definition of crisis, trauma, catastrophe; counselling - psychological support in case of emergency; common psychological responses and targets in psychological crisis intervention. In addition, participants share information and their experiences, opinions about the impact of the pandemic on gender-based violence against women, as well as mental support activities for women and children who are victims. Through the training, participants will get better understanding and equip themselves with crisis counselling skills during COVID-19.
Especially, participants go through a group therapy session by making handicrafts. Later on, they will instruct the survivors living at peace house shelters to make orange and white ribbon flowers, showing symbols of commitments to end violence against women.
Nguyen Thi Thu Hoai, social worker and hotline receiver from the Peace House Shelter shared: "The calls to our hotline have increased significantly due to COVID-19, so the skills and knowledge from the training has helped me so much in supporting the victims to fight with the psychological trauma"./.