Travel to Ta Xua mountain peak
Ta Xua, a 2,800-meter-high mountain range in Ta Xua commune of the northern mountainous province of Son La, is hot spot of travellers and tourists every spring.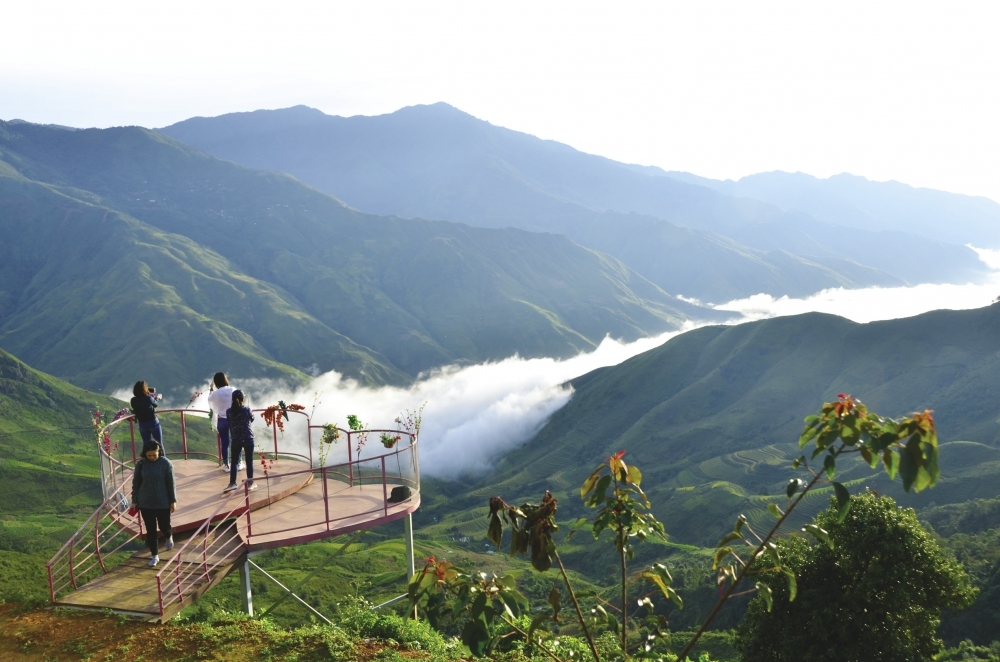 You should visit Ta Xua between December and March, when it is more likely to experience beautiful layers of clouds and blooming flowers.
It is considered as the second Sapa of the Northwestern mountains and forests, where the beautiful, strange, majestic, magical and wild beauty from nature, landscape to people and products are gathered.
A trip to the mountains to visit here is an opportunity to touch the cultural values of the local Hmong people, to enjoy the Tet (Lunar New Year) feast with the H'mong, to stand at the top to watch the sea of clouds drifting at your feet, taking a cup of ancient Shan Tuyet tea taken from centuries-old trees and flavored with the scent of Ta Xua mountain clouds, and the presence of the thousand-year symbols of the ancient people carved on Khe Ho ancient rock ground.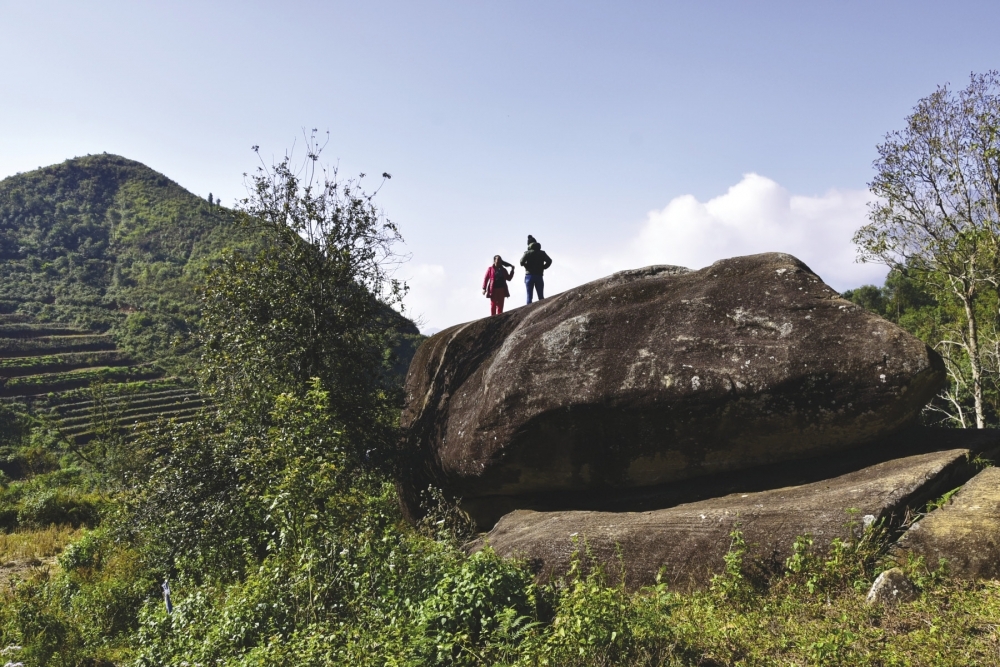 Khe Ho ancient rock ground in Hang Chu commune, Bac Yen district, Son La province.
The Hmong girls in Bo village are dressed in traditional costumes to welcome H'mong new year.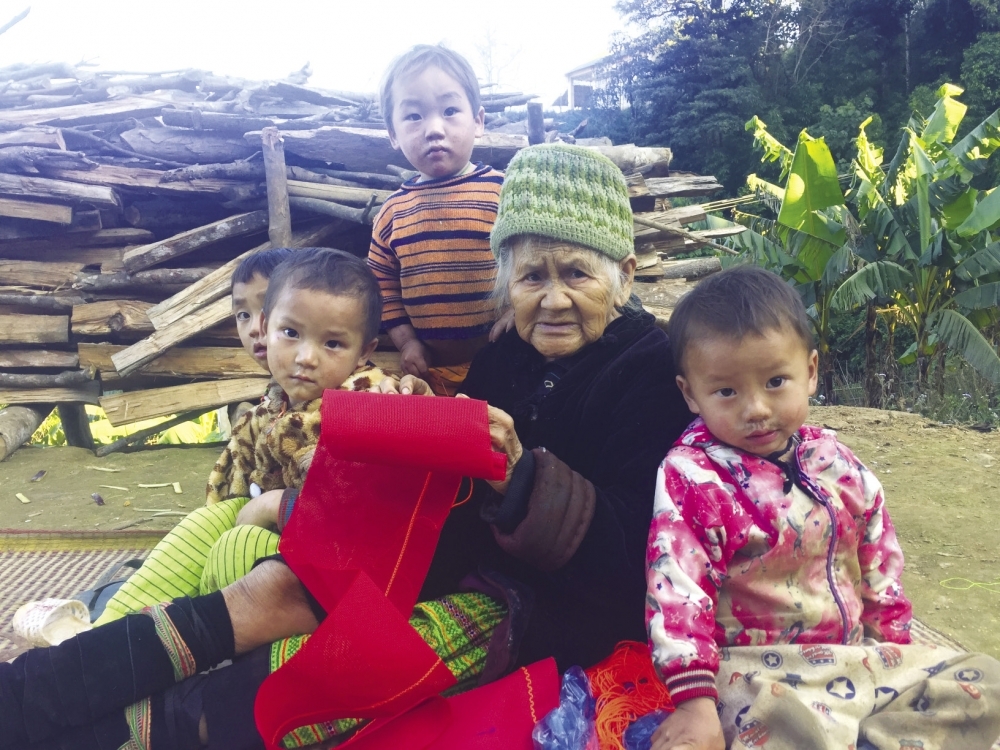 Grandmother and nephew of Hmong ethnicity live in Bo village. The old woman knit her own dress, a habit of the H'mong woman since childhood.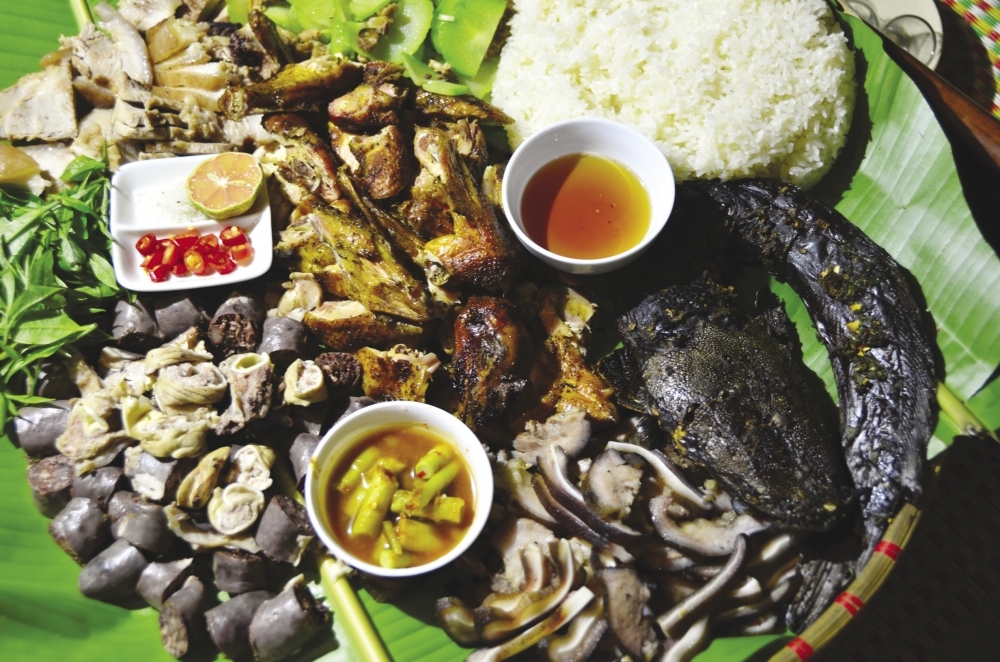 The tray of the Ta Xua's Hmong people was served with stream catfish, pork, chicken, served with ancient Shan Tuyet tea leaves.
Ta Xua is home to a rare valuable ancient tea called Shan Tuyet in the northern mountainous province of Son La. Ta Xua tea leaves are larger than others. On the tea buds is a layers of a smooth white fuzz called tuyet tra (tea snow). That why it is call Shan Tuyet tea. During processing, tea producers must be careful to prevent from destroying the valuable fuzz layer.