US Democrats, China in accusation of being in cahoots to defeat President Trump while China says no interest in
White House trade adviser Peter Navarro accused the Democratic Party and the Chinese Communist Party (CCP) of being in cahoots in the 2020 presidential election to defeat President Trump.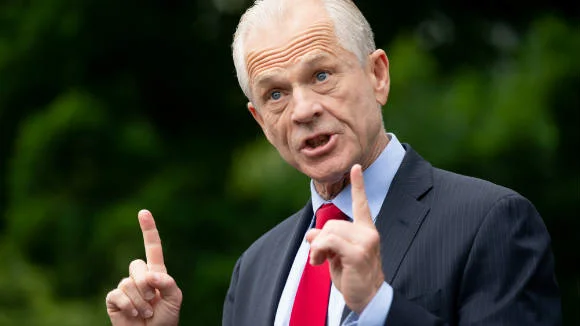 White House trade adviser Peter Navarro. Getty Images
White House trade adviser Peter Navarro on Wednesday accused the Democratic Party and Chinese Communist Party of entering into a "common cause" to defeat President Trump in November.
Navarro leveled the accusation Wednesday in the driveway of the White House. When asked by a reporter for proof of the accusation, he replied: "It's obvious."
"What I think is happening here is that the Democrat Party and the Chinese Communist Party have entered into a common cause to defeat Donald J. Trump and their whole strategy, their whole strategy is based on blaming this administration for a global pandemic created by the Chinese Communist Party," Navarro told reporters at the White House.
Navarro did not elaborate on his suggestion that Democrats and China had entered into some kind of agreement. Later, he insisted that the Chinese Communist Party "has thrown their lot in with the Democrat Party," saying it was obvious based on China's "information warfare" against the Trump administration.
William Evanina, the top U.S. counterintelligence official, said earlier this month that China prefers for Trump to not win reelection and has been expanding influence efforts "to shape the policy environment in the United States, pressure political figures it views as opposed to China's interests, and deflect and counter criticism of China." The statement did not say that China was working to boost Democratic presidential nominee Joe Biden or the Democrats, or that the two were somehow working with one another, according to thehill.
He blasted Democrats for faulting Trump for the coronavirus pandemic and failing to blame China during the Democratic National Convention. The coronavirus pandemic has killed more than 172,000 Americans and the subsequent recession has forced about 56 million Americans to file unemployment claims.
"They don't talk about policy anymore," Navarro said of the Democrats. "It's just Donald Trump — 'bad.' That's their whole, whole strategy."
Trump has faced criticism for his administration's handling of the virus, including early delays in testing and his aggressive push to reopen businesses and schools amid the pandemic.
Navarro asserted Wednesday that the lack of blame placed on China by Democrats suggests a Biden administration would "turn this country over to the Chinese Communist Party."
Biden has through public remarks articulated an agenda aimed at giving the U.S. a competitive edge over China and cracking down on the country's human rights abuses and unfair trade practices, while the Trump campaign has sought to paint the Democratic candidate as weak on China.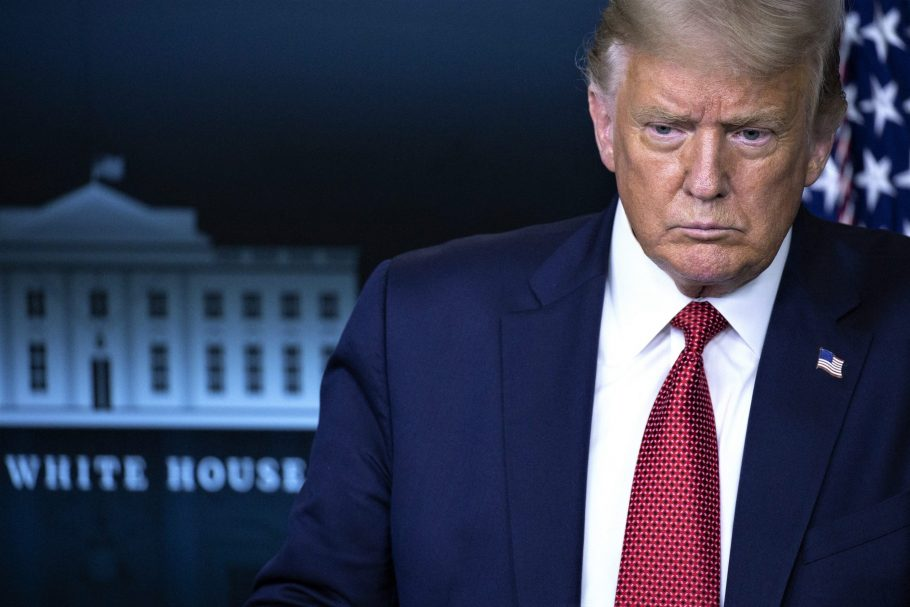 US President Donald Trump. Photo: Pool/ABACA
DEMOCRATS FORMALLY NOMINATE JOE BIDEN FOR PRESIDENT IN VIRTUAL ROLL CALL
The Trump administration has recently taken an aggressive stance with China, from closing the Houston Chinese consulate to threatening to ban the popular Chinese-owned app TikTok. Navarro said if Democrat Joe Biden wins the presidency in November, he'd "turn" the U.S. over to the Chinese Communist Party and the American people should be "fearful."
"If the Biden folks are able to win in November, they're basically going to turn this country over to the Chinese Communist Party," Navarro said. "That's the takeaway."
During an interview earlier this month with NPR's Up First, Biden said he would reevaluate the tariffs imposed by the Trump administration on Chinese imports and he criticized Trump's unilateral approach to countering China's rising influence, reported the foxnews.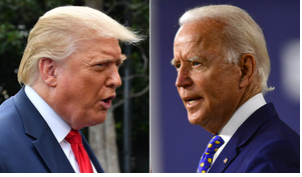 Illustration image
"We're going after China in the wrong way," Biden said. "China is stealing intellectual property. China is conditioning being able to do business in China based on whether or not you have 51% Chinese ownership. That's got to end."
"The way China will respond is when we gather the rest of the world ... That's when things begin to change. That's when China's behavior is going to change," he added.
Throughout the convention, Democrats have accused Trump of downplaying the COVID-19 threat, peddling misinformation to the American people and failing to quickly enact national policies that would have kept Americans healthy.
China said not to be interested in US election
China's state-media the global time says: China has no interest in interfering in the 2020 US presidential election, and remarks by White House trade advisor Peter Navarro accusing the Democratic Party and the Communist Party of China of being in cahoots in the 2020 US presidential election to beat Donald Trump are "completely groundless," the Chinese Foreign Ministry said on Thursday.
Chinese Foreign Ministry spokesperson Zhao Lijian made the comment at a routine press conference Thursday in response to a question and said: We have repeatedly stated that China has no interest in getting involved in the US' internal affairs, and we urge US politicians to stop using China to pursue their interests in the election campaign.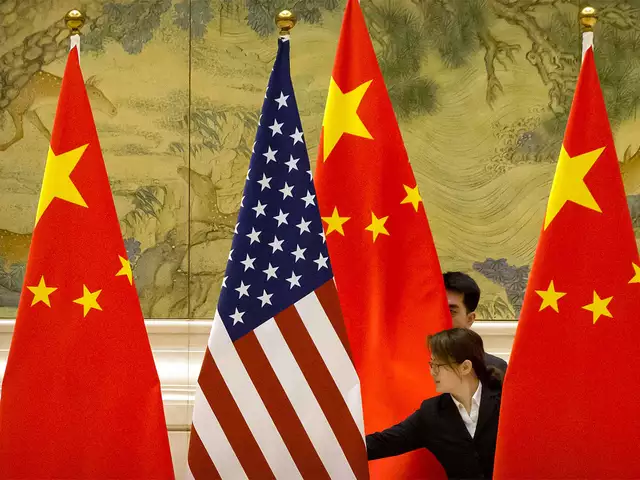 Photo by the economictimes on " Ahead of US election, China braces for more turbulence, potential change"
Trump says media, NBA are 'bought out' by China: 'It's a big pot of gold'
Previously, president Trump also said the media and the National Basketball Association are both "bought" off by China on Thursday during a phone interview on Fox Business Network's "Mornings with Maria."
"There has been nobody tougher to China or to Russia, or to anybody else, than I have, despite a media that's bought out by China, much more so than Russia," Trump told host Maria Bartiromo.
"You ever notice, they always say, 'Russia, Russia, Russia,' they don't mention 'China, China, China,' because most of these people, like you look at the NBA, they're bought off by China," Trump said. "China is, you know, the big pot of gold."
The NBA and China have a unique and mysterious relationship that has made headlines several times in recent memory. Houston Rocket general manager Daryl Morey put a spotlight on the relationship last year by sending a since-deleted, pro-Hong Kong tweet that resulted in China's state-run TV refusing to air games, even though the Rockets are wildly popular there because the franchise was home to Chinese basketball legend Yao Ming.
The situation got even more bizarre when several high-profile NBA players, including LeBron James, who is typically outspoken on social justice issues in America, refused to speak ill of China or defend Morey's free speech, according the the foxnews.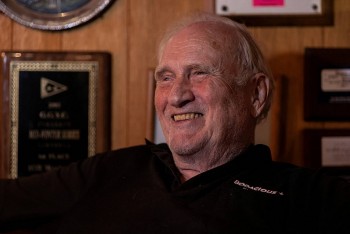 World
Alain Aspect, John F. Clauser, and Anton Zeilinger have won this year's Nobel Prize in physics for their work in quantum mechanics, Sweden's Karolinska Institute announced on Tuesday.