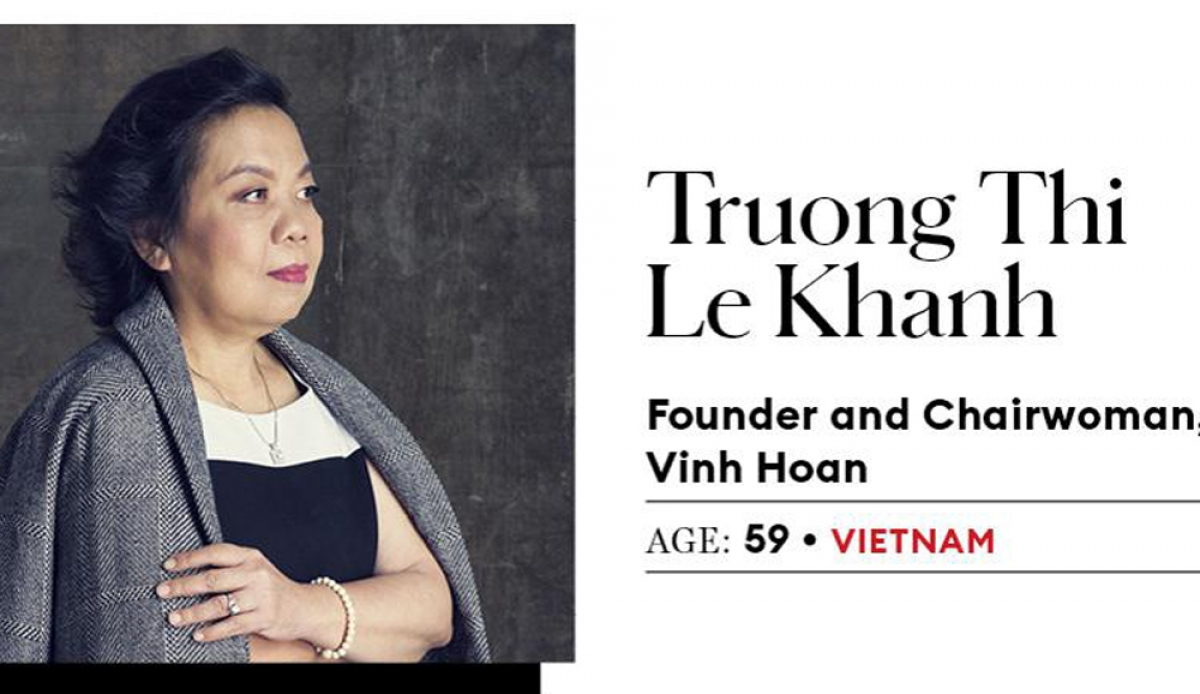 Truong Thi Le Khanh, Founder and Chairman of Vinh Hoan JSC Photo: Forbes
"Over the past 23 years, Khanh has built her listed company into Vietnam's largest seafood firm by market capitalization. Last year the firm was also the best performer in the country's seafood industry, with $50 million net profit on $340 million revenue. Khanh spent a decade working at state-owned companies before launching Vinh Hoan in 1997. Today she has more than 6,000 employees and six processing plants", Forbes wrote, adding that to promote the growth, Khanh has planned to expand locally and through partnerships in Europe.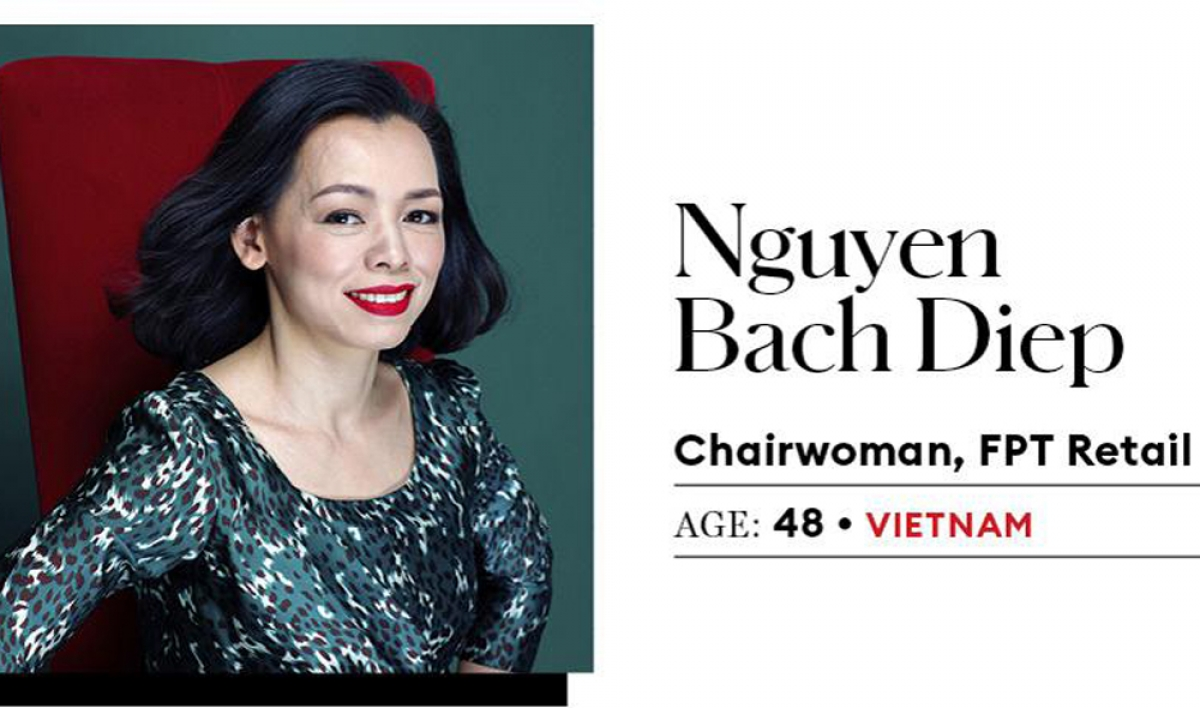 Nguyen Bach Diep - Chairman of FPT Retail
Meanwhile, Nguyen Bach Diep graduated from Ho Chi Minh City Open University, majoring in business administration, and has started working for FPT since 1997.
According to Forbes, "Since joining FPT Retail eight years ago and becoming chairwoman in 2017, Nguyen Bach Diep has helped build the company into Vietnam's second-largest electronics retailer by numbers of outlets, with more than 630 stores nationwide. In 2017, she added pharmaceutical retailing with the purchase of a majority stake in the Long Chau drugstore chain and expanded it from four stores to roughly 160. To capture rising demand during the pandemic, FPT Retail plans to open 60 more drugstores by the end of the year".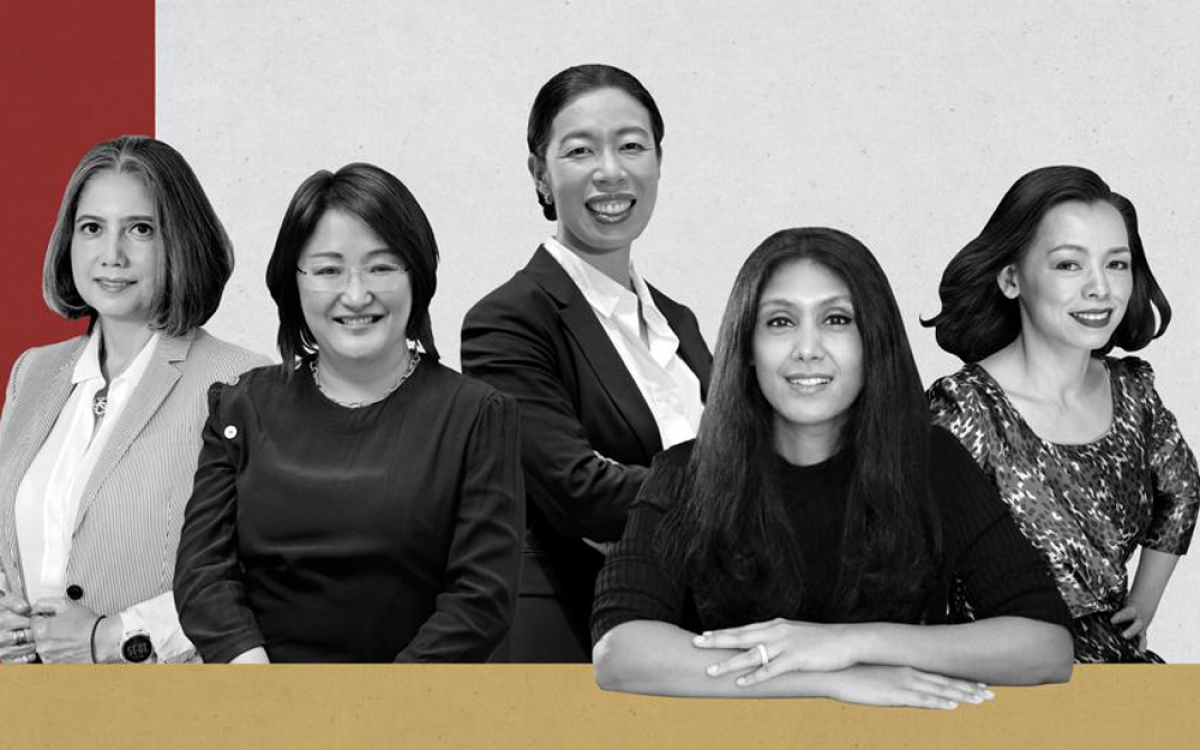 Forbes has released the list of top 25 most powerful businesswomen in Asia 2020. Photo: Forbes
The list also features other businesswomen from many countries in the region such as Japan, Korea, Singapore, China, etc.
Forbes Asia magazine started to publish the list of 50 excellent leaders of the region in 2012. The names and criteria of the list have been changed several times. In 2013, it was renamed into "Women in the Mix", "Emergent 25" in 2018, and Asia's Power Businesswomen in 2019.
Last year, Vietjet CEO Nguyen Thi Phuong Thao and NutiFood CEO Tran Thi Le were also included in the list of top 25 Asian "Power Businesswomen".
Nguyen Thi Phuong Thao, founder and CEO of Vietjet Aviation, who made history as the only woman in the traditionally male-dominated aviation business to start and run her own major commercial airline, said Forbes.
Meanwhile, NutiFood CEO Tran Thi Le, who, with her husband, had turned the company into Vietnam's leading nutrition products producer, with sales of VND9.5 trillion ($408 million) in 2018.
Malie Nguyen