Friendship association raises fund to support Ukraine's COVID-19 fight
President of the Vietnam-Ukraine Friendship Association, Dang Van Chien, on May 26 presented nearly 5,000 antibacterial masks and VND 332 million (USD 14,250 ) to the Chargé d'Affaires at the Ukrainian Embassy Nataliya Zhykina to help Ukrainian people in the fight against the spread of COVID-19 coronavirus.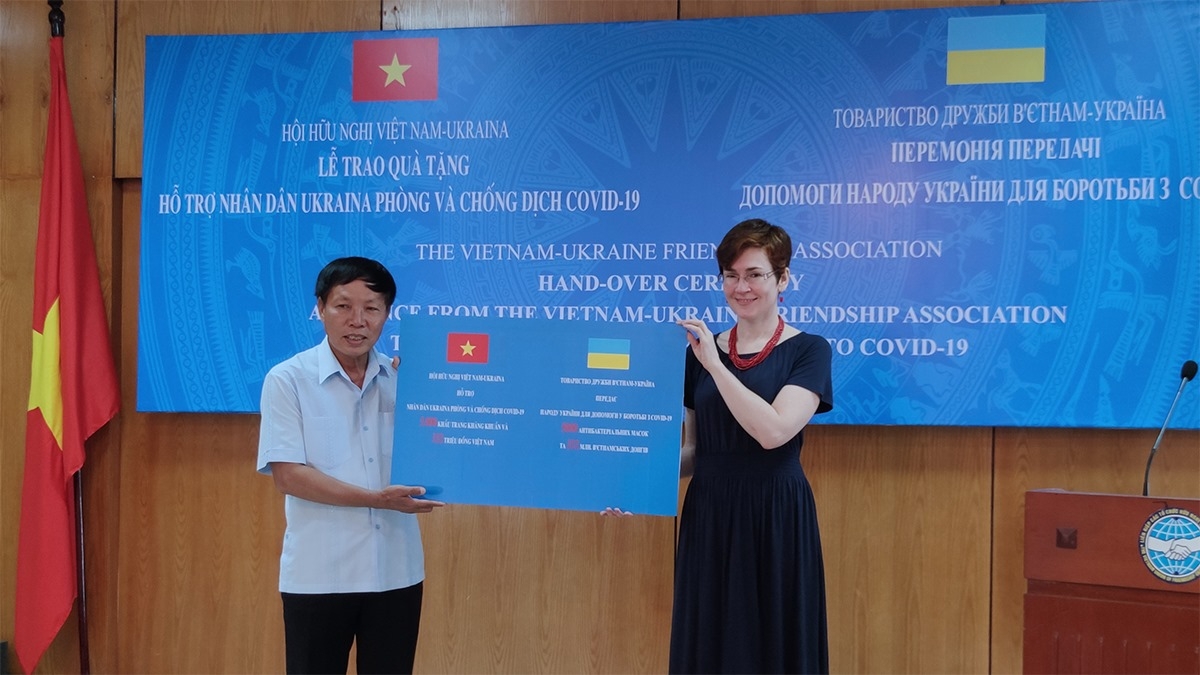 The Vietnam-Ukraine Friendship association supports Ukraine's COVID-19 battle
Attending the event were Pham Thi Thai, Head of European Division of Vietnam Union of Friendship Organizations (VUFO); Mai Ha, Vice President cum General Secretary of Vietnam - Ukraine Friendship Association, along with members of Vietnam - Ukraine Friendship Association and the Embassy of Ukraine in Vietnam.
Handing over the gifts to the Ukrainian Embassy in Vietnam, Chien stated that Vietnamese people always remember the help of Ukrainian people during the struggle for national liberation; and Ukrainian people must believe that they do not stand alone in the face of the COVID-19 challenge.
These gifts were donated by Vietnamese people who used to live in Ukraine which they consider as their second homeland, Chien added.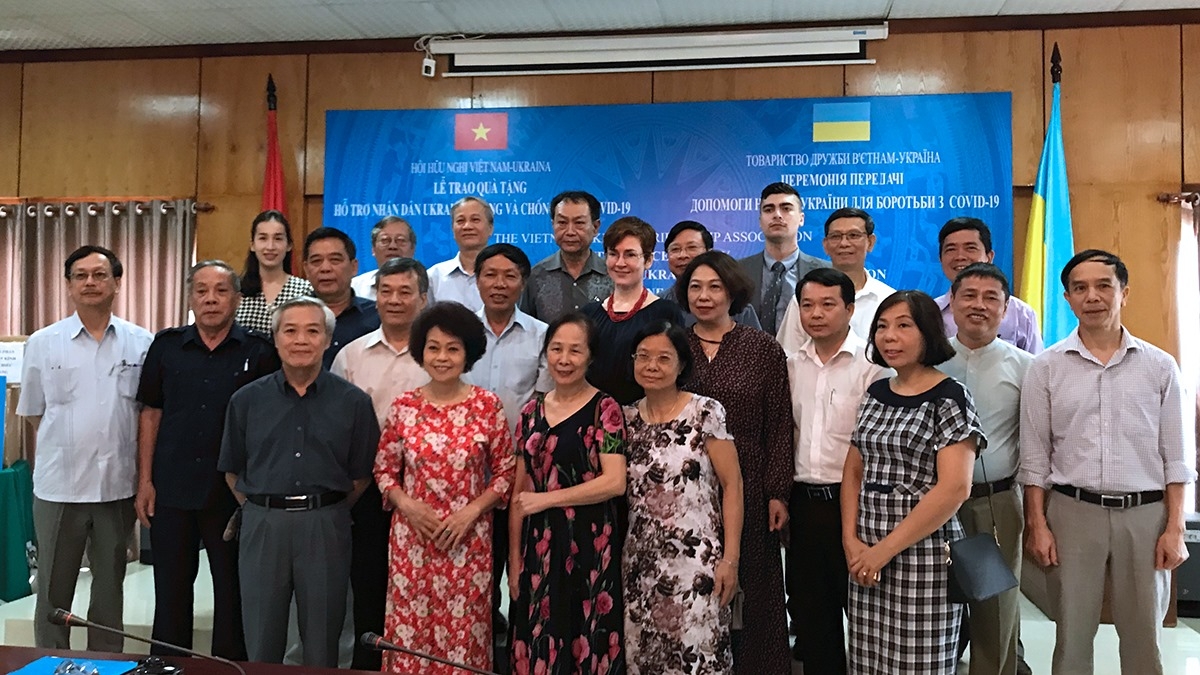 These gifts were donated by Vietnamese people who used to live in Ukraine.
Thanking the association, Chargé d'Affaires at the Ukrainian Embassy Nataliya Zhykina said that the gifts are a great encouragement for the Ukrainian people, thus showing the two peoples' friendship and solidarity.
According to Nataliya Zhynkina, as the novel coronavirus spreads, shortages for medical equipment have become a problem for Ukraine.
"We are very touched by the affection of Vietnamese friends. The Embassy is very grateful to receive the gift from the Vietnam - Ukraine Friendship Association. We will consult with the Ministry of Health of Ukraine to purchase medical supplies and will immediately transfer Vietnam's aid package to Ukraine," she said.
She also highly appreciated Vietnam's leading role in strengthening solidarity among countries around the world in tackling the pandemic and expressed her desire for Vietnam to continue to maintain the effectiveness of its measures to prevent the spread of COVID-19 and quickly restore socio-economic growth, adding that the country's experience should be learnt by others.
Since the beginning of the pandemic, many friendship associations under VUFO have shown solidarity with international friends in combating COVID-19, by mobilizing funds from individials and businesses in Vietnam to purchase medical supplies as well as raising cash donations.
The aid illustrates Vietnam's continued willingness to assist other countries on a bilateral and multilateral basis to the best of its abilities even as it continues to remain cautious about managing its own coronavirus challenge at home.
According to Kiev Post, the number of officially confirmed COVID-19 cases in Ukraine has reached 21,584 as of 9 a.m. on May 26, according to Ukraine's health ministry. In total, 644 people have died from the disease in Ukraine and 7,575 patients have recovered.
In the past 24 hours, Ukraine has identified 339 new COVID-19 cases, 21 people have died and 341 have recovered.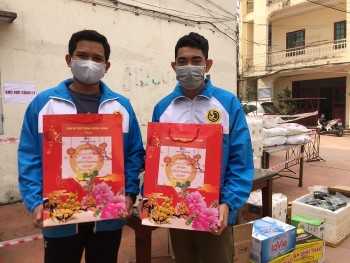 Expats in Vietnam
Vietnam is sending affection to Lao and Cambodian students who stay back in the country for Tet, the traditional New Year holiday which is an occasion for family reunion.