VinGroup donates 2,400 Made -in- Vietnam ventilators to Russia and Ukraine
On May 6 2020, the Embassy of Russian Federation and the Embassy of Ukraine in Vietnam signed  memorandums to receive 2,400 invasive ventilators for COVID-19 treatment given by Vingroup. These ventilators are expected to be delivered from May 15, 2020 to August 30, 2020.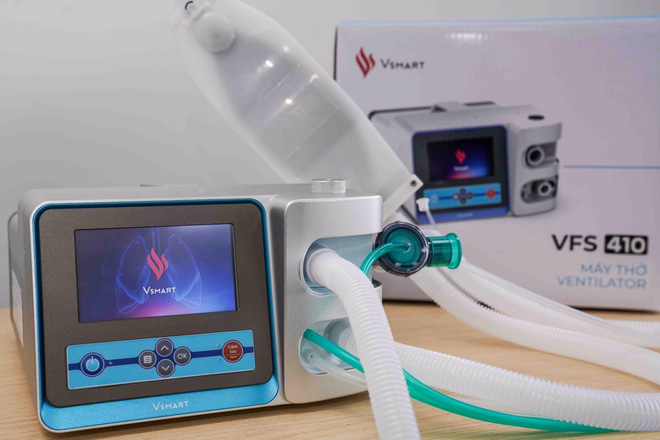 VSmart VFS-410 and VFS-510 are two "made in Vietnam" intrusion ventilators completed on the assembly line of Vingroup given to Russian Federation and Ukraine
The given models Vsmart VFS-410 and VFS-510 - two "made in Vietnam" intrusion ventilators have been completed and manufactured entirely from the Vingroup ecosystem with localization rated by over 70%. This is the Vingroup's gratitude expressed to the two countries taken the Group's development source from as well as close attachments to Vietnam nation and many Viet generations.
Specifically, Vingroup will offer Russia 1,000 VFS-410 ventilators and 500 VFS-510 ventilators; offer Ukraine 600 VFS-410 ventilators and 300 VFS-510 ventilators. The delivery time is expected from May 15, 2020 to August 30, 2020.
VFS-410 and VFS-510 are currently being assessed by qualified management agencies and the Medical Council, ensuring compliance with quality standards in Vietnam. At the same time, Vingroup is promoting the supply of these ventilators for Russia and Ukraine to carry out their quality inspection procedures in accordance with two countries' current regulations. The Group will officially hand over 2,400 ventilators after being granted a circulation license in these two countries by Russia and Ukraine.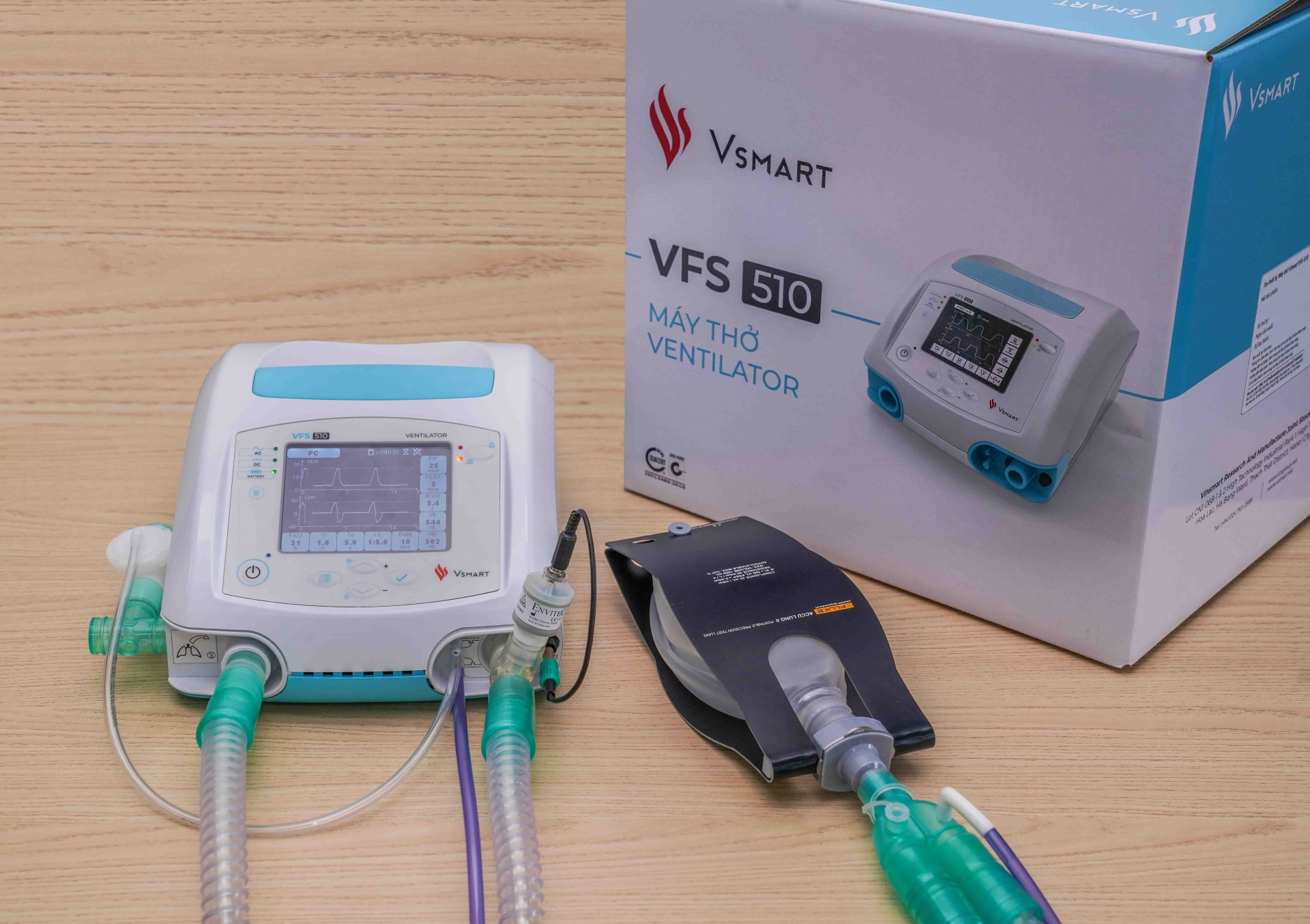 The VFS-510 ventilator not only responds promptly to immediate treatment needs for COVID-19 but can also continue to be used in active treatment (ICU) of health facilities, providing long-term value and effectiveness.
Vsmart VFS-410 is a special upgrade of the first VFS-310 ventilator version developed by Vingroup engineers from the MIT university's designed concept. This is an invasive ventilator based on the technology of generating gas by turbine, with features similar to the advanced mobile invasive ventilators on the market. It has sensors to monitor and control oxygen concentration, airway pressure, positive end-expiratory pressure, self-adjusting to synchronize with the patient's natural breathing. The machine has advantages of small, compact, easy to move features, therefore they can be used for emergency vehicles or emergency cases at the scene, hospitals after the Covid epidemic stops.
VSmart VFS-510 is transferred and improved from the world leading manufacturer of breathing apparatus and ventilator, Medtronic (USA), used regularly in hospitals. VFS-510 has advantages of compact, versatile including 6 flexible breathing modes, can be used for adult and pediatric patients; for people who need to support invasive and non-invasive ventilation ... meet various treatment requirements as prescribed by doctors.
VFS-410 and VFS-510's international standard performance is able to timely meet both immediate needs of COVID-19 treatment and continue to be used in emergency resuscitation departments (ICU) providing long-term value and effectiveness.
Up to now, Vingroup has been one of the leading enterprises in Asia in financing, supporting the prevention of COVID-19 disease with a total funding of nearly VND 600 billion (near USD 30 million), excluding funding for ventilator - manufactured investment.
The successful production of "Made in Vietnam" ventilators in record time and proactively given to countries facing the COVID-19 epidemic's complex difficulties affirms the spirit of solidarity, compassion and the "drinking water, remembering its sources" tradition of the Vietnamese people.
In the world, according to the statistics of worldometers.info, by 7am on May 6, the world has seen more than 3.7 million infections, nearly 258,000 deaths. Russia is gradually becoming the hottest spot of the current COVID-19 epidemic, with a total of 155,370 cases positive for SARS-CoV-2 and 1,451 deaths. Ukraine's Ministry of Health said the country recorded a total of 12,697 people infected by the disease as of May 6 with 316 deaths.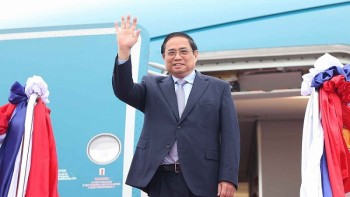 National
Vietnam News Today (Feb. 6): PM Chinh to pay official visits to Singapore, Brunei; Vietnam attends ASEAN+3 Tourism Ministers Meeting; Exports in 2023 and high demands from new generation FTAs; Digital technology to spearhead Vietnam's drive for Industry 4.0.