Unbelievable details in the suspect case of a female robbing 2 billion VND
The female in suspect confessed that she only intended to rob a few to repay the debt. However, she ended up robbing an amount of up to 2.1 billion VND.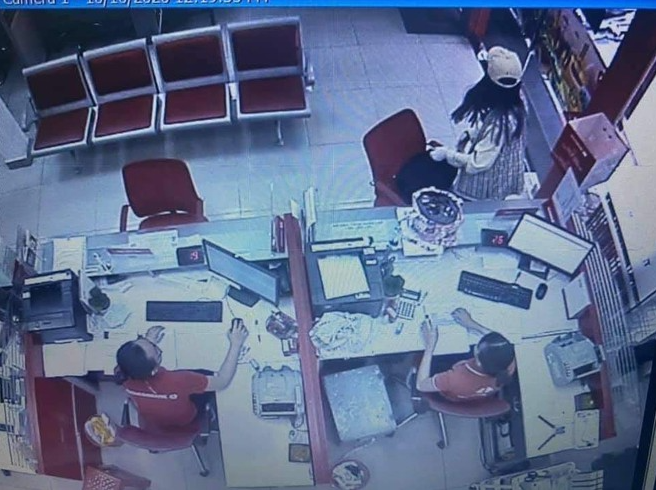 Phung Thi Thang robbed 2.1 billion VND in 5 minutes. (Photo: Vietnamnet)
The woman who robbed 2.1 billion VND in 5 minutes
The Ho Chi Minh City Police Department, in coordination with the Tan Phu District Police, is concentrating on taking the testimony of the suspect Phung Thi Thang to clarify the motives and the criminal acts in the robbery that happened at the Truong Vinh Ky transaction office of Techcombank.
According to Ho Chi Minh City Police, around 12:30 a.m. on October 10, Truong Vinh Ky transaction office was about to close and there were no customers when a woman, later identified as Phung Thi Thang, stepped down from a taxi right in front of the bank and entered. She was wearing a long-sleeved shirt, a cap, a face mask, black glasses, and a handbag.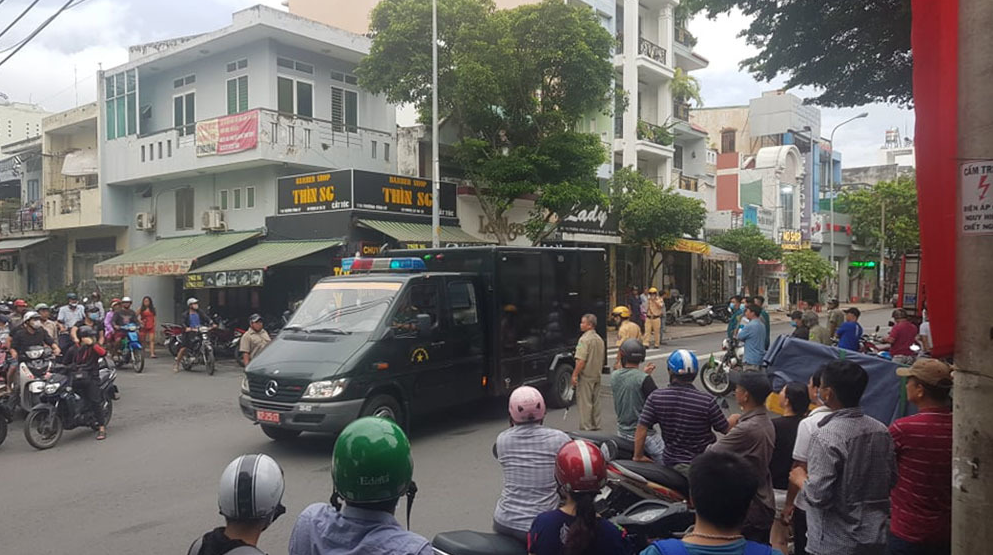 The police immediately approached the scene of the crime. (Photo: Vietnamnet)
As she approached the door, a security guard stopped her to announce that the bank had close. She said she only get in to grab some things, then she would get out right away.
As soon as she entered the bank, Thang immediately put her bag on the transaction desk, shouted there was a bomb inside, then asked the banker to put money into her bag. Thang then immediately poured gasoline on the table, pulled out a fire from her bag, ready to fire. Under this threat, bank staff gathered money to put into the bag according to the request of Thang. Thang held her bag, ran outside then climbed into a taxi to escape.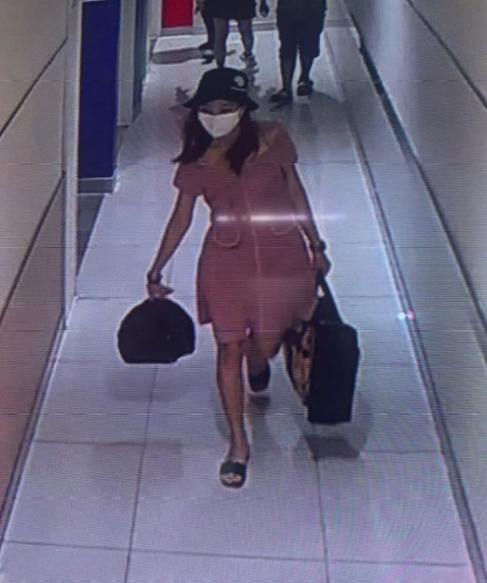 Thang stopped by 3 supermarkets to change her clothes. (Photo: Vietnamet)
Phung Thi Thang's testify
Upon receiving the news, the City Police directed Tan Phu District Police to promptly investigate. The force quickly determined that Thang's bomb were not dangerous homemade explosives, but only 5 mini gas cylinders wrapped with tape pretend to be mines, and flash wires, gas bottles, fire tools ...
According to the police force, the details of the crime are unbelievable, never before did they see any suspect using a taxi as a means of transport as taxi cannot move fast on the Ho Chi Minh City street and taxi's track and path is easy to determine through the company's switchboard system. Through professional measures, at 3 p.m. on the same day, the police arrested suspect Phung Thi Thang with the money she had just stolen at a supermarket on Cong Hoa Street, Tan Binh District.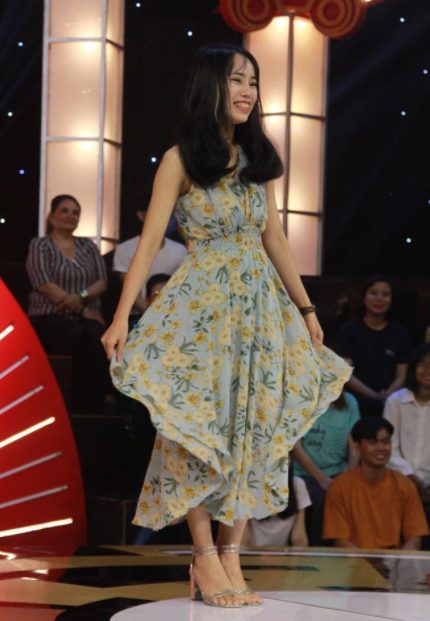 Thang used to take part in TV game show. (Photo: Vietnamnet)
At the police station, Thang confessed that she robbed to pay her few hundred million dong debt. Thang just wanted to steal enough money to pay the debt, did not expect that much. On October 8, Thang bought gas cylinders to design as fake mines and prepared necessary tools to rob the bank. Along the escape route, Thang entered 3 supermarkets and shopping centers to change her appearance.
It is known that Thang is a real estate broker. Previously, Thang used to dream of being a comedian. She had participated in a television game show.