Underprivileged Provinces of Quang Tri, Hoa Binh Get Support by Ireland-Funded Project
The Ministry of Foreign Affairs of Ireland has granted fund to a new programme that aims to reach some "furthest behind" population groups in Vietnam
A new initiative will be piloted over the next few months with the aim of building on previous areas of support; most notably support for marginalized ethnic minorities but to also broadened to encompass other vulnerable groups such as women and girls, households vulnerable to climate and disaster risks, and people living with disabilities.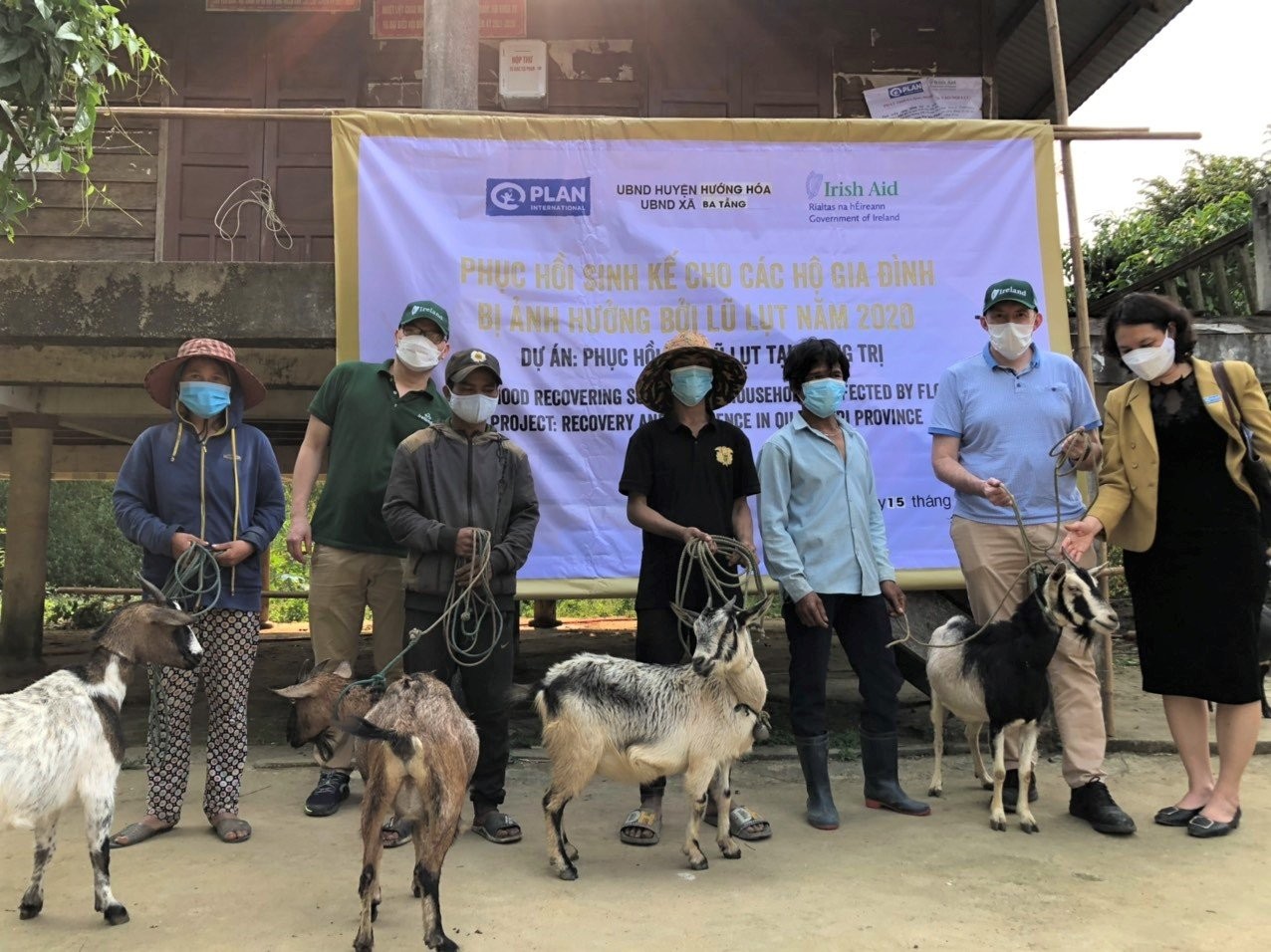 Since 2007, the Irish Government has provided more than EUR 4 million for Quang Tri province to repair schools, houses, strengthen the capacity of ethnic minority communities under Program 135, implement mine action activities, empower and assist people with disabilities.
Recently, Irish Ambassador to Vietnam John McCullagh, signed a grant contract worth EUR 1.34 million with Plan International Vietnam on behalf of the Ministry of Foreign Affairs of Ireland. This contract is for the programme titled "Reaching the Furthest Behind in Quang Tri and Hoa Binh Provinces."
The program's goal is to empower the ethnic minority groups to improve their access to basic services and livelihoods to reduce their collective vulnerabilities.
Plan International Vietnam, as consortium lead, will collaborate closely with Care International Vietnam and the Research Center for Initiatives in Community Development (RIC) to implement the program in the districts of Huong Hoa and Dak Krong in Quang Tri province and Da Bac in Hoa Binh province from June 2022 to August 2023.
The program is aligned with A Better World; Ireland's Policy for International Development, and specifically in adopting a Furthest Behind First (FBF) lens to Ireland's development assistance. It is also based on recommendations and learning from reviews of the embassy's previous engagement in Vietnam, including many years and over EUR 80 million of assistance to ethnic minority development.
The program will seek to adopt a combination of proven development approaches, including participatory planning, climate and disaster resilience, gender equality and disability inclusion.
This will be achieved by attaining a number of outcomes. The program aims to empower community members, influence local development, and target communities that are resilient to climate and disaster risks. People living with disability are included in local development and supported to enhance their livelihoods.
In addition to direct engagement to support the target communities, the program will aim to attain good practices in reaching the furthest behind are documented and used to contribute to a more conducive policies and programs, both at the national and sub-national levels, for these and other vulnerable groups. Partnership with multiple stakeholders is maintained and developed to jointly promote priorities for the furthest behind.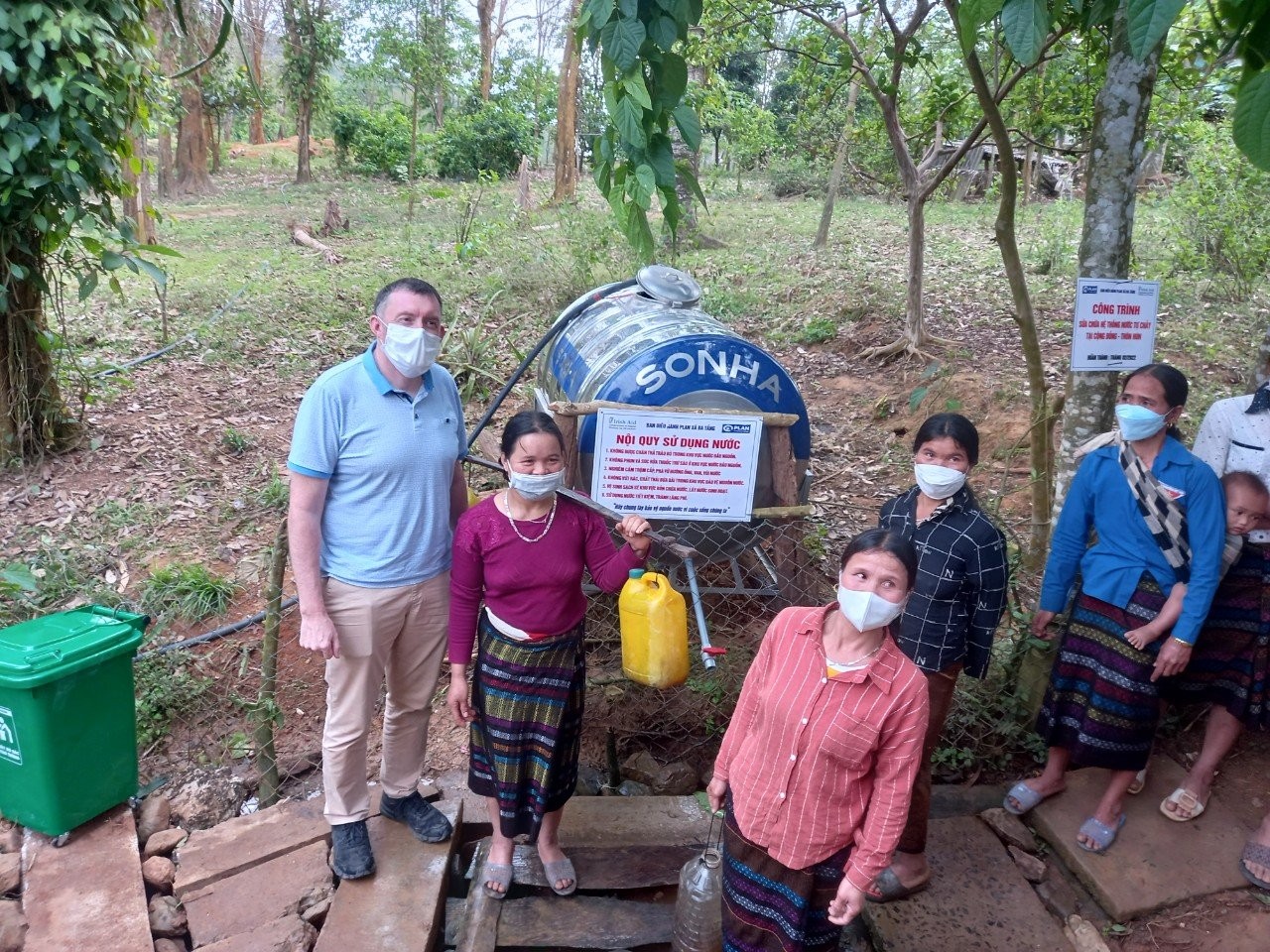 The new programme will target the furthest behind and other far behind groups: poor and marginalised ethnic minorities, disadvantaged women, people living with disabilities, and those vulnerable to climate and disaster risks.
The program will be initiated in Quang Tri province. In addition to the development challenges in the two poor districts of Huong Hoa and Dak Rong with two main ethnic groups, Quang Tri is among the most vulnerable provinces in the Central coast of Vietnam to natural disasters.
People living with disability (PwDs) represent another vulnerable group in the province; accounting for about 5.4% of the population. Approximately 40% of disabilities are war-related. The Irish Embassy has provided longstanding support to Quang Tri through various partnerships and grants as well as with the provincial authorities.
In addition, the program will also target Hoa Binh province, with a particular focus on Da Bac district. While Hoa Binh has experienced rapid poverty reduction in recent years, Da Bac district remains the poorest district in the province. The rate of the poor and near-poor in the district was 43.5% compared to 18.5% of the province in 20202.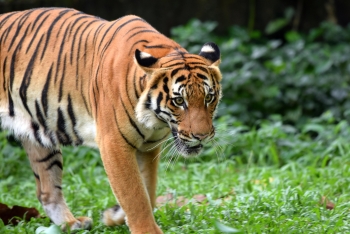 Economy
#ShopeeGivesBack, Shopee's long-term community initiative, has raised over RM48,000 from 1 May 2020 to 31 July 2022 for two Non-Governmental Organisations (NGOs) championing environmentally-conscious efforts in Malaysia.