Vietnam: A Digital Nomad's Paradise
As they gain internet fame through Vietnam-related content across different platforms like YouTube, Facebook and streaming sites, many expats formed a community whom share the same love and interest for the foreign land.
HOCTV: A Vietnam - Japan cultural bridge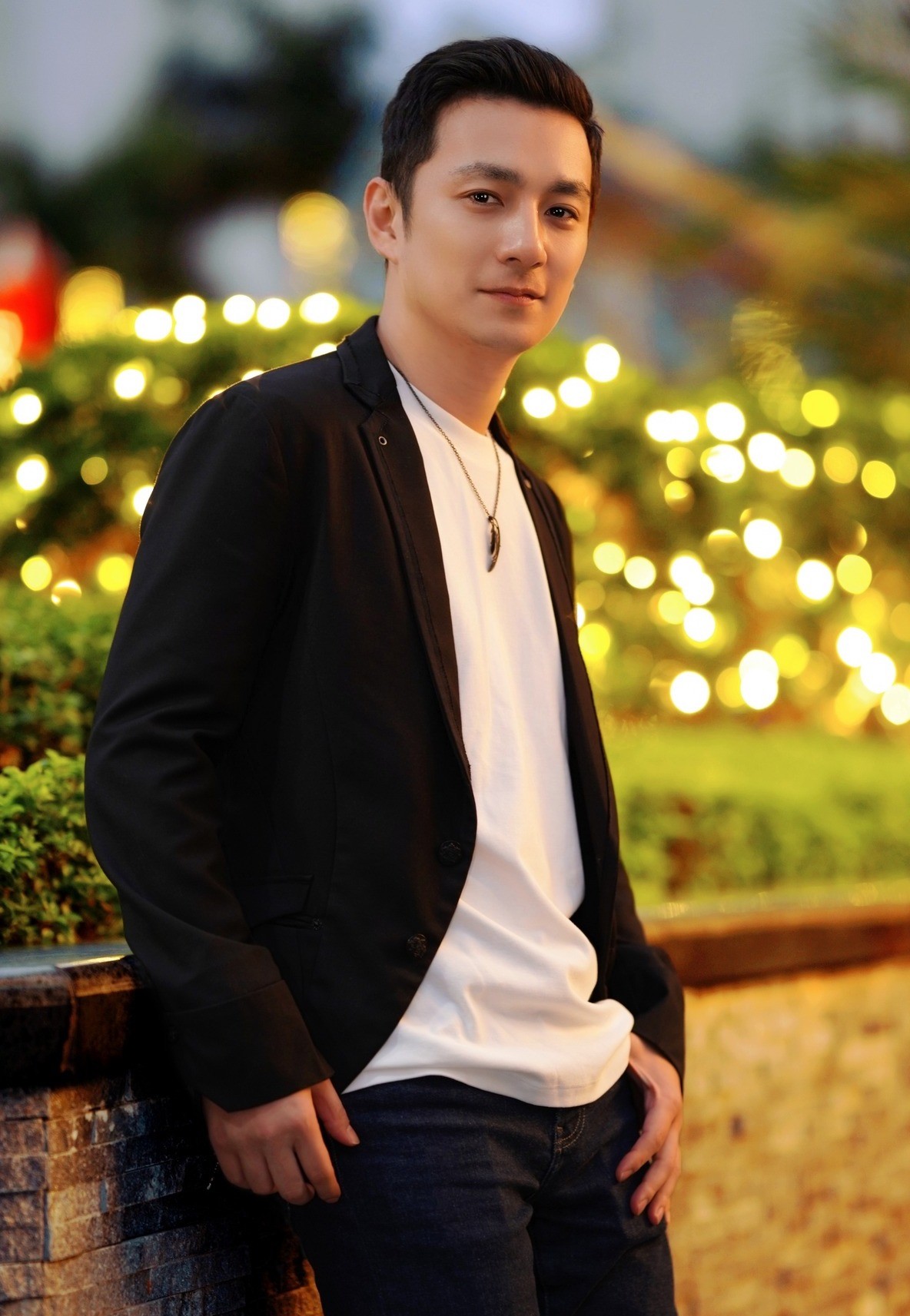 Kaneya Manabu (42 years old)
Japanese content creator Kaneya Manabu first worked as a language teacher when he came to Vietnam in 2018. Starting to make YouTube videos around the same time, Manabu share detailed Japanese lessons for learners of all levels with careful explanations.
Since then, HOCTV content caught the audiences attention for being so simple and easy to understand.
After 5 years, he is well-known as "Thầy Học" of HOCTV Youtube Channel with more than 300 videos, sharing knowledge he gained from living in Vietnam for worldwide viewers.
Most peopel enjoyed the way he explained his affection for a foreign country while some appreciated he shining a light of how a typical Japanese feels and reacts.
Videos where Manabu talked about the reason for leaving Japan to live in Vietnam, or hold sincere conversation with Japanese friends about life in Vietnam, have received hundred thousands of views.
Thanks to his fluent Vietnamese as well as bilingual subtitles, viewers not only can understand Manabu on a personal level but also improve their language skill as they watch HOCTV.
HOCTV just celebrated hitting a milestones of 100.000 followers. Manabu affirmed that the common message that HOCTV will continue to deliver is how living in Vietnam changed him for the better.
"When I was young, I also had many ambitions like earn a lot and have a good career. Life in Vietnam has changed me. My happiness now is living a normal life and working hard every day," said the Japanese expat.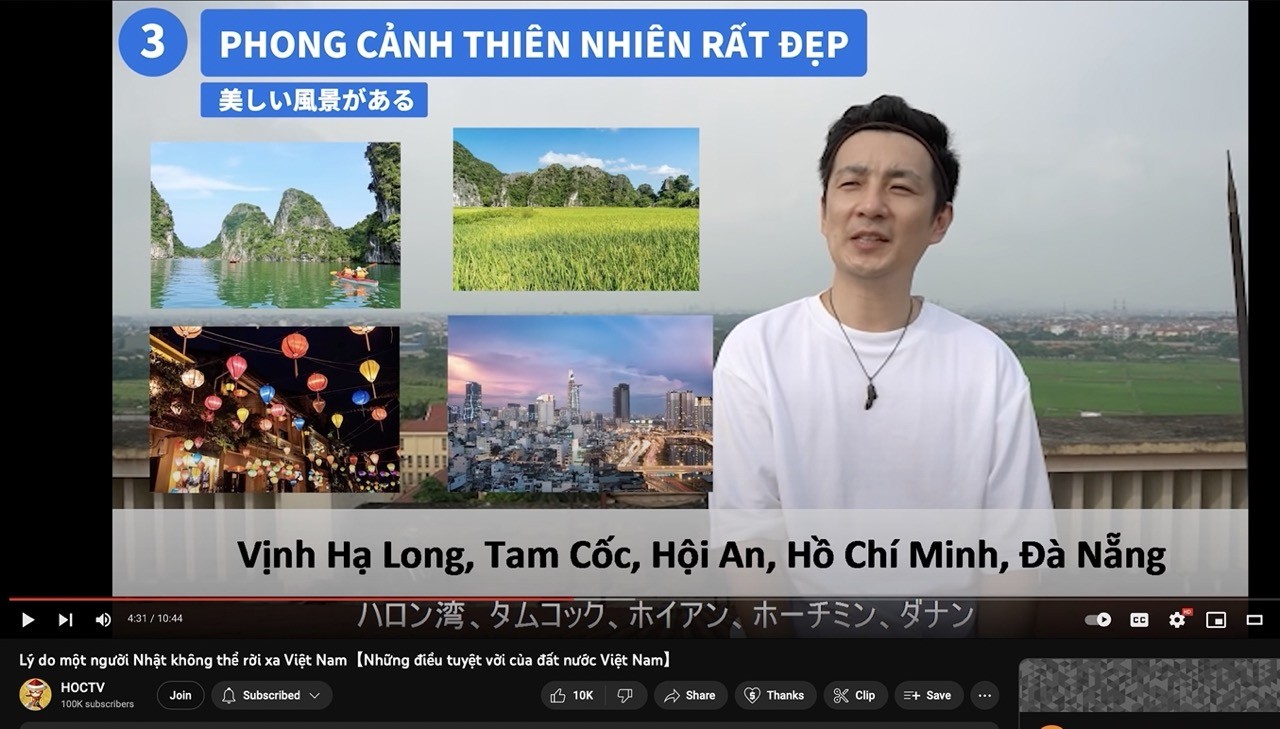 HOCTV's goal at the beginning was to teach Japanese to Vietnamese people, just like this YouTuber's first job when he first came to Vietnam. Later, as he got used to this place, as well as changed in his career and lifestyle, Manabu shared more and more diverse content.
Hanoi's Weatherdude: Accurate and Humorous Report
Known as the "Hanoi's Weatherdude" on Facebook, Canadian teacher Chad T. has been running his weather report for over 8 years. What started out as a "passion project" for this expat has become a staple in the English-speaking community in Hanoi.
With more than 11,000 followers, both Viets and expats, Hanoi's Weatherdude became an information source that can guarantee both accuracy and humor.
With more than 11,000 followers on Facebook, Chad shared that what set Hanoi's Weatherdude apart from other online news is being an information source that can guarantee both accuracy and humor. It brought to the community together in a natural way without even trying.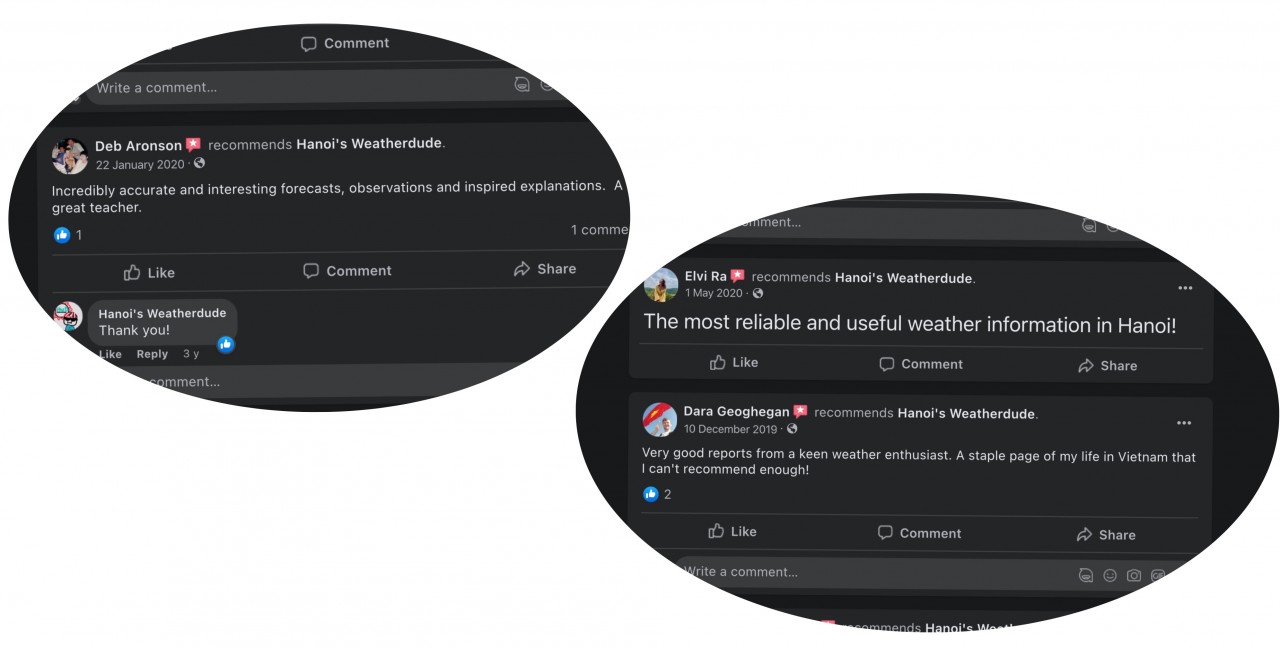 Many people living aboard also are big fans of "Hanoi's Weatherdude" just because of how much joy it brings to them with each post.
Explaining the work behind the scenes, Chad confirmed that watching and writing about the weather has become a big part of his daily routine. Based on his knowledge of geography, nature, and science from being a teacher, such a routine has kept his weather report running for almost a decade.
Yet, such simplicity creates a space where people can freely express themselves and communicate with like-minded individuals.
Expat can comment on how they feel about nature and the climate, and even learn new knowledge from each other. It is easy and effective communication that makes "Hanoi's Weatherdude" more than a report on rainfall and temperatures.
As the expat community in Hanoi gets larger, this English weather report serves more people every day in many different unexpected ways. There have been many embassies in Hanoi, especially of English-speaking countries, refer to "Hanoi's Weatherdude" for trusted online weather forecast sources.
Another pleasant surprise for Chad while running "Hanoi's Weatherdude" is the number of followers being outside of Hanoi. Many people living aboard also are big fans of "Hanoi's Weatherdude" just because of how much joy it brings to them with each post.
Seven Million Bikes Podcasts: Hosting meaningful dialogues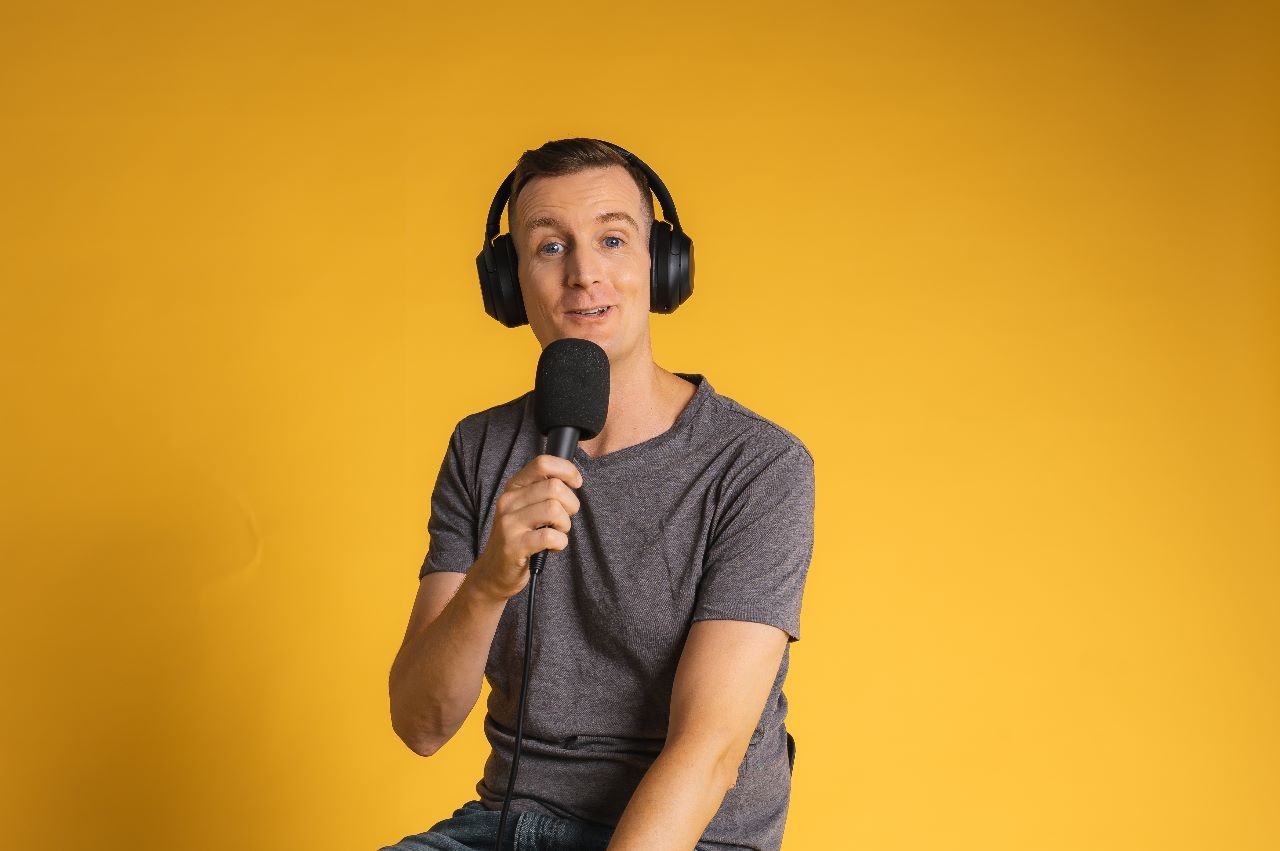 Seven Million Bikes Podcasts
Scotsman podcaster Niall Mackay has lived in Ho Chi Minh City for more than 8 years. The dynamic, fast-paced life of this metropolis influenced Niall to follow his dream of sharing interesting stories of Vietnam with the world.
So in 2019, when he first started hosting podcasts, he named it the Saigon Podcast, bringing conversations with guests of all nationalities, backgrounds, genders, and passions to his listeners. The expat host shared that these guests are all invited for their unique connections with the Southeast Asian country so that the podcast gives a different perspective of Vietnam in each episode.
And the results are better than he ever expected when first started, Niall confessed.
So far, his biggest hit is the podcast series called "A Vietnam Podcast". By the end of 2022, "A Vietnam Podcast" has reached the 9th season with almost 50,000 downloads. Listeners of the show are not only from Asian countries but also from different regions around the world such as North America, Europe, and New Zealand.
Niall jokes that he considers podcasts an "obsession", so he does everything to help listeners understand more deeply about the Southeast Asian country from many viewpoints.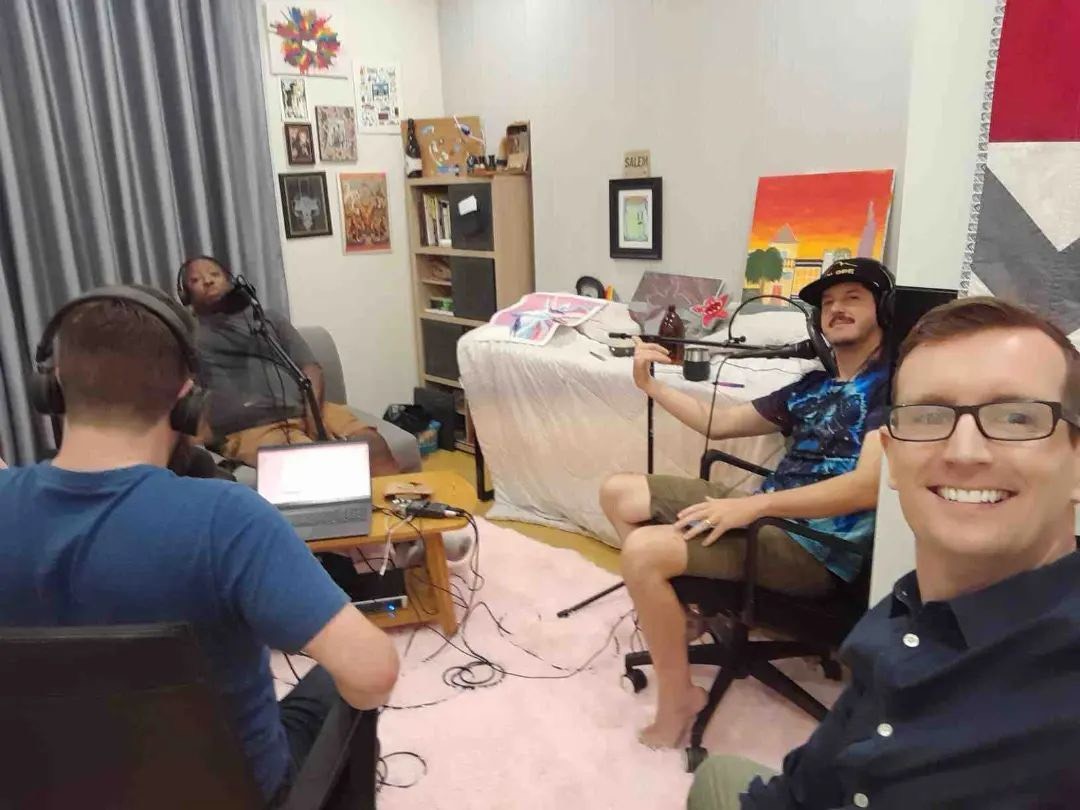 "A Vietnam Podcast".
With guests and listeners living in Saigon, Niall often hosts offline meetings to have a more meaningful conversation, creating a community that shares much affection for Vietnam
Another exciting "Seven Million Bikes Podcast" series is "Vietnam is Awesome". Niall plays the role of podcast producer for this ongoing project, in which he partnered with the "Vietnam is Awsome" travel agency to introduce different tourist attractions across Vietnam. The episode features local businesses or tourist agencies to give them chances to voice their love for their hometowns and promote unique specialties, whether local cuisine, travel experience, or traditional heritage.
Hello Nikki: Friendly and cheerful "son-in-law" from Russia
Tiktoker Hello Nikki
Among the foreign content creators who promote culture and cuisine in Vietnam, Nikita Kostritsov's funny videos stand out and attracted millions of views on TikTok.
This Russian expat is enthusiastic about trying new Vietnamese things, ready to hop on his bike, roam around, and try new things, so he quickly adapts to the lifestyle, no matter how different it is from his own.
His very first viral video, which earned "HelloNikki channel" hundred thousands of views and ten thousands of followers overnight, is of Nikita cheering on the streets with football fans when the Vietnamese team won. He shook hands with the locals, applauded, and cheered with sincere excitement. Now the channel earned close to five hundred thousand followers, proving the hard work of the passionate digital creator.
Together with his wife - Hai Yen, Nikita enjoys traveling across the country to explore cuisines and cultures. According to the couple, since Nikita usually uses Vietnamese in his videos, exclaiming his amazement like "Ối giời ơi!" (Oh my god!) or "Ngon quá!" (So tasty!), he is like a cheerful "son-in-law" to their viewers. Followers of the channel as well as people in real life treat Nikita with warmth and friendliness, which encourages the Russian young man to continue promoting Vietnamese beauty online.
"On social networks, foreigners show them traveling to Vietnam, but they will choose to go to popular places. Yen and I want to go to lesser-known places, to see the authentic lives of people and share experiences that few people get the opportunity to try," said Nikita about his vision for content creation.
Vietnamese Film Premieres in the US

After a revenue of more than VND250 billion (US$10.6 million) in the Vietnamese market, "Lat mat 6" by director Ly Hai will be screened at ...