UNESCO titles Singapore's hawker culture a world intangible cultural heritage
Singapore's hawker culture was titled one of UNESCO's Intangible Cultural Heritage of Humanity on December 16, two years after submitting its nomination.
A Singaporean vendor making food at his hawker (Photo: Oursg Heritage)
The news was confirmed by Singapore's Prime Minister Lee Hsien Loong on one of his Facebook post.
"Great news – Singapore Hawker Culture has been inscribed on the UNESCO Representative List of Intangible Cultural Heritage of Humanity!
Many have worked very hard to get our Hawker Culture inscribed on that list. Thank you all – it has been a long but fruitful journey".
The PM also sent his gratitude towards the generations of hawkers for nourishing a nation's stomach and spirits.
"This recognition would not have come without their sweat, toil and dedication to their profession".
To conclude, he called for everyone to celebrate the recognition by ordering their favorite hawker dish and share the servings on his post.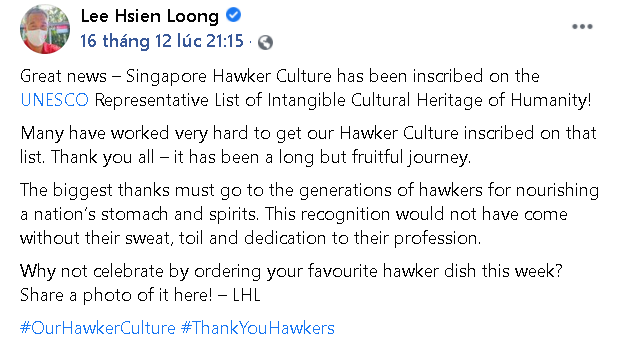 PM Lee Hsien Loong's post on Facebook (Photo: Captured)
Singapore's President Halimah Yacob also posted the news on Facebook and said that hawker culture has shaped the Singaporean identity in many ways, and contributed to the diversity of Singapore's multicultural society.
"For many Singaporeans, hawker centers serve as accessible community dining spaces where people from all walks of life get to enjoy a wide variety of affordable, multicultural food offerings - a distinctive feature of our rich food heritage," the president added.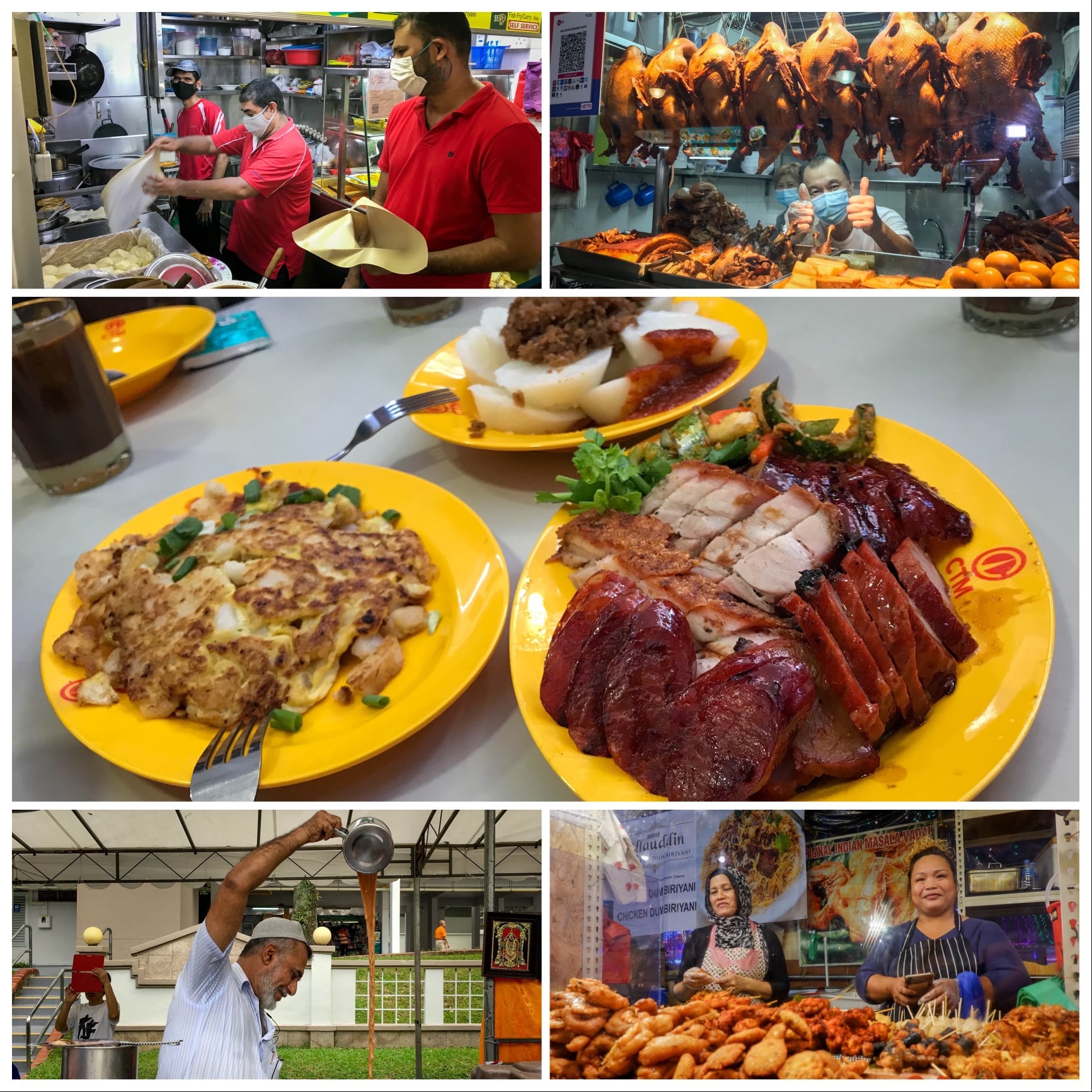 Hawker dishes in Singapore (Photo courtesy of PM Lee Hsien Loong)
Being social space attracting people from multiple socio-economic backgrounds, hawker centers play a crucial part in promoting community interaction, strengthening social connection, UNESCO said in a statement.
Hawker culture has long been an indispensable part in the daily lifestyle of Singaporeans. It creates the identity, the connections throughout different generations.
Edwin Tong, Singapore's Minister for Culture, Community and Youth touted the occasion is "a significant achievement" as Singapore's hawker culture "strongly demonstrates who we are".
He added that each hawker sells a different dish. Diners come from different countries, social classes, but all sit together, side by side.
Low Teck Senqg, owner of a soy bean stall, said the newly-earned title will attract tourists to the hawker centers once the tourism industry recovered from the COVID-19 pandemic.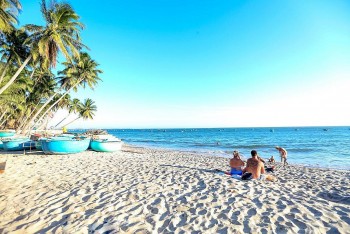 Multimedia
Mui Ne is one of the must-visit places when you travel to Vietnam. Here are the best things to do in the region, and where to visit.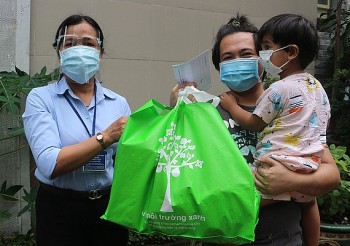 Expats in Vietnam
Foreigners who live in Ho Chi Minh City and face difficulties due to the complicated and prolonged pandemic have been taken care of by the local government.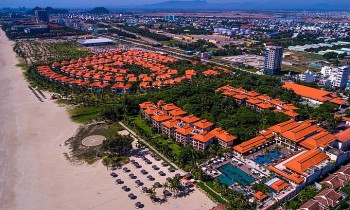 Travel
Da Nang plans to relax social distancing measures from October 1 to allow tourist destinations, resorts and accommodation facilities to resume operation.