In a sunny temple courtyard, Mr. Le Van Thang, 28 year-old man, is pushing an iron rod and bending it with power gaining for years of practicing martial art.
Mr. Thang is one of the Vietnamese taking part in the Thien Mon Dao to find peace in spirit when modern life in Hanoi is increasingly hustle.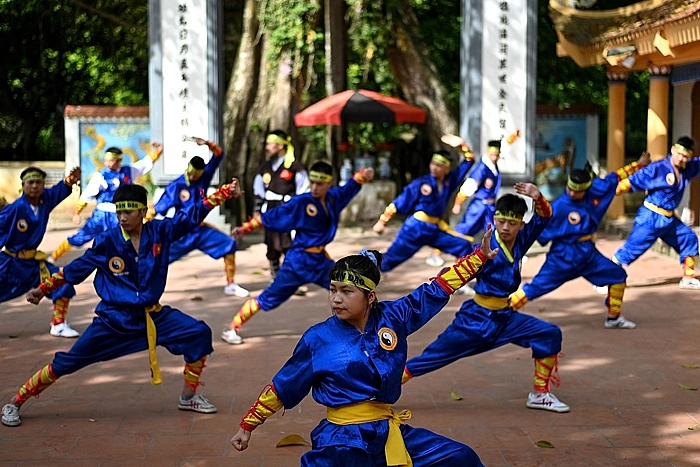 Students in training class of Thien Mon Dao. Photo: Manilastandard.net
Other practitioners are always proud of the incredible effect that Thien Mon Dao brings to their health such as bending metal, putting sharp objects on the throat and lying under the path of motorbikes. In addition, this traditional martial art also help many people who previously did wrong things seem to steered them on a new course.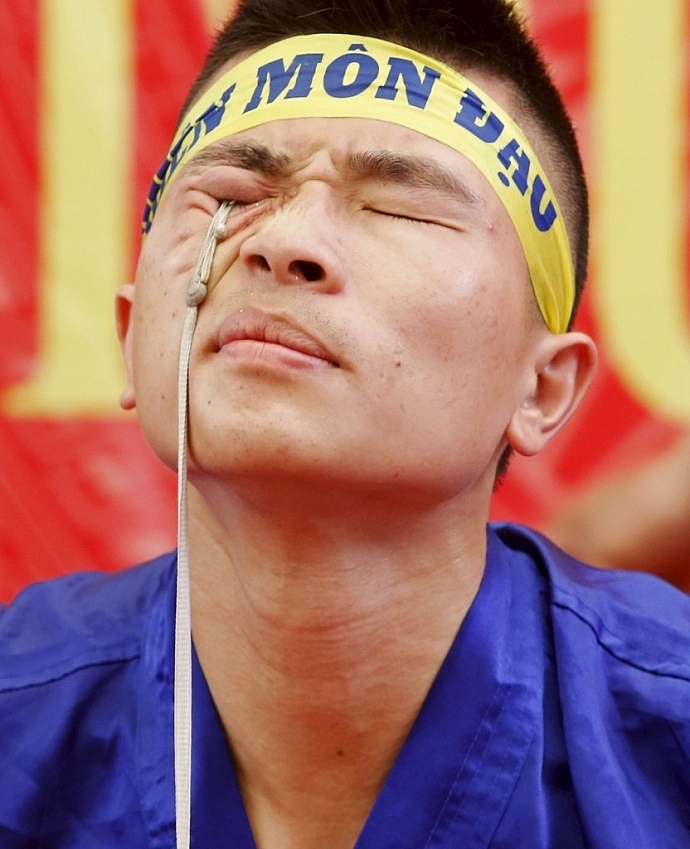 Mr. Do Dang Tuan use his right eye to pull a heavy thing. Photo: baogiaothong.vn
"Once I stole money from my family but after that, I was brought to Thien Mon Dao by my family and I changed. There are so many benefits: I learned how to express my ideas, how to walk properly and behave," Mr. Thang told AFP.
The origination of Thien Mon Dao can be traced back to the 10th century, master Nguyen Khac Phan, whose training school located in the complex of an ornate temple on the outskirts of Hanoi, Vietnam revealed.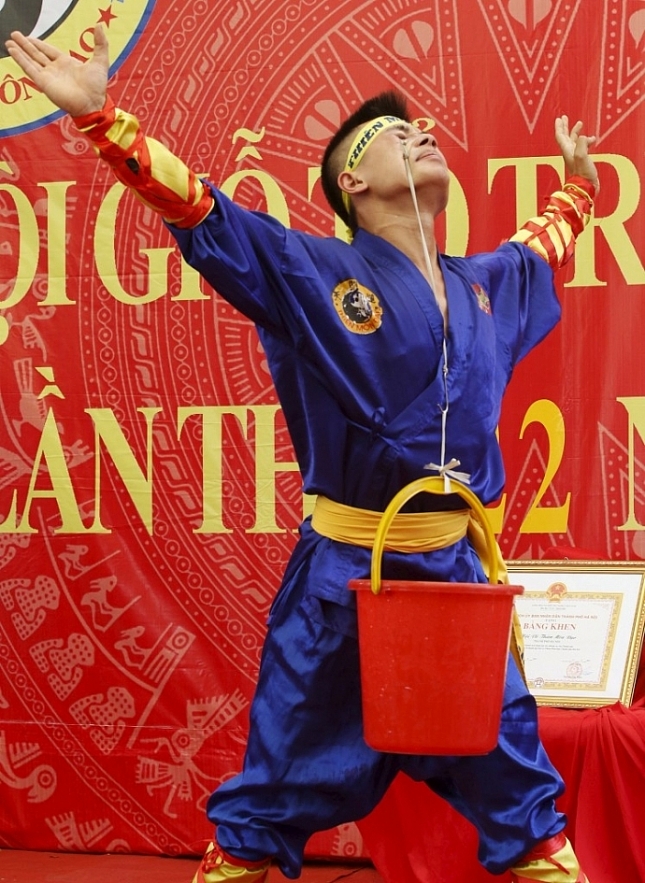 Mr. Do Dang Tuan in his performance. Photo: baogiaothong.vn
In recent years it has witnessed an increase in popularity with three more new clubs developed in Hanoi. There has been around 30,000 practitioners of Thien Mon Dao in Vietnam resulting from occasional public performances helping boost the appeal of this martial art.
"People come for different purposes but mostly they want to improve their health and mental health," Mr. Phan said. He also added that he has been teaching this martial art since the early 1990s.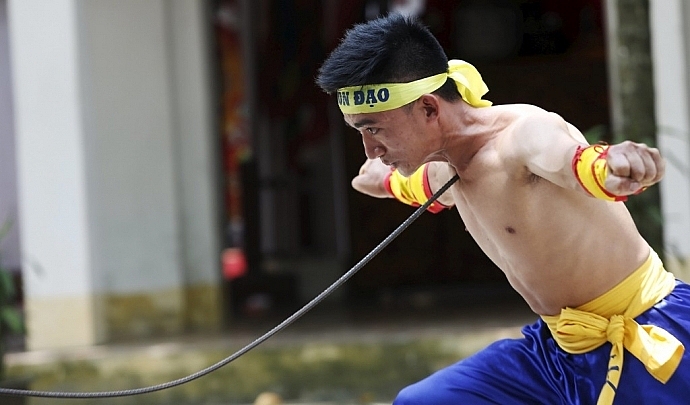 Mr. Le Van Thang bending a steel rod. Photo: baogiaothong.vn
"Learning martial arts can help people see life in a better way, improve their strength... give up their mistakes to aim for better things," he said.
It is the fact that Thien Mon Dao embraces anyone having desire of kicking his way up through 18 different levels and seven belts, from 6 year-old children to people in their eighties.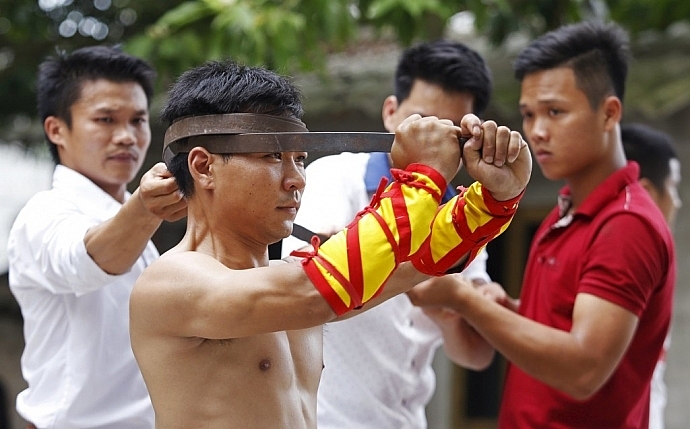 Mr. Dang Tien Duy, 28, using head to bend a steel rod. Photo: baogiaothong.vn
Vu Thi Ngoc Diep, a sixteen-year-old, is one of 10 women practicing at the temple compound, highlighted that the martial art also gave her a way to fight gender stereotypes.
"Southeast Asian people think that girls should be gentle and not suitable for learning martial arts," she said. "But I see it differently."
Ruby Lee