Unique rivers, ponds and lakes in Hanoi
The village pond at Thay Pagoda, Yen stream, My Chau well, Hong pond, and other lakes in the center of Hanoi have a strange beauty through the below photos.
From Hoan Kiem to Bay Mau lake
The Hanoi people in particular and the Vietnamese people in general all know Hoan Kiem Lake, also known as Sword Lake. This is not only the most beautiful and airy space in the capital but also the center of the city. When Hanoi has a big event, Hoan Kiem Lake is often chosen as the organizing venue.
Hoan Kiem Lake is 12 hectares wide, formerly known as Luc Thuy Lake (because the water is green all year round), Thuy Quan Lake (because it was once used for training army), Ta Vong, and Huu Vong lakes. The name Hoan Kiem appeared in the early 15th century associated with the legend of King Le Loi returning the treasure sword to the magic turtle living in the lake.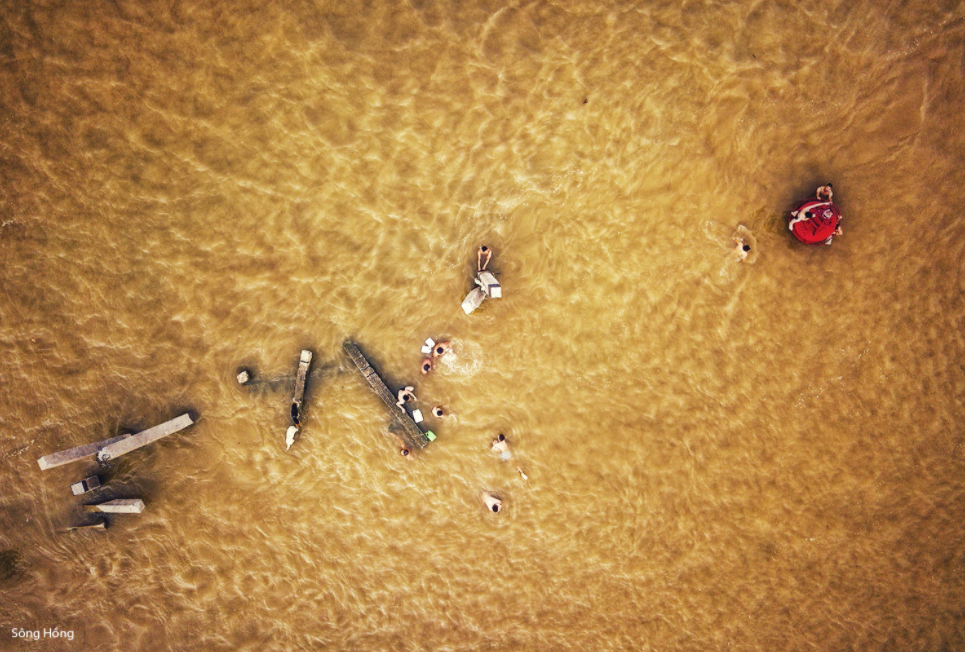 Photo: Suc khoe & Phap luat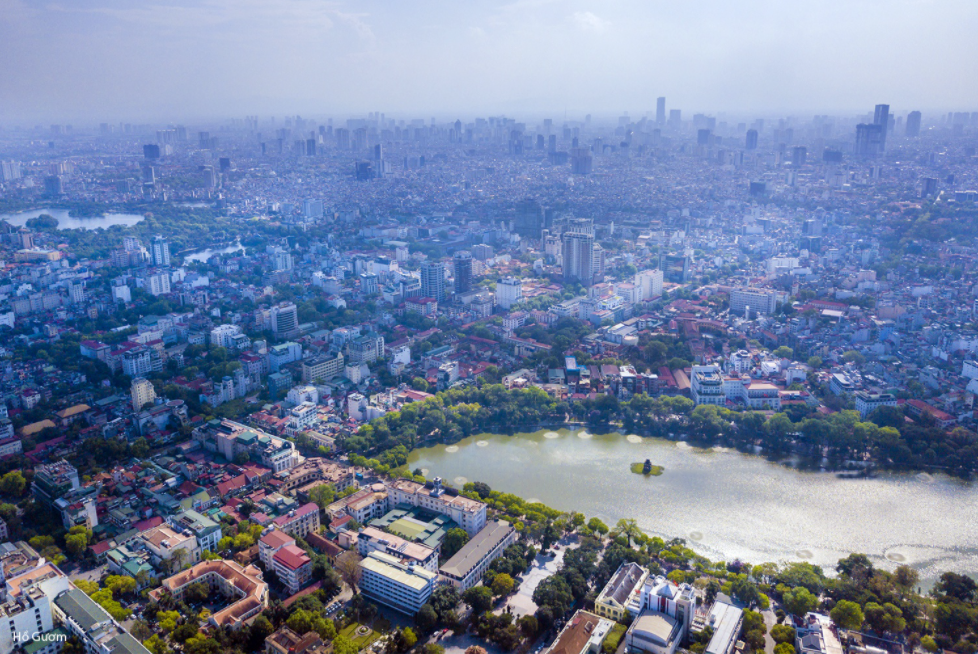 Photo: Suc khoe & Phap luat
Speaking of ponds, people often think of village ponds in rural and suburban areas. But even at Ba Gia pagoda in Phu Thuong Ward, Tay Ho district, there is also a large pond.
Ba Gia Pagoda is an architectural work dating back more than 1,000 years. Visitors coming here will feel that Ba Gia Pagoda is even more deserted than Ba ​​Danh pagoda. Some documents say that the pagoda is located in Ba Gia village, so it is called Ba Gia pagoda.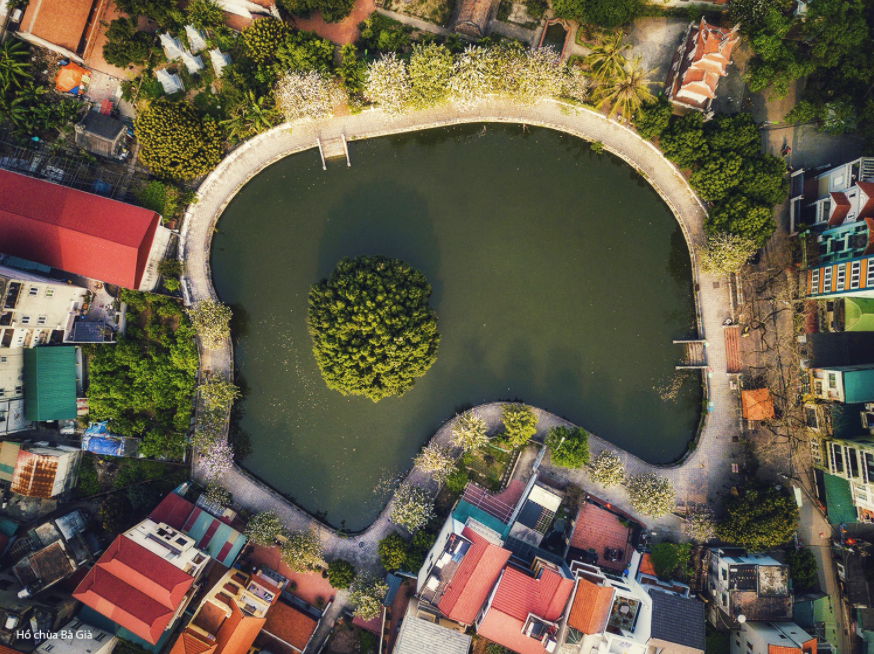 Photo: Suc khoe & Phap luat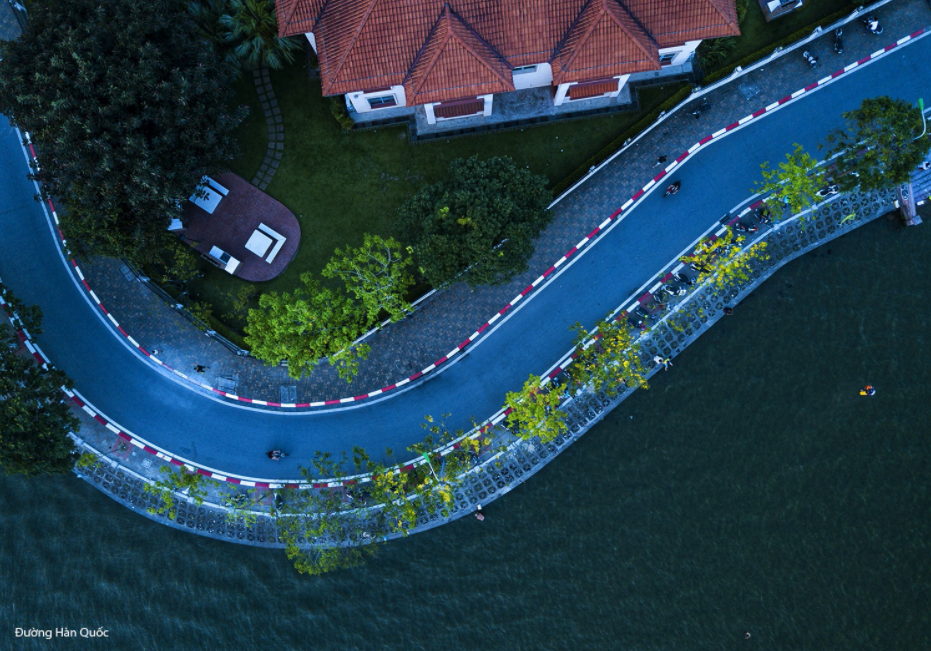 Photo: Suc khoe & Phap luat
In Hanoi, there is a "Korean Wharf", which is a road along the West Lake with a length of over 1 km. This place is spacious with an airy and fresh atmosphere thanks to the vast lake. "Korean Wharf" is a meeting place for young couples to confide and date. This romantic scene looks like a scene from some Korean movies, so young people named it "Korean wharf". From this place, everyone can enjoy the majestic yet romantic West Lake.
Another West Lake road, lying from the intersection of lane 612 Lac Long Quan to the intersection of Au Co street, next to Phan Chu Trinh High School, 900 m long, is named Trinh Cong Son street by the People's Committee of Hanoi since July 2015. This place has just become a walking city since May.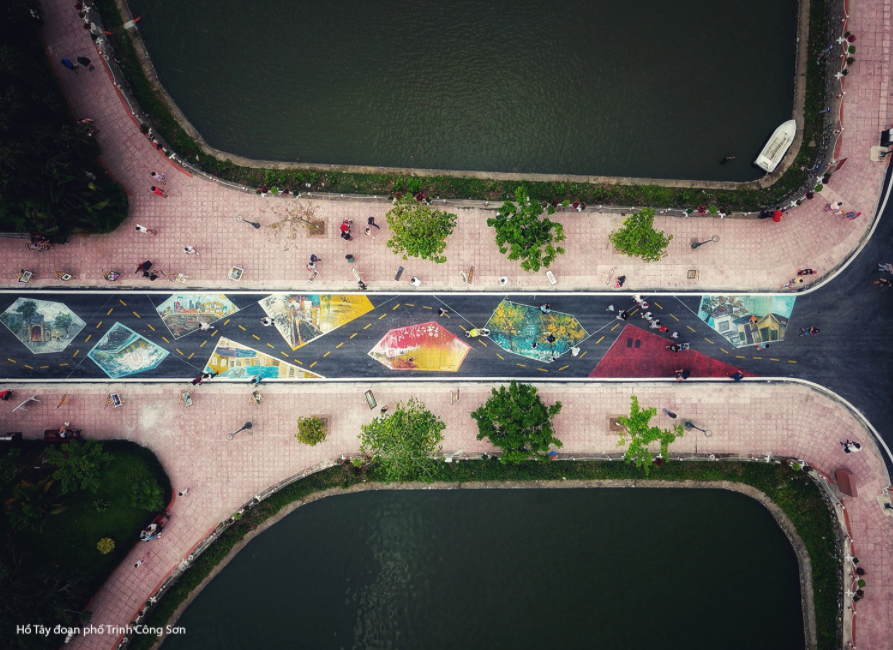 Photo: Suc khoe & Phap luat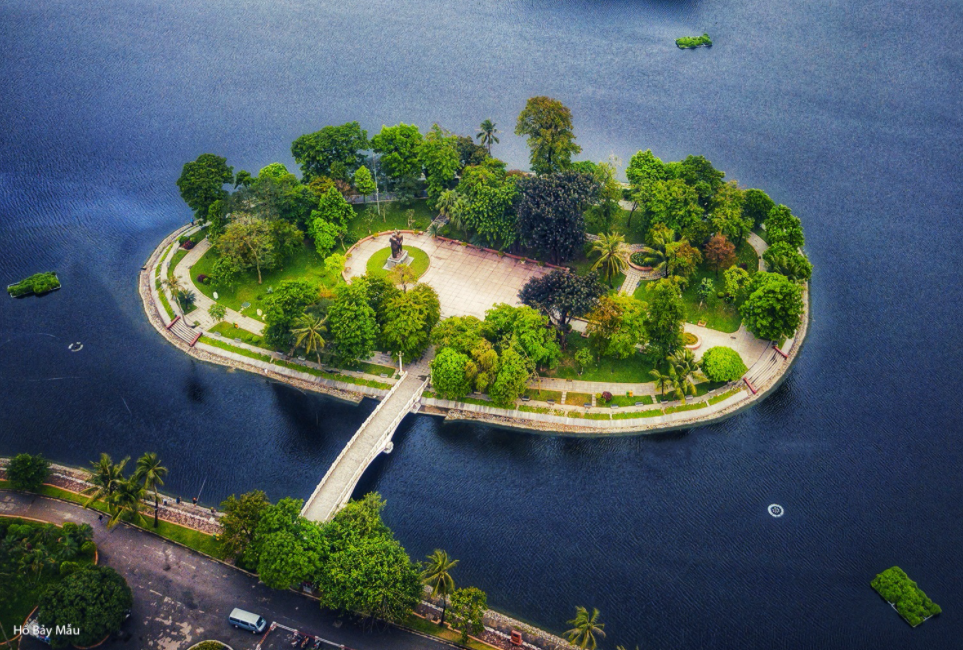 Photo: Suc khoe & Phap luat
Previously, West Lake also had other names such as Xac Cao lagoon, Kim Nguu lake, Lang Bac, Dam Dam, Doai Lake. As the largest natural lake in Hanoi city, West Lake covers an area of more than 500 hectares with a circumference of 18 km.
Bay Mau Lake in Thong Nhat Park, Hai Ba Trung district is located in an area slightly south of the center of the capital. To the south of the lake lies Dai Co Viet street, to the southeast and east is Van Ho III street. The lake is bordered on the north by Thong Nhat Park, the west by Le Duan street.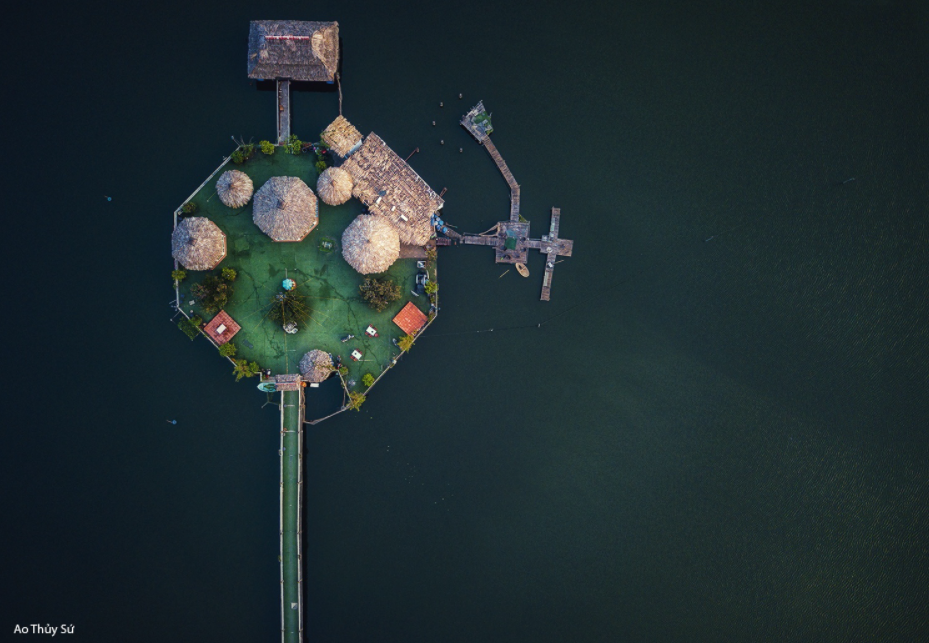 Photo: Suc khoe & Phap luat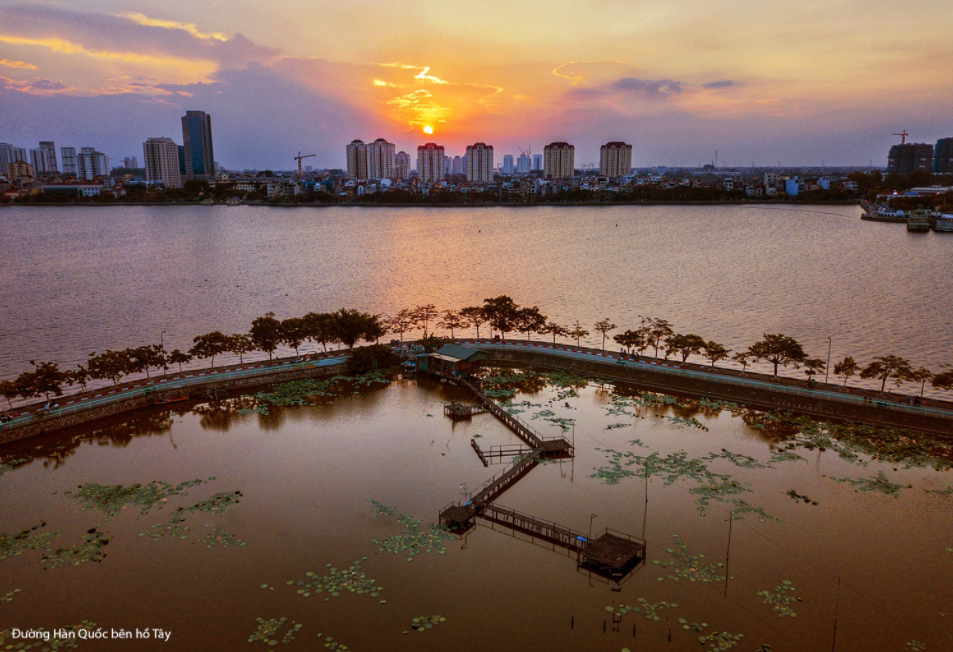 Photo: Suc khoe & Phap luat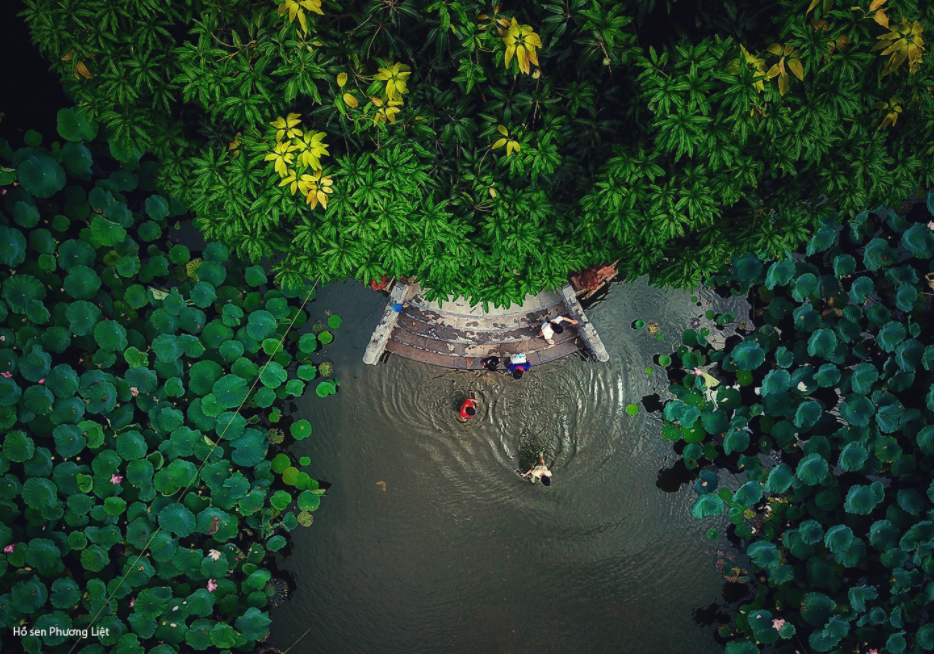 Photo: Suc khoe & Phap luat
No need to go to the windy West Lake, you can also admire a peaceful and beautiful lotus lake in the middle of the bustling street. Phuong Liet lotus lake, quietly located in the neighborhood of Phuong Liet Ward, Thanh Xuan district is our recommendation.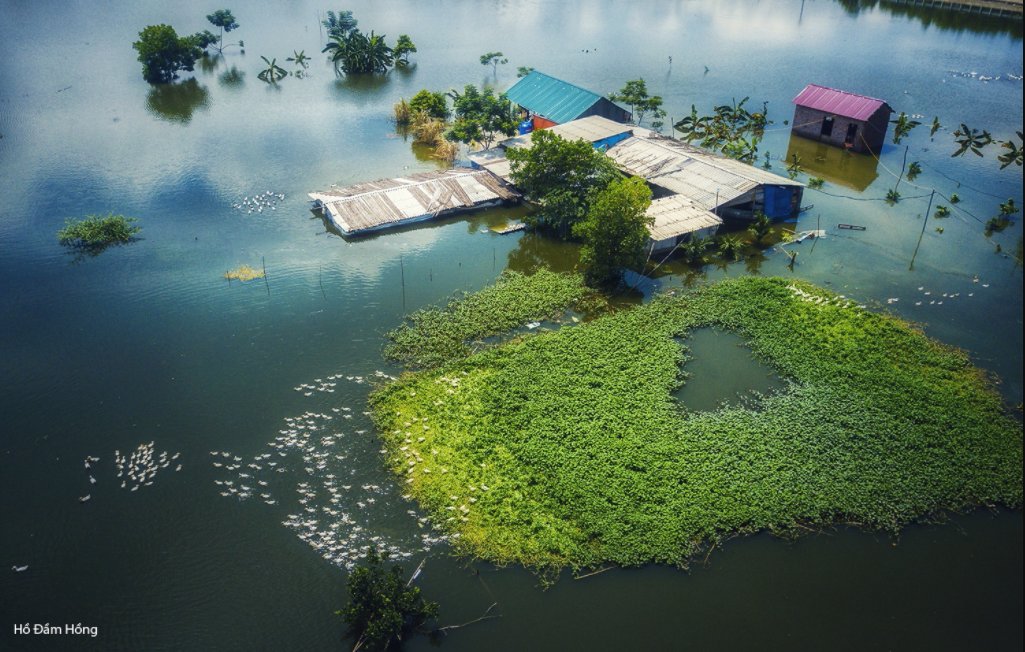 Photo: Suc khoe & Phap luat
Dam Hong Lake, Khuong Dinh ward, Thanh Xuan district, after being embellished and renovated, owns a beautiful walking path.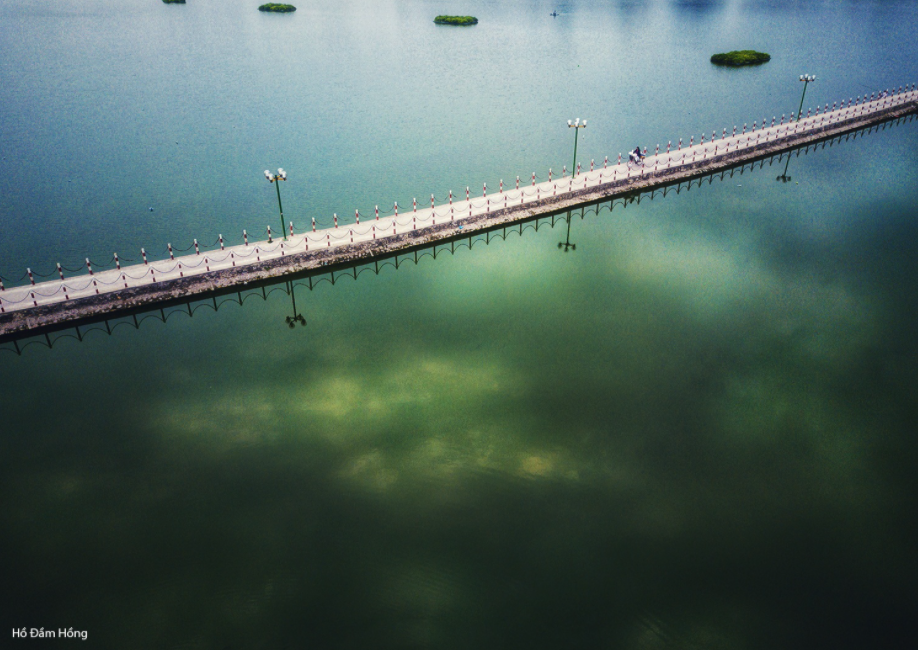 Photo: Suc khoe & Phap luat
Ranked among the most beautiful and largest in Hanoi with an area of 200 hectares, Linh Dam peninsula is located in the south of the capital, in Hoang Liet ward, Hoang Mai district. In the middle of Linh Dam Lake, there is a small island surrounded by green trees, which used to be the home of dozens of white storks.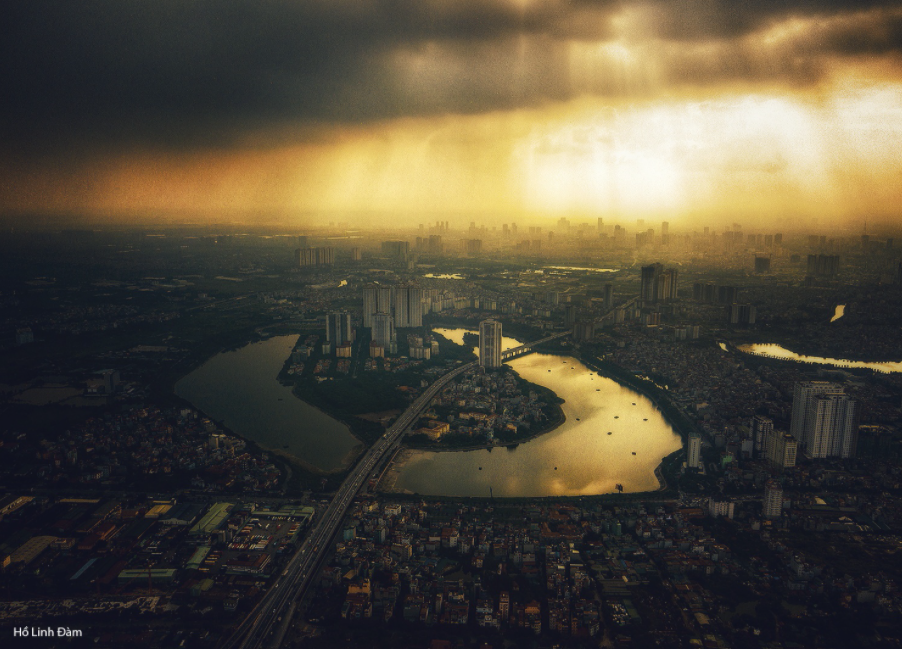 Photo: Suc khoe & Phap luat
Dreamy Yen Stream, peaceful Thay pagoda pond
Yen Stream is located in the scenic relic of Huong Pagoda in Huong Son commune, My Duc district, Hanoi. From the center of the capital, it takes about two hours to get to this place.
The stream flowing into the Day River, which also bears the name Yen Vi, for its shape resembles the wide-spread tail of a bird nest. Yen Stream is about 4 km long. The stream takes visitors from Duc wharf to Huong Son. Because this is the only waterway to get to the Huong pagoda, boats bustle up and down the stream bed in every Huong pagoda festival.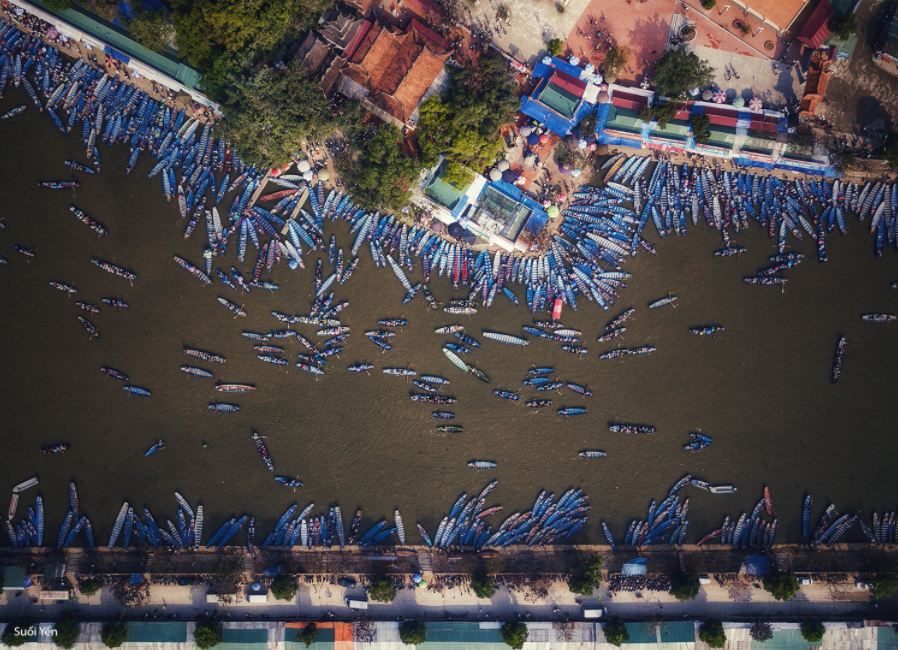 Photo: Suc khoe & Phap luat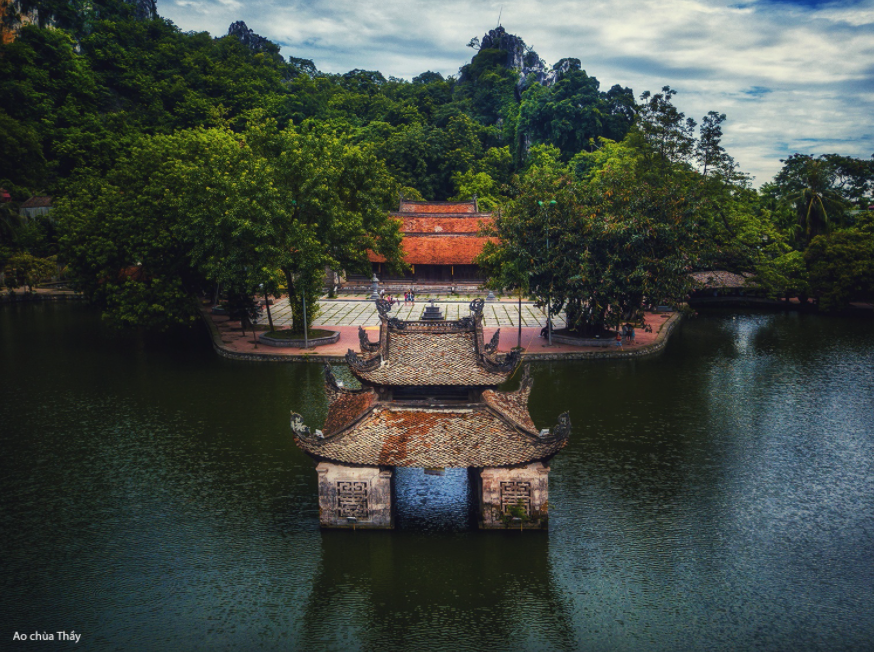 Photo: Suc khoe & Phap luat
Da Phuc village pond is located in Sai Son commune, Quoc Oai district, in front of Thay pagoda's courtyard. Thay Pagoda was built at the foot of Sai Son Mountain, about 20 km southwest of Hanoi center, along Lang - Hoa Lac expressway. The pagoda used to be the practice place of Zen Master Tu Dao Hanh. At that time, Thay mountain was also called Buddha Imprint (Phat Tich) mountain.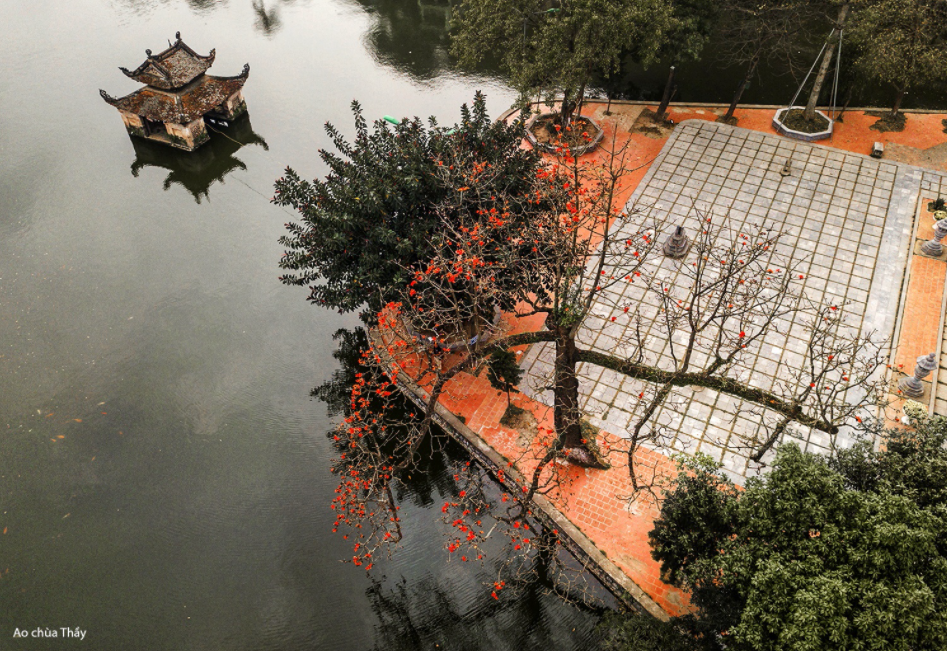 Photo: Suc khoe & Phap luat
Tuy Lai Lake- A miniature of Ha Long Bay
Tuy Lai commune, My Duc district, has interwoven limestone mountains hundreds of hectares wide. It has 3 large lakes linking with Quan Son Lake, creating a beautiful landscape.
The Red river part that lies under Long Bien bridge is located between Hoan Kiem and Long Bien districts. The Red River has a total length of 1,149 km, originating from China, flowing through many provinces of Vietnam, and pouring into the Bien Dong Sea.
My Chau Well is located at Co Loa relic, Dong Anh district, about 17 km north of central Hanoi. Unlike other historical relics, Co Loa is a relic complex spread over a large indigenous area, with a conservation area of nearly 500 hectares. This is considered a special cultural address of the capital and the country.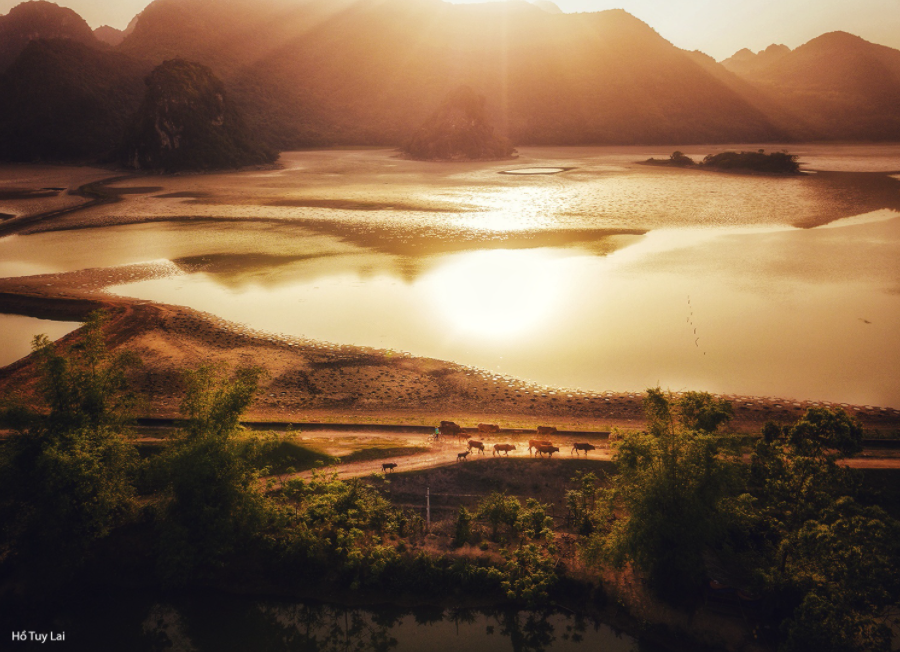 Photo: Suc khoe & Phap luat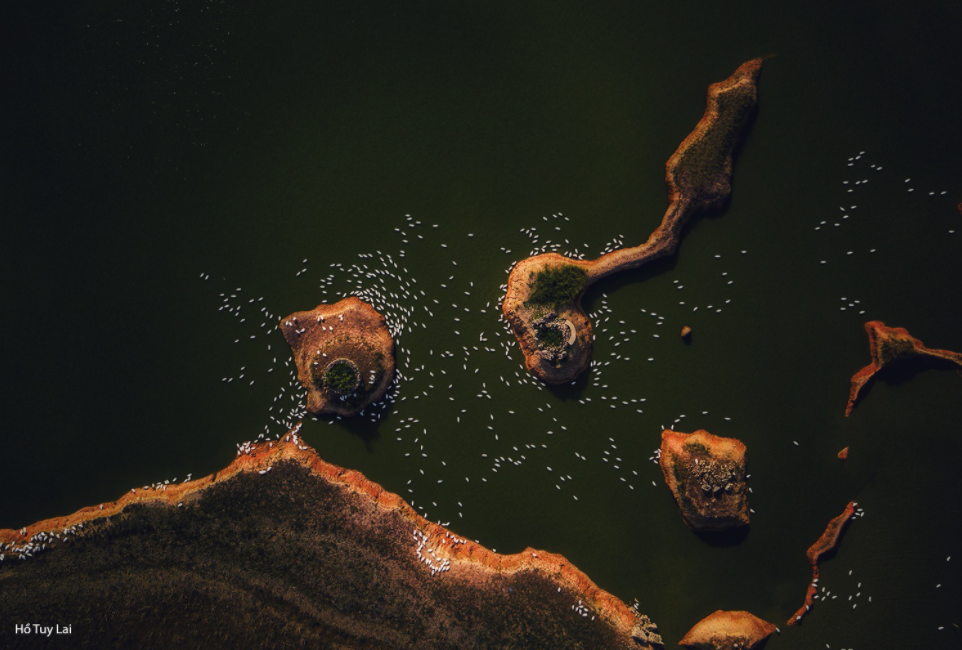 Photo: Suc khoe & Phap luat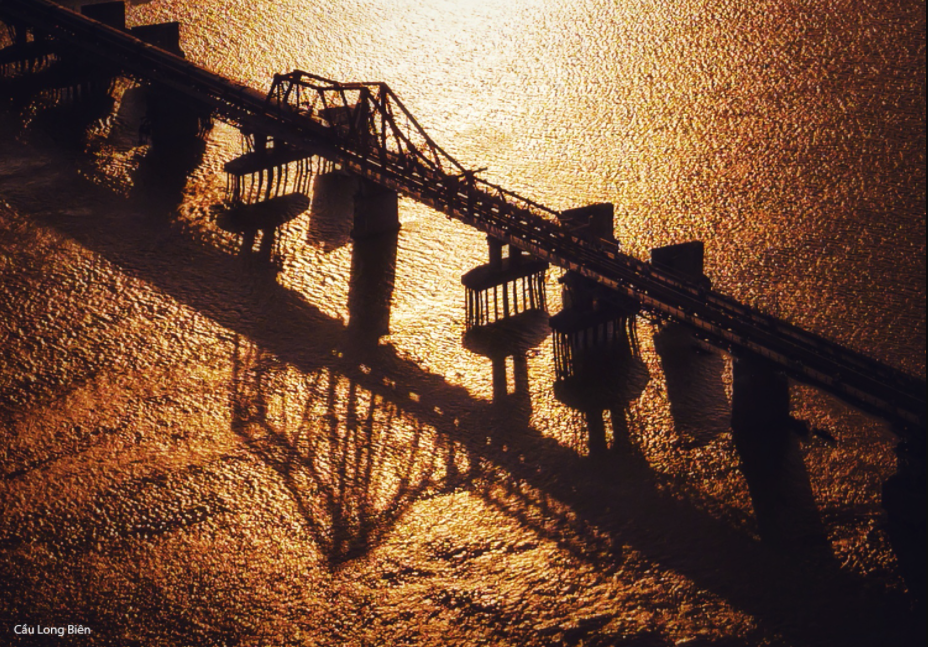 Photo: Suc khoe & Phap luat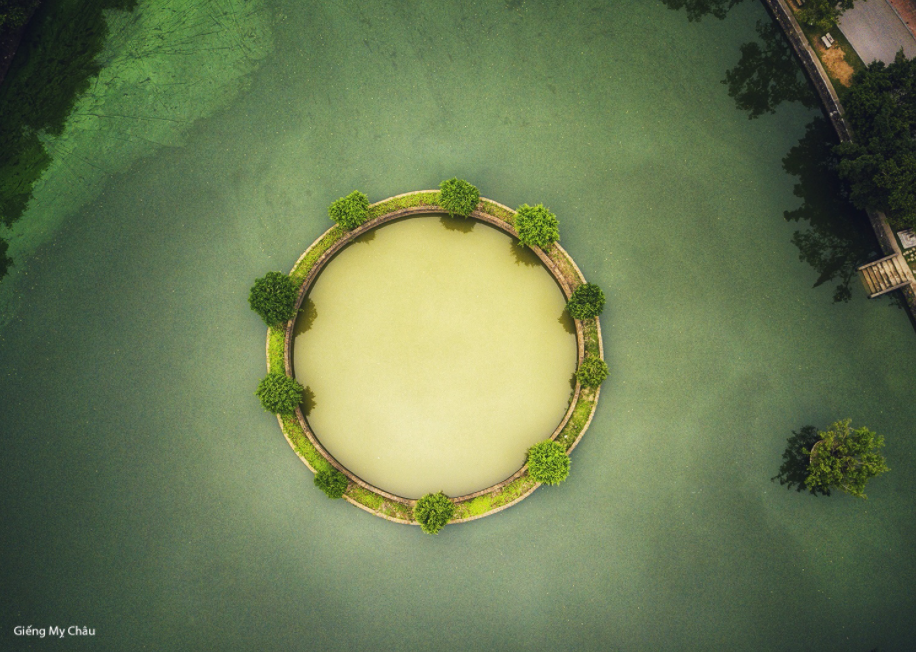 Photo: Suc khoe & Phap luat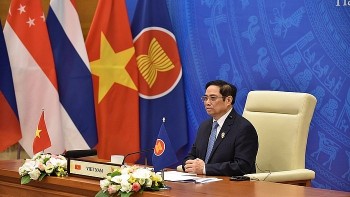 Friendship
Prime Minister Pham Minh Chinh spoke highly of Australia's assistance to ASEAN member states in the fight against Covid-19 pandemic.