Unusual view of Vietnam through lens of Japanese photographer
Vietnamese images of Hanoi, Ninh Binh, and Da Lat appear new and fresh through the perspective of a freelance Japanese photographer
Hanoi in the eyes of a Japanese photographer. Photo: VnExpress
Ryosuke Kosuge is a Japanese photographer, passionate about travel, whohas been to many places such as America, Europe and especially Asia. From his native Japan, Ryosuke has traveled to Taiwan, China, Vietnam, and Thailand to explore many different beautiful landscapes.
This Japanese photographer is versatile and has a keen eye for unusual views of buildings, urban landscapes and even people. Ryosuke's photos have a harmonious combination of natural and cultural details, providing both a bustling and peaceful atmosphere.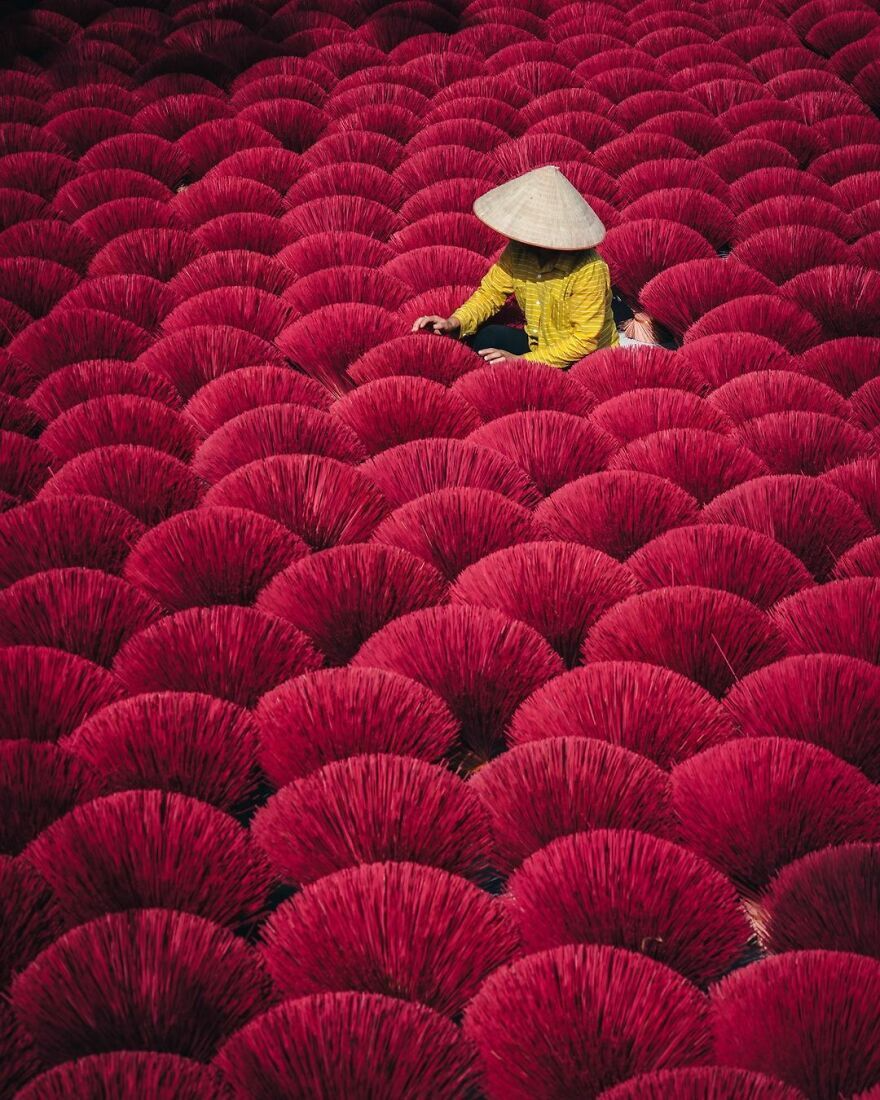 Photo: VnExpress
"Vietnamese Colors" is a work taken in the incense village on the outskirts of Hanoi that Ryosuke posted on his Instagram account with more than 607,000 followers. He said: "Making incense is a special traditional profession, creating products that are used by the whole of Vietnam, and the colors of these bouquets of incense are also a special part of Vietnamese life."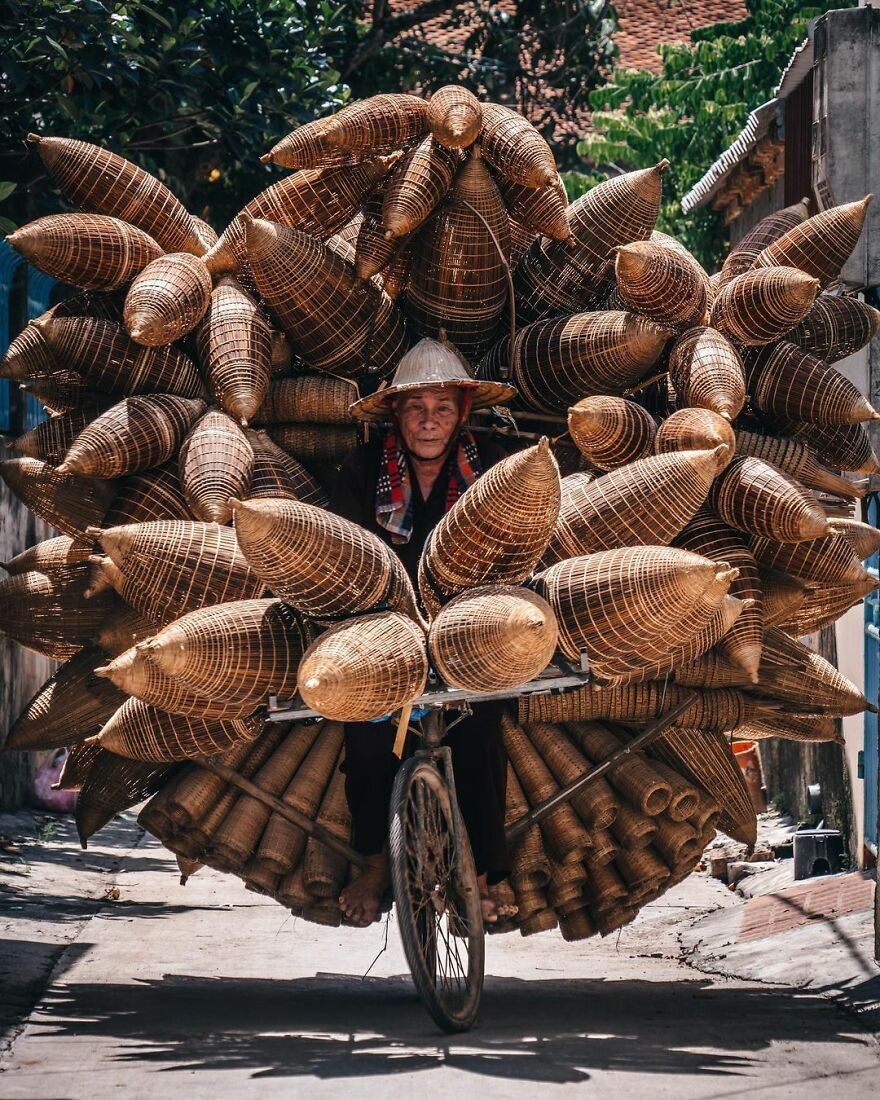 Photo: VnExpress
Another by Ryosuke is a person carrying baskets on a country road. "As modern industry develops, many items and crafts gradually disappear. However, some northern villages in Vietnam are still famous for maintaining their traditional craft, for example, the profession of making all kinds of baskets from bamboo for more than 200 years. No longer a livelihood, the profession has become an art," he said.
Photo: VnExpress
The typical image of ao dai and conical hat when referring to Vietnamese women appears on the lotus pond in front of Tam Coc Bich Dong scenic spot in Ninh Binh.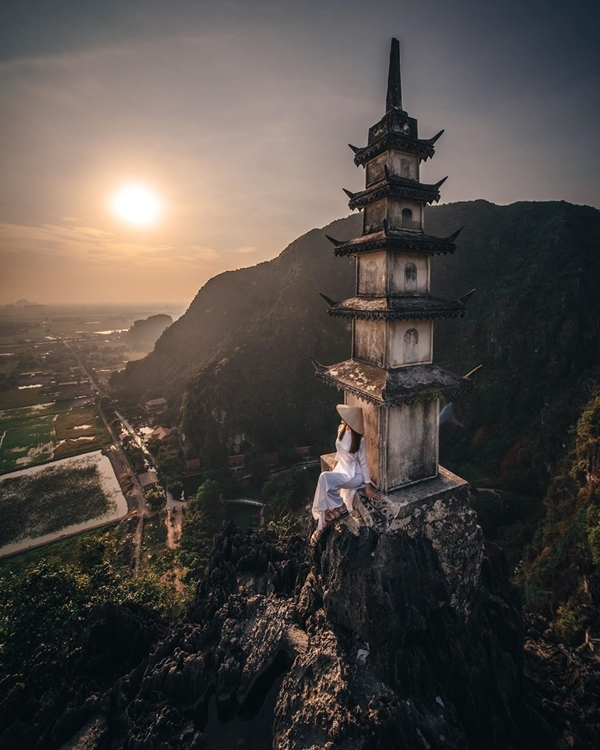 Photo: Ryosuke Kosuge
This photographer calls his photo of a young woman in a white dress posing at the tower at Hang Mua "kungfu." Hundreds of comments below surprise at the stunning scene.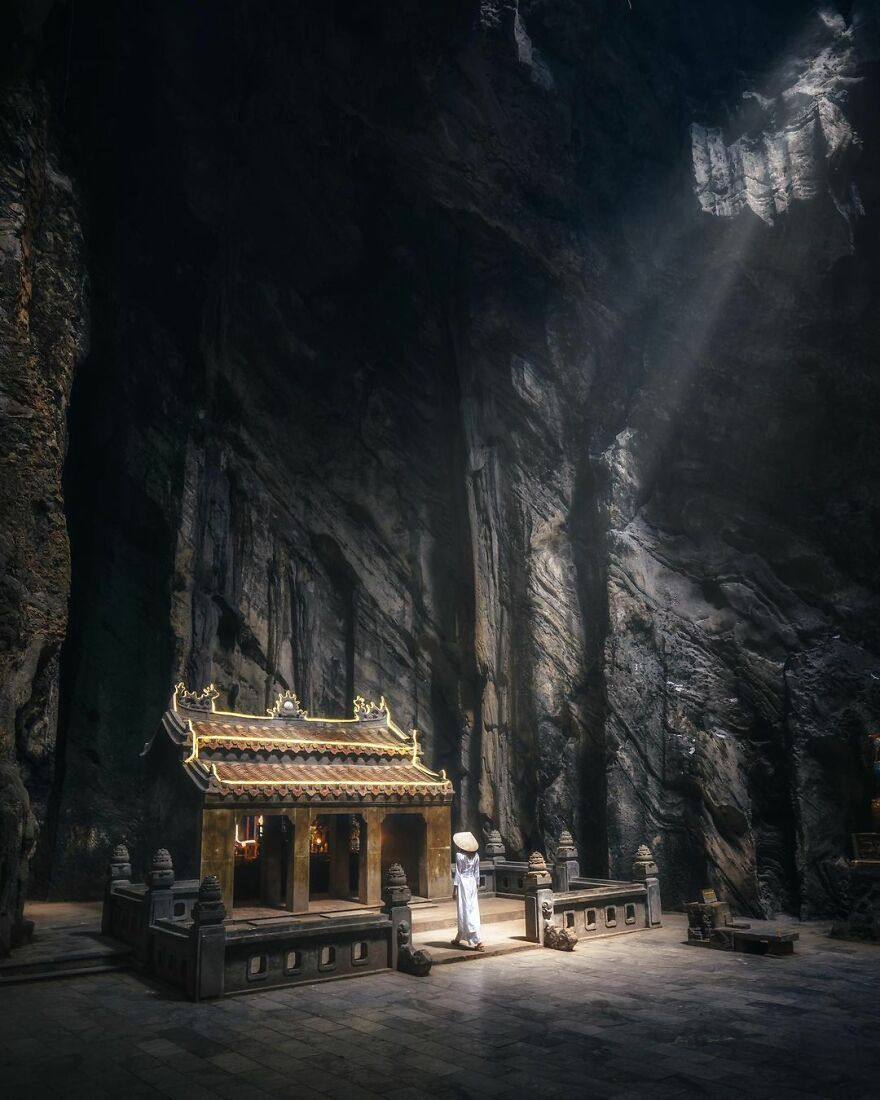 Photo: VnExpress
Describing the space inside Ngu Hanh Son Cave, Da Nang, Ryosuke writes: "You can feel peace and hope even deep inside the cave."
Ryosuke works and lives in Tokyo, at first he worked as a graphic designer and DJ but his passion for photography made him switch to freelance photographer in early 2018.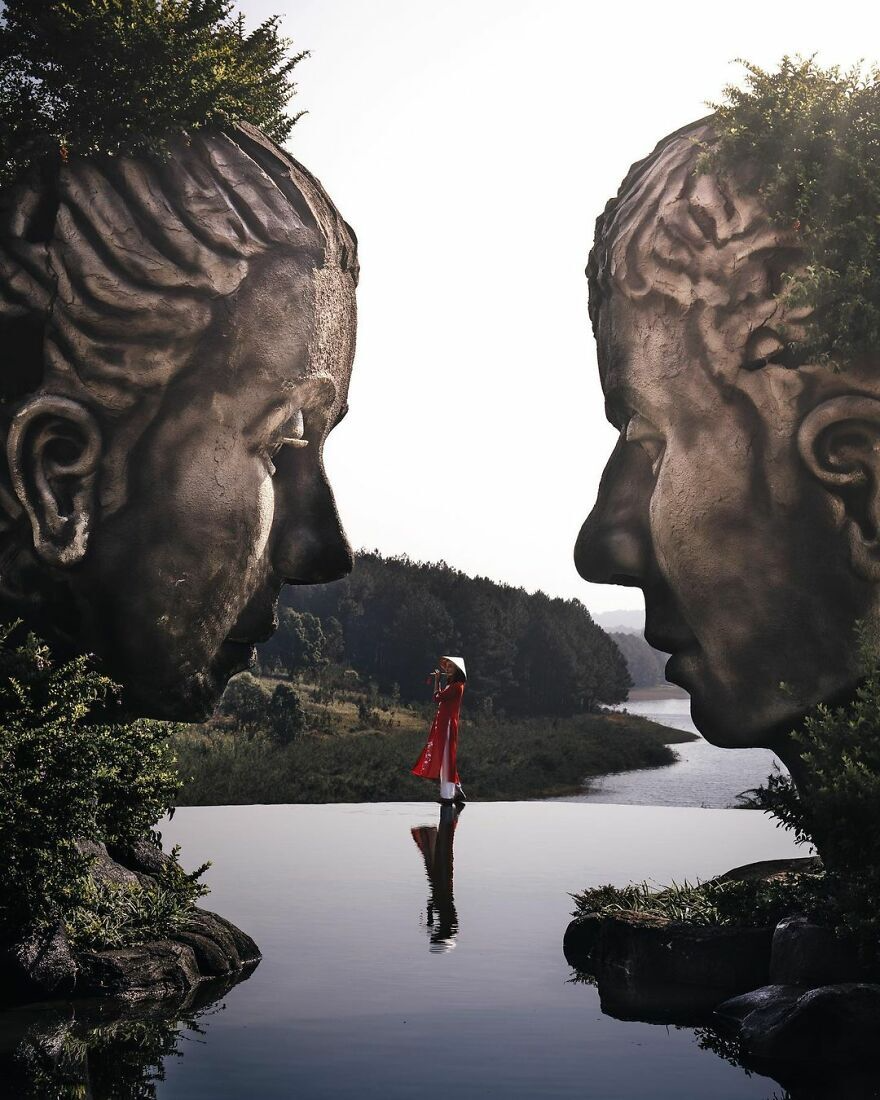 Photo: VnExpress
The image of Vietnamese ao dai and conical hat, but shot a tourist area in Da Lat.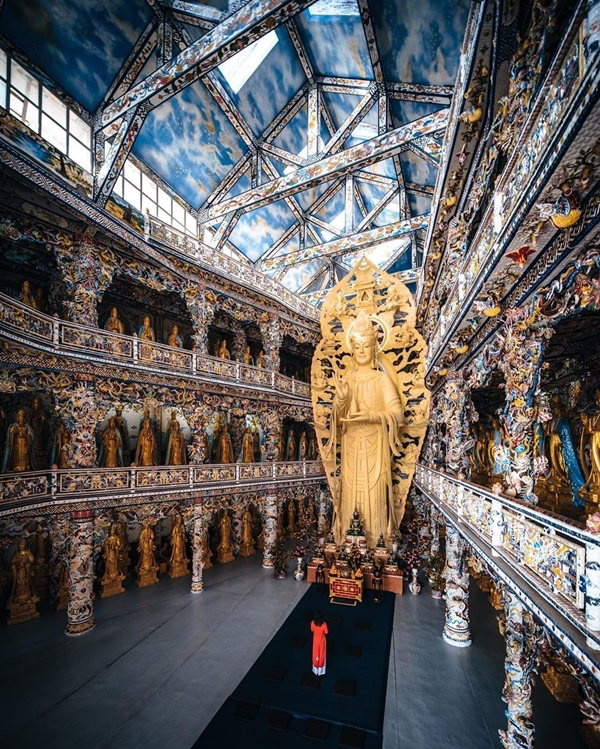 Photo: Ryosuke Kosuge
Linh Phuoc Pagoda is a pagoda with unique architecture in Da Lat. A foreign tourist said that she wanted to go back to Vietnam again, after seeing a photo of the main hall taken by Ryosuke with a 17-meter-tall golden statue of Guan Yin Bodhisattva outside.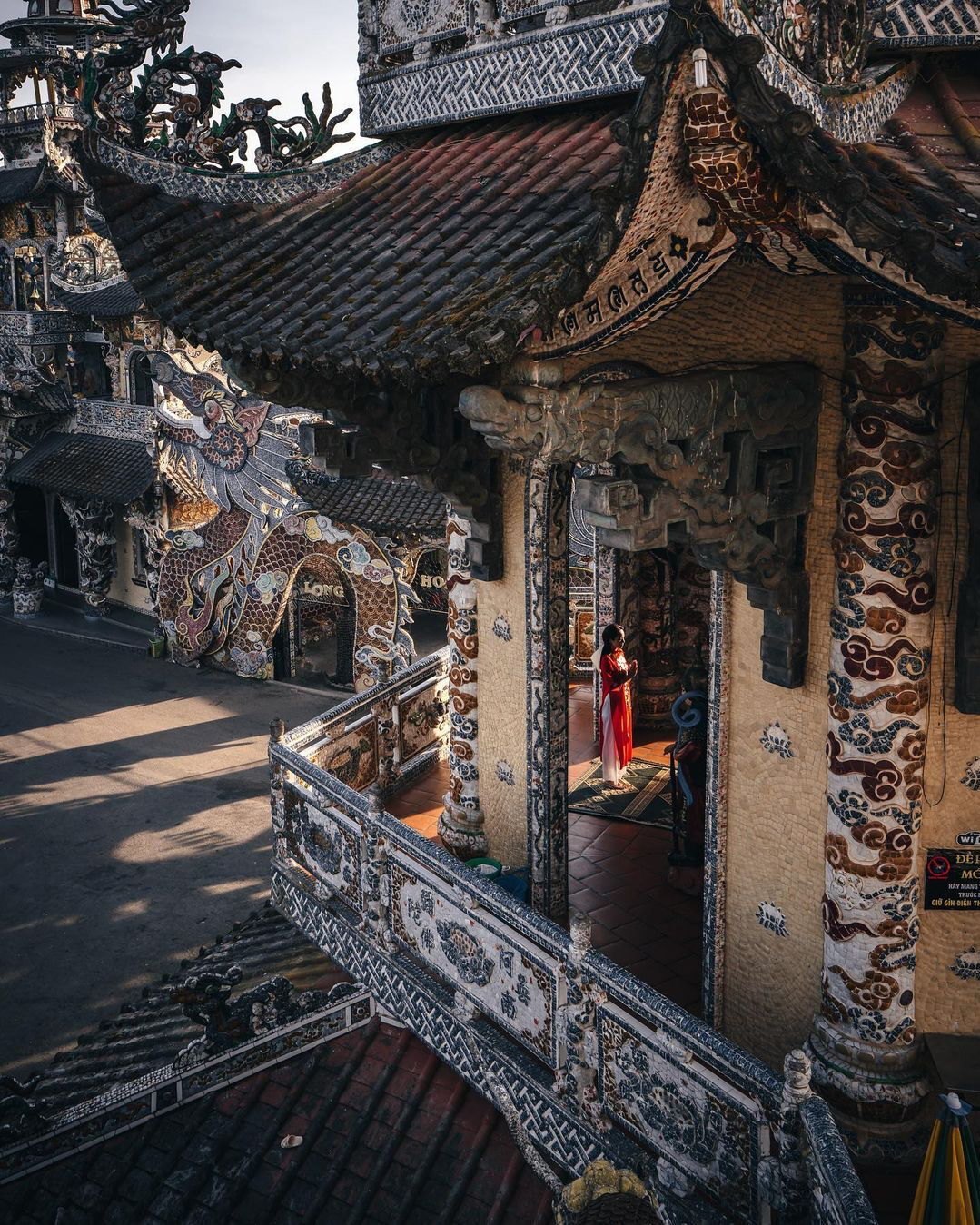 Photo: VnExpress
Another view of Linh Phuoc pagoda in Da Lat. The unique architecture uses hundreds of tons of porcelain from all over the country to decorate and embellish the pagodas and stupas.