Duong Lam Village: A Return to the Root of Northern Vietnam Culture
Duong Lam Village gives a warm-hearted surprise to curious inhabitants and tourists.
Duong Lam has a history of more than 1,200 years, consisting of many ancient houses with their age of 400 years and above.
Many know this village as the only village in Vietnam which gave birth to two kings of Vietnam: King Phung Hung (761-802) and King Ngo Quyen (896-944).
The whole village is a complex of 21 relic sites which are all recognized as national and provincial vestiges.
Located about 50km west of Hanoi, Duong Lam is a tranquil village of narrow alleyways, friendly locals, and traditional architecture. You can walk to discover this ancient Vietnamese village made of laterite.
Duong Lam has long been being a venue of inspiration for photographers. You will find yourself emerging in a peaceful atmosphere as soon as you enter Dong Lam.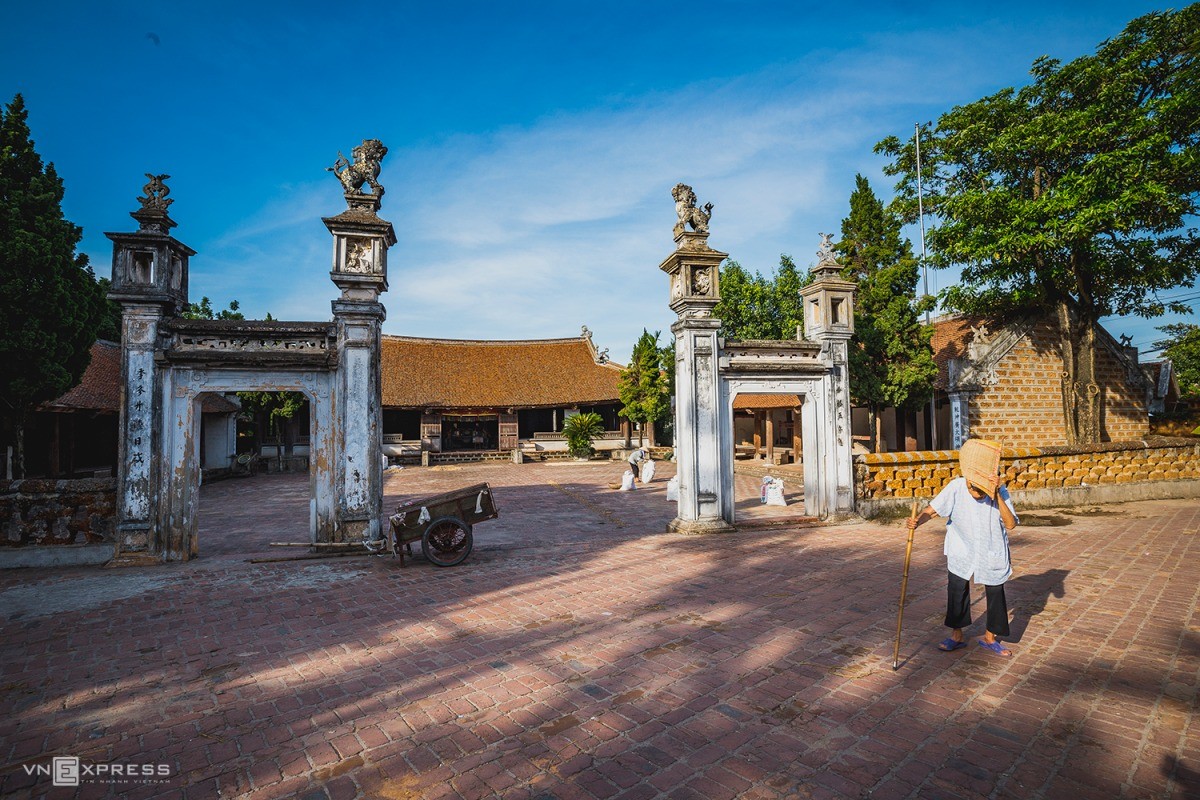 Mong Phu village temple. Photo: VnExpress
The gate of Mong Phu village temple, the last ancient gate remained, was built in 1684.
Duong Lam residents, similar to those in any rural areas in north Vietnam, attach great importance to the gate and the communal house of their village, which are considered the symbols of prosperity.
Duong Lam commune is home to a series of ranked relic sites, including the Phung Hung Temple, Ngo Quyen Tomb, Giang Van Minh Temple, Mong Phu communal house, and Mia pagoda. The commune consists of six villages, with Mong Phu the biggest among them.
The old villagers with big smiles, and old women with their teeth dyed black might seems shocking.
The custom of dyeing teeth black has existed since ancient times, but now it has almost disappeared.
Beauty standards changed, and porcelain-white teeth used to be considered lower class to those would could not afford to dye their teeth.
Another rural custom is eating "trầu" for oral hygiene also caused black teeth.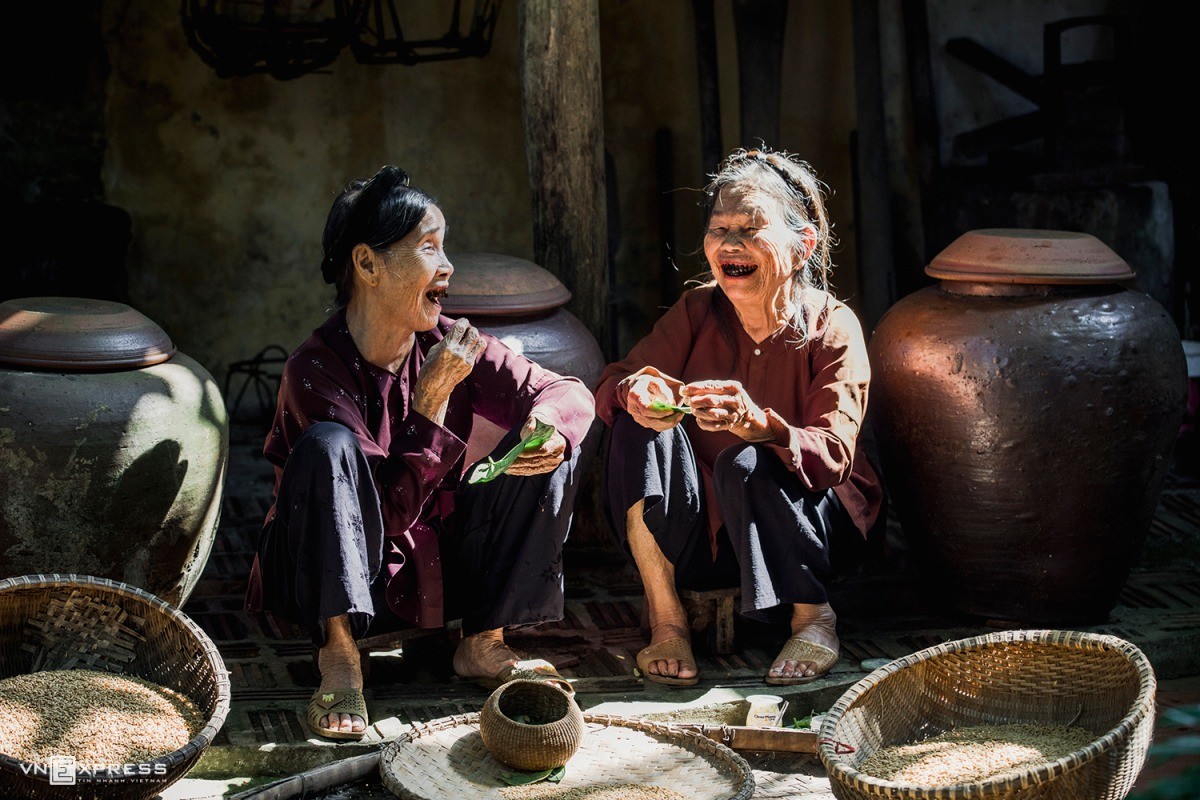 Photo: VnExpress
Jars of "Tương" sauce are displayed in the courtyards of ancient house architectures, increasing the impression of time travel.
"Tương" sauce is local specialty, a mixture of water, rice, corn and soy bean. It's used to cook fish or eaten with tofu and rice cake "bánh đúc."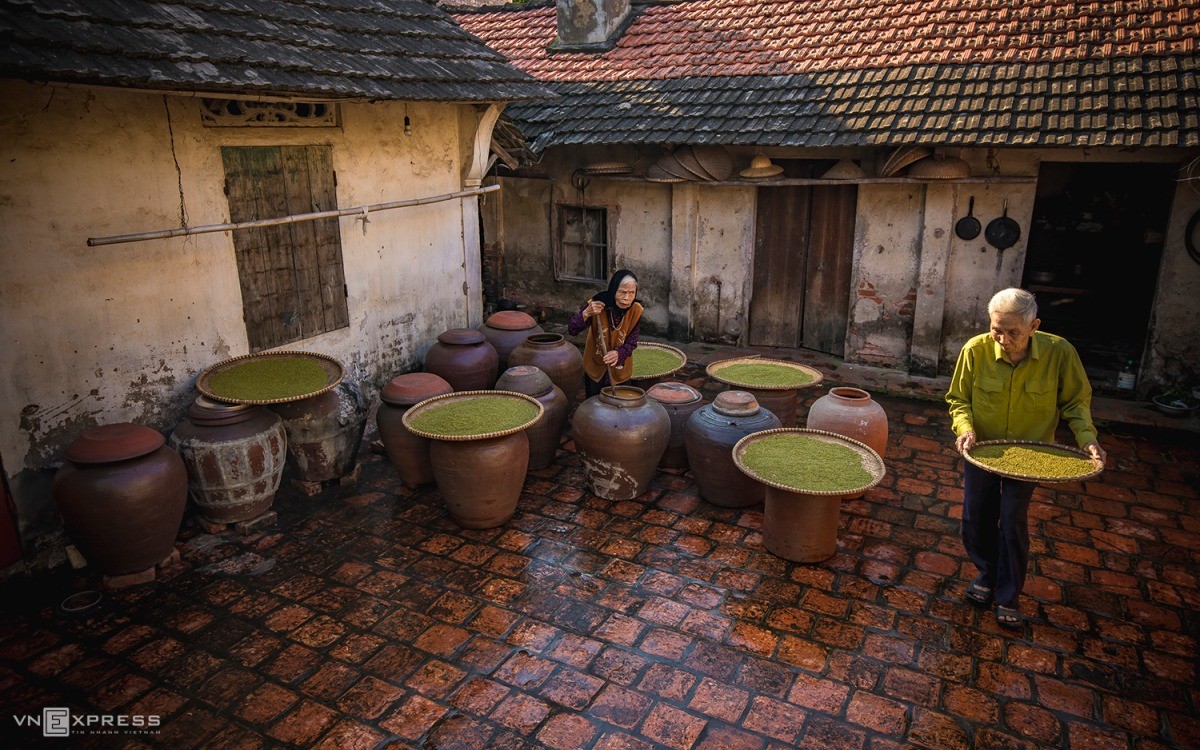 Villagers making Tương sauce. Photo: VnExpress
Timing is key to fully enjoying Duong Lam village. On bright sunny days of ripe rice season, you can smell the refreshing scene of rice fields and wine.
Walking down the small lanes, you see big piles of yellow straw everywhere. The lengthy carpet made of straw is layed down on the ground to dry before the grain mixing and grinding.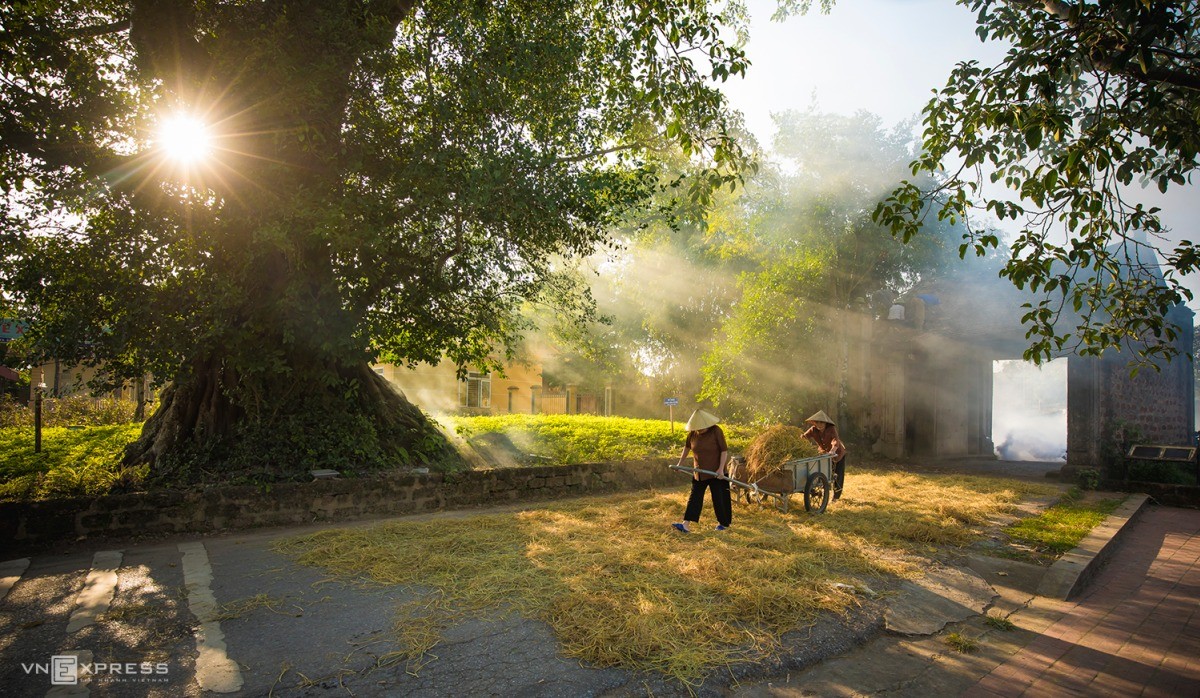 Farm chores. Photo: VnExpress
The elderly do the work in pairs and chat with big smiles. The hospitable spirit passes on to the daily joyful routine like going for a walk, taking care of the houses and preparing food. It is as if they have found inner peace and now have a carefree sprit towards outer circumstances.
Travel enthusiasts are stunned by the raw beauty and the sacred values of less-mainstream attractions.They cannot wait for spring and more rays again, and going into the small lanes and if lucky getting to meet the elderly villagers.
City inhabitants who have been away from their hometown for so many years can reminisce aboutchildhood memories when visiting Dong Lam.
Visiting the Village gets to the root of the culture and traditions of Vietnam. Tourists here can relaxing in the beautiful landscape of ancient mud houses, small lanes and green fishponds.
Photography is a popular choice for preservation of precious moments. Vivid images of a peaceful, ancient village in the Red River Delta enhances your experience and provides precious memories.
Dangerous Roads of Divine Ha Giang

Ha Giang's winding curves look like a soft, silk strip but are full of adventures. In this mountainous province, tourists can easily find interesting places ...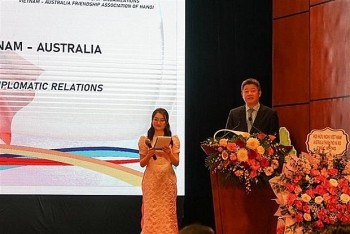 Friendship
A friendship exchange programme has been held recently in Hanoi to celebrate the 50th founding anniversary of the Vietnam-Australia diplomatic relations (February 26).