Unprecedented Christmas celebration of overseas Vietnamese amid COVID-19
The COVID-19 pandemic has halted many cross-border flights that bring overseas Vietnamese home during Christmas and New Year. A lot of overseas Vietnamese thus, are celebrating occasions like never before.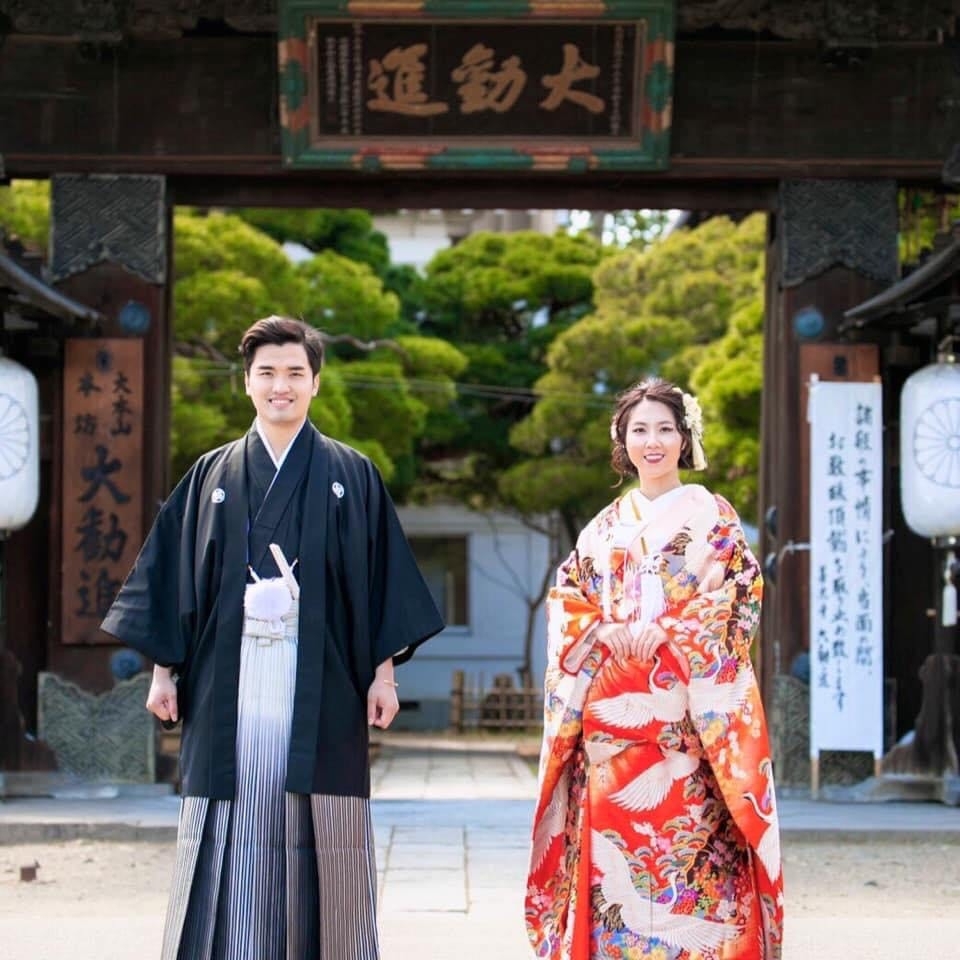 Trinh Duc Nhat and his wife in Japan's traditional costumes (Photo courtesy of Trinh Nhat Nam)
Longing for a wedding party in home country
Trinh Duc Nhat, a Vietnamese aviation engineer living in Japan had planned to return to Vietnam this year for the wedding with his wife-to-be. However, the couple had to register their wedding certificate at the Vietnamese Embassy in Japan instead.
"We might have to wait another one or two years to held an official wedding ceremony in Vietnam given the complicated COVID-19 development in Japan, you know there's no flight to repatriate us", said Nhat, adding that his business trip to Vietnam was canceled too.
While Nhat is living in Tokyo, his wife is, however, living in the distant city of Nagano for work. The couple, however, spent Christmas together in Nagano and plan to stay there to welcome the coming New Year.
"We will send congratulatory cards to family and friends in Japan. We will throw a New Year's Eve party with a Vietnamese friend, go praying for good fortune at Zenkoji Temple", Nhat shares.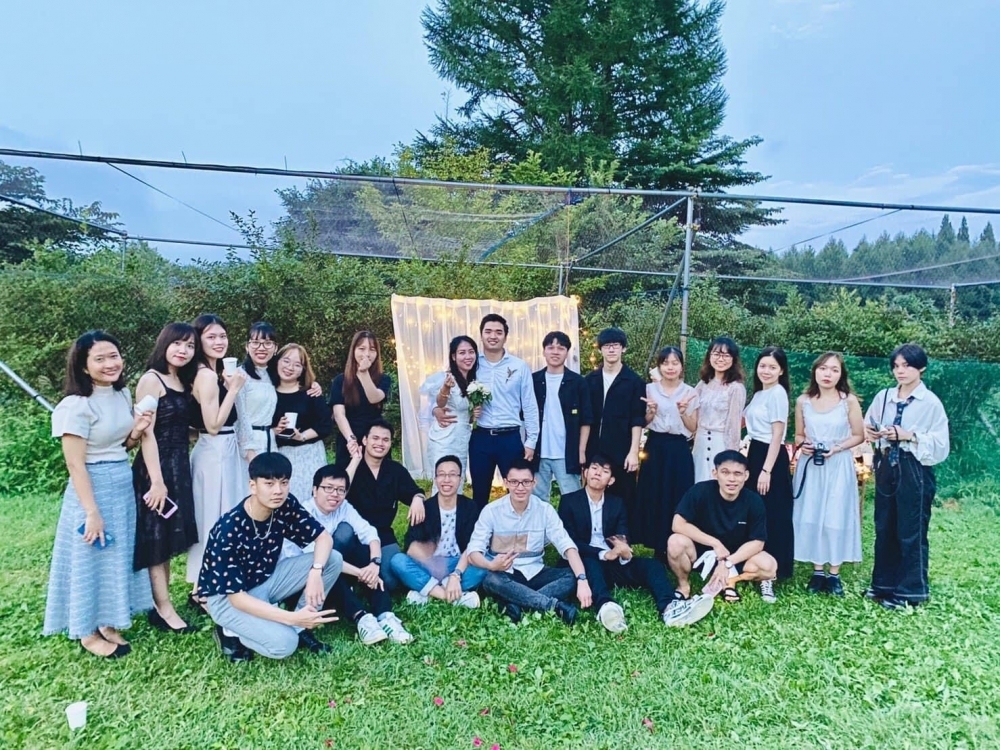 Nhat held a small wedding with the attendance of friends in Japan (Photo courtesy of Trinh Nhat Nam)
The couple was quoted by Thoi Dai as saying that they were longing for the day the pandemic was brought under control so that they could travel to Vietnam to celebrate the wedding and enjoy the traditional dishes as well.
"We often cook Vietnamese dishes ourselves to satisfy the crave, however, we couldn't exactly replicate the flavors given the lack of ingredients", Nhat recalled. "We really miss our family though, we could only video-call them".
Organizing exchanges with the Consulate General of Laos and the Mekong Institute
Meanwhile, Hoang Phuong Nhung, working at the Vietnamese Consulate General in Thailand said her family is celebrating a more tedious Christmas this year.
As Thailand is bracing for several new COVID-19 outbreaks, almost everyone is staying in their house for social distancing during Christmas and New Year.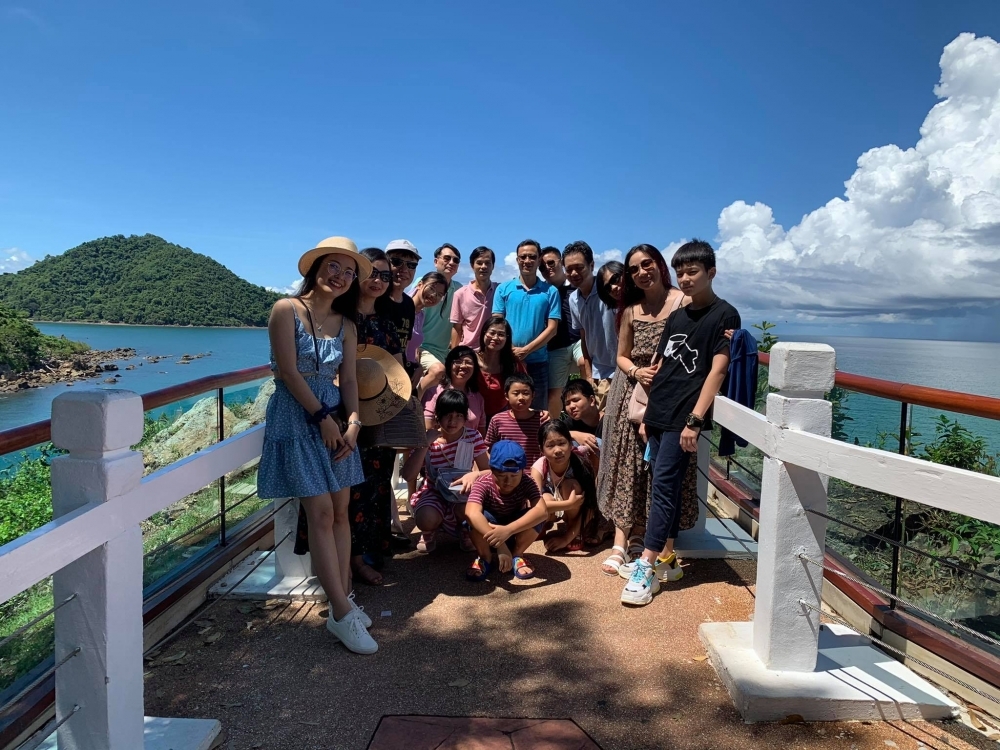 Nhung's family in Thailand (Photo courtesy of Hoang Phuong Nhung)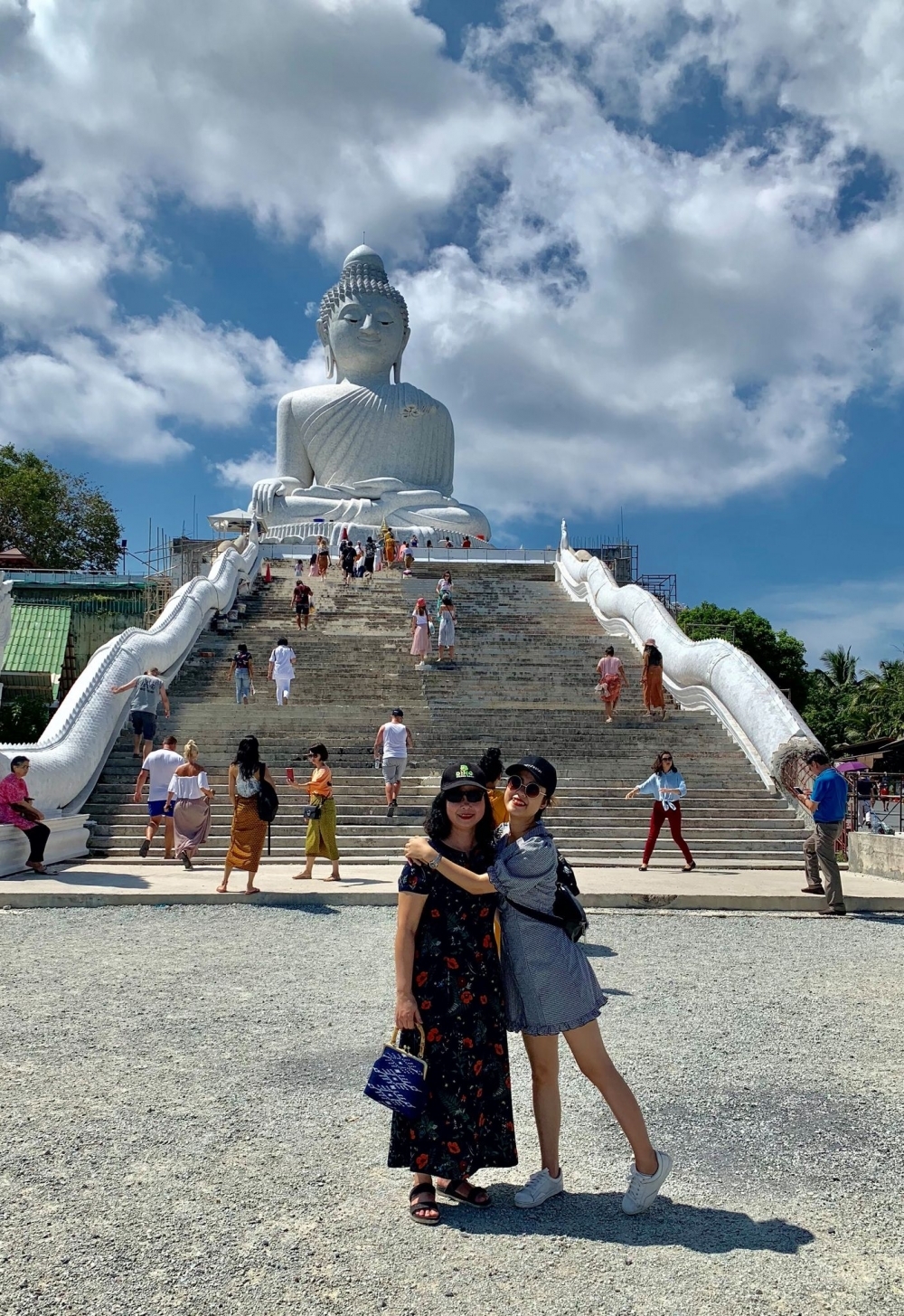 Nhung and her mother (Photo courtesy of Hoang Phuong Nhung)
"I plan to gather with friends at a coffee house or go shopping at commercial centers. Of course, I'll obey protective measures to protect myself from the virus", 23-year-old Nhung was quoted as saying. "Here in Thailand, Christmas trees and Christmas-themed decorative items are everywhere, from streets to streets. Thus, I can have a pretty nice background for check-in photos".
She said her parents and siblings were all living in Thailand, however, there's still a void in her heart as the Lunar New Year was coming to town. Oversea Vietnamese like her often long for New Year occasion to return to Vietnam, however, given the pandemic, they might welcome the Year of the Ox in a distant country.
"About my plan for New Year, I hope I can continue with my current job and better myself. My family in Thailand will work towards the goals we've been setting for the new year and complete the remaining work of the old year", she said.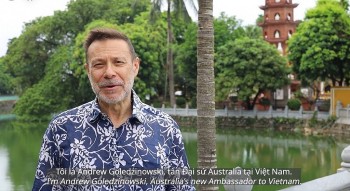 Friendship
According to newly appointed Australian Ambassador to Vietnam, Andrew Goledznowski, Australians are interested in visiting Vietnam now that the country is open again for business.