Updates of coronavirus in Europe: Germany announces epidemic undercontrol, Russia steps up measures to curb situation
Europe has recorded over 1 million COVID-19 infection cases on April 18 with more than 96,000 people died and 290,000 recovered cases. As some countries start to ease restrictions to rescue the economies, others are still scratching their heads to tame the coronavirus pandemic. 
German
As Germany moves to ease restrictions under the pandemic, its public health institute said the country's rate of coronavirus spread had dropped below a crucial threshold, a sign that the contagion was coming under control, NY Times reported.
The country's official elaborated that each positive case may spread the virus to 0.7 other people. That means fewer people are catching the virus than are getting over it.
As long as the figure stays below one, the number of active cases is declining, and the burden on the health care system is easing.
"Since April 12, we have recorded more recoveries than new infections," Jens Spahn, Germany's health minister, said at a news conference on Friday. "That is an important and encouraging development."
Scientists around the world have estimated that without social distancing, quarantines of the ill and other precautions, each person with the new virus would give it to about two others — a formula for exponential growth.
This week, Chancellor Angela Merkel announced the first steps to ease restrictions, allowing some stores to reopen on Monday and high school students to return to classrooms to prepare for or take exams. The eastern state of Saxony is requiring people who go out in public to cover their noses and mouths either with masks or a shawl.
France considering using a smartphone tracking app, which has proved effective in Asia, to tame coronavirus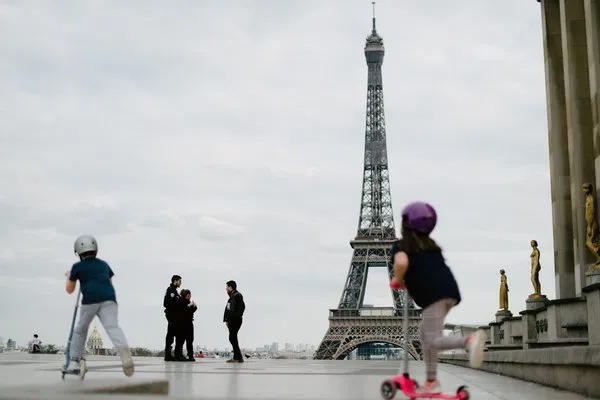 The Arc de Triomphe in Paris this week.Credit...Andrea Mantovani for The New York Times.
As France sought clues last month on how to tame the coronavirus, experts looked at one tool that has been central to the strategy of some Asian nations: digital tracking. Citing threats to "individual liberties," the powerful interior minister dismissed it as alien to "French culture."
But three weeks later — and after a tenfold spike in deaths — French culture could be changing.
President Emmanuel Macron, who this week extended a nationwide lockdown by at least another month, said his government was considering using a smartphone tracking app that would inform people if they have come in contact with an infected person.
Such steps are particularly fraught in Europe, the continent with the world's toughest online privacy rules. But as the country struggles to find a way out of a lockdown that is entering its second month and has kept a population of 67 million confined to their homes and paralyzed its economy, options that once seemed unfathomable have steadily become more palatable.
Recent experience in Asia shows that comprehensive tracing of infection chains, along with aggressive testing, has proved critical to fighting the pandemic. And the situation is calling into question a host of Western assumptions, including about the use of digital tracking and the wearing of face masks.
Those in France who argue in favor of allowing the app's intrusiveness say that it is fair to infringe on people who are infected rather than inhibit the freedom of society as a whole. But there are concerns that the app, relying mainly on a sense of civic duty, will be so watered down in France that it will prove ineffective.
Italy's coronavirus deaths edge higher, new lockdown approach urged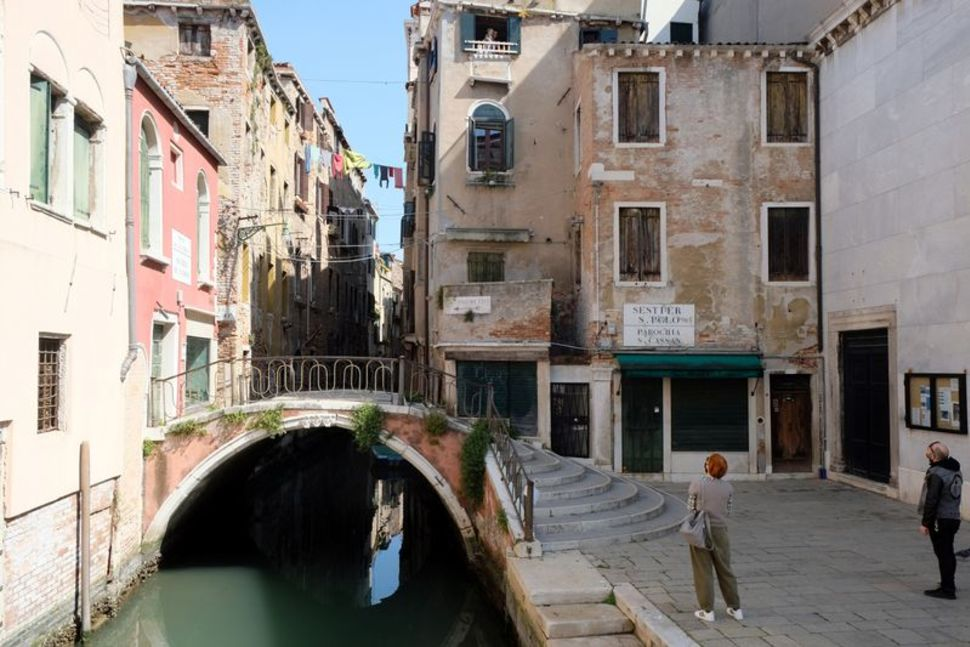 A family talks to their friends below their window as Italy remains on lockdown due to a spread of the coronavirus disease (COVID-19) in Venice, Italy, April 17, 2020. REUTERS/Manuel SilvestriREUTERS
Deaths from the COVID-19 epidemic in Italy rose by 575 on Friday, up from 525 the day before, while the number of new cases declined slightly and scientists warned that infections were now mainly happening among family members, according to Reuters.
The daily tally of new cases stood at 3,493, down from a previous 3,786, with both deaths and infections extending the broadly stable situation in place over the last 12 days.
This plateau is considerably lower than the peaks reached around the end of March, but the downtrend has not proceeded as was widely hoped in a country that has been in lockdown for almost six weeks.
"Probably most of the infections that have occurred since the lockdown have occurred within families," Giovanni Rezza, a director of Italy's top health body, the Superior Health Institute (ISS), told a news conference.
Nuclear physicist Paolo Branchini, who has been focusing on the trend of cases and deaths in Italy, told daily Corriere della Sera on Friday that the lockdown initially put a lid on infections but had now "exhausted its beneficial effect".
Branchini said that because the main source of infections was now within families, the only way to reduce deaths and cases further was to put all people who tested positive in dedicated centres away from their relatives.
The official death toll since the outbreak came to light on Feb. 21 has risen to 22,745, the Civil Protection Agency said, the second highest in the world after that of the United States.
However, the Italian authorities acknowledge that the true number of fatalities is much higher.
The Superior Health Institute said a survey on a sample of nursing homes suggested more than 40% of residents who died from Feb. 1 to April 15 had either tested positive for the new coronavirus or had symptoms consistent with the disease.
Spanish mayors call for investment in public services in coronavirus' aftermath
The mayors of Spain's seven largest cities have called on central and regional governments to put social justice and improved investment in public services at the heart of the country's post-coronavirus recovery plan, The Guardian cited the mayor as saying as the crisis has shown the need to "shield the most vulnerable".
In a joint declaration issued following a meeting earlier this week, the mayors of Madrid, Barcelona, Seville, Valencia, Zaragoza, Málaga and Murcia say they must be included in plans to tackle the virus and its socio-economic aftershocks.
"We are in the front line of the pandemic and are taking an active part in the fight against the virus and its consequences," they said in a communique. "That is why we need collaboration and to participate actively in the decision-making about the distribution of resources."
Between them, the cities represent eight million inhabitants, half the country's universities and a quarter of its businesses.
Besides, people are calling to 'free' the children intensify under a strict lockdown, NY Times reported.
Most children in Spain haven't been outside in five weeks. Unlike in France, Britain and even Italy, children are forbidden to even take a short walk on the street or exercise near their homes.
Such confinement measures, the most stringent in Europe, have left parents, health experts and politicians alarmed over the potentially harmful consequences that the confinement will have on children's physical and mental health.
Russia has stepped up its measures to slow the pandemic's spread within its borders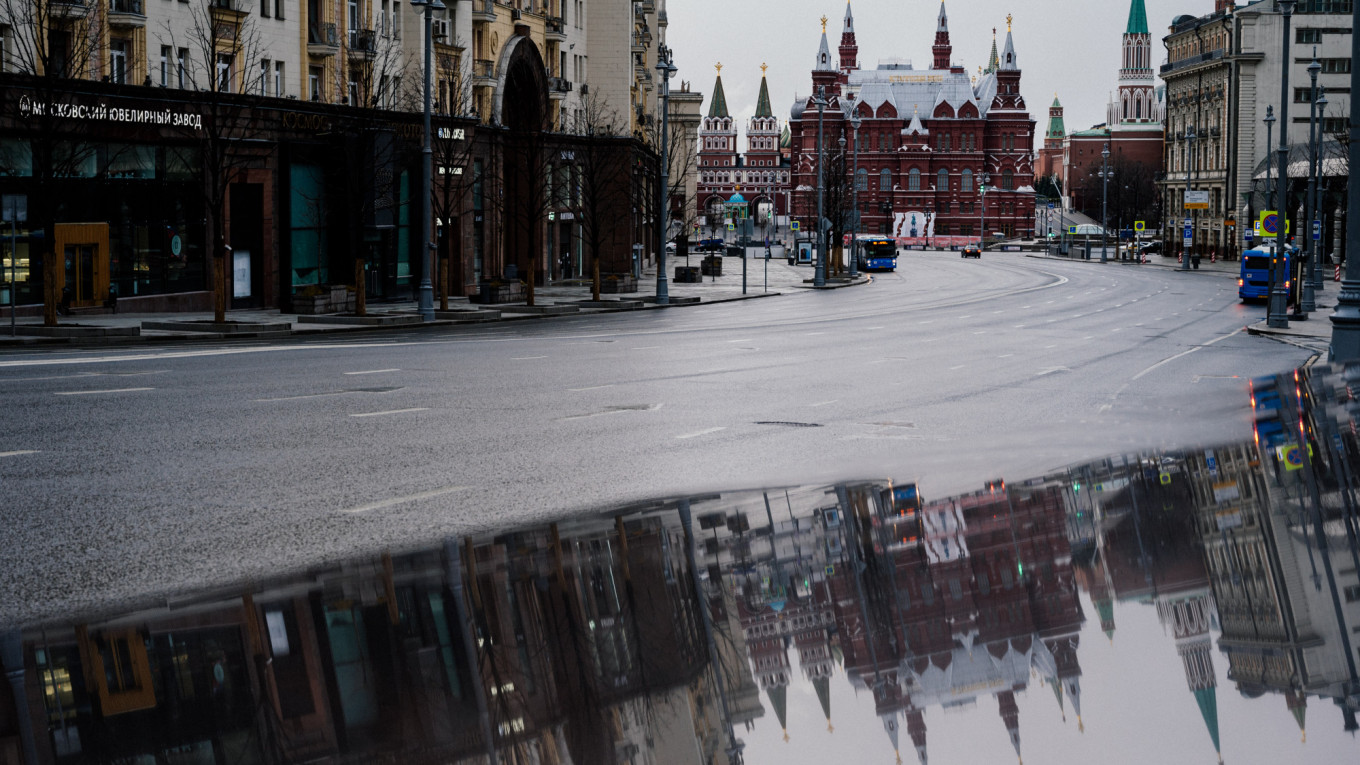 Russia has stepped up its measures to slow the coronavirus pandemic's spread within its borders.
There have been 36,793 cases of coronavirus infections reported in Russia so far and 313 deaths, according to the Moscow Times.
Russia confirmed 4,785 new coronavirus infections, bringing the country's official number of cases to 36,793 and marking the latest one-day record in new cases.
President Vladimir Putin and President Emmanuel Macron have discussed holding a video-summit of key UN Security Council members to discuss the coronavirus pandemic.
President Vladimir Putin postponed a landmark military parade to mark the 75th anniversary of Soviet victory in World War II as Russia struggles to contain the rapid spread of the coronavirus.
Moscow, the epicenter of Russia's coronavirus outbreak, will begin treating respiratory infections as COVID-19 as the disease shows no signs of slowing down, a senior city official has said.