How to clean reusable face masks the right way
Machine-wash or hand-wash? Is hanging your washed mask up the best way to dry it? Should you boil it in water? Here's a quick guide from experts.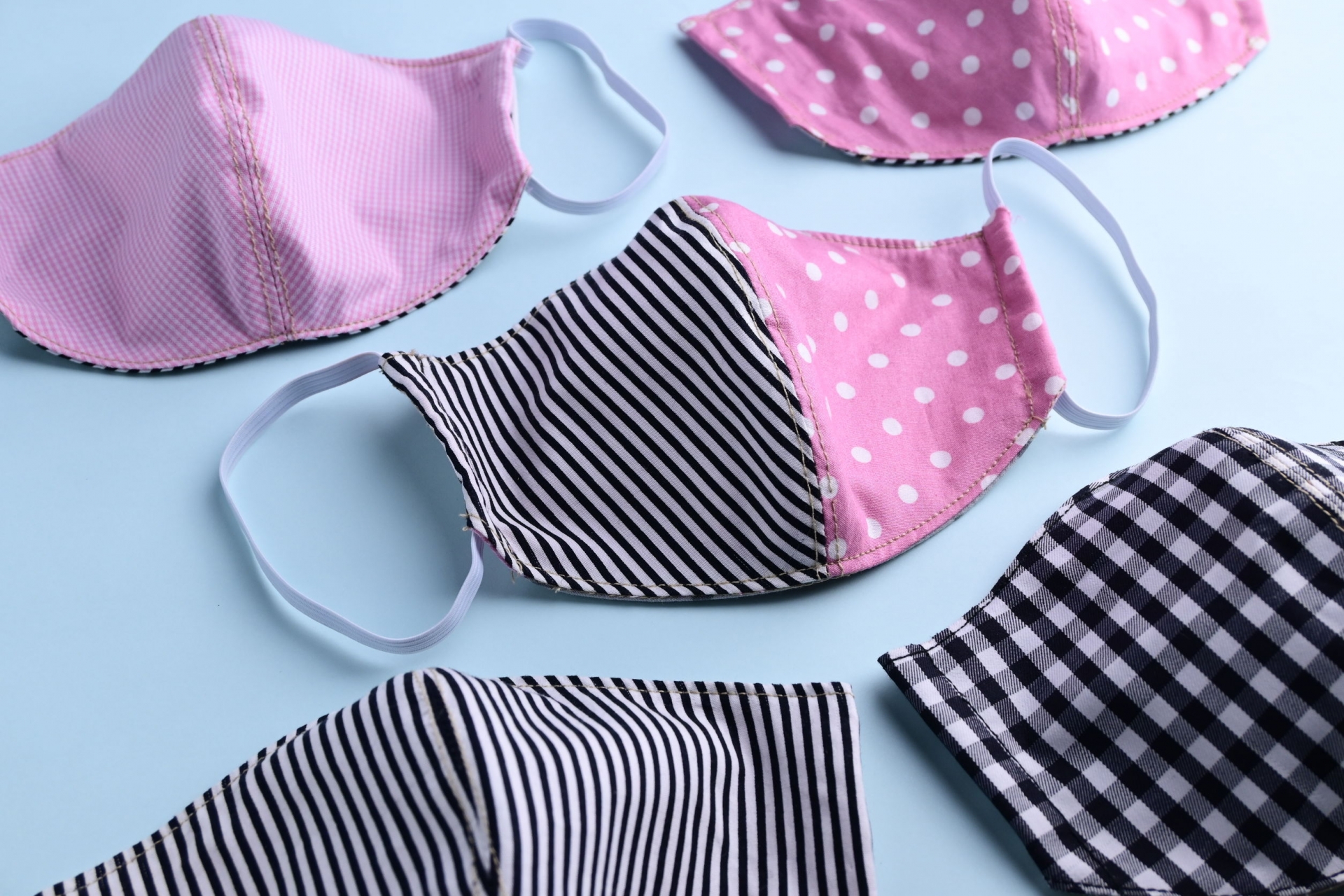 Cloth face masks.
The demand for face masks has risen due to the spread of the novel coronavirus (COVID-19) pandemic. With the increased use of reusable mask, come the inevitable questions: How often and how should you wash it?
Simply put, it's just like how you would wash your clothes regularly. But what's the frequency we're talking about here? According to Dr. Daniel Griffin, an infectious diseases expert at US-based Columbia University, as often as you wash your underwear. In other words, after every wear.
As for how to clean your mask, here are some tips from an CNA's article. Do note that the following advice is for reusable cloth masks, not the polyurethane foam masks that some of us may have received. Also, do not wash and reuse N95 and surgical masks.
MACHINE-WASH WITH DETERGENT AND HOT-WATER CYCLE
You can wash your masks, along with your clothes, in the washing machine. Your usual laundry detergent will do the trick but if you want an extra layer of disinfection, add your preferred choice of chlorine or colour-safe bleach, said Professor Rachel Noble, a microbiologist at the University of North Carolina at Chapel Hill, on Pop Science.
If you have sensitive skin, consider rinsing your mask under the tap to wash off residual detergent.
Alternatively, use detergent and hot water at 60 degrees Celsius as recommended by the World Health Organization (WHO), to help treat contaminated fabrics, she said.
HAND-WASH WITH WARM WATER
If you're concerned with the mask's dye ruining your clothes in the washing machine – as some netizens have experienced – hand-wash it. Lather your mask with regular soap or your regular laundry detergent, and scrub for at least 20 seconds with water as warm as your hands can take it, advised dermatologist Emily de Golian at Dermatologist Consultant in Georgia, US, on MSN.
HEAT TREATMENT
Whether you machine- or hand-wash your mask, drying it properly is just as important. For that matter, sunning or air-drying your mask isn't your best move as higher temperatures are needed to kill the pathogens, said Dimitar Marinov, an assistant professor in the department of hygiene at the Medical University of Varna – echoing the WHO's temperature specifications.
If you don't have a dryer at home, Dr Marinov said on MSN that you could iron or put your mask in a clean oven for 20 minutes at about 70 degrees Celsius.
SPRAY WITH BLEACH SOLUTION
No time to dry the mask? Or is your face sensitive to detergent? Spray it with a five per cent bleach solution and let it air-dry, suggested Forbes' senior contributor Tara Haelle.
But do not spray masks with products such as Lysol and other disinfectants if their labels state that they may irritate the skin, she said. Test out the bleach spray on your hand first before spritzing it on your mask.
ONCE IN A WHILE, BOIL IT IN WATER
Boil your mask in water for five minutes, recommended Prof Noble. However, the downside to this method is, your mask will deteriorate after a few rounds of boiling.
"Cloth face masks are going to have a lifetime. They deteriorate the same way your bed sheets fall apart wash after wash," said Prof Noble. To be on the safe side, she recommended not boiling your mask more than 10 times.
Taking that into consideration, the boiling method may be better used once a week to complement your daily washing by machine or hand.
DISINFECT WITH MICROWAVE
Used cloth masks and disposable medical masks sprayed with disinfectant and microwaved at 800Watts for a minute can be reused, Vnexpress cited Doan Ngoc Hai, director of the Vietnam National Institute of Occupational Safety and Health.
Accordingly, the technology for disinfection uses ultraviolet rays, ozone as a form of oxygen, heat and microwaves. The Institute has tested the standard disinfection of medical masks based on these methods.
In its conclusion, ultraviolet rays could only disinfect the surface but not effectively the middle layer. Meanwhile, ozone disinfection equipment was quite bulky, and the methods were complicated.
"Therefore, using microwaves was the easiest, most feasible and most popular solution", Hai said. "In doing so, each person had a clean mask to use".
"However, be mindful that you should sterilize your mask only. Don't 'micorwave' it with other people's masks. It is best to sterilize them one by one", Hai stressed.
The institute has conducted inspections and affirmed the method was guaranteed.
People could use disinfectant solution such as 0.9 per cent physiological saline to spray on the mask. The purpose was to moisten the mask.
The mask then was put into the microwave with the antiseptic solution-sprayed side facing up and heated for a minute. The microwave must be in microwave mode, not grill. People should wait a while for the mask to cool and hold the handle of the mask.
Standard, disposable medical masks and cloth masks were the recommended type for this disinfection method. Other types of masks might contain flammable materials when heated in a microwave oven, he said./.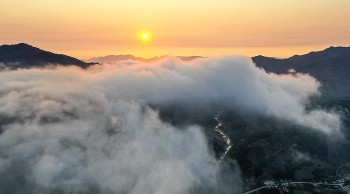 Multimedia
The gorgeous dawn behind a sea of fluffy white clouds creates a wonderful and beautiful picture of Truong Son Dong peak, Quang Ngai.